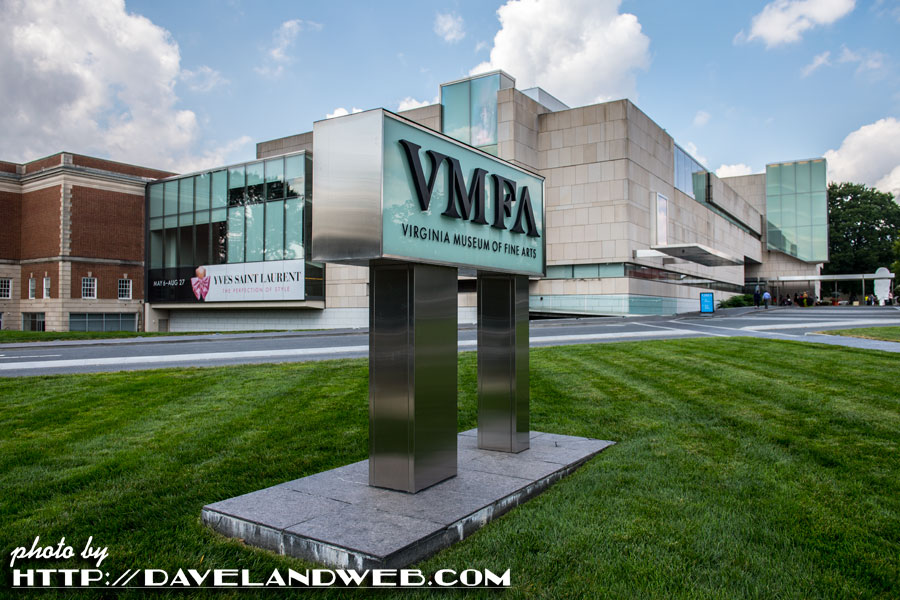 On my recent trip to Virginia I was able to catch the Yves Saint Laurent exhibit at the Virginia Museum of Fine Arts. What an incredible museum! The gift store window display was in honor of YSL; however, to me, it screamed Diana Ross: "Stop! In the name of love..."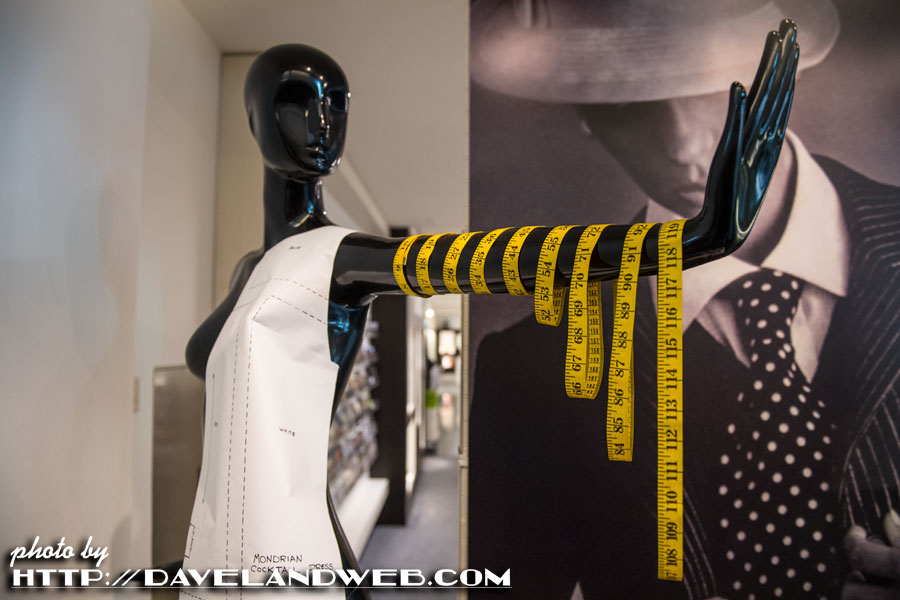 Back to today's topic. The banners for the exhibit were emblazoned with a bright pink bow from one of the more iconic designs by YSL.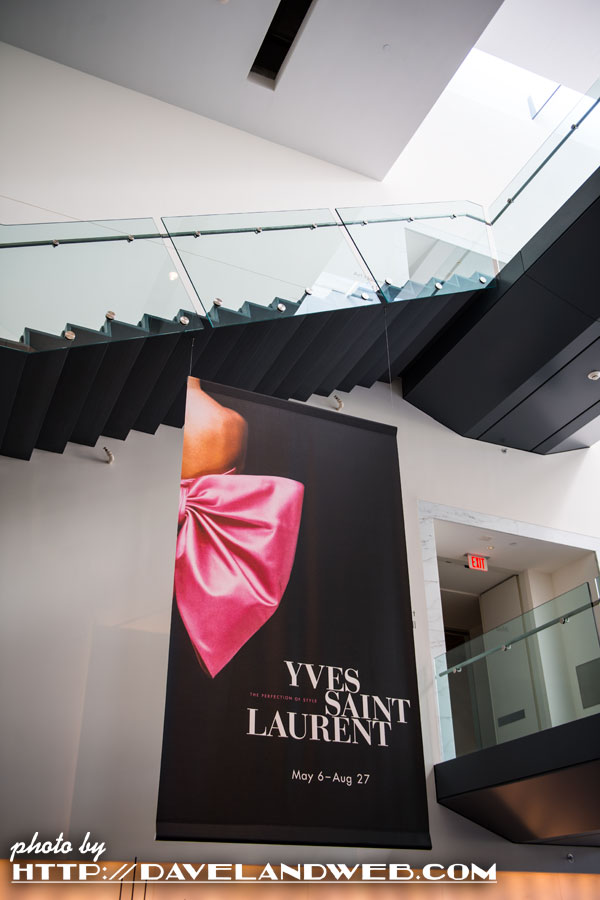 I knew very little about the designer, but through my trip to Richmond learned that at the tender age of 21, he took over the house of Dior. As in Christian Dior. As in hand-picked by Dior himself just a few months before his early death at the age of 52.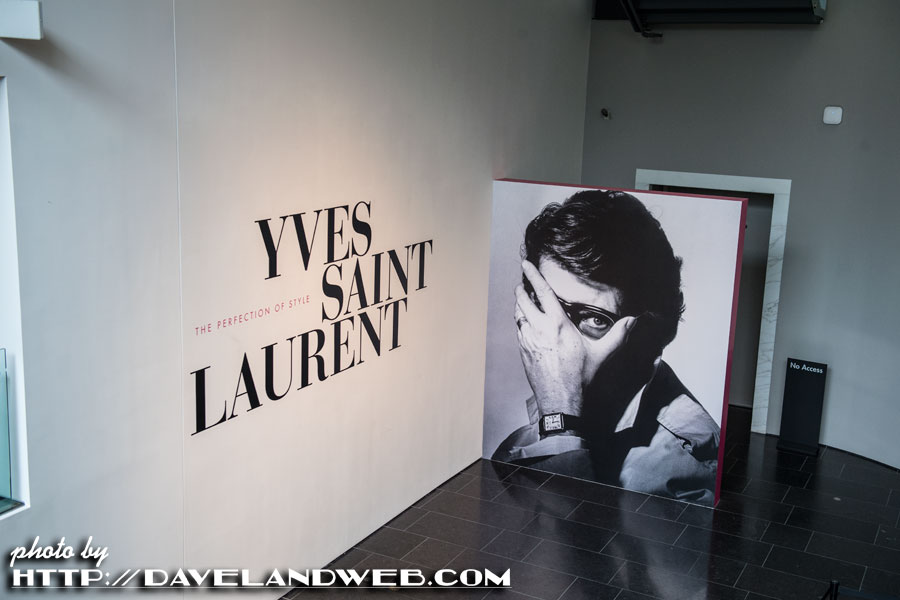 And here is the dress with the pink bow in all its glory: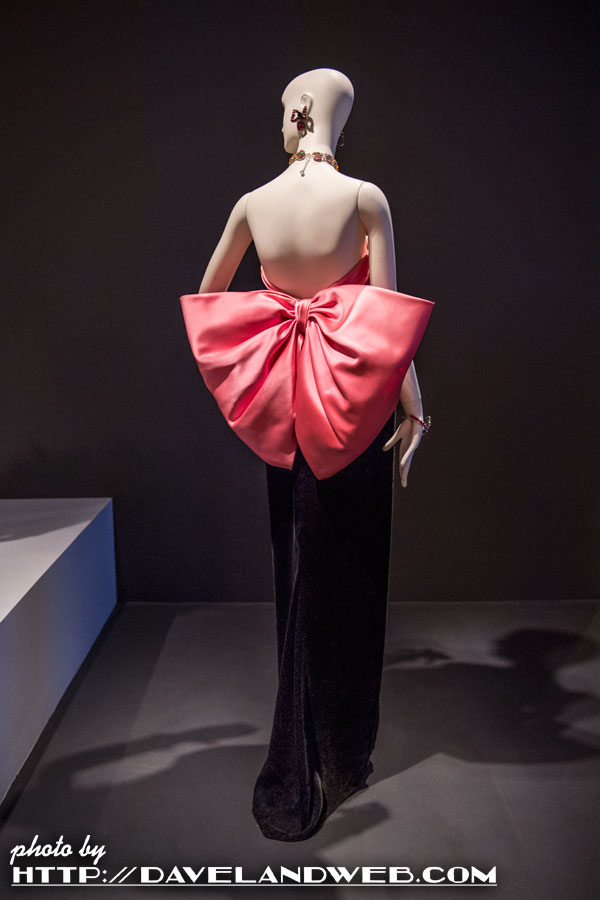 The exhibit included many of these panels which showed designs and fabric swatches. I love these little peaks into the creative process!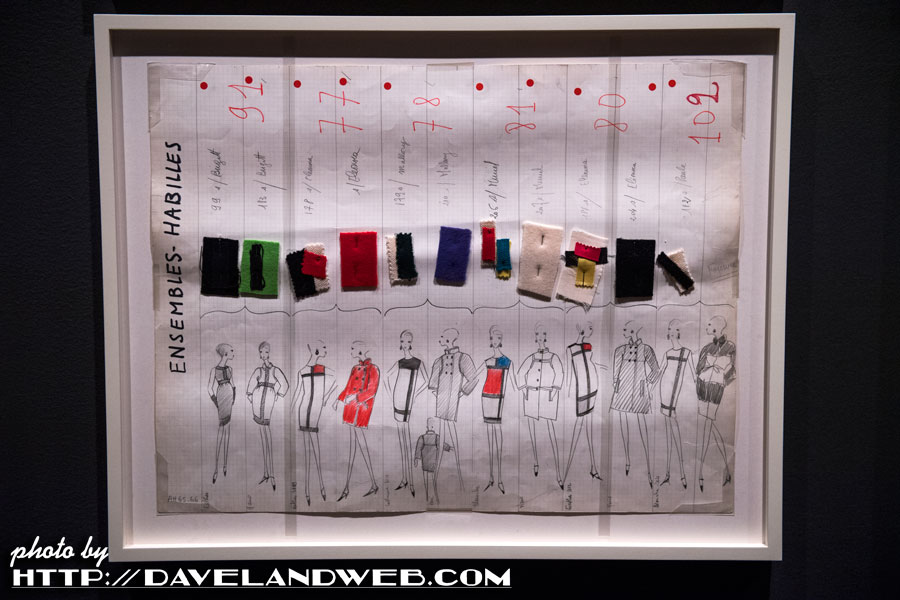 This "trapeze" dress was one of my favorites.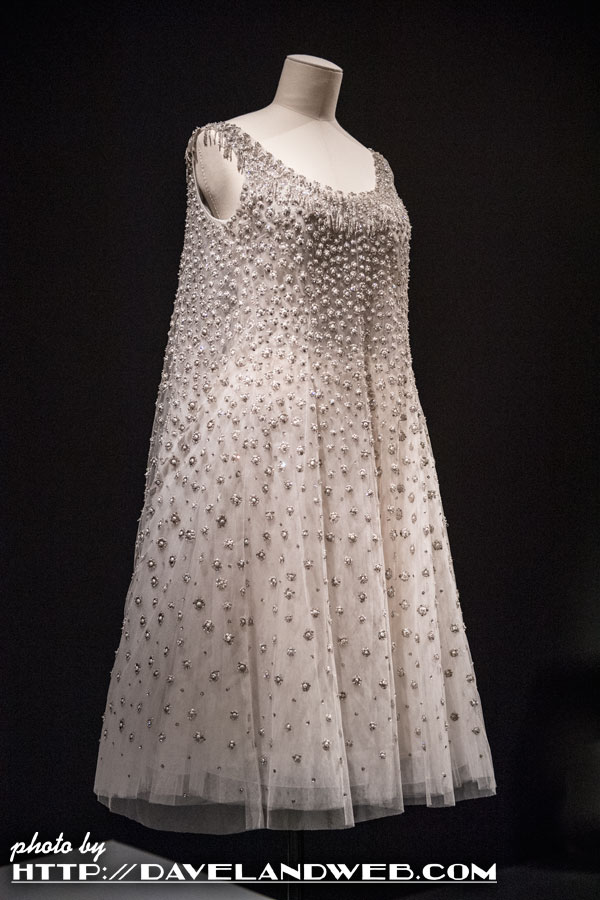 Mondrian-inspired, from 1965:
This one was also one of my favorites. Simple, creative, and even today, very fashion-forward: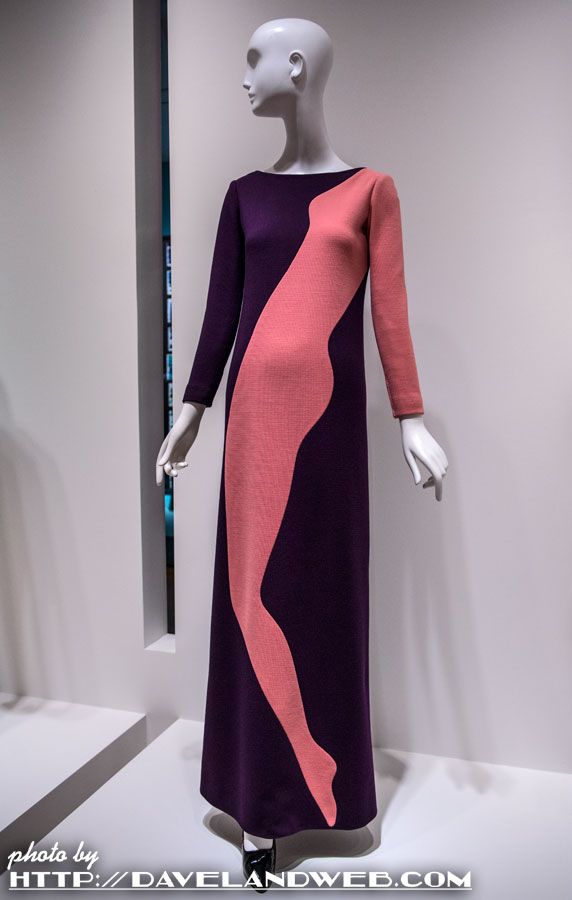 One area of the exhibit gathered the YSL fashions according to color palettes; this photo just doesn't quite catch the beauty of the display, but you can at least get an idea.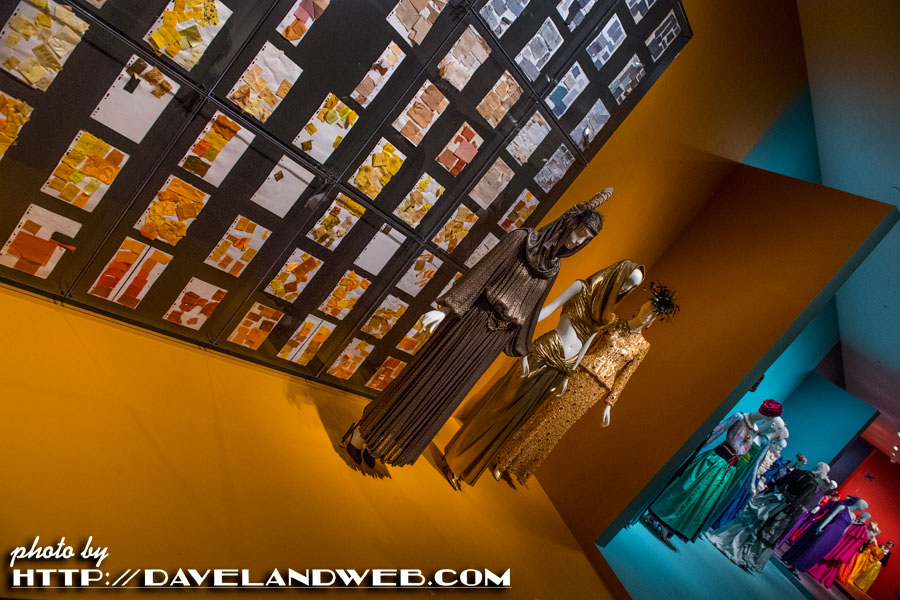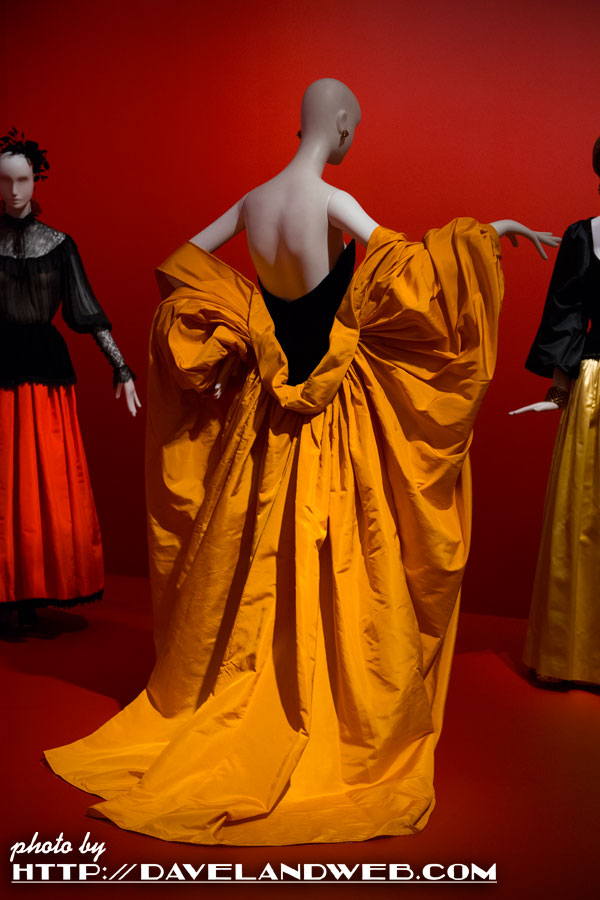 Anyone for plain white?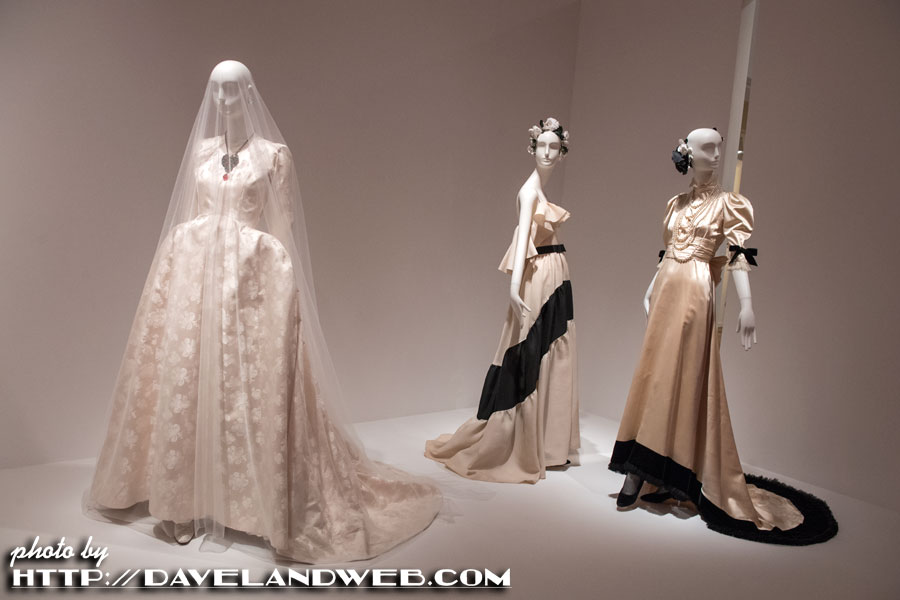 Paper dolls that YSL had created in his earlier days; the display had it set up that you could shift the lady down the lines of paper gowns and see how she looked in each one.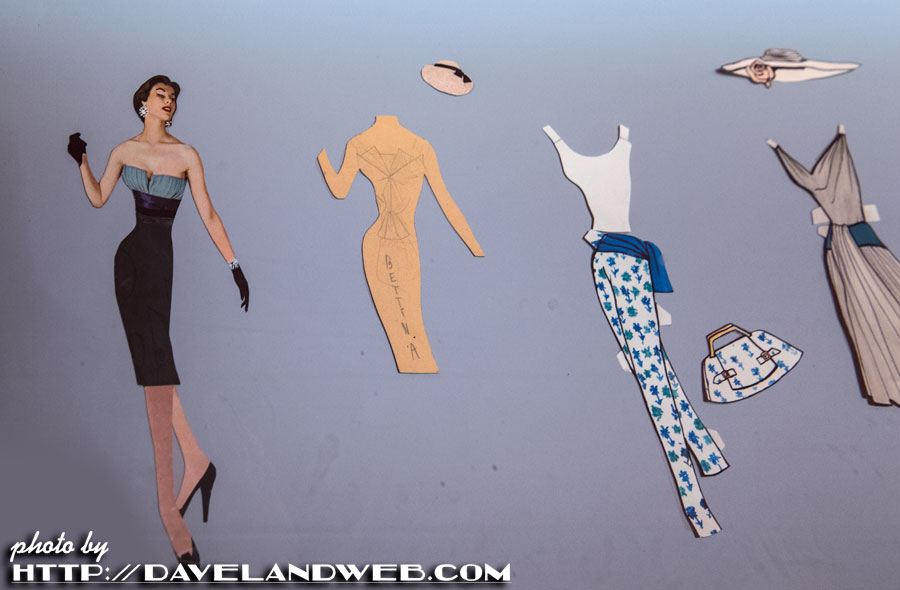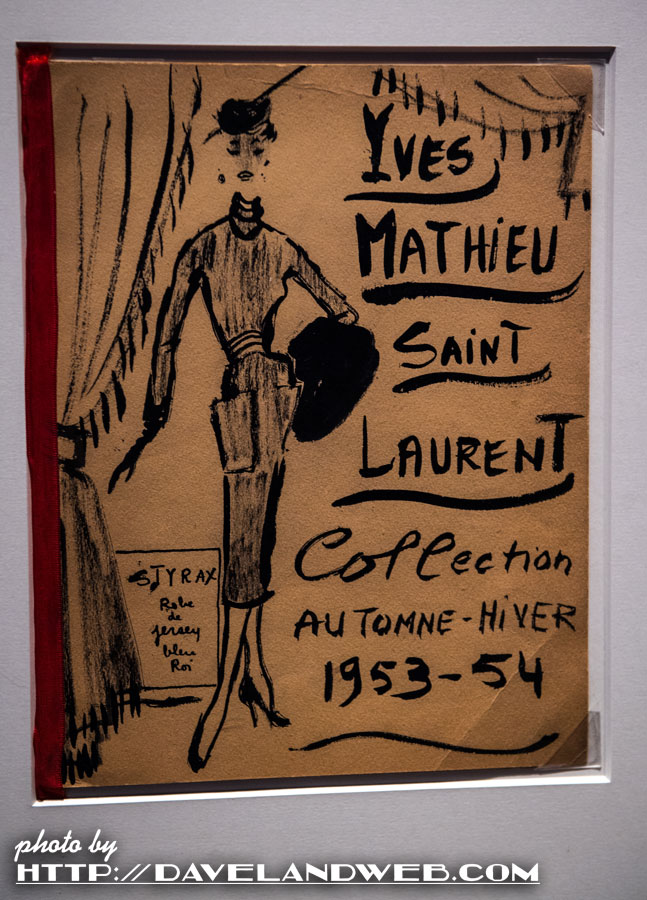 Last one for today ends this post with a touch of Vegas. I wonder how many housewives lusted for this outfit?!?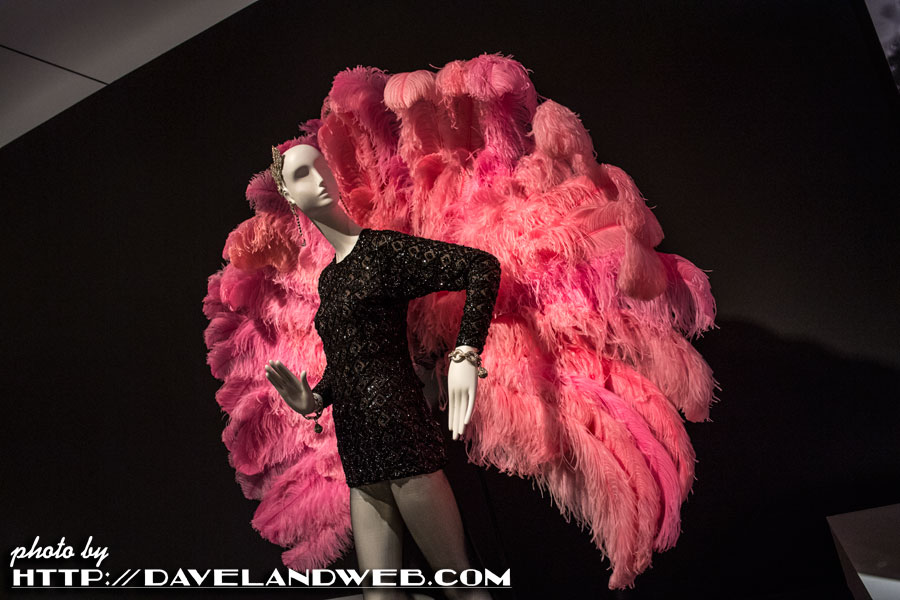 One more interesting tidbit about YSL; Forbes rated him as the top-earning dead celebrity in 2009. Move over James Dean.
More Virginia Museum of Fine Arts photos at my
main website.
Follow my Daveland updates on
Twitter
and view my most recent photos on
Flickr
&
Instagram
.