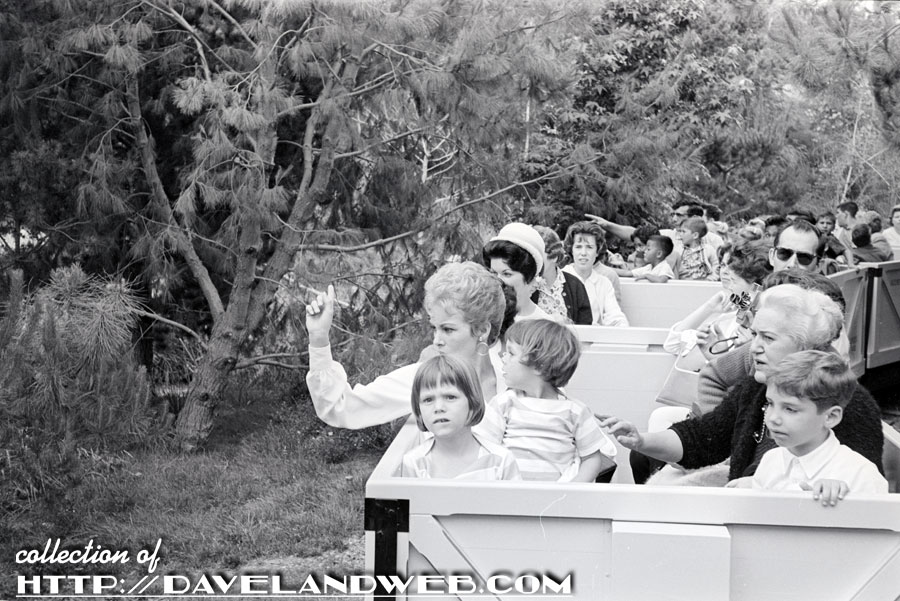 Janet Leigh and family have safely boarded their Mine Train through Nature's Wonderland at Disneyland, circa 1962. Most likely current hubby Tony Curtis was off shooting "40 Pounds of Trouble" nearby.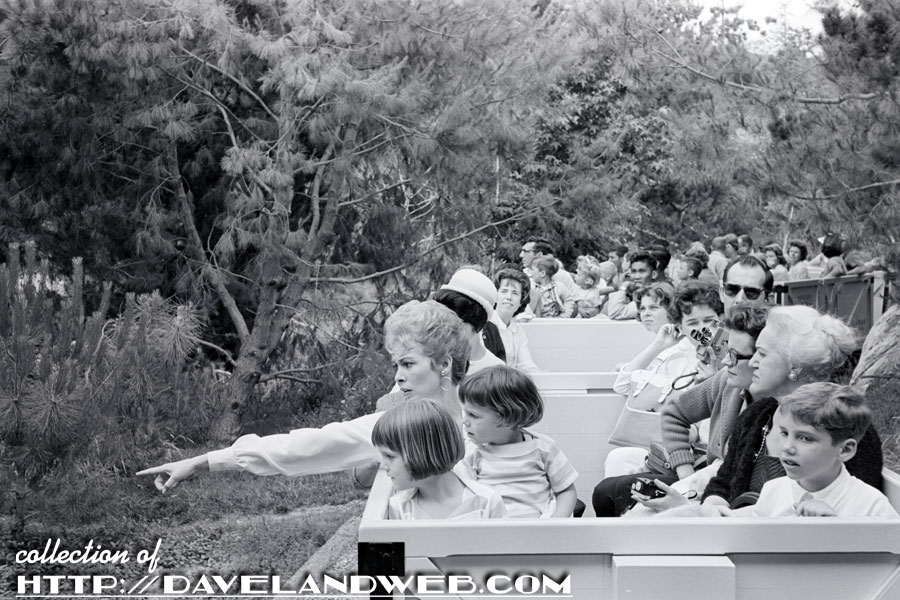 I wonder what imminent danger Janet was pointing at to daughters Kelly and Jamie Lee?
Back to smiles in this shot: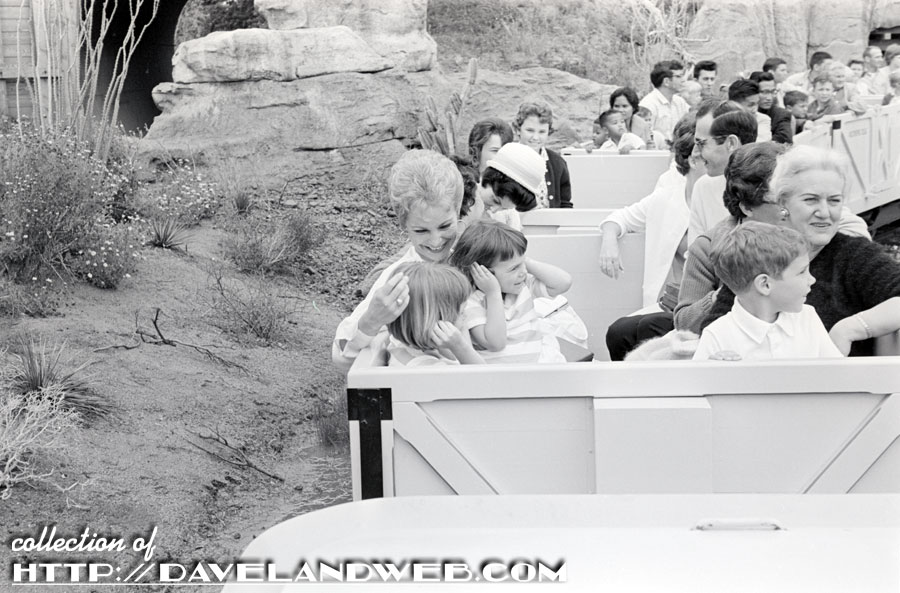 But Jamie Lee is attempting to cover her ears from something.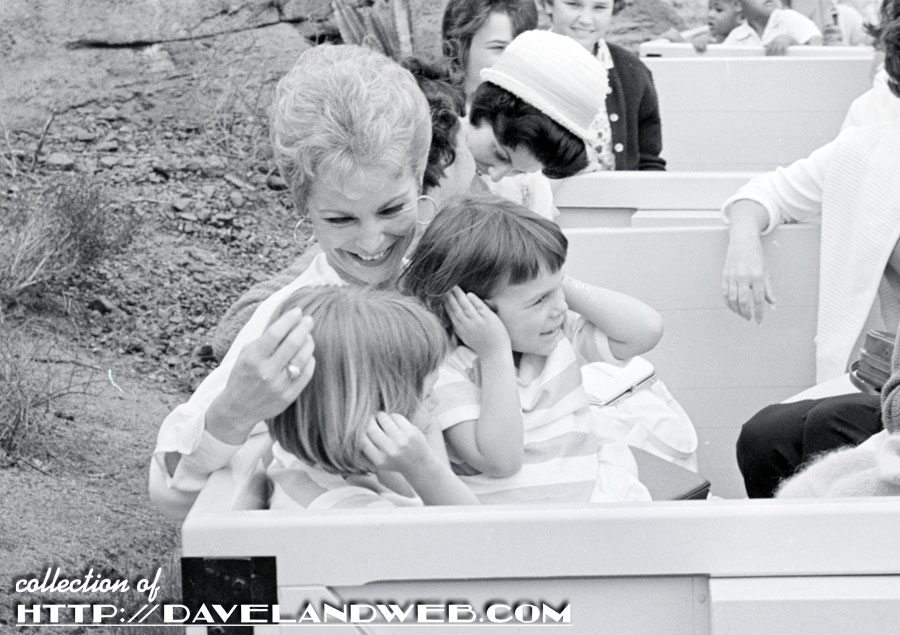 With the help of some modern-day technology, we can see 8 consecutive frames from the strip of negatives in sequential motion: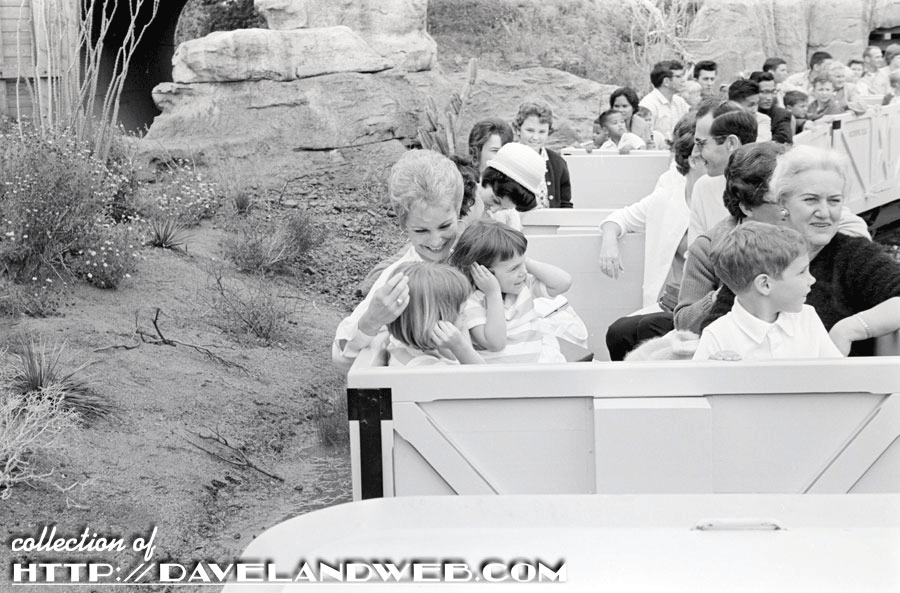 More vintage Nature's Wonderland fun at my
main website.
Follow my Daveland updates on
Twitter
and view my most recent photos on
Flickr
&
Instagram
.