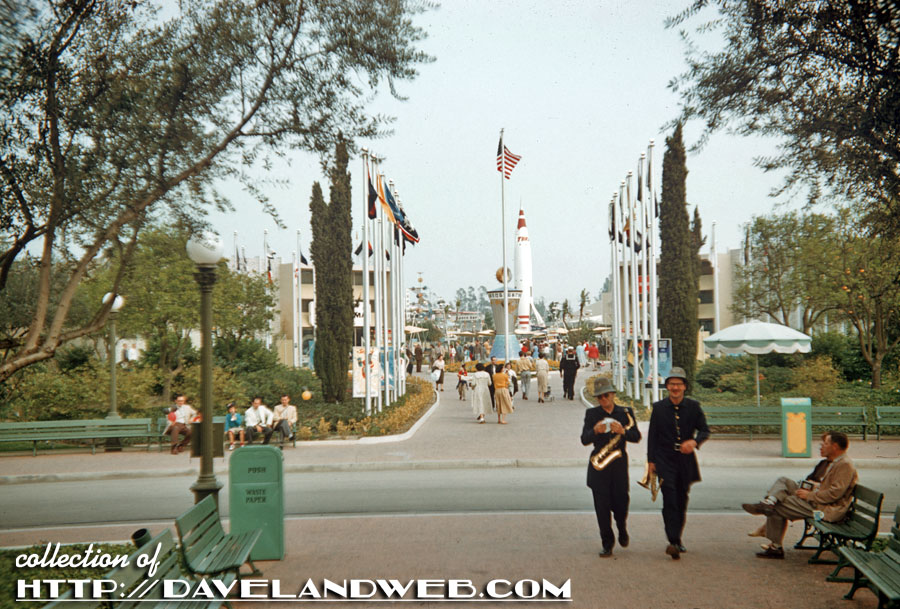 Today you get a double-shot of the Keystone Kops at Disneyland, best known for entertaining the guests with their saxophones. First image is from March 1958, showing two Kops entering Central Plaza with the Tomorrowland entrance behind them.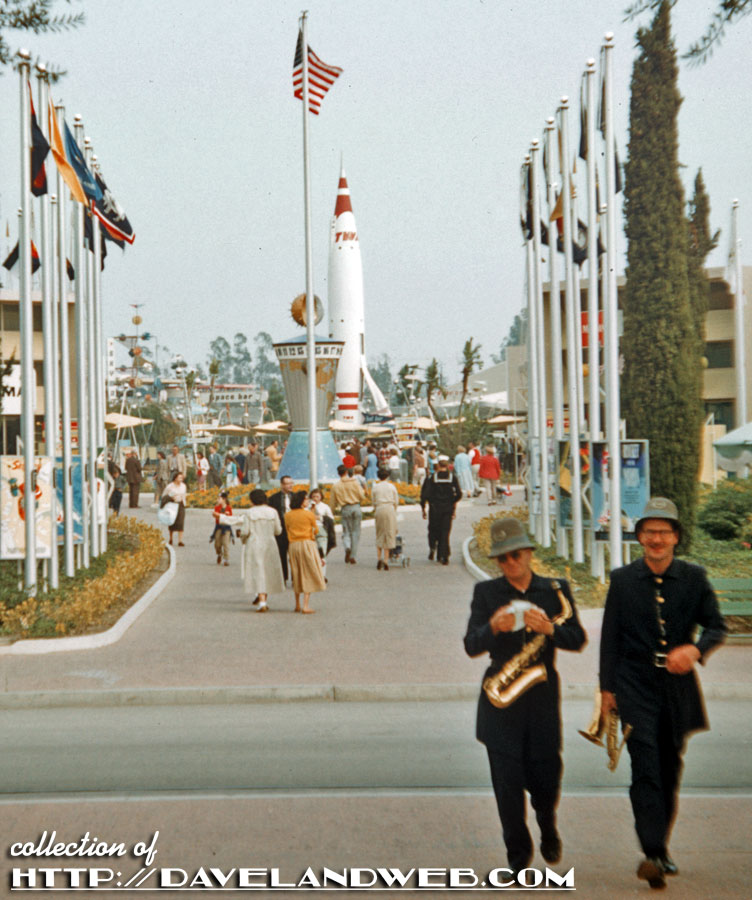 Seven years later they're still at it in this May 1965 image: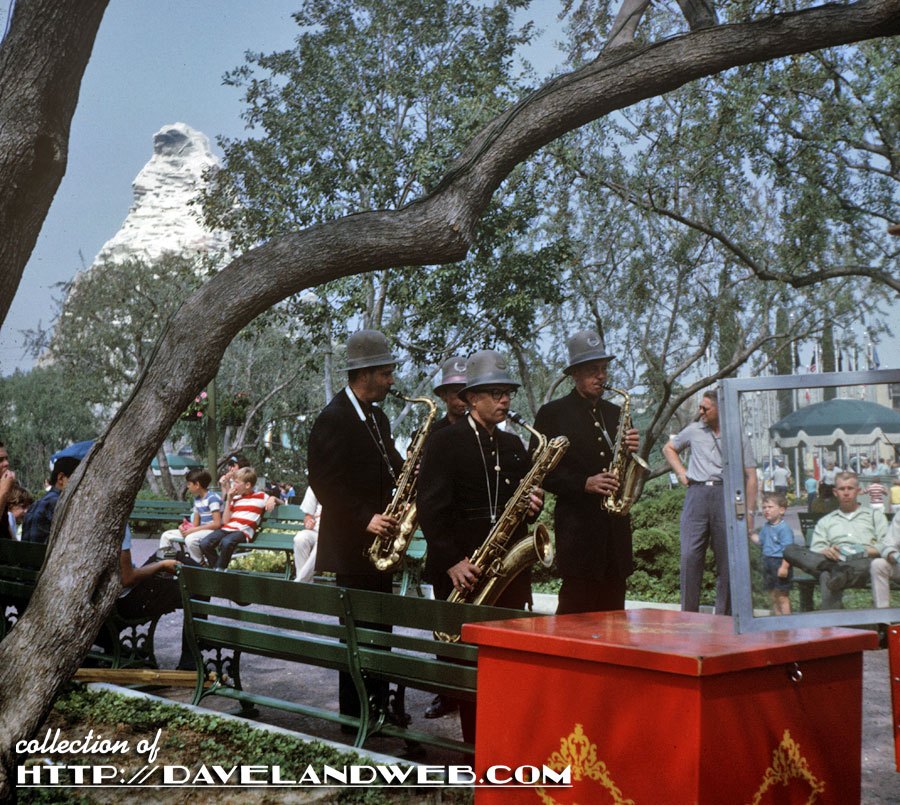 I see a tenor and baritone and one alto sax; can't tell what the partially hidden Kop is playing.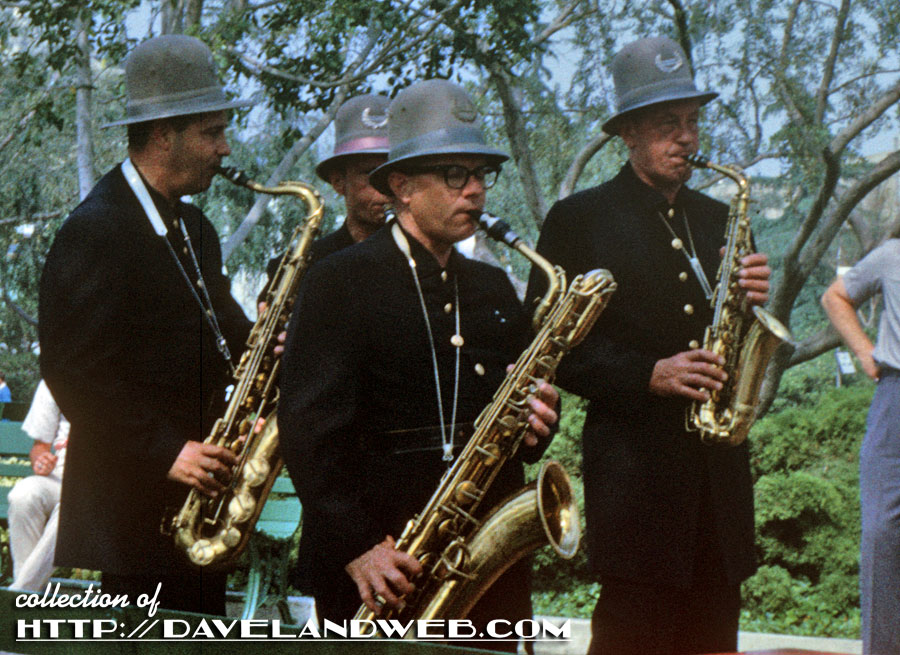 More vintage (and current) Disneyland photos at my
main website.
Follow my Daveland updates on
Twitter
and view my most recent photos on
Flickr
&
Instagram
.