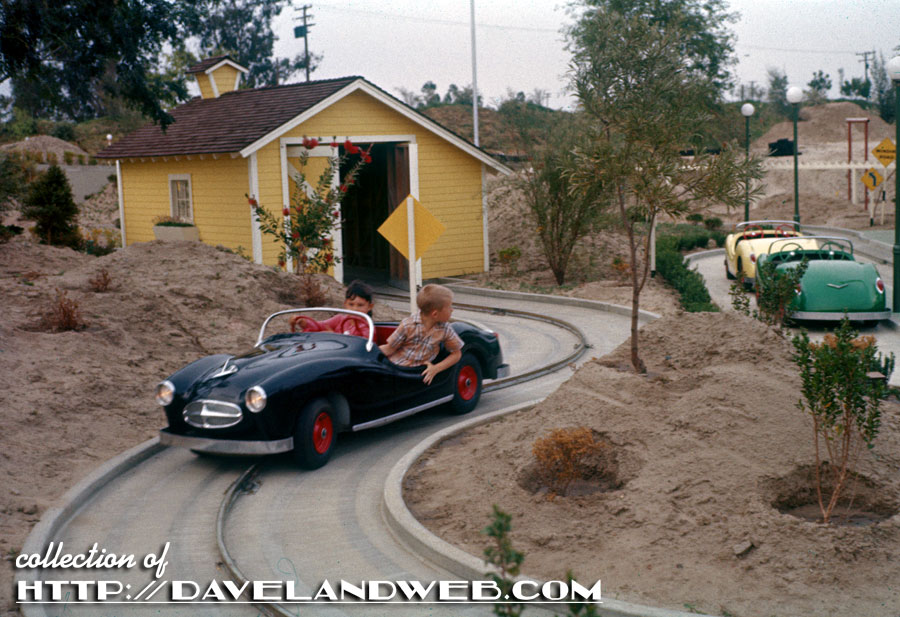 Check out this undated image (most likely 1957) of a young Bonnie & Clyde driving their getaway car through the Disneyland Midget Autopia. Bonnie is concentrated on the wheel; Clyde is looking at something unknown.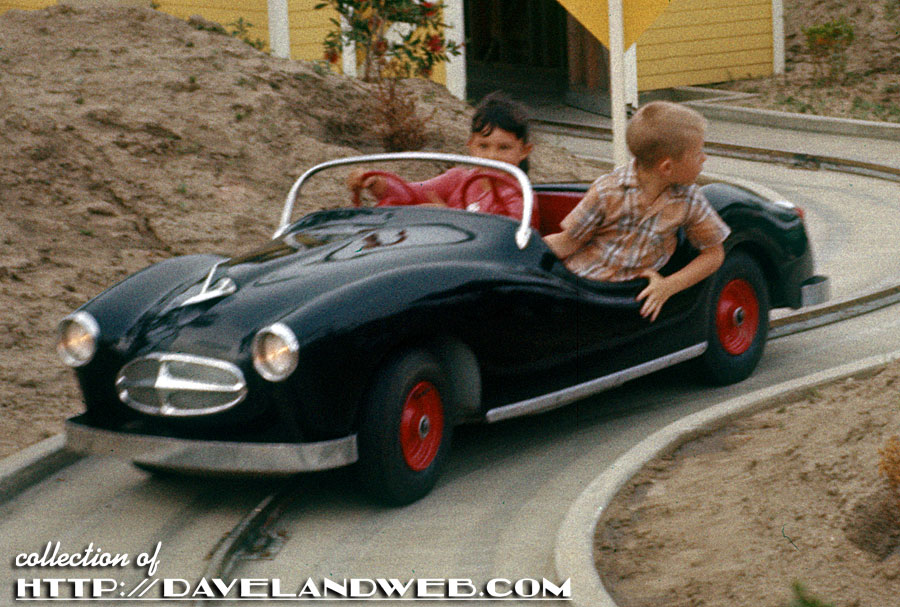 Could it be the two parked cars that he is plotting to make his own?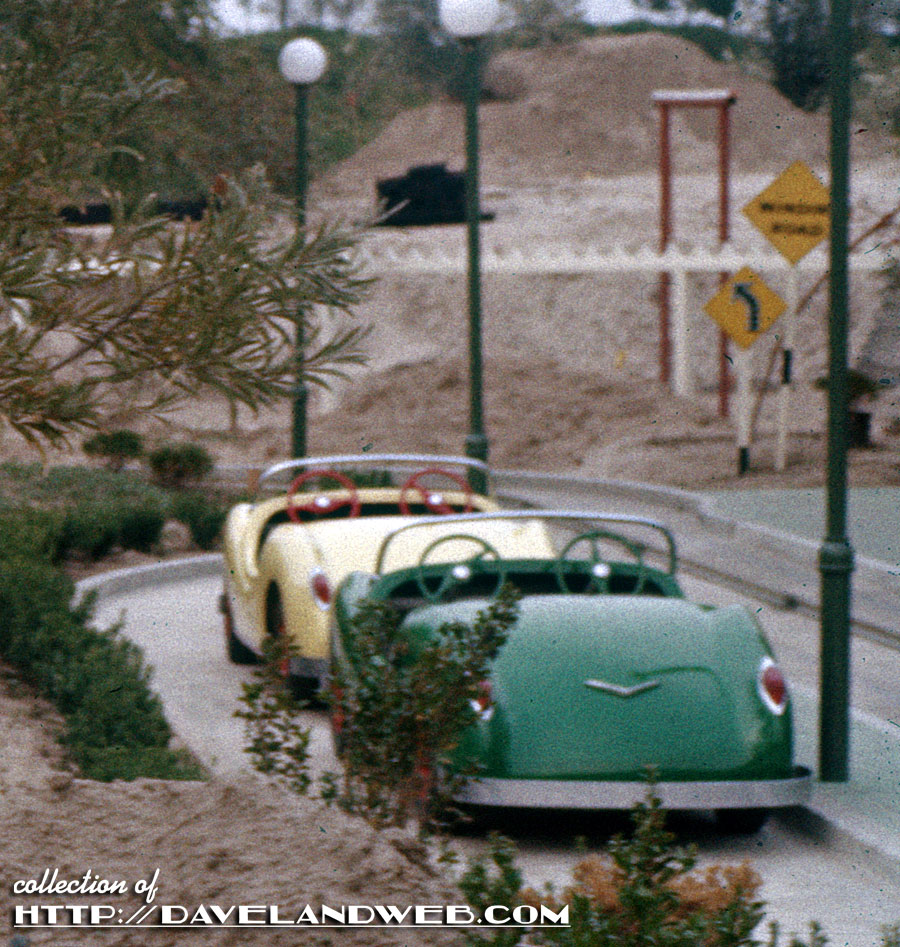 Beware of youngsters behind the wheel!
More Midget Autopia attraction photos my
main website.
Follow my Daveland updates on
Twitter
and view my most recent photos on
Flickr
&
Instagram
.