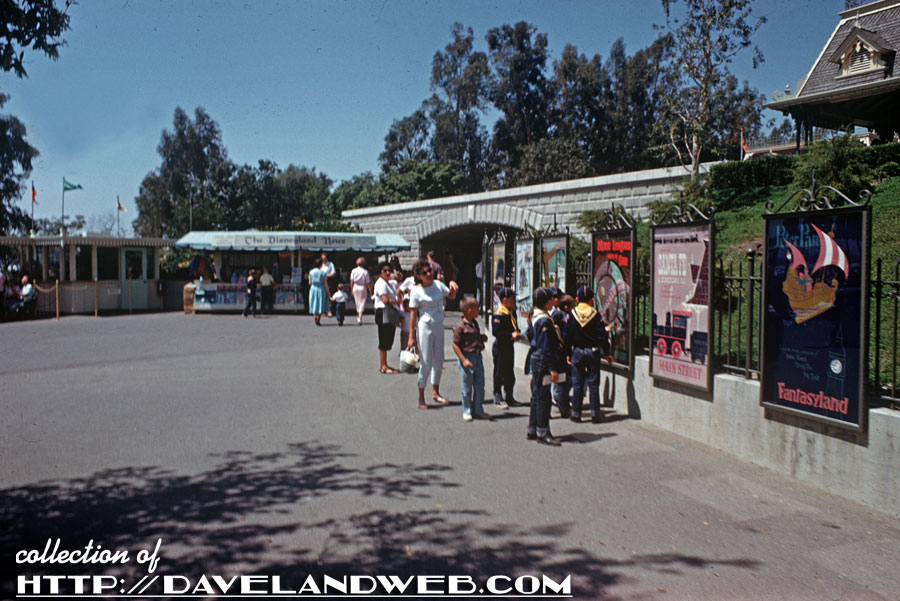 Sorry for the rushed post, but hopefully this April 1959 image is good enough to suffice for today (while I am out taking other images!). I am sure many of you are jealous of these Boy Scouts being able to pour over these vintage Disneyland attraction posters at the entrance to the Park.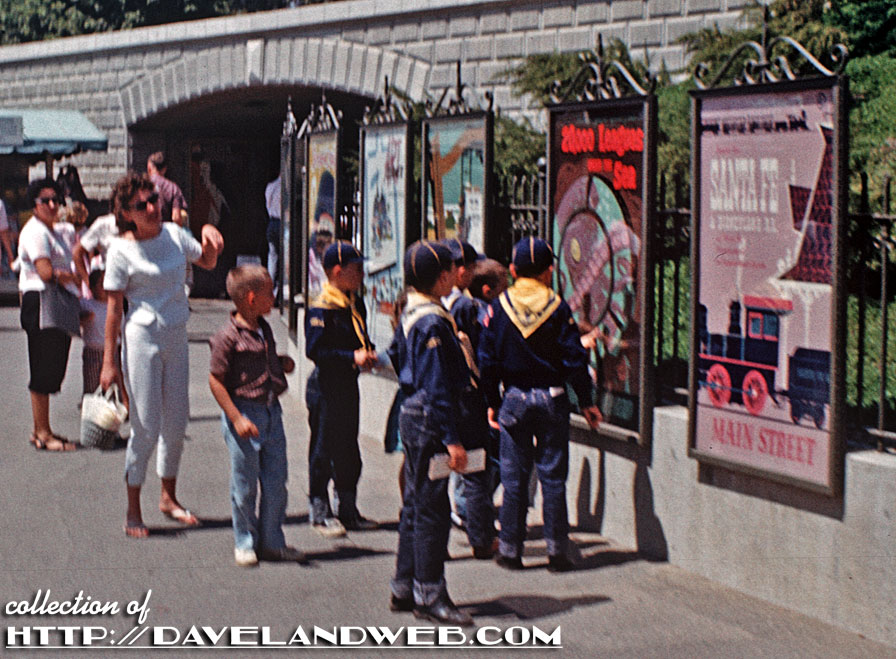 Mom doesn't seem to be quite as excited.
See more vintage and current Disneyland entrance photos my
main website.
Follow my Daveland updates on
Twitter
and view my most recent photos on
Flickr
&
Instagram
.