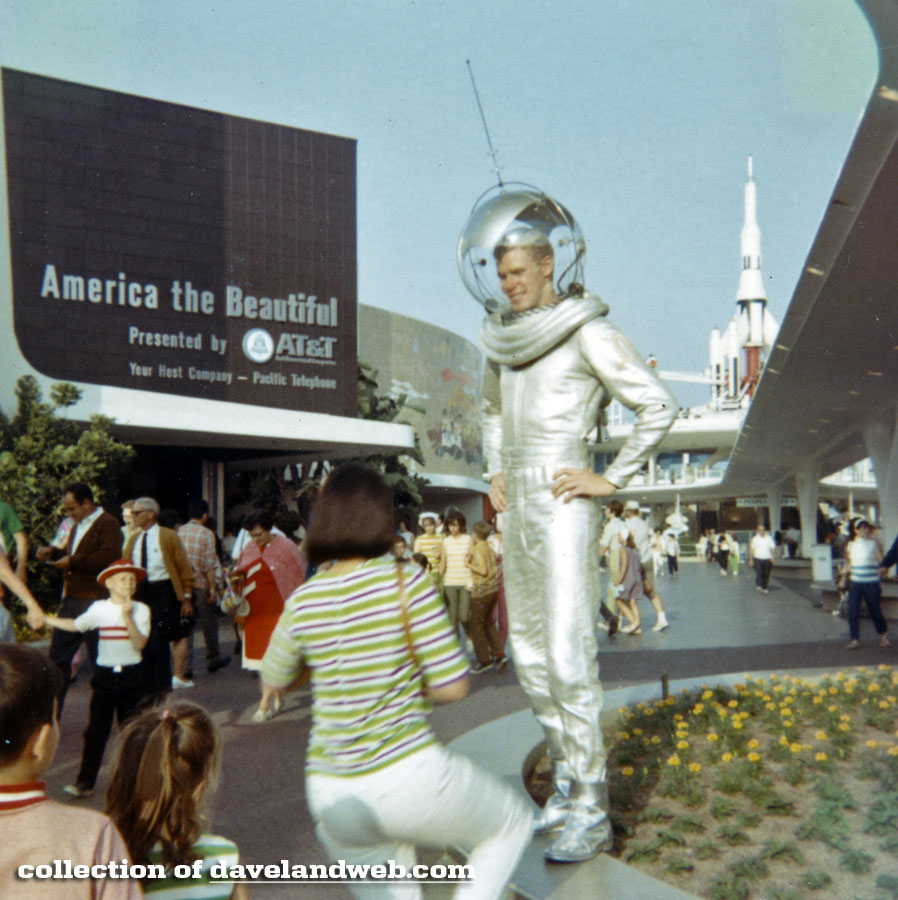 This undated photo shows the "New" Tomorrowland, the favorite Tomorrowland of most vintage Disneyland geeks. The Spaceman survived the transition but not for very long. Here he is, model ready for his female admirer.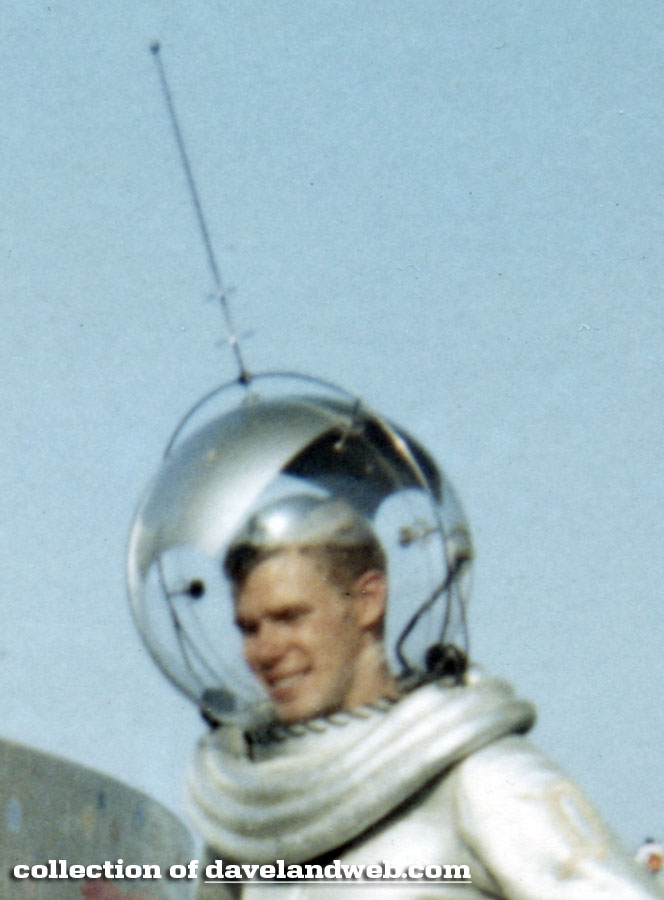 Could this little boy in the red cowboy hat actually be snubbing the future? I am sure mom would have scolded him if she'd seen the face he was making at the Spaceman.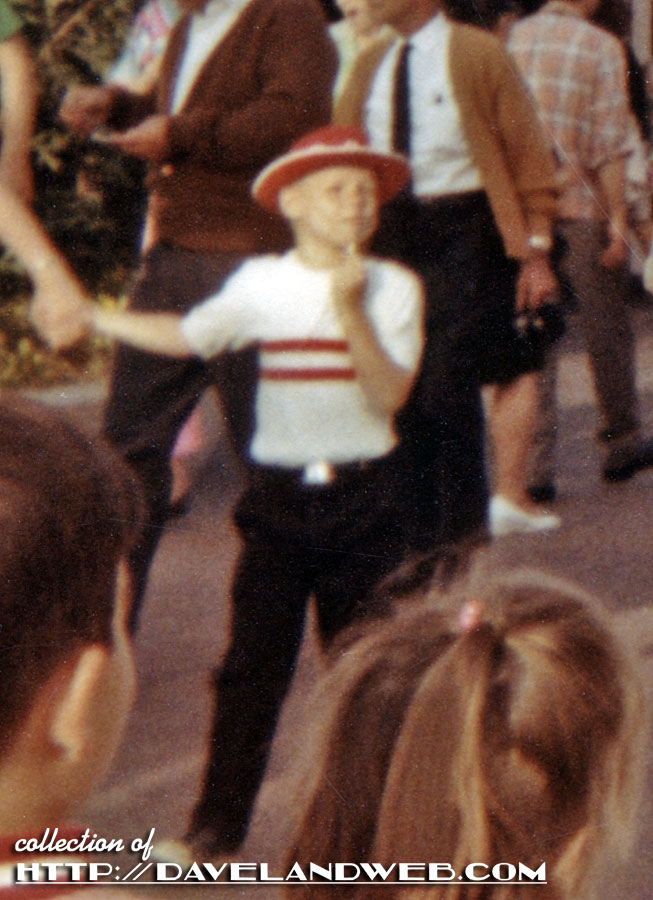 More of the beloved Disneyland Spaceman my
main website.
Follow my Daveland updates on
Twitter
and view my most recent photos on
Flickr
&
Instagram
.