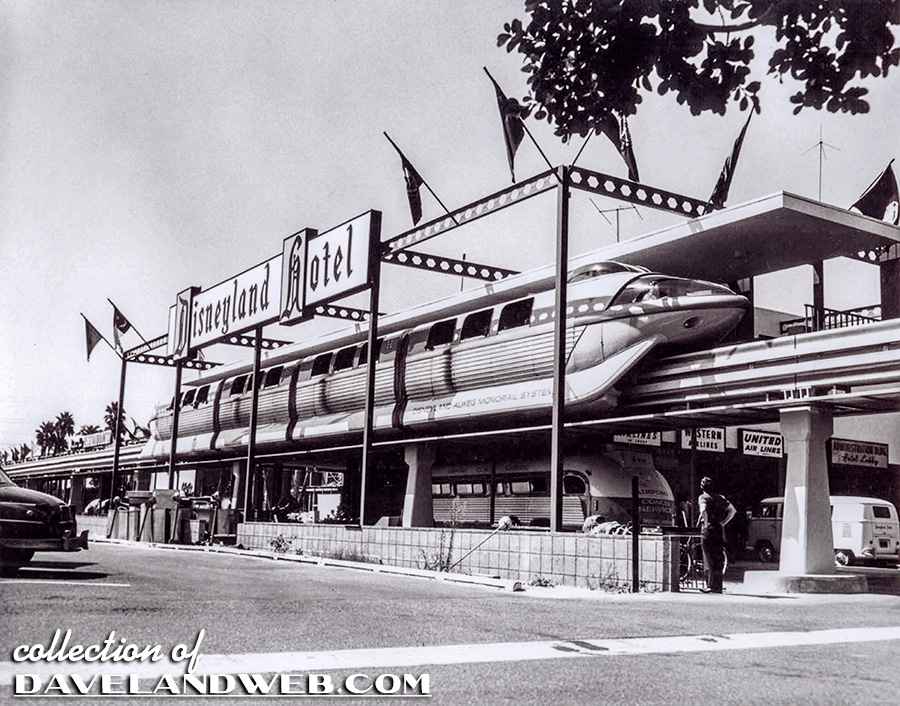 Imagine having the Monorail drop you right off at The Disneyland Hotel at the end of a busy day at the park. Back in the day, you didn't have to imagine. For some reason, the current layout of the Hotel means that guests still have a little bit of a walk when they hop off of the Monorail at the Downtown Disney station.
The vintage images shown here are all from April 12, 1960. The Disneyland Hotel pictured here is a far cry from what it is now. These colorful shots show a much simpler complex, one more akin to a motel than a hotel.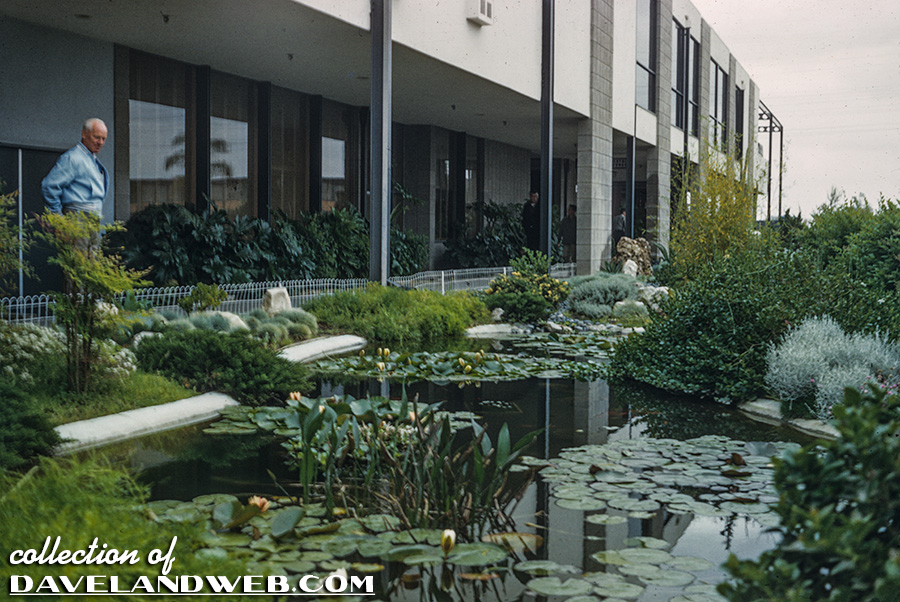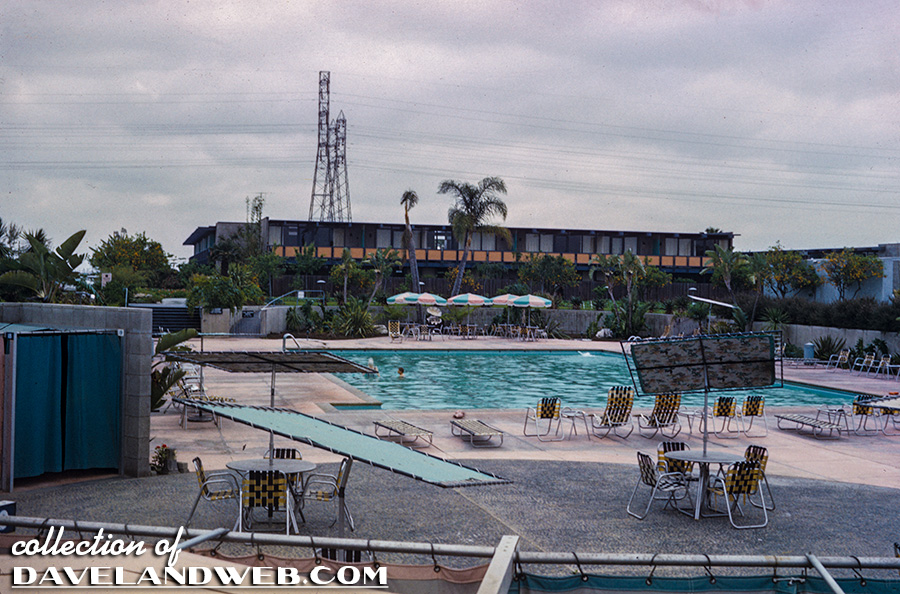 Despite the simplicity of the hotel, the grounds boasted beautifully landscaped walkways.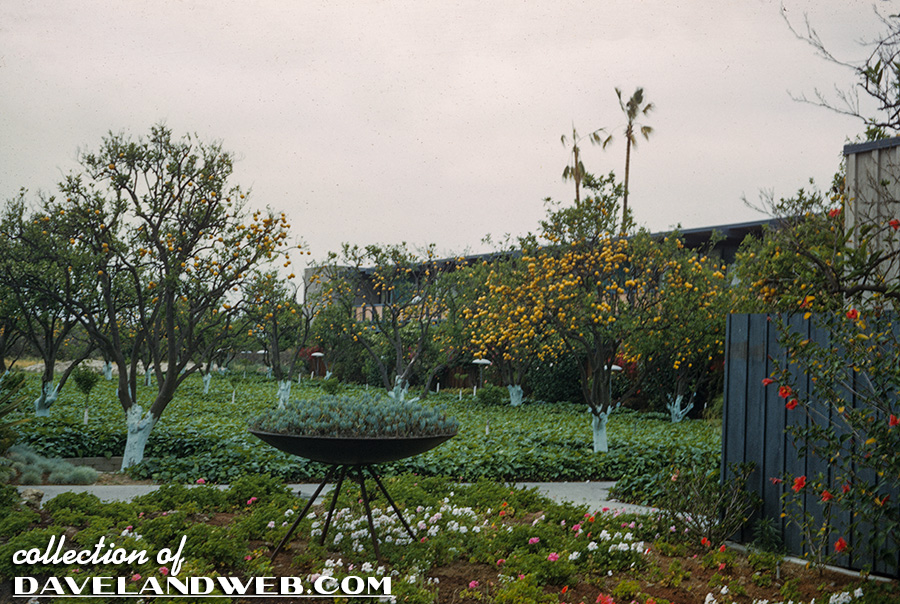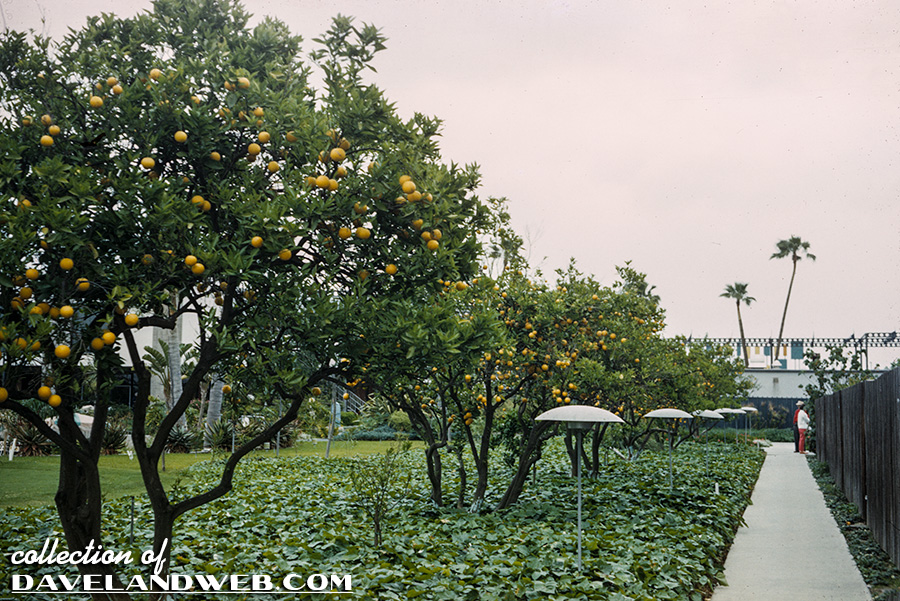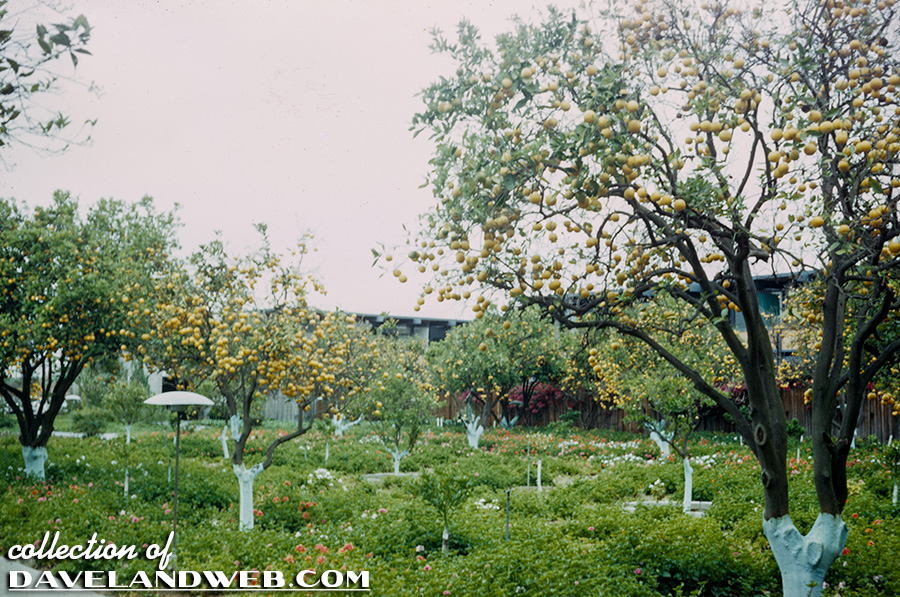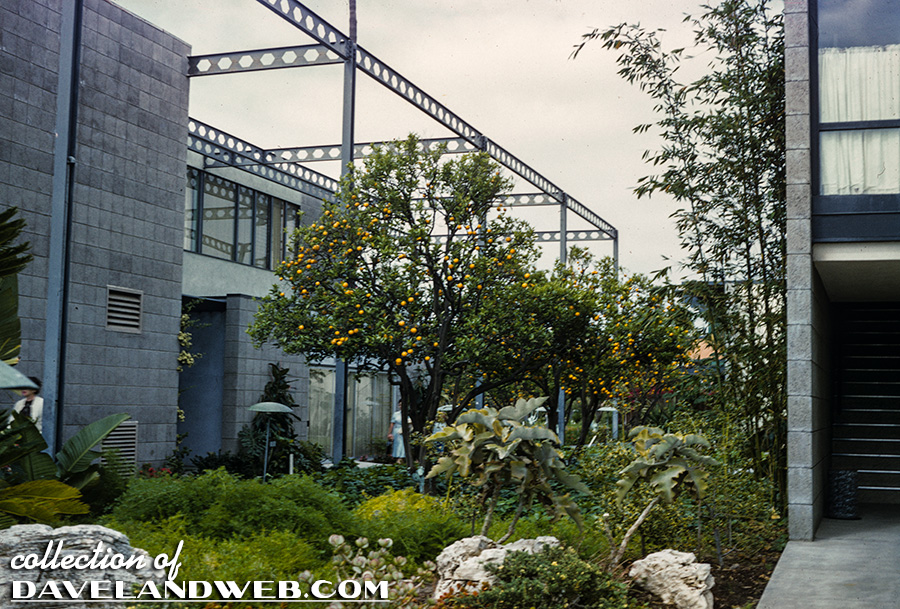 Hungry? The Gourmet Restaurant was your number one option back in 1959. Check out those prices!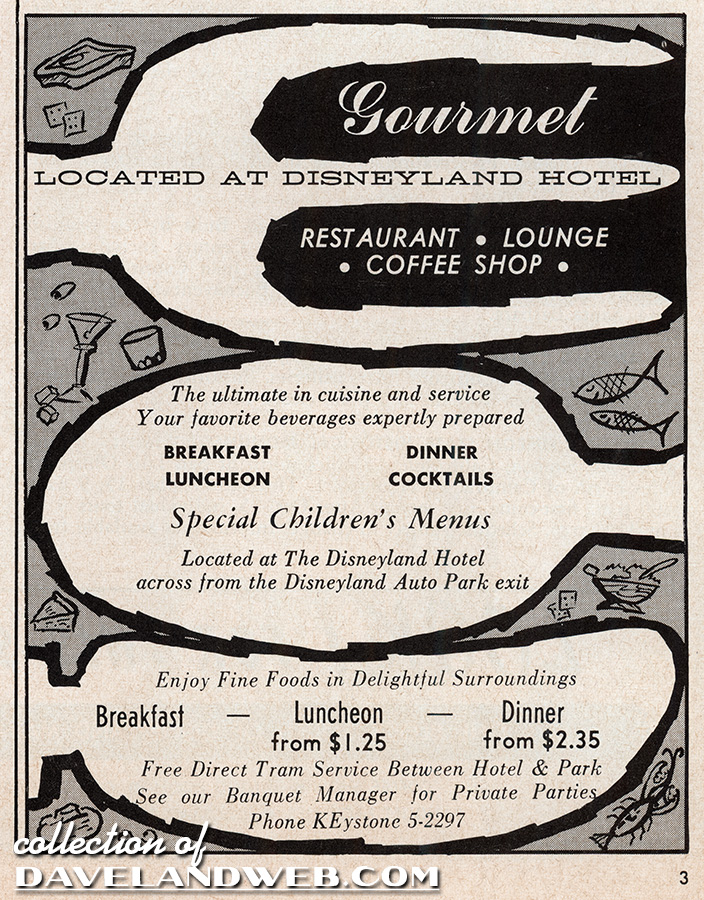 This Summer 1967 ad from Vacationland Magazine boasts of the ease that guests will have in getting to the restaurant directly from the Monorail. That chef sure loves the ladies...in a semi-creepy sorta' way!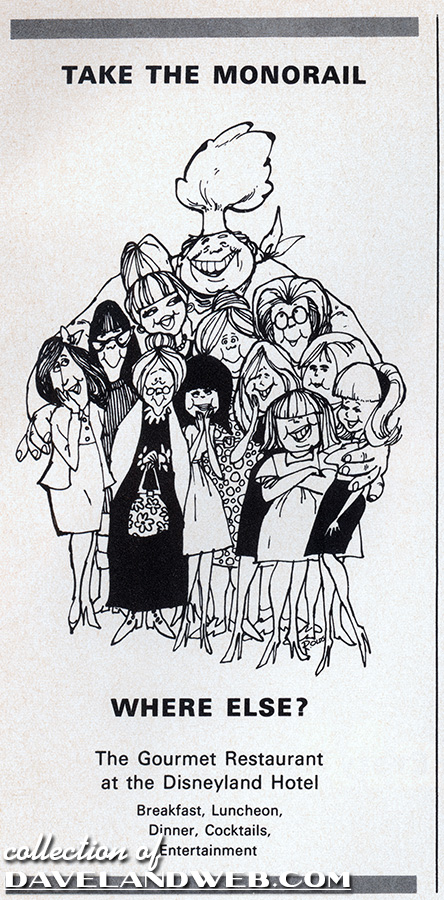 For more Disneyland Hotel photos, visit
my Disneyland Hotel page
.