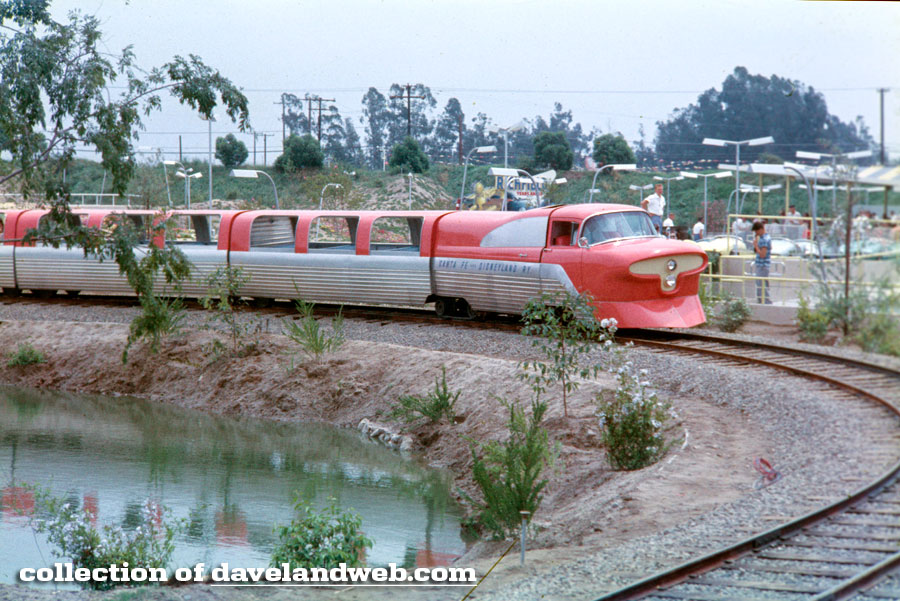 It's sleek, it's silver, and it's shortlived! Yes folks, it's Disneyland's Viewliner, originally the transportation of tomorrow, it was quickly switched out for the much larger (and sexier!) Monorail. You'll note in this closeup that the lettering on the side says "Santa Fe and Disneyland RY." Anyone know what the RY stands for?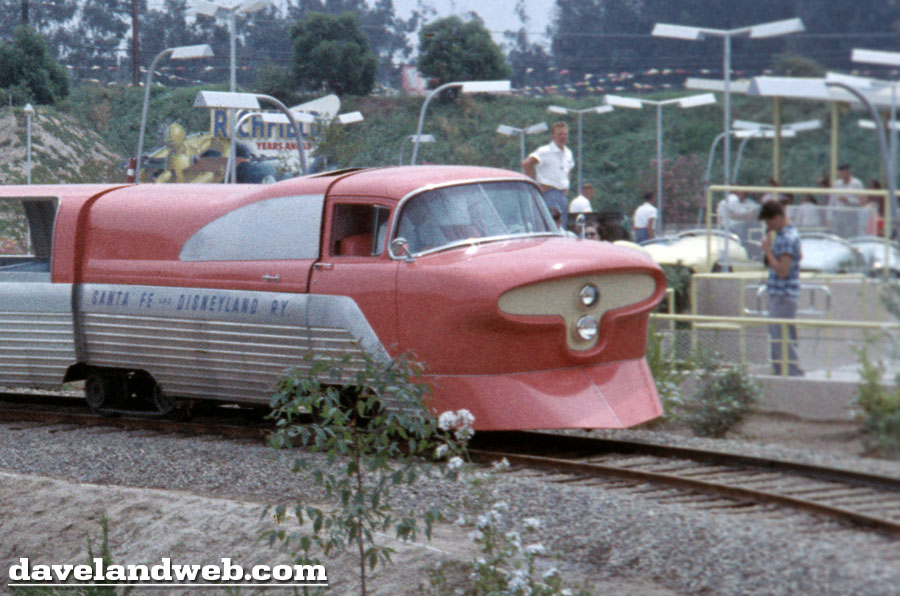 Here's a 1957 photo of its inspiration, the Aerotrain, which was also short-lived: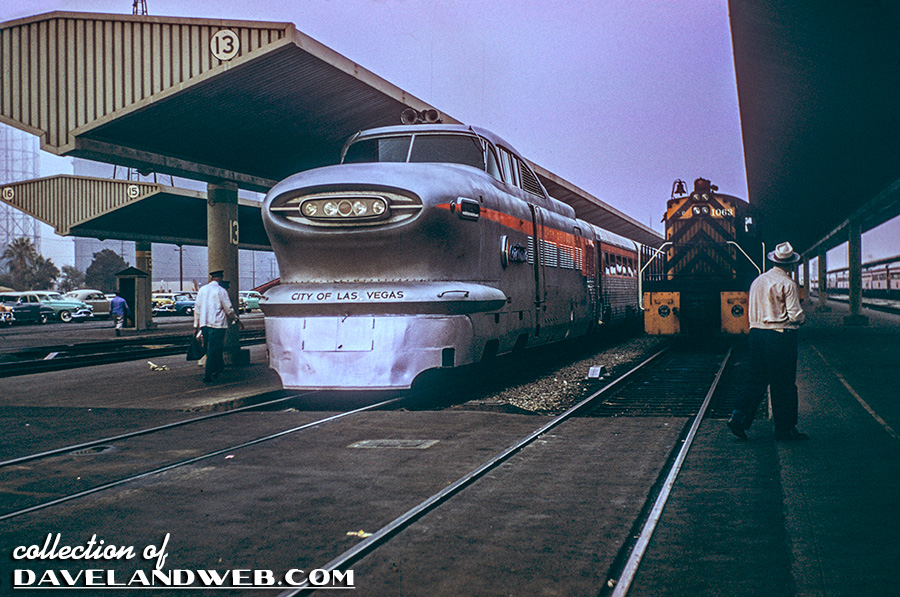 On another note, saw the "new" Pee Wee Herman show the other night at Club Nokia—it was out of this world, Globey! For the full write-up, go to my
Pee Wee Herman web page
.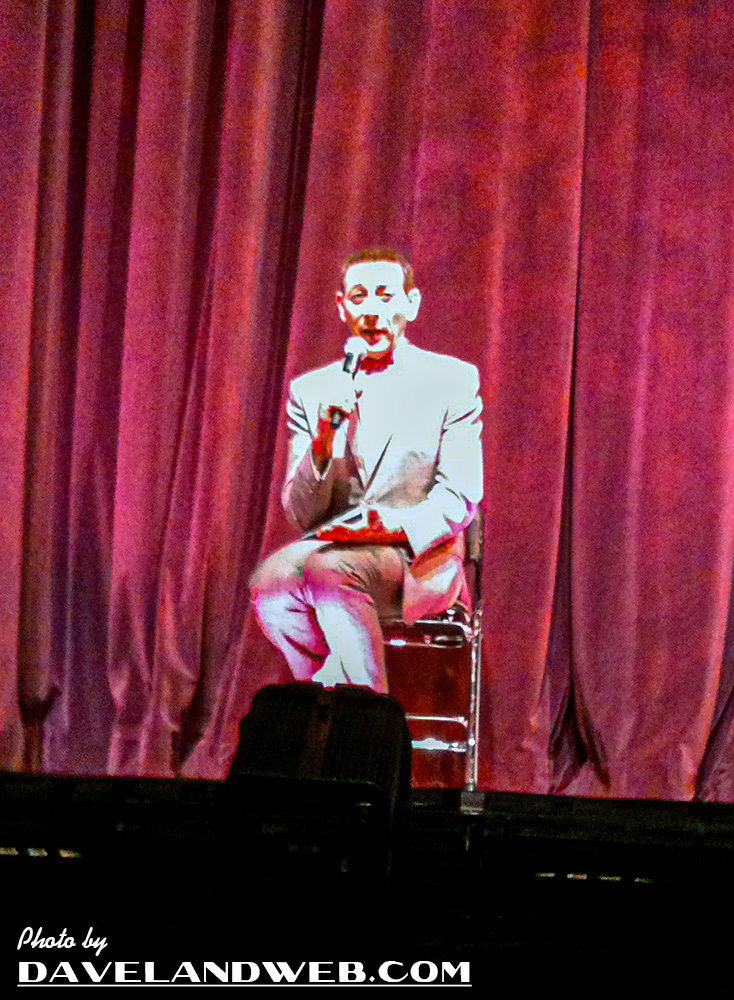 See more Disneyland Viewliner photos at
my website.