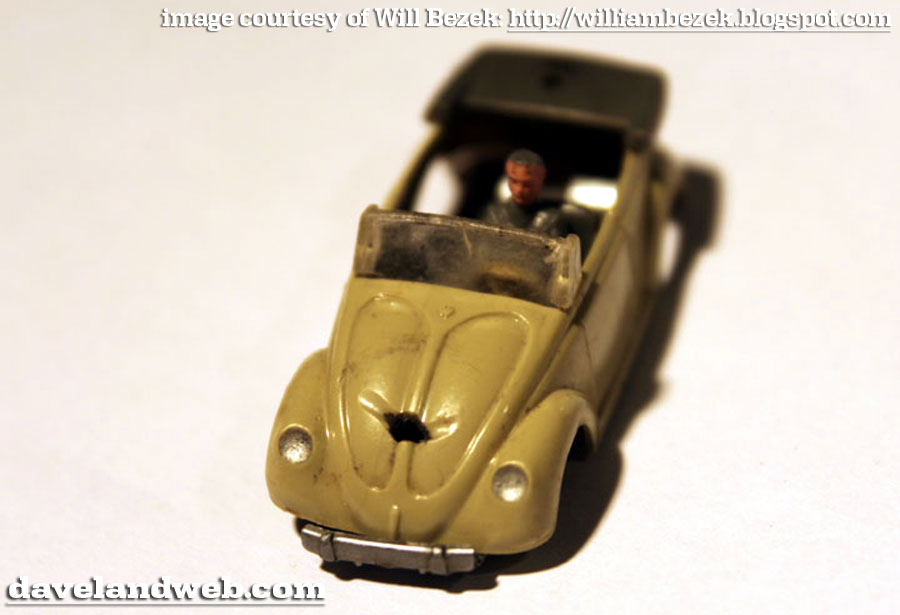 The other day, fellow blogger and artist extraordinaire Will Bezek mentioned that he had (at one time) about 50 of the miniature vehicles from the Progress City model. Somebody with sticky fingers left him with only one: "I took that box full of cars from The Progress City Model to work when I was doing TV production for use on some long shots and some swine absconded the whole lot while I was away at lunch." He was generous enough to provide this photo of his one remaining vehicle, a cherished VW Convertible.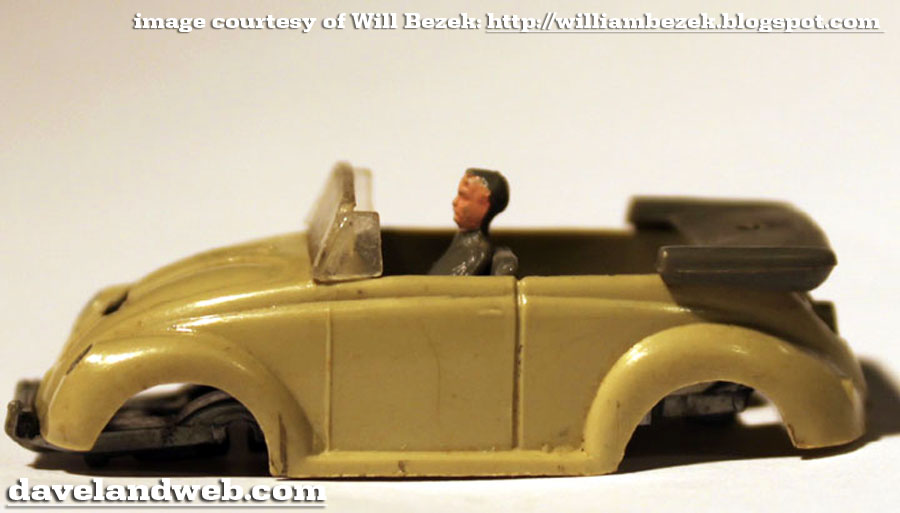 Will is also a "legacy": "My Grandad went to work at the park during initial construction and retired in the early 90's; he was in the sound department. I also had a great grandfather, two uncles, and a cousin who worked there...I grew up at the park basically." The envy of many a Disneyland blog reader, that's for sure!
Here's a 1966 photo of his grandfather with Mickey: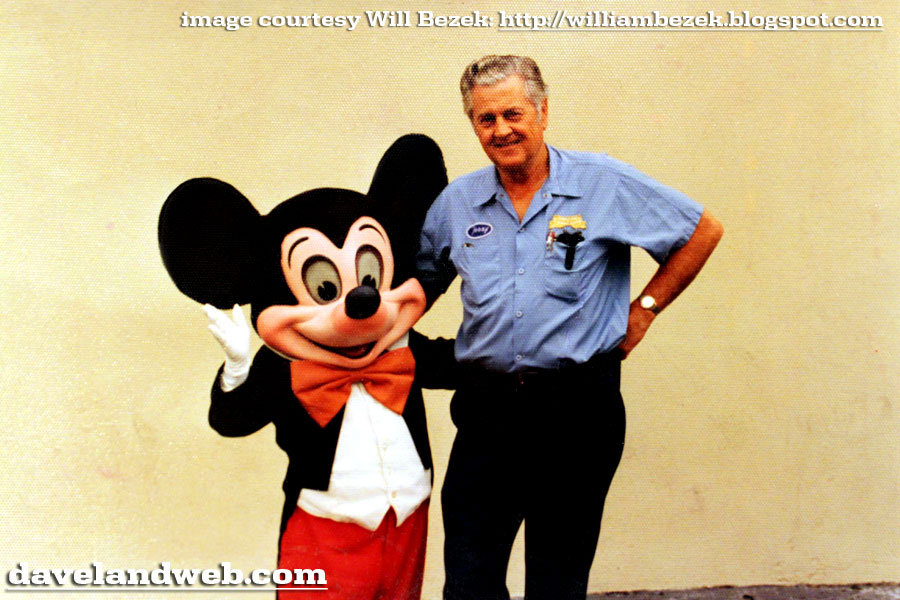 See Will's INCREDIBLE art at
his website
.
See more vintage & current Carousel of Progress photos at
my regular website
.