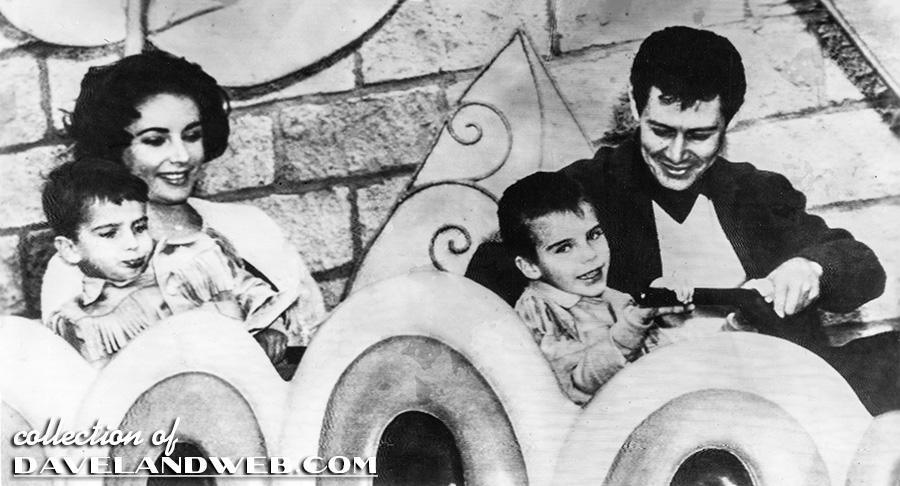 For another glimpse into my psyche and how I decide what to post...when I see photos/slides/negatives for sale, even at that point I am thinking how I can use them in this blog. Would they tie into another image and make a fun theme? Is it a unique enough image to stand on its own, or is it something that I should buy, hold onto, and maybe at a later date stumble onto a good companion piece? Two recent images I just purchased are not really that exciting on their own, but combining them with some previous photos give me today's theme: vintage celebs at Disneyland. And awaaaaay we go. First up, we have Liz Taylor. Even though the focus of this poor quality wire photo is Liz and current hubby Eddie Fisher, by the wild swirls around them, it is obvious that they are about to enjoy the Alice in Wonderland attraction. Previously, I have posted this photo of Eddie and Liz (also from the same January 1959 visit) in Central Plaza with her two boys from previous hubby Mike Todd: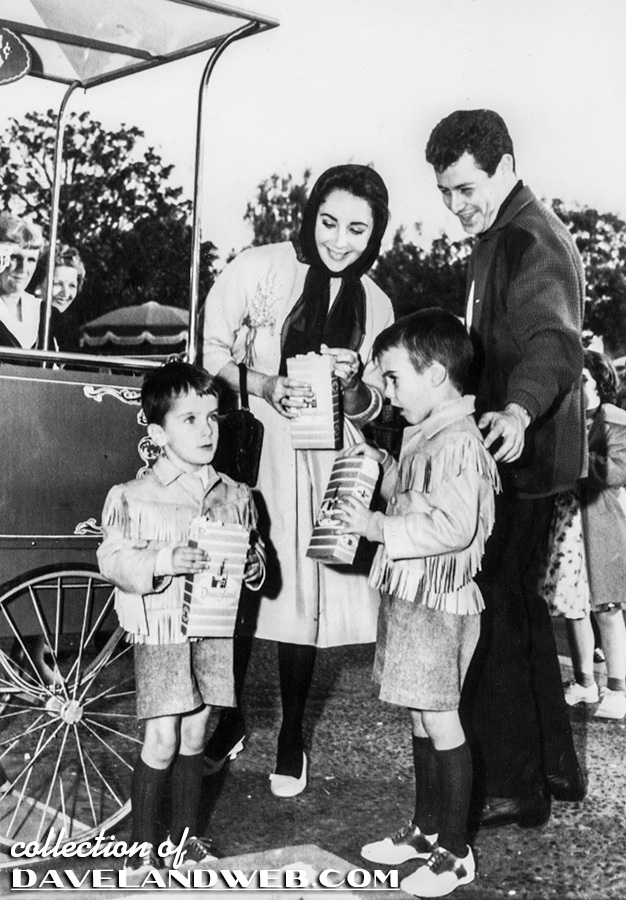 Here's a previously posted image of the spooky looking character, who did double duty as both Mr. Hyde and The Phantom of the Opera, depending upon what was showing at the Main Street Cinema: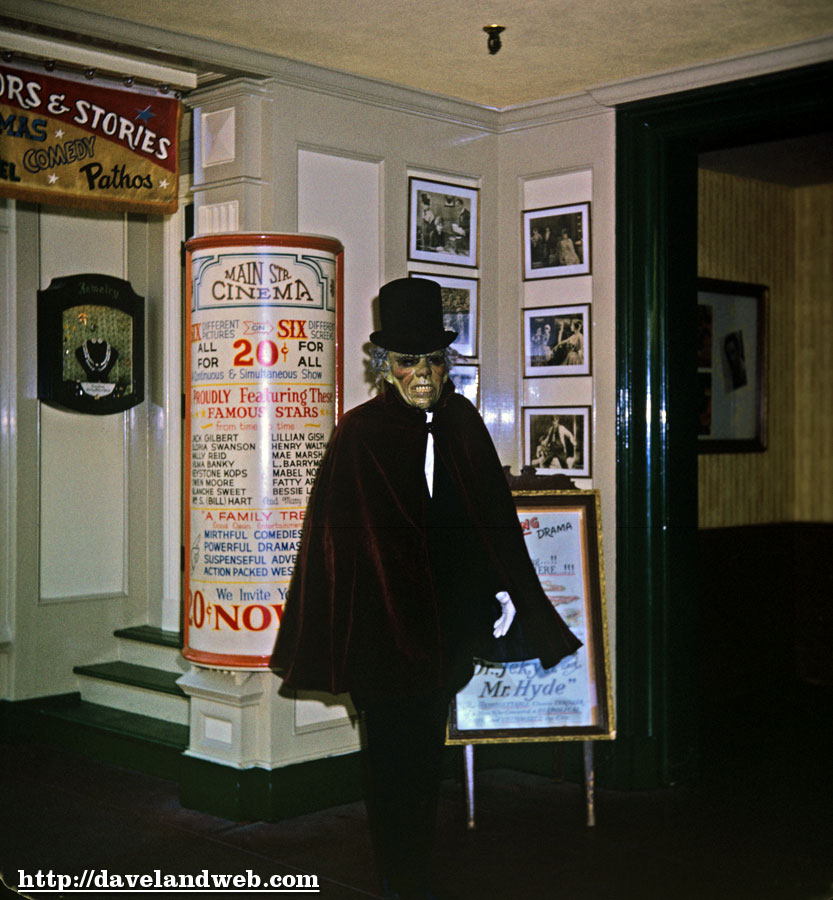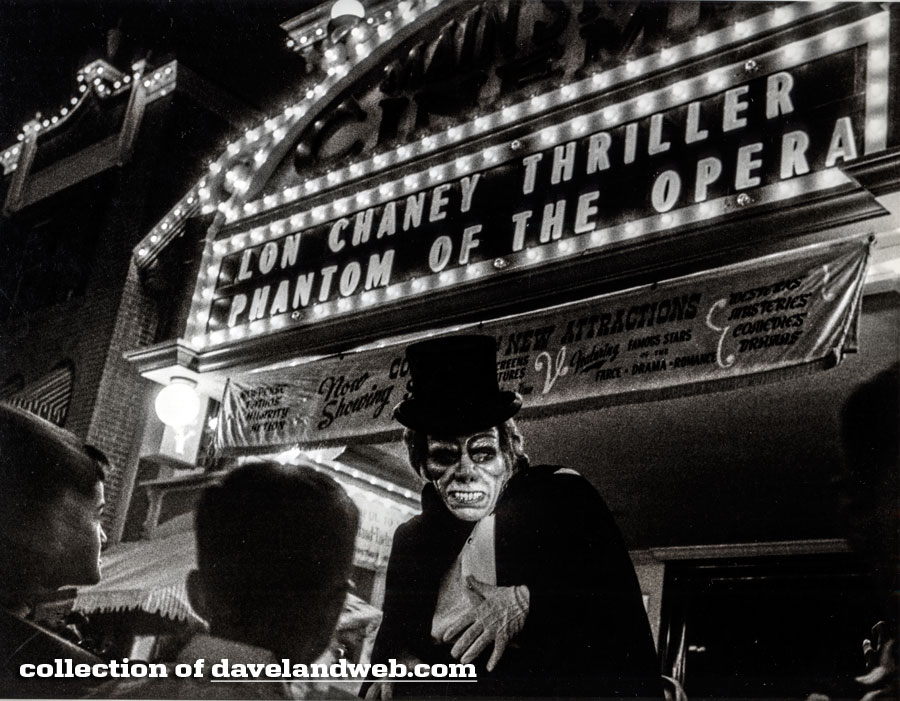 See more Disneyland entrance photos at
my website
.