This area is one of my faves on the HM: the creepy green hands trying to pry open the coffin in a huge solarium filled with funeral bouquets.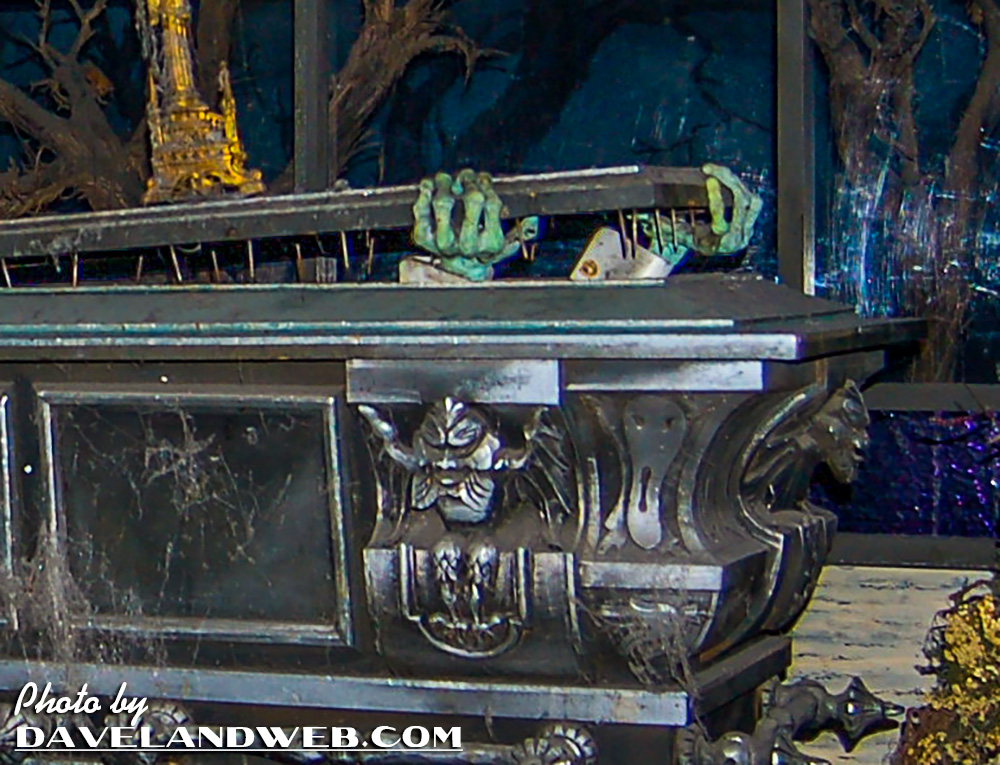 And don't forget about the glowing-eyed raven: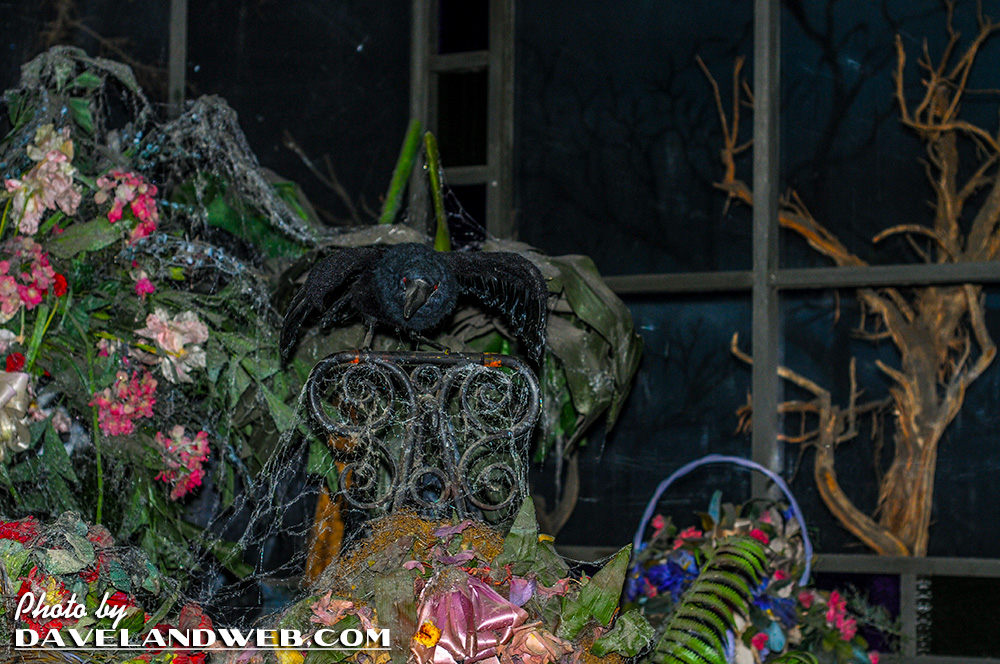 Down the hall a little ways are these Ghostly Portraits hanging on the walls in the Hallway of Doors. The gentleman with the crown on his head greatly resembles the infamous Hatbox Ghost...he also seems to enjoy multiple spots in the same area.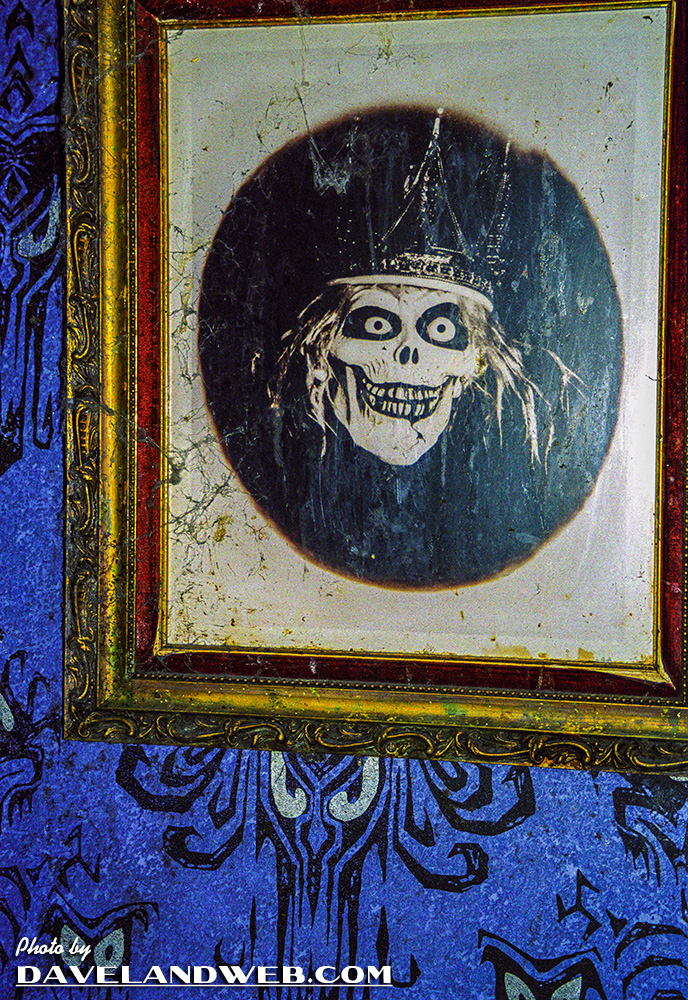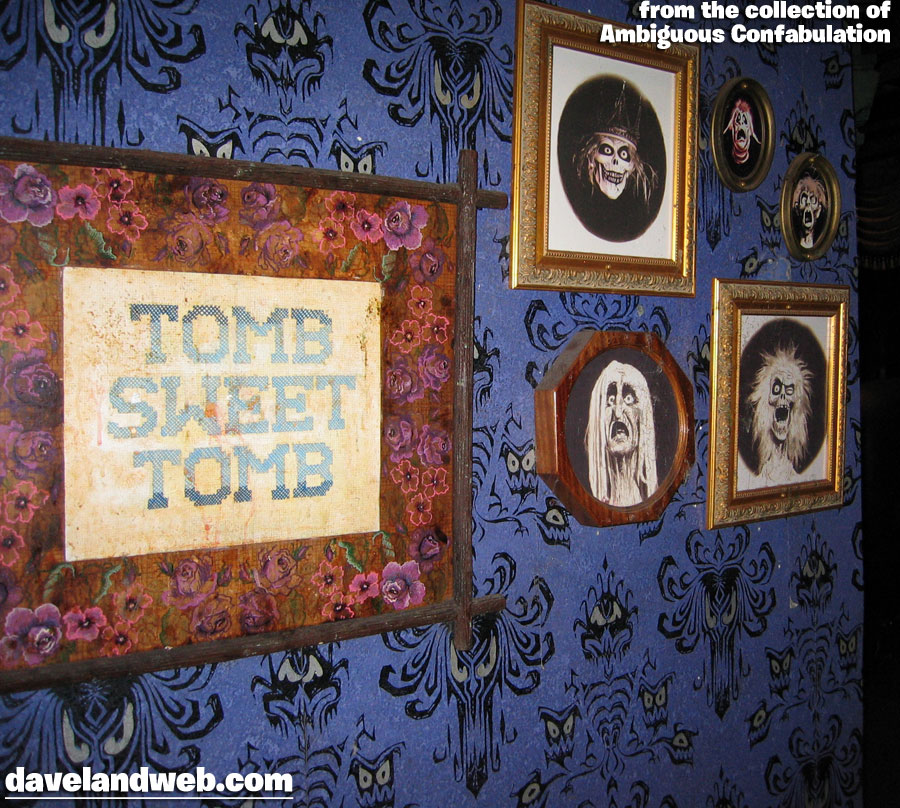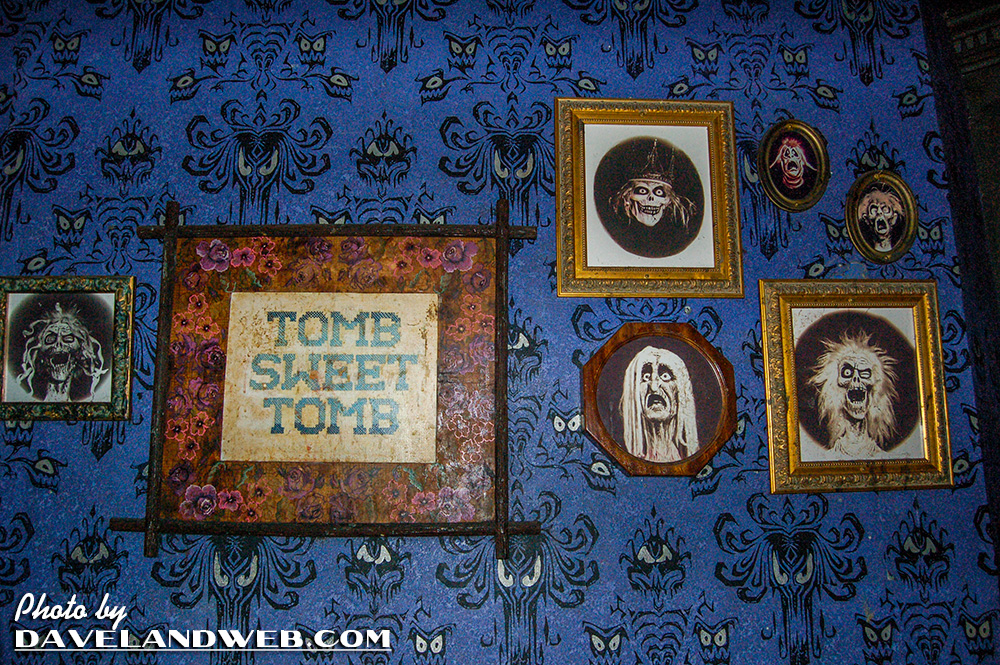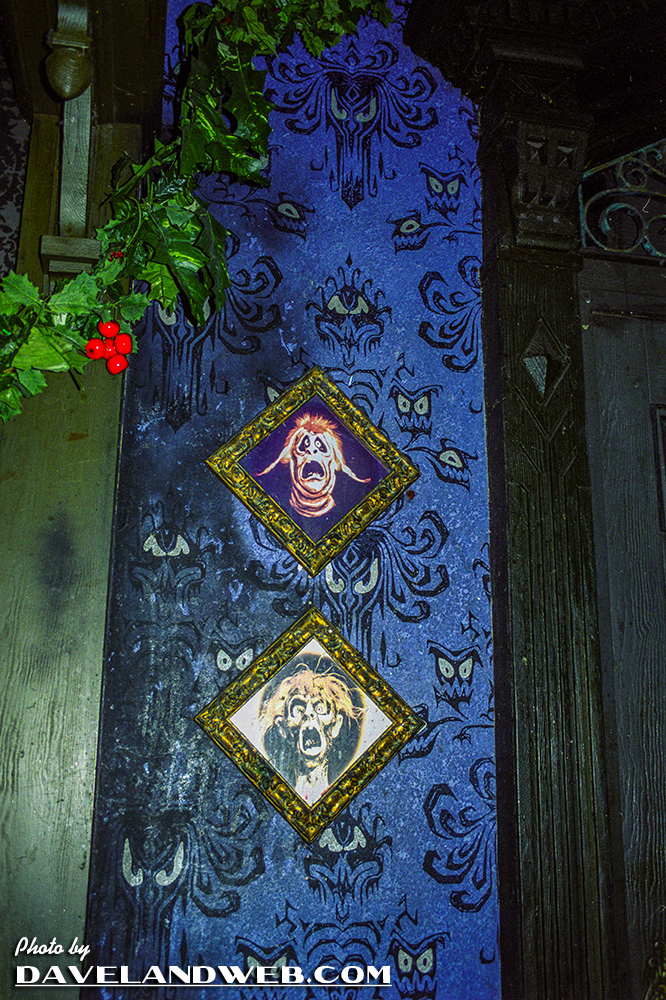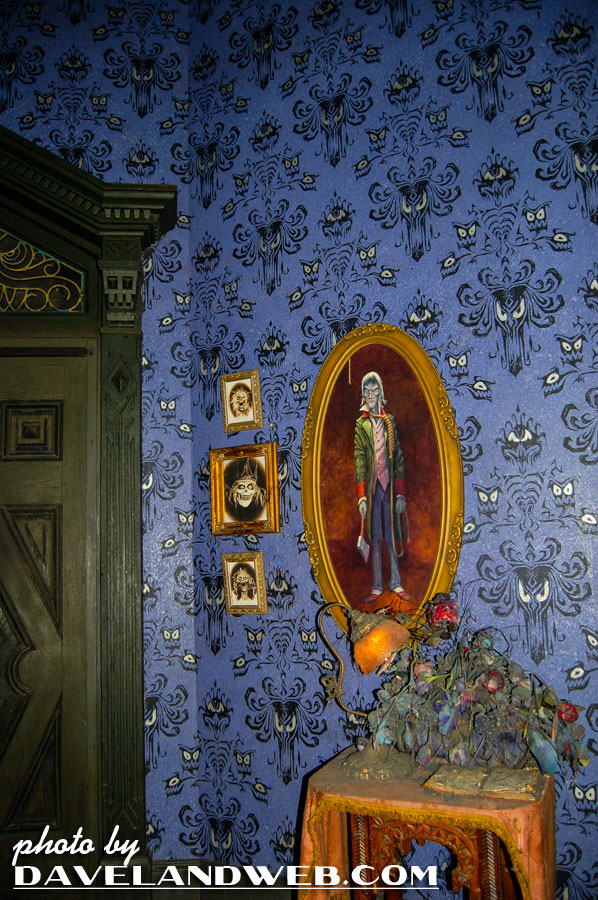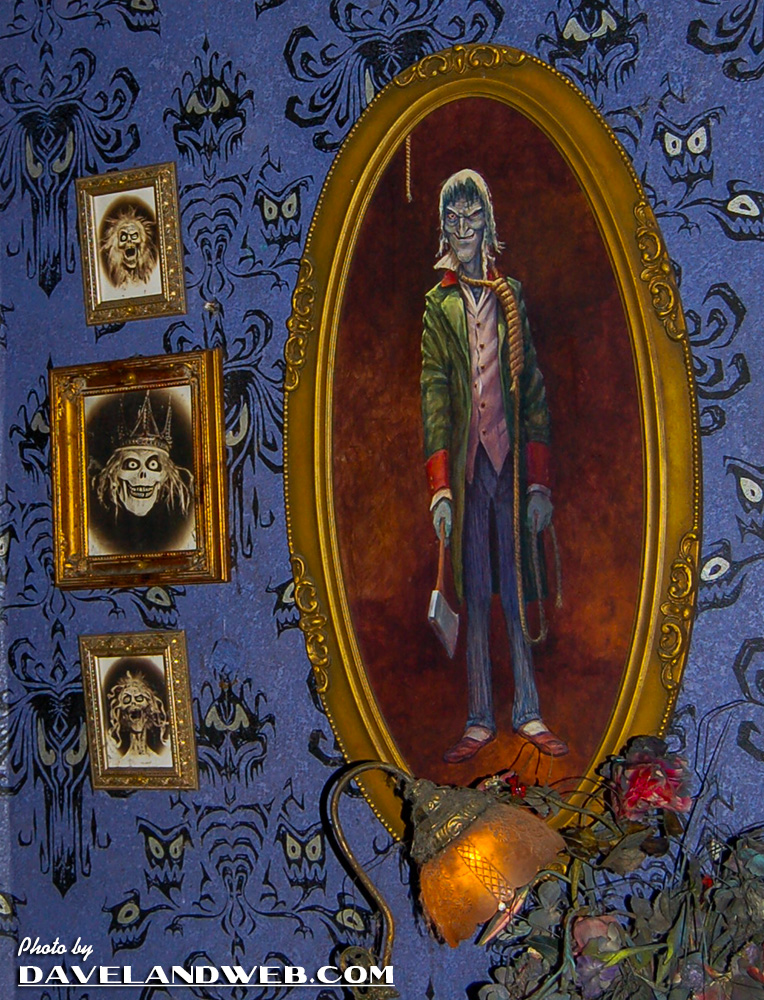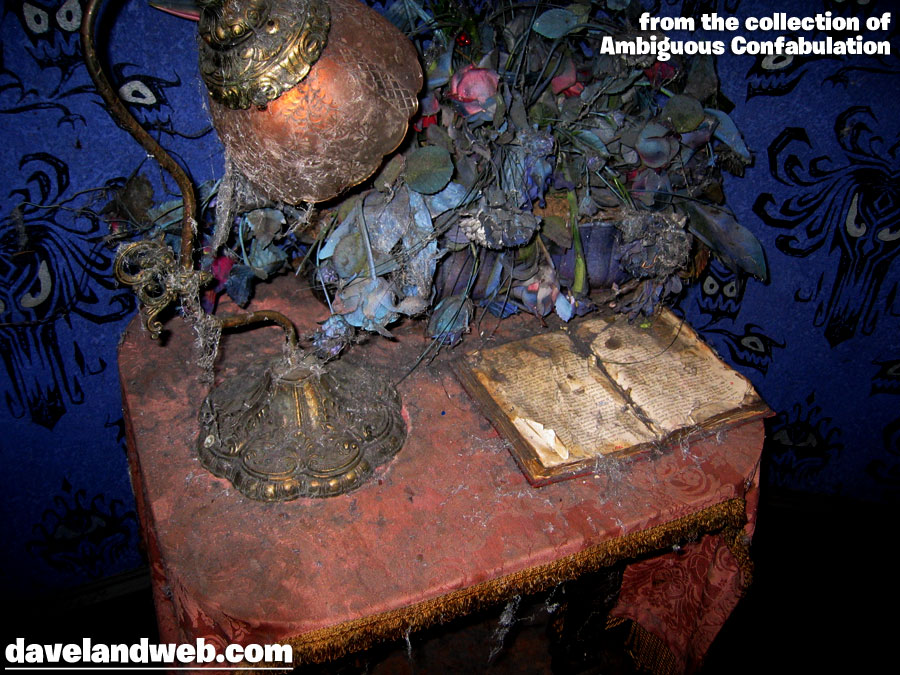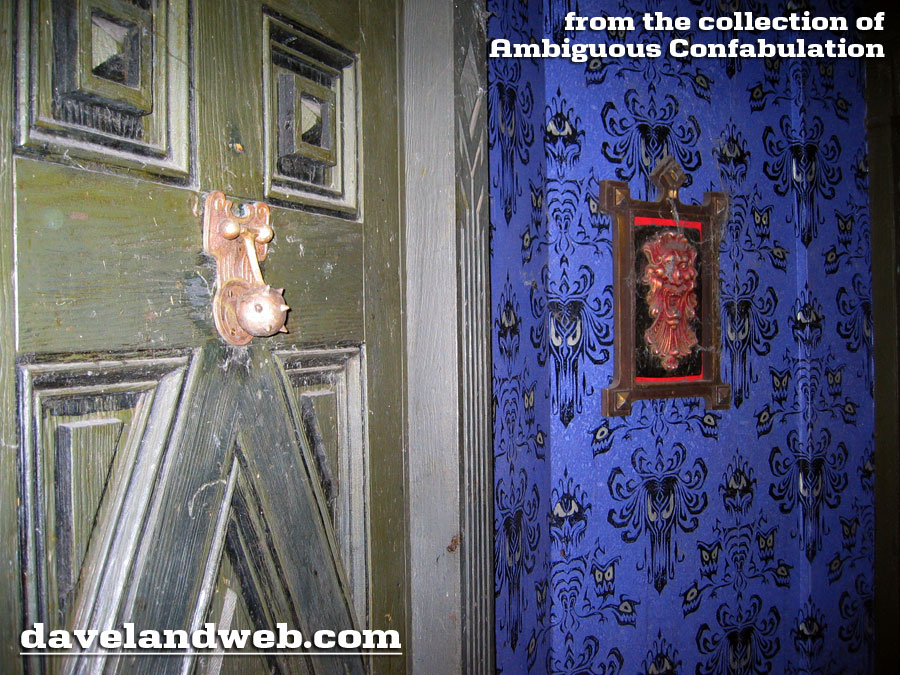 This area is also where the eerie Thirteen Hour Clock is located. What a fantastic touch, with its hands rotating backwards!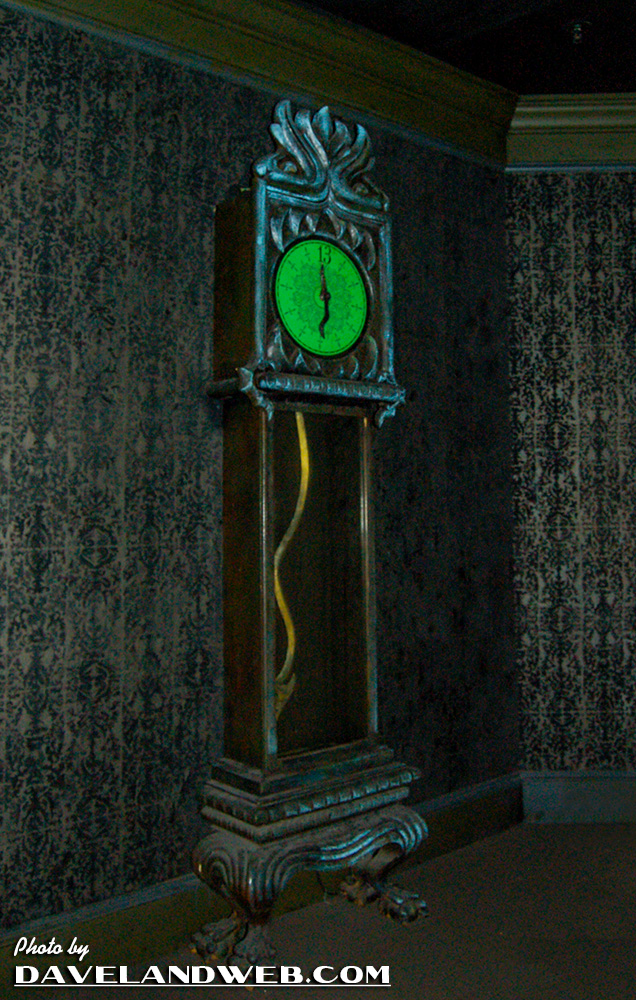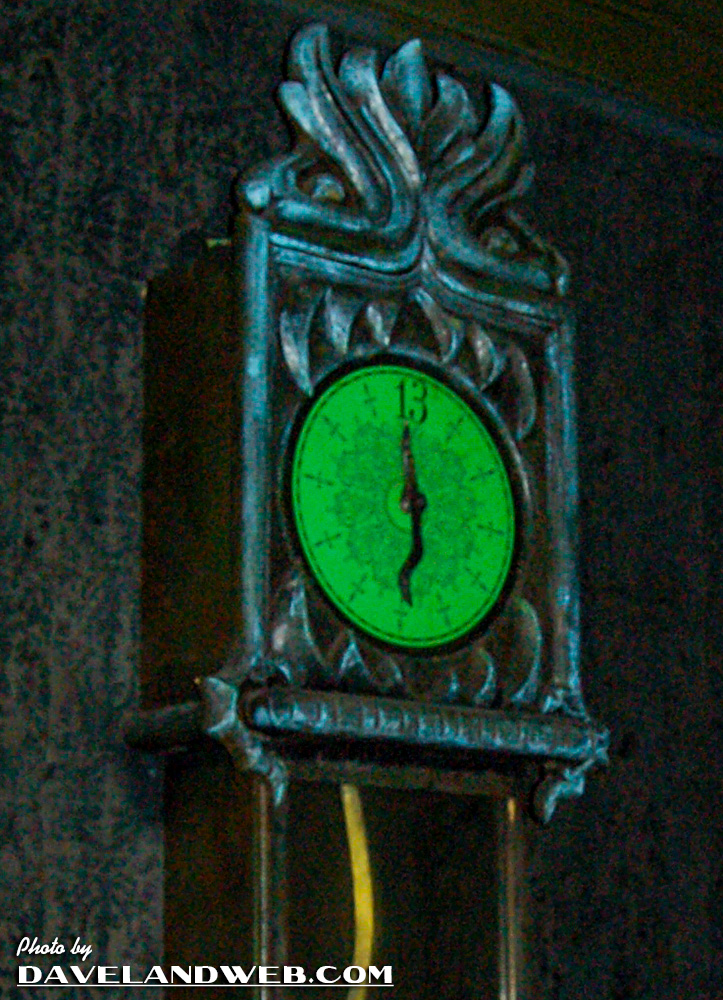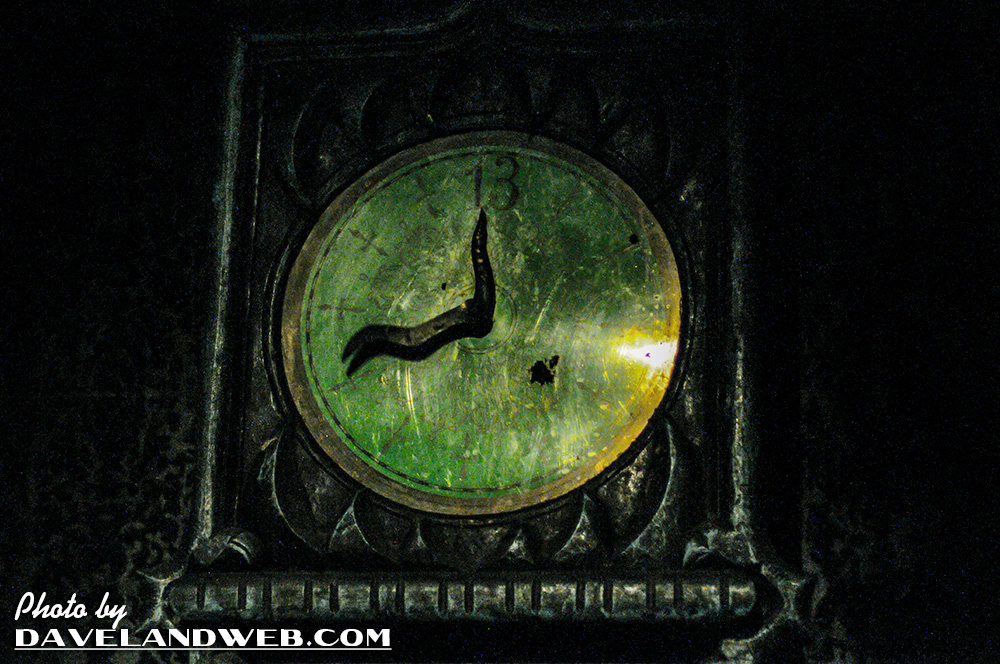 And how about a sample of the pattern from one of the Mansion's wallpapers?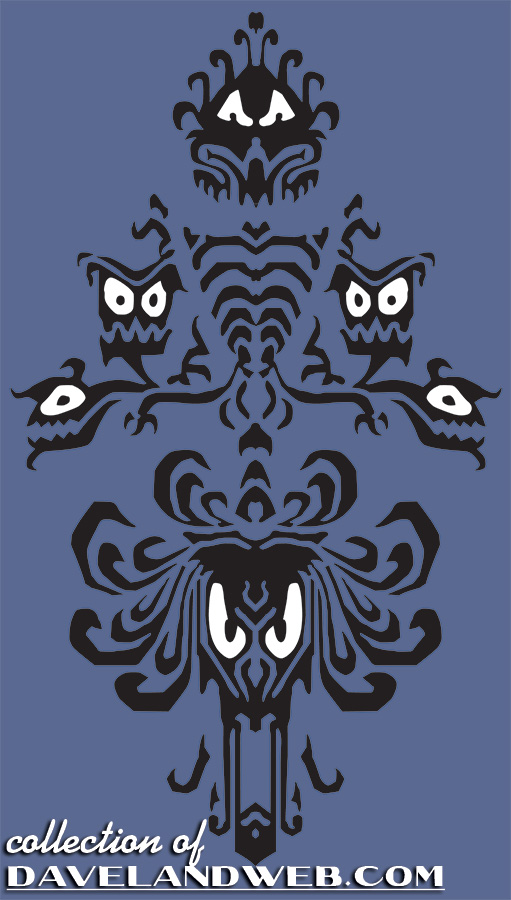 See more Disneyland Haunted Mansion photos at
my website
.