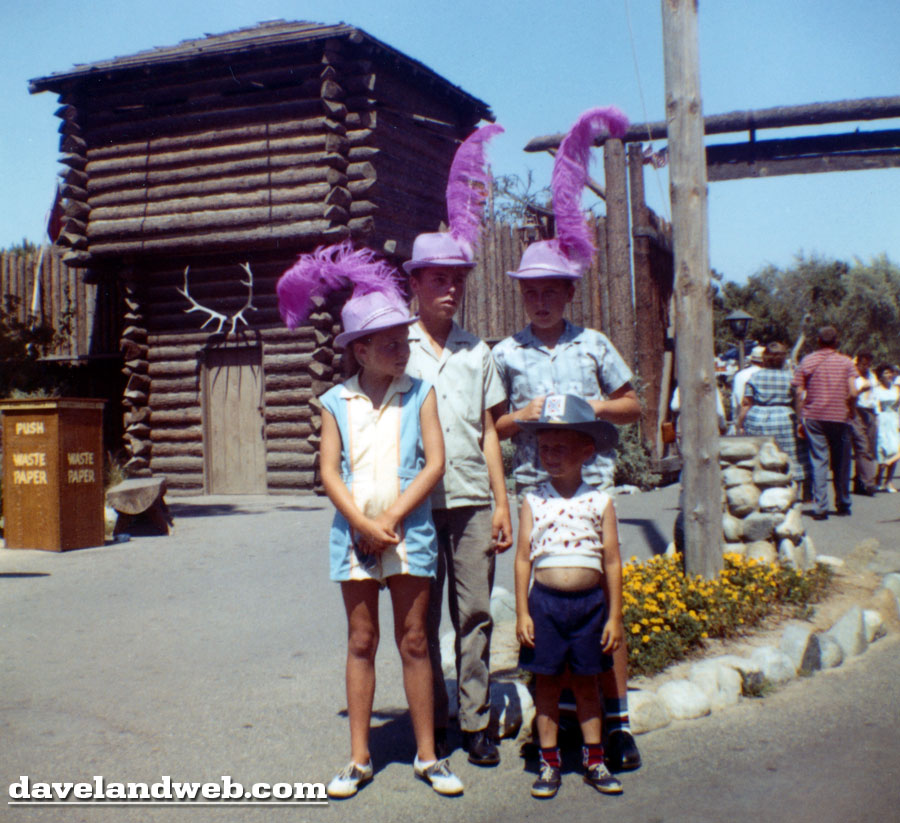 From the same batch as the entrance shot for which I have the negative comes these two, beginning with the entrance to Frontierland. LOVE the hats, don't you? These kids sure know how to have fun! And how about that belly sticking out on the little one? He is so proud of it—took a lot of turkey legs and churros to get that!
Over in Central Plaza, the Keystone Kops are playing a tune to keep the guests entertained. The Kop on the far right is Bernie Flymen; he played both sax & clarinet in the Disneyland Band the first 5 years the park was opened. He was also in Desi Arnaz's band on " Love Lucy."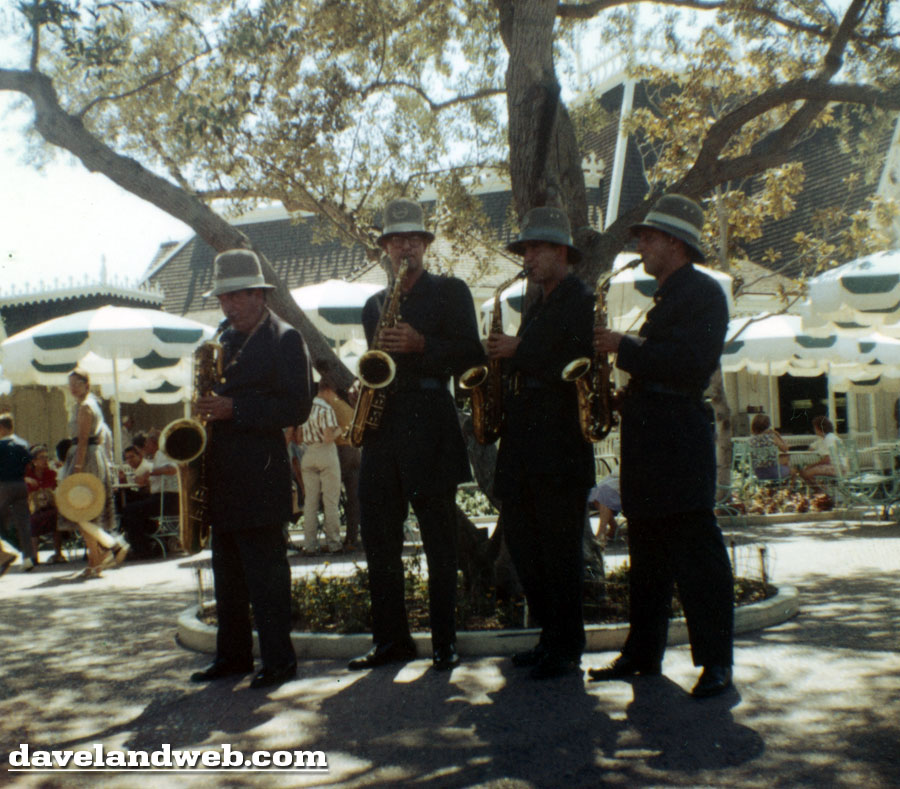 See more Disneyland photos at
my website
.