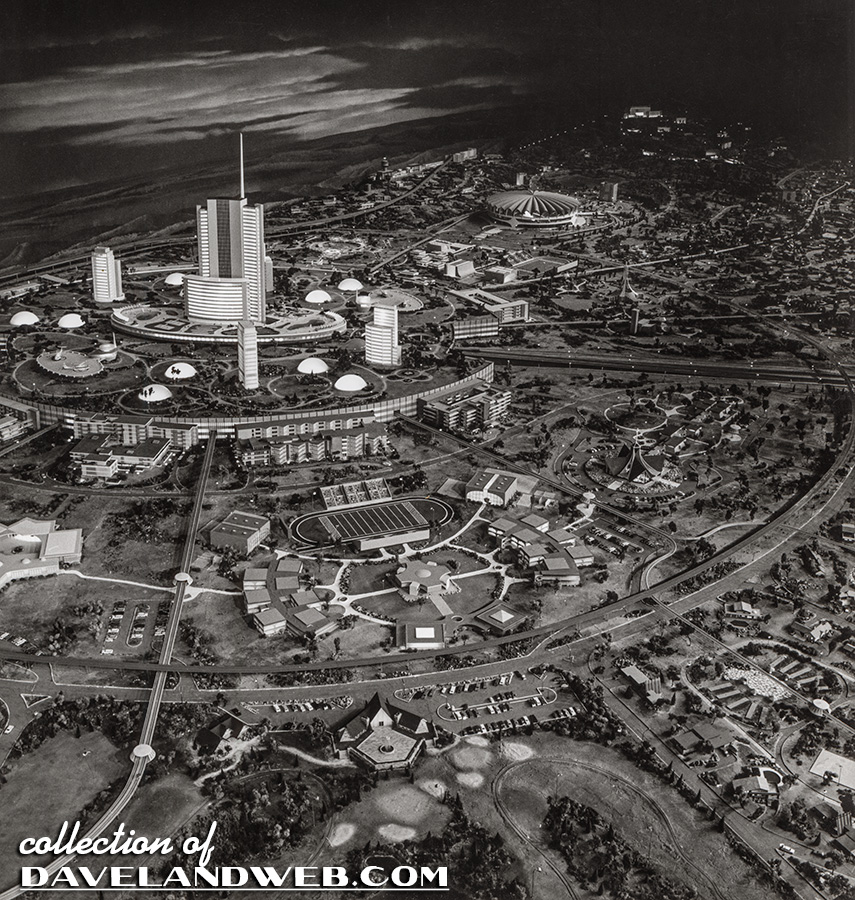 For those of you bored with my WDW Trip report, I will offer you a small reprieve with a post about the Progress City model. Formerly part of the Disneyland Carousel of Progress attraction, it now resides in Walt Disney World, visible while riding the PeopleMover...oh, excuse me...the Tomorrowland Transit Authority! The first photo is a vintage shot of the model with the following information:
"In capsulized realism is this 6,900-foot scale model of the city of the future provides a detailed example of city planning using today's latest technology with more than 4,500 buildings and 2,450 moving vehicles in a myriad of forward looking transportation systems. The all-electric city is a new feature of General Electric's Carousel of Progress at Disneyland."
Here are two other vintage shots, showing Walt proudly telling the world about his ambitious plans for EPCOT and Disney World near Orlando: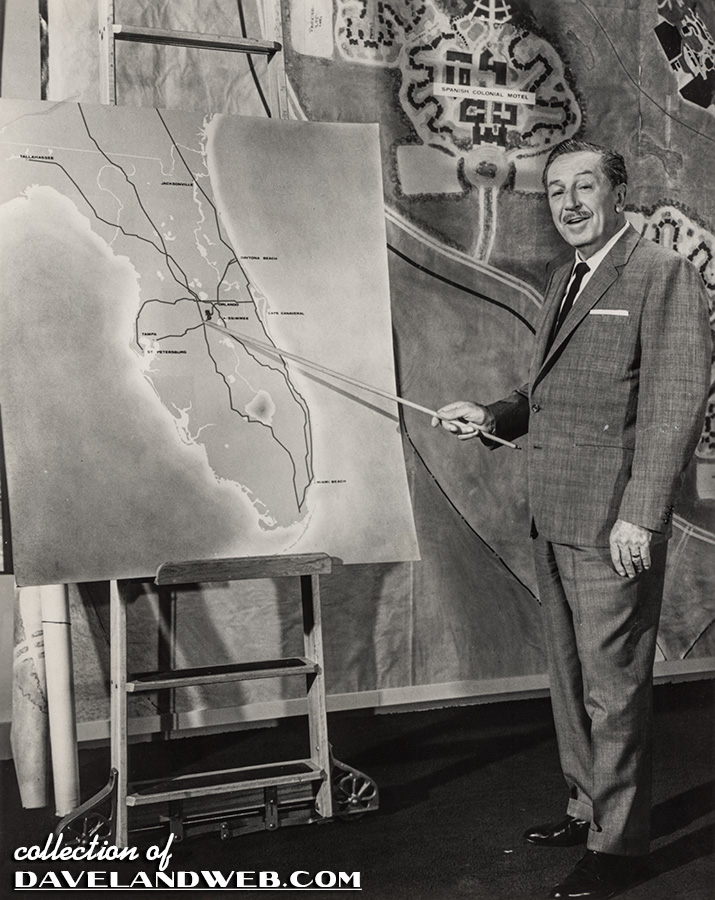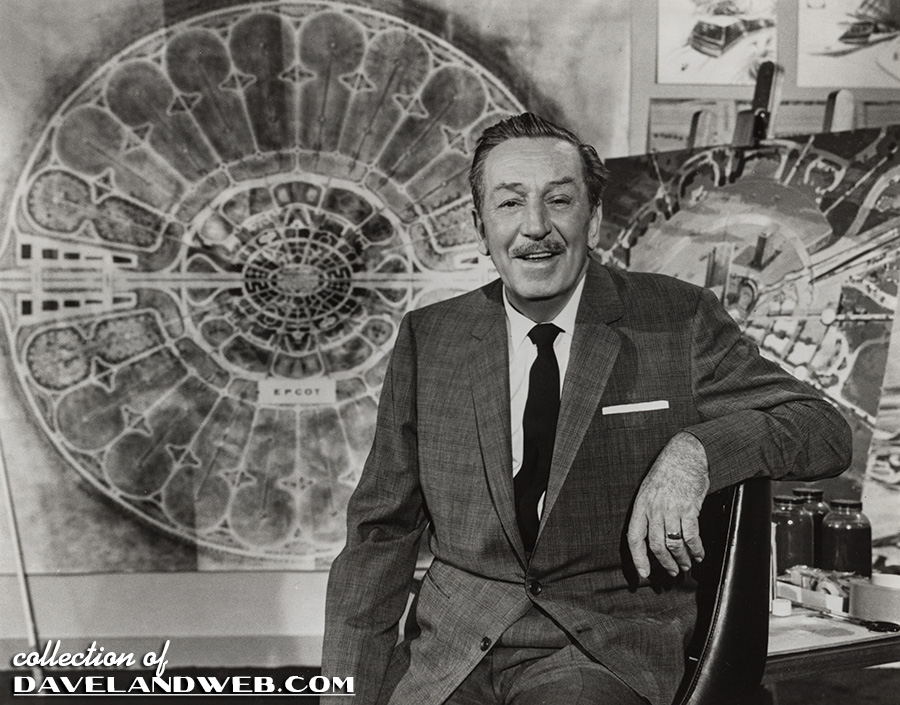 And to keep things current, here's the Progress City model today: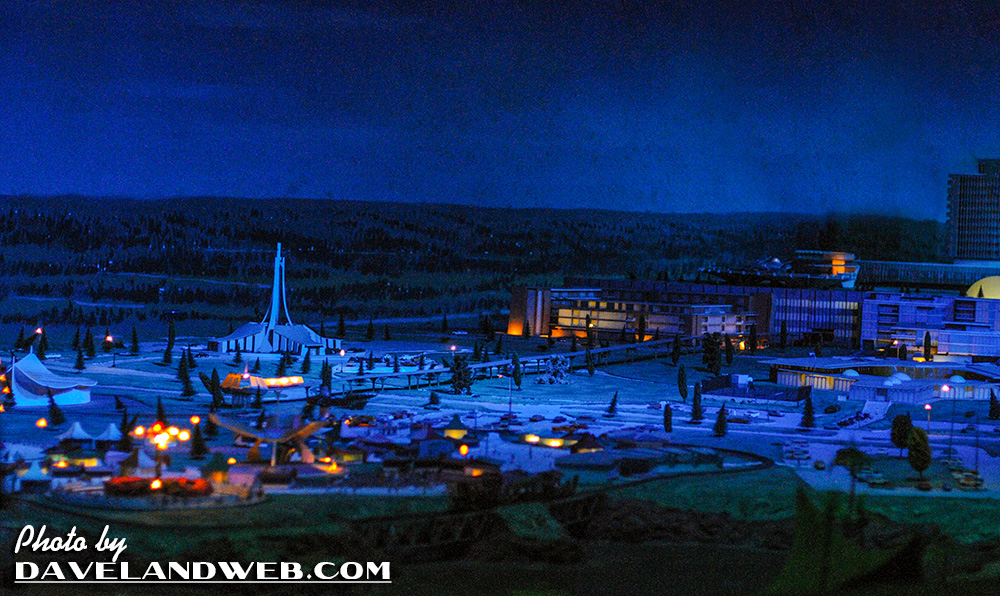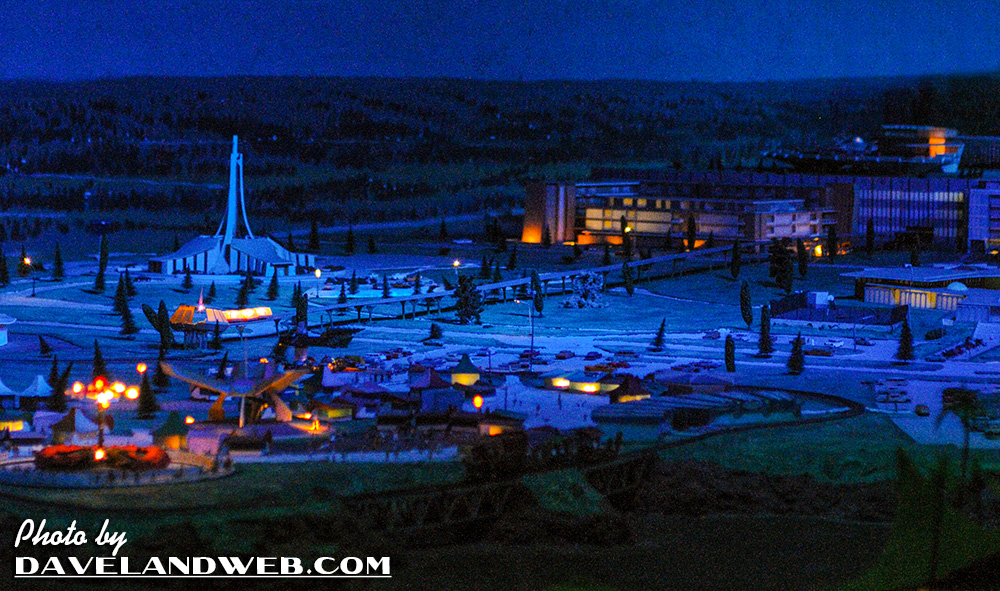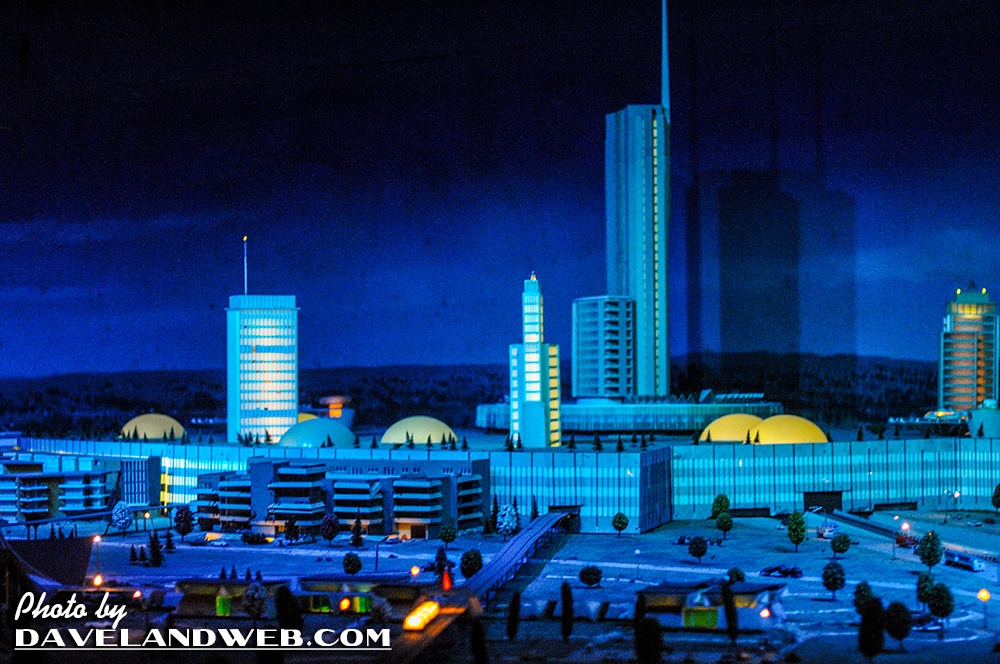 See more vintage & current Carousel of Progress photos at
my regular website
.