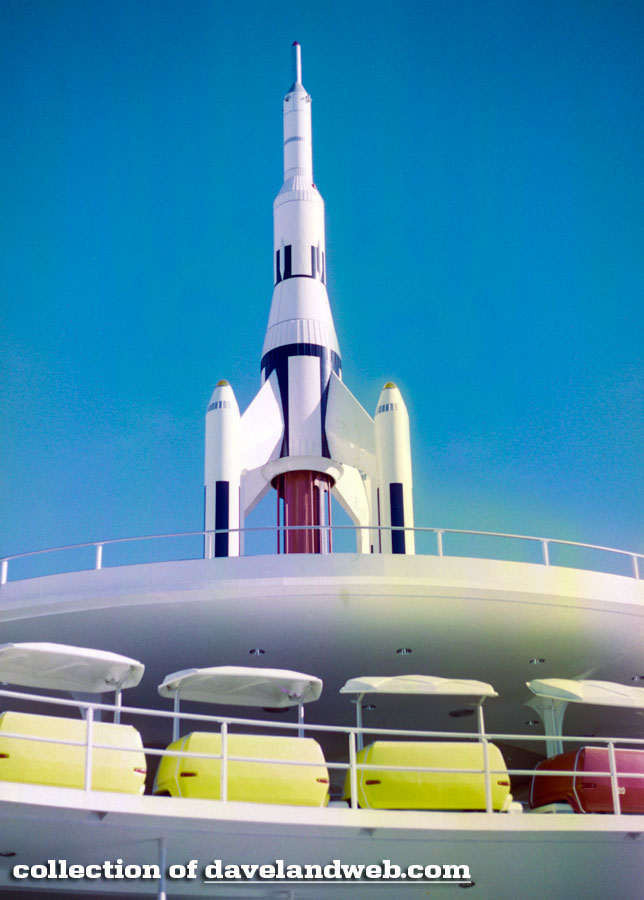 January 1968 is the date of this beauty showing the PeopleMover (rather the no-people PeopleMover in this shot) and the Rocket Jets. For those who prefer their PeopleMover vehicles in Red, here's a second view: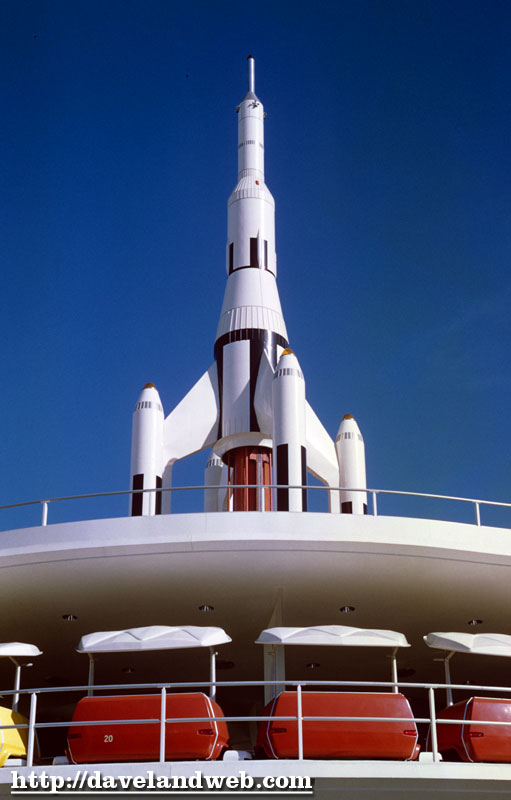 From the same batch is this interior view of Adventures Thru Inner Space, one of my favorite cheesy extinct attractions.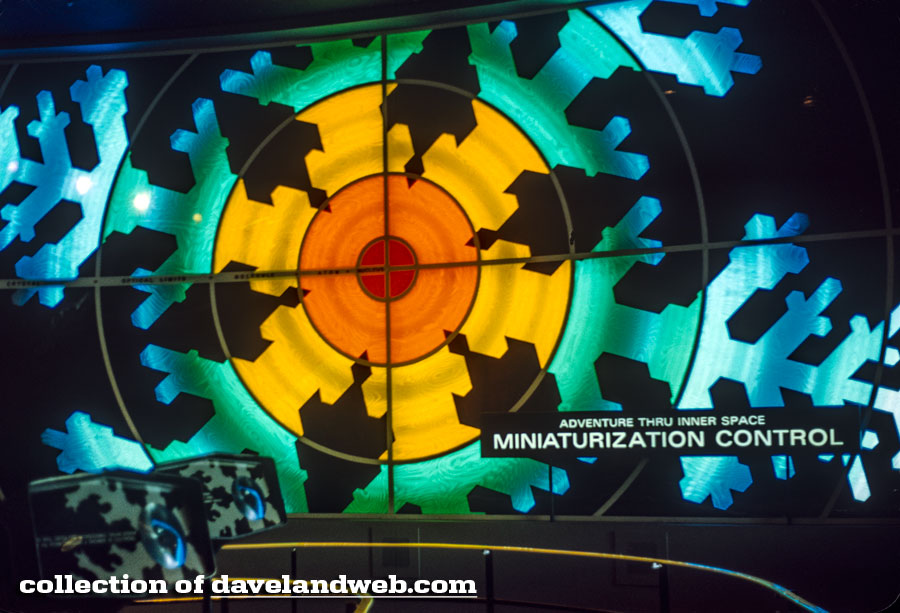 Leaving the future and going back to the old Tomorrowland, here is one from October 1965 (even if it wasn't dated, I'd know by the hair that it couldn't be the new Tomorrowland):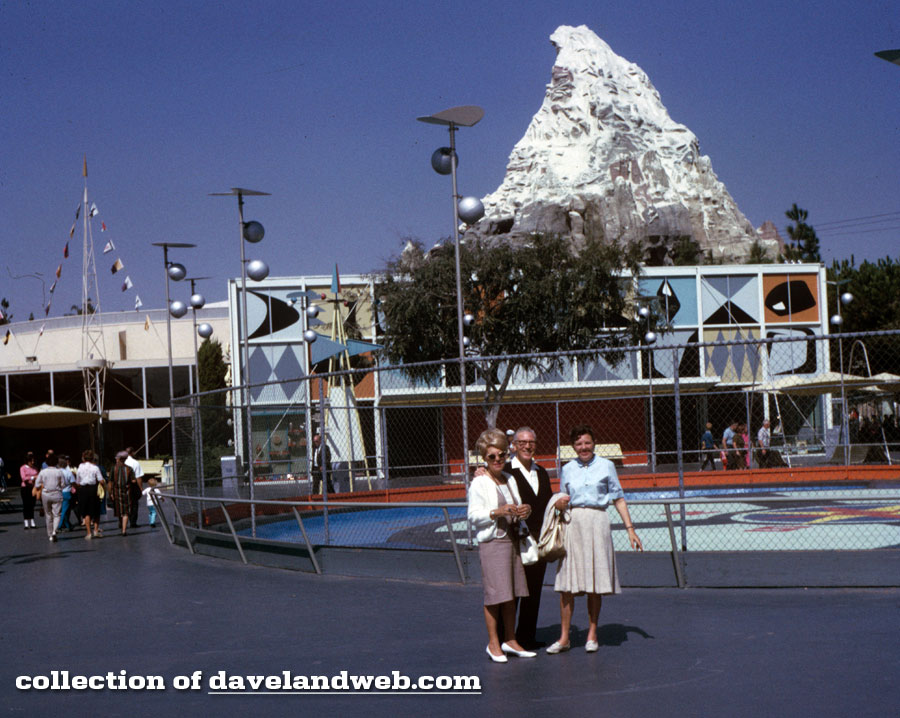 Check out more Tomorrowland photos on my regular
website
.