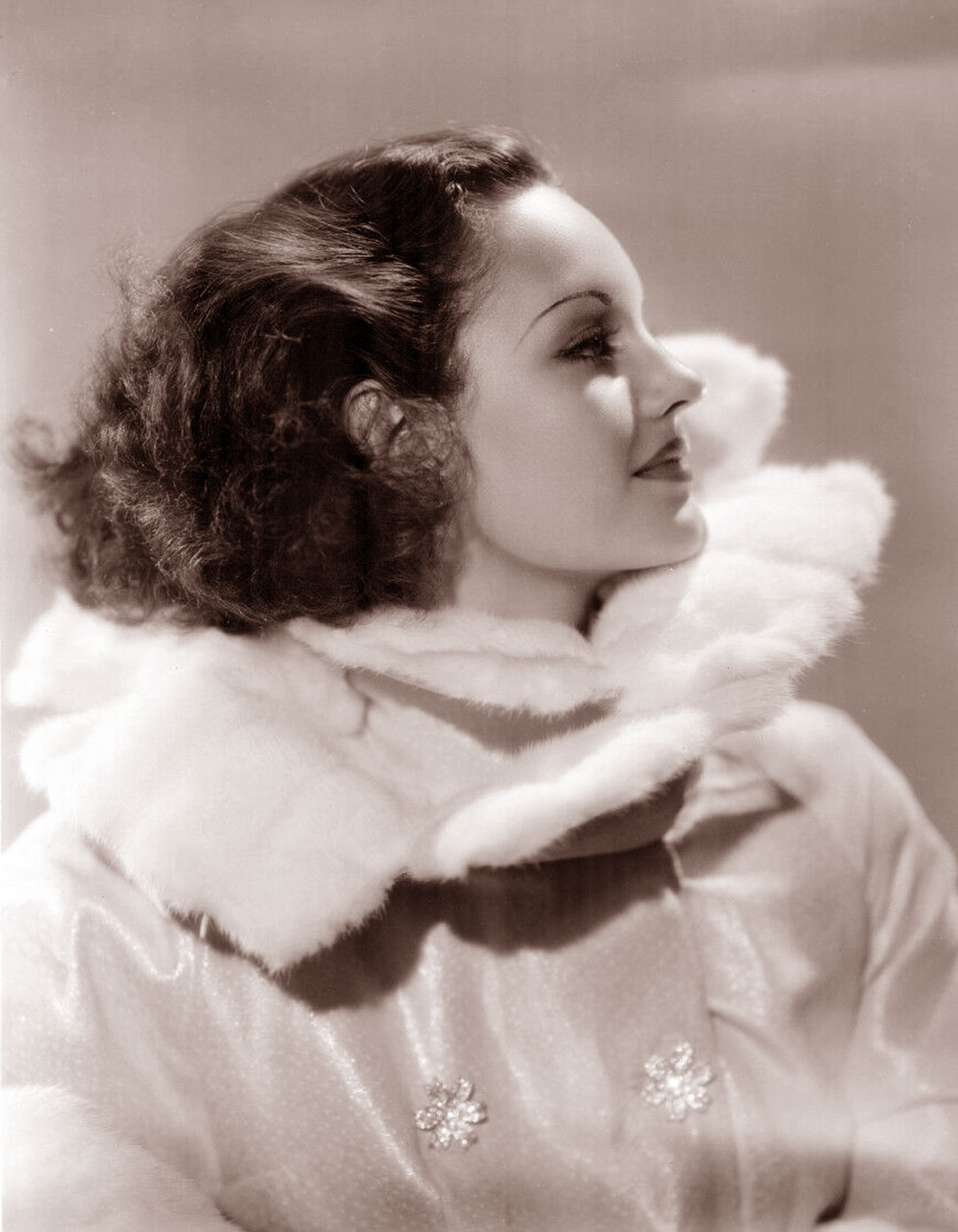 Today's Temple Tuesday features actress and singer Rochelle Hudson, who played Shirley's sister Mary in "Curly Top." She also co-starred with the late-great W.C. Fields.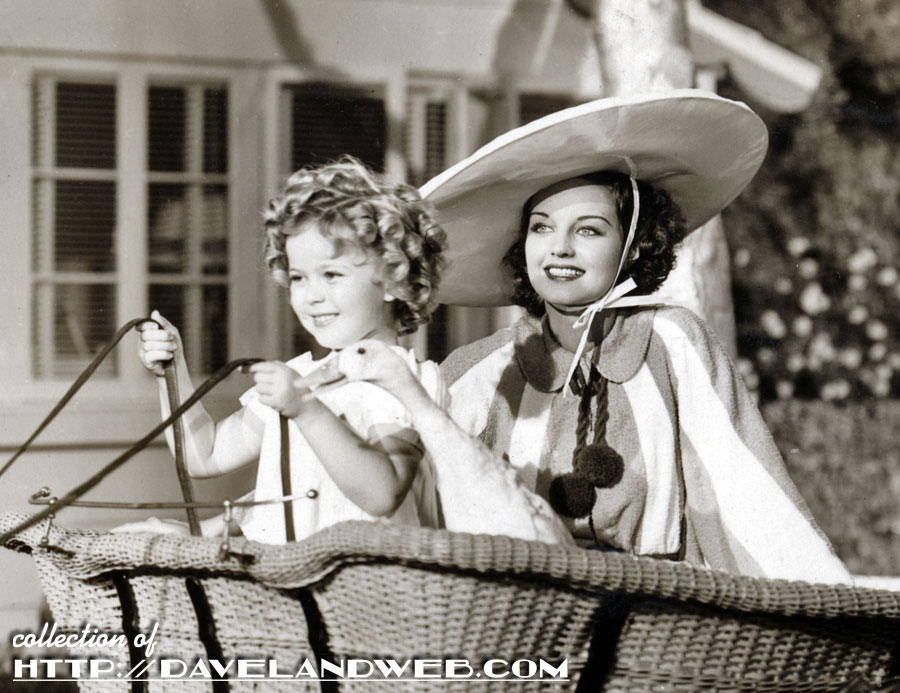 Rochelle Hudson was born in Oklahoma in 1916. In the late 1920's, her father moved the family to Los Angeles for work reasons. At the age of 13, her mother arranged a screen test for her. Within a few years she had minor parts, with her first credited appearance being the 1931 pre-code Technicolor comedy-drama "Fanny Foley Herself." The film is thought to be lost. Before playing Shirley's sister, Hudson appeared with Mae West in "She Done Him Wrong" (1933). She played Sally Glynn, the fallen ingenue to whom Mae West gives memorable advice:
Sally (Rochelle Hudson): Who'd want me after what I've done?
Lady Lou (Mae West): Listen, when women go wrong, men go right after them.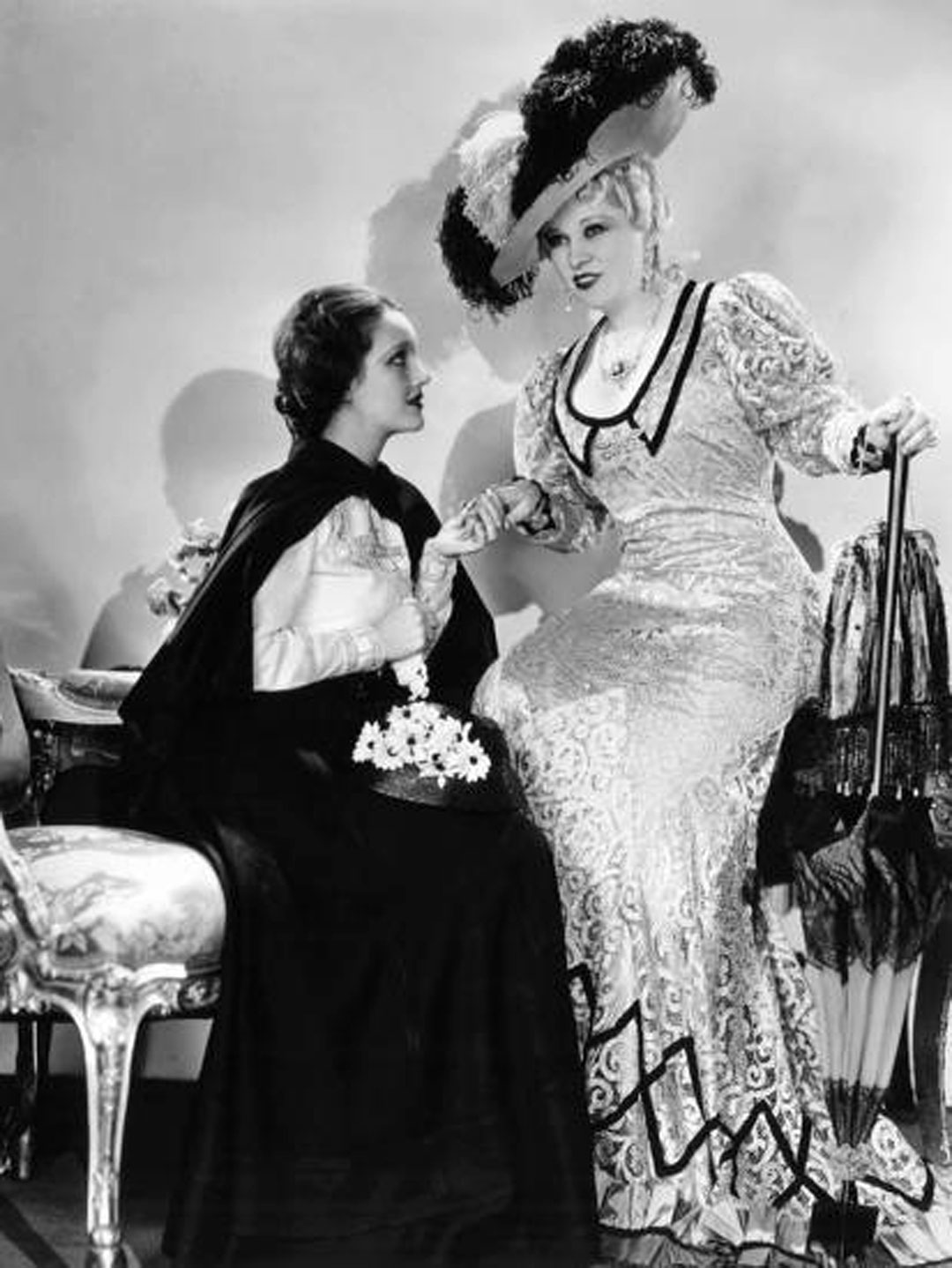 In "Imitation of Life" (1934), she played Jessie, the daughter of Claudette Colbert; and in 1934, she appeared with Will Rogers (also from Oklahoma) in the John Ford directed "Judge Priest."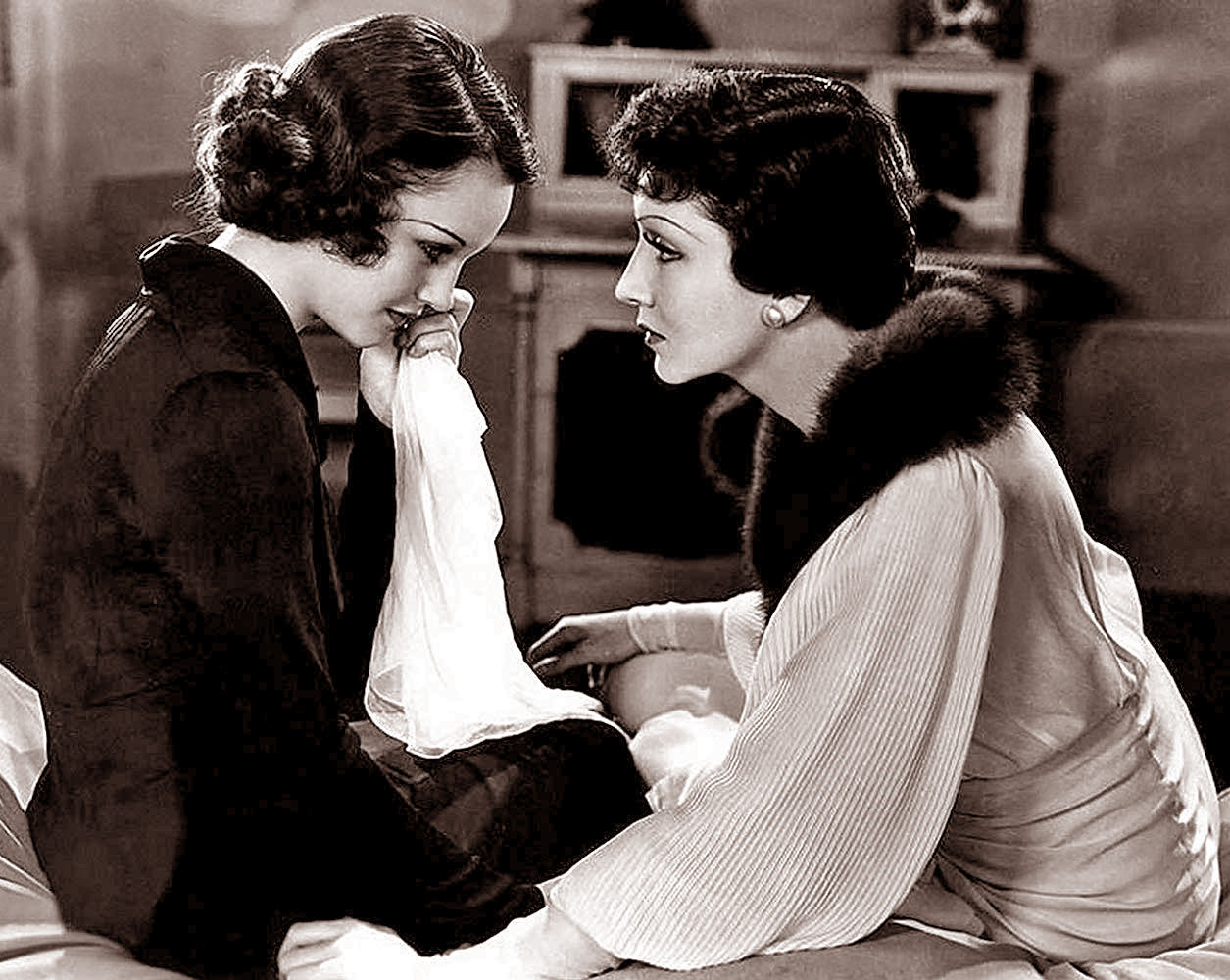 "Curly Top" was the first film that displayed Hudson's singing talents. I'll always remember film historian Jeanine Basinger's description of Hudson singing "The Simple Things in Life" as a "dead-ringer for Snow White." I've never looked at that scene the same way since. According to The Hollywood Reporter, the set of John Boles' bachelor apartment was inspired by a liquor ad in Esquire. Daily Variety noted that an eight-room cottage was built on the sound stage for the film, and that after production, the studio turned down an offer by director Irving Cummings to buy it for $25,000 and instead moved it to the lot to be used as a play room, dressing room, and school room for Shirley Temple. But back to Rochelle...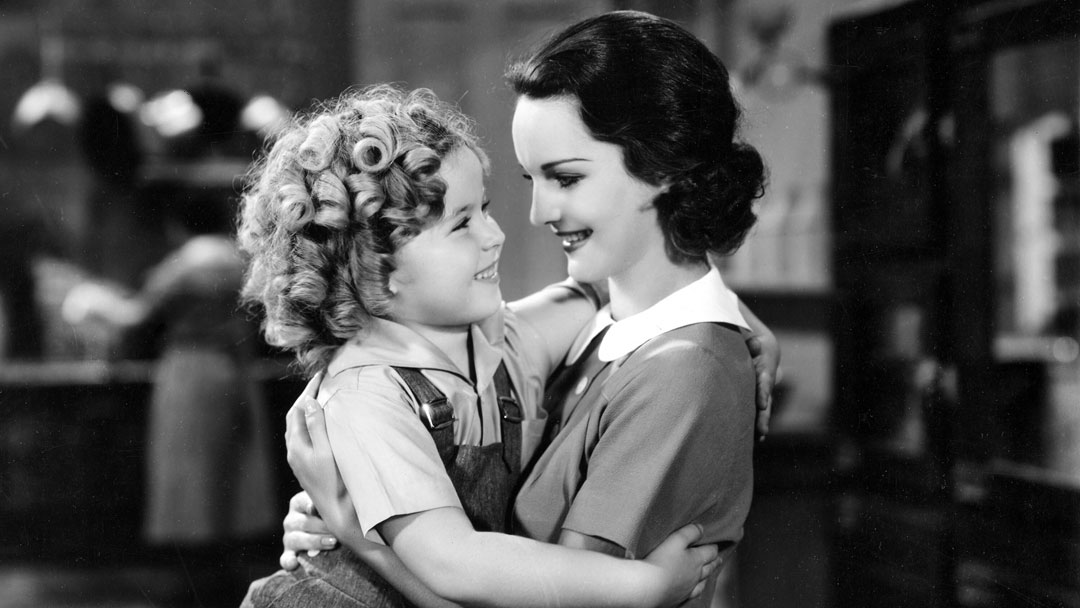 A year later, she played the daughter of carnival barker W.C. Fields in "Poppy."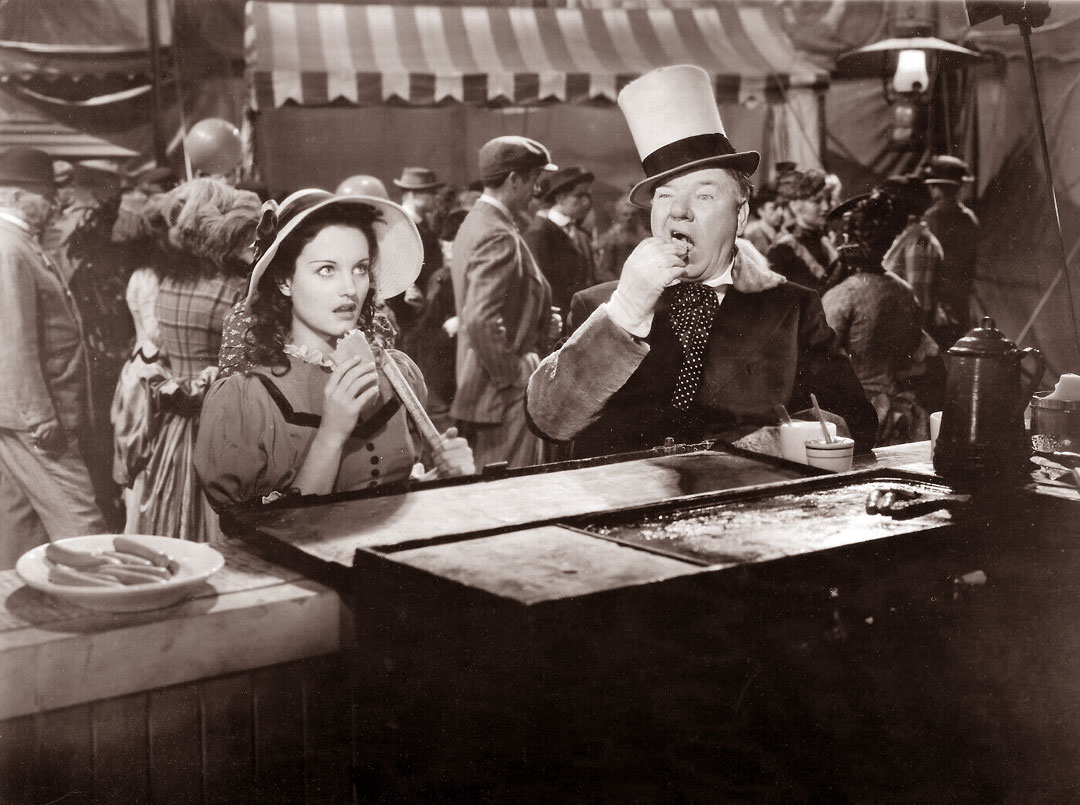 On screen, you couldn't help but notice her expressive eyes and star quality. A beautiful young lady, she lit up the screen, which was no easy feat when her costar was W.C. Fields. She sang the song "A Rendezvous with a Dream," by Ralph Rainger and Leo Robin.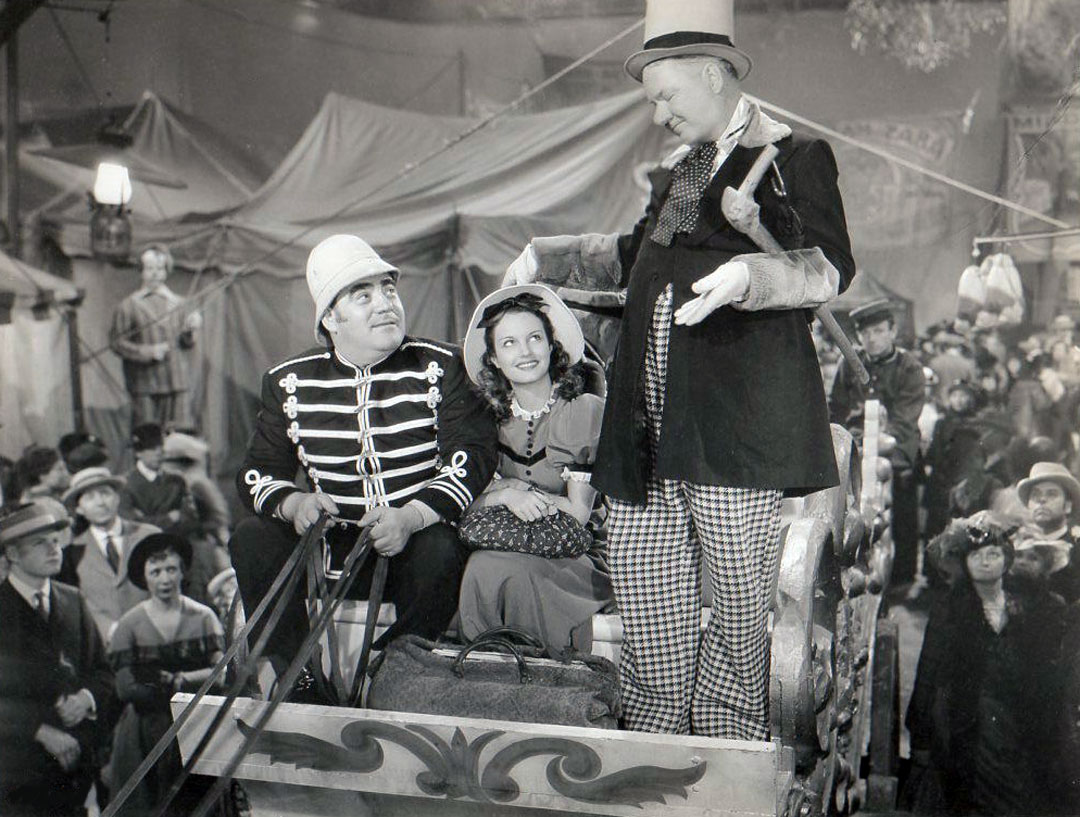 The movie was not a good experience for Fields. He broke a vertebra during the filming and was in such pain that he fainted after walking out of camera range after filming the final scene. His drinking also interfered with the production. Fields regularly drank from a flask, insisting that it was only pineapple juice. One day, the stagehands replaced the vodka in the flask with real pineapple juice. When Fields tasted it, he spit it out and shouted, "Who put pineapple juice in my pineapple juice?!"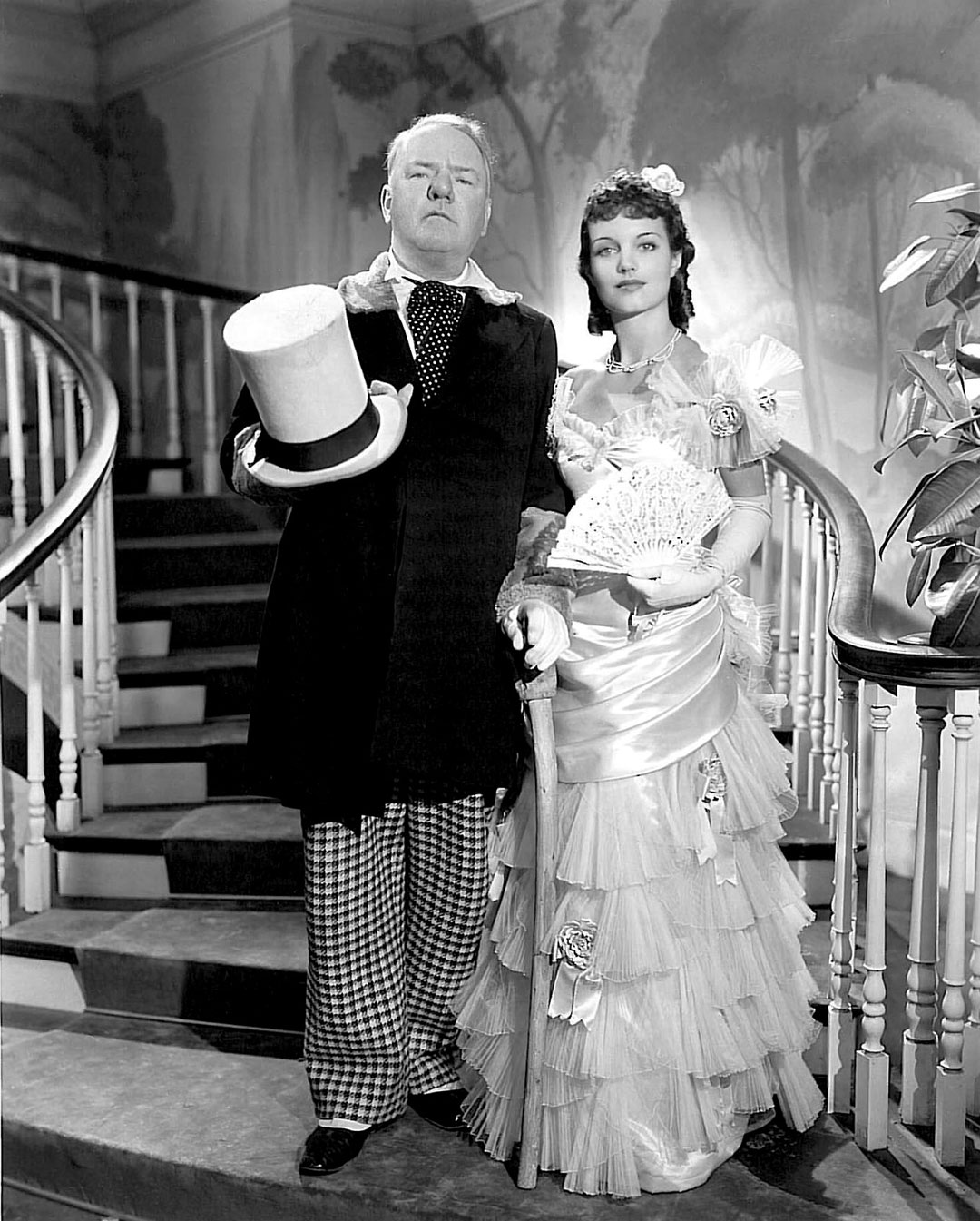 The film is still enjoyable to watch today, although a tad bit dated.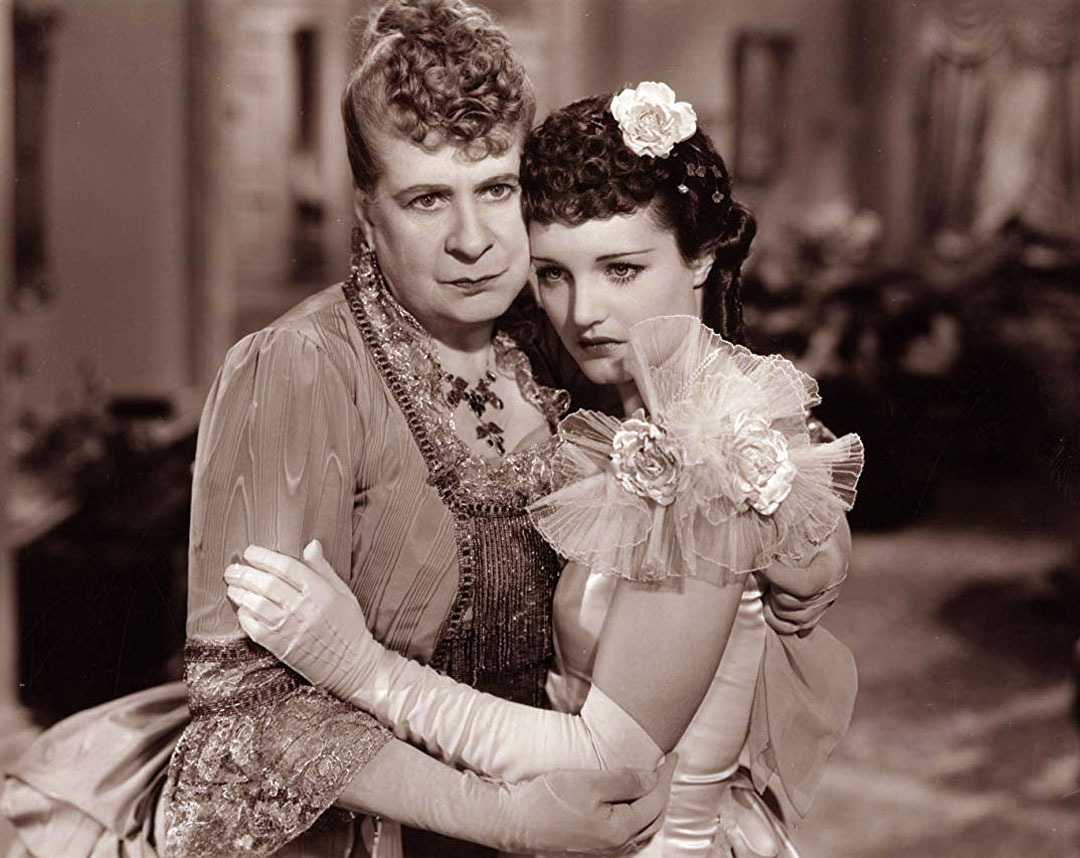 But back to Rochelle…
She is also known for playing Natalie Wood's mother in the James Dean classic "Rebel Without a Cause" (1955).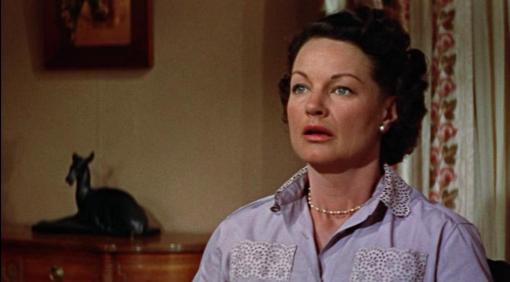 She left Hollywood after "Rebel" to run a 10,000 acre ranch in Arizona. She then moved back to Oklahoma and worked for a petroleum refinery. She returned to California in 1963 and restarted her career. Fans of the 1964 Joan Crawford horror-thriller flick "Stait-Jacket" may remember Hudson in her role of Joan's sister-in-law.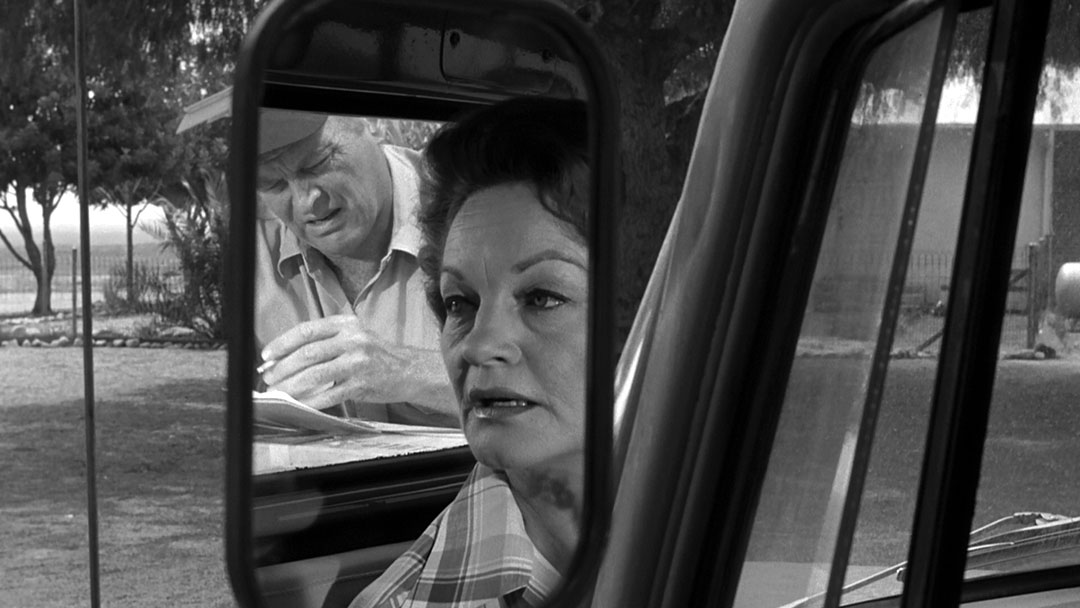 Three years later she left Hollywood for good, moving to Palm Desert to take up real estate. On the personal side of things, Hudson was married four times (even though her NY Times obit states three). Her first marriage was to Harold Thompson, in 1939. He was the head of the Storyline Department at Disney Studios. She assisted Thompson, who was doing espionage work in Mexico as a civilian during World War II. Supposedly, this is why her career waned off during this time, as she found herself busy with the espionage biz. Rochelle and Harold posed as a vacationing couple in various parts of Mexico to help detect any German or Japanese activity in these areas. One of their vacations uncovered a supply of high test aviation fuel hidden by German agents in Baja, California.
In 1972, Hudson was found dead in her home at the Palm Desert Country Club; one source says from a heart attack brought on by a liver ailment and the other said from pneumonia. From the New York Times:
Rochelle Hudson, Film Actress In 1930's and 40's, Dead at 57

PALM DESERT, Calif., Jan. 18 (UPI)—Rochelle Hudson, a movie actress of the thirties and early forties, was found dead late yesterday in her home at the Palm Desert Country Club.

An autopsy was scheduled to determine the cause of death. Her only survivor, Mrs. Mae Hudson, her mother, who also lives at the club, said there would be no funeral service.

Potential Tested Early

Miss Hudson, who was 57 years old, once told an interviewer how she broke into pictures:

"I got in pictures because my mother had a friend who had a friend who was a friend of the ex‐wife of somebody at one of the studios. Anyway, this friend knew the voice coach for the Fox Film Corporation, the people I work for now, and she had me tested. I was 13 then. It was several years later before I started acting."

Her first film, "Fanny Foley Herself," was made in 1930, with Edna May Oliver in her first starring role.

Miss Hudson, who made more than 75 films, appeared in support of Wallace Beery, Will Rogers, Fredric March, Patric Knowles, Jack Haley, Richard Dix and a number of others.

She left Hollywood in 1942 after making "Queen of Broadway" with Buster Crabbe but returned in 1955 to appear in "Rebel Without a Cause," starring James Dean and Natalie Wood.

Miss Hudson appeared for 39‐week run in a television series, "That's My Boy," starring Eddie Mayehoff.

In 1964 she made another comeback in Hollywood, appearing in "Straitjacket" with Joan Crawford.

Miss Hudson was married and divorced three times. Her first marriage was to Hal Thompson, a story editor at Walt Disney Studios. Her second was to Dick Hyland, a Los Angeles Times sports writer and former athlete at Stanford University. She and her third husband, Robert Mindell, were divorced last year. The decree became final on Jan. 8.

For the last three years she had been working in real estate with Walter Price, who discovered the body.
I'll leave you with this clip of Rochelle "Snow White" Hudson singing in "Curly Top":
See more Shirley Temple photos at my
main website.