Forty-three years, I was playing the title role in my junior high musical, "Oliver!" How I won the lead is still beyond my comprehension, but I sure was grateful and it was such a memorable experience. So memorable that I'm blogging about it today!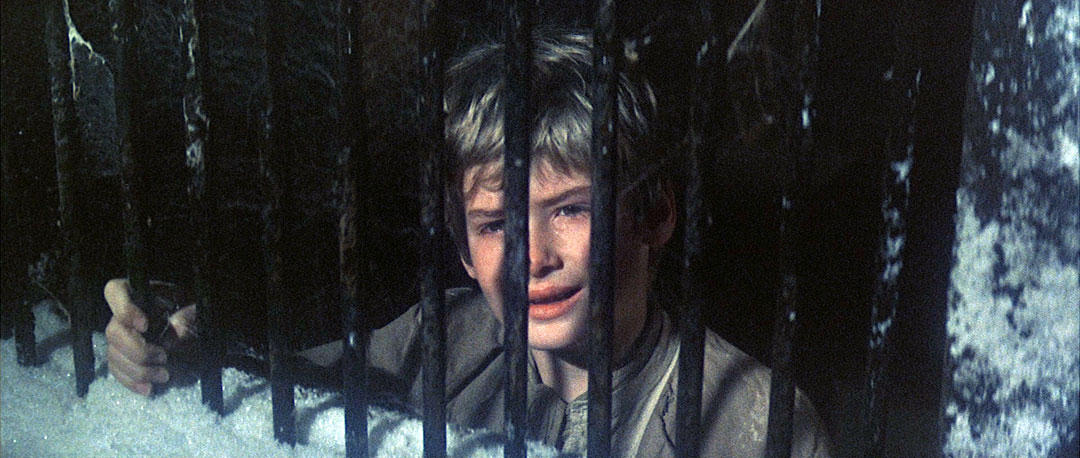 I had seen (and worshipped) the 1968 film version, starring Mark Lester and Jack Wild. Jack Wild?!? From H.R. Pufnstuf? That's right! What more did I need to like the movie?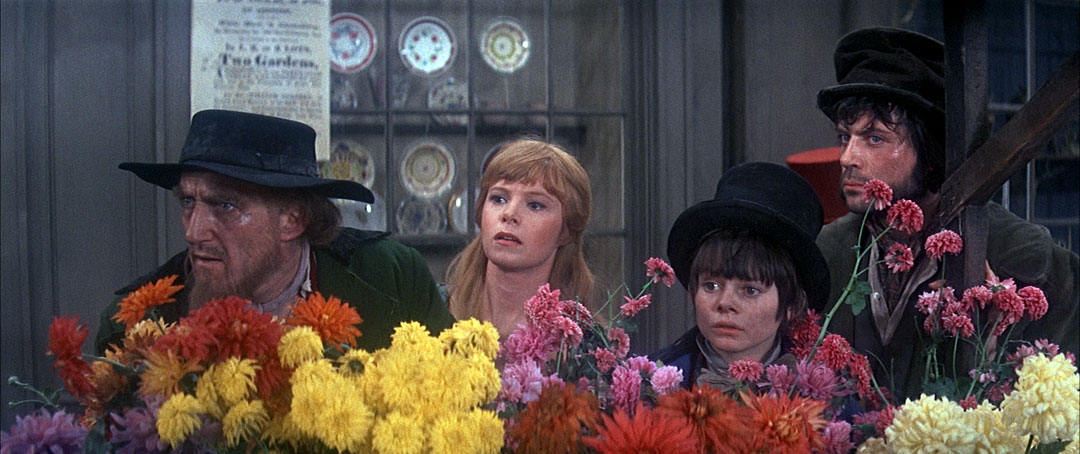 I also loved the Lionel Bart score. So much in fact that I played my vinyl album to death. I knew every word to each song by heart, which probably didn't hurt my chances in capturing the part.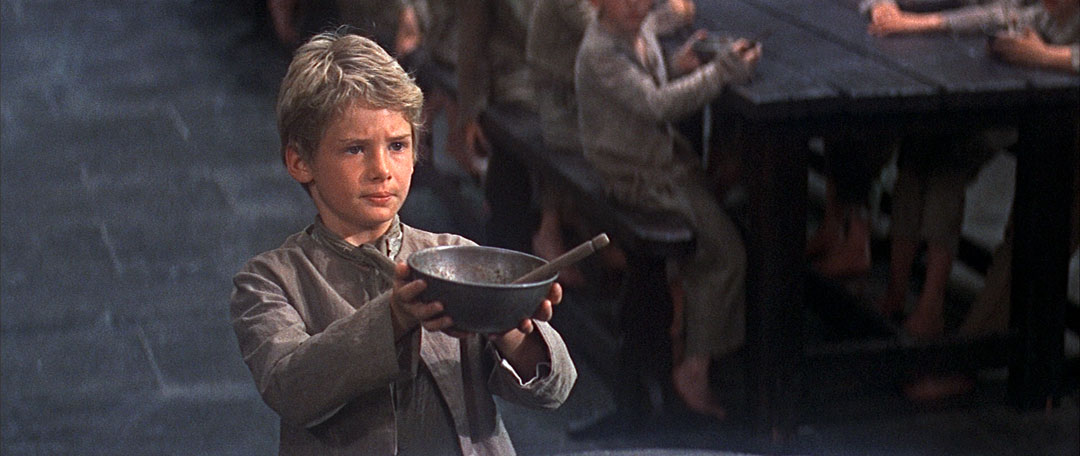 Here's my take on "Food, Glorious Food." Don't ask me why they let me use an orange plastic bowl for this scene. What was our prop department thinking?!? (note: both the bowl and the wooden spoon were from my mother's kitchen)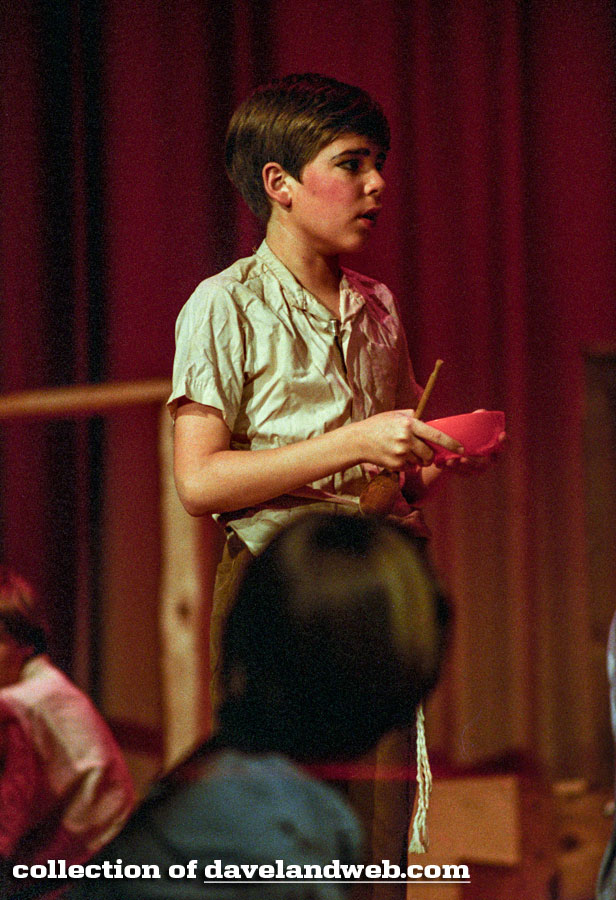 All of the students in the play had the assignment of bringing in old used clothing to be made into rags for the orphanage scenes. I asked my mother last minute and she was extremely annoyed. She donated a pair of pants that my older brother had made in Home Economics. A few weeks later, they were back in my possession. The prop department liked them so much that they decided to let me wear them when I was adopted by my rich grandfather. This is what 19th century wealth looks like?!? For the musical number "Who Will Buy?", the scene begins in my room first thing in the morning. Wearing a nightgown, I was to change on stage (discreetly of course) into my "swell" clothes. To this day I remember the embarrassment of not being able to get that damn zipper to work. Finally, just before the orchestra queued me for my first note, I was able to get that stupid thing to work. Moral of the story: don't let your brother make your clothes. These are the pants and the scene I just described: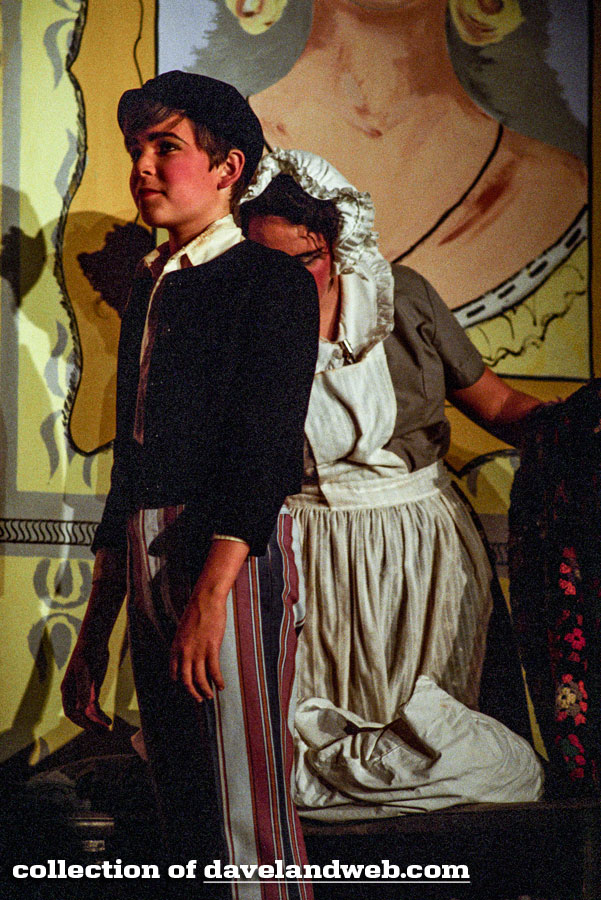 My dad captured almost every moment, including me getting makeup on backstage. At the time, I was mortified. Today, I am grateful. There's that orange bowl again. Nobody was going to pry that out of my hands!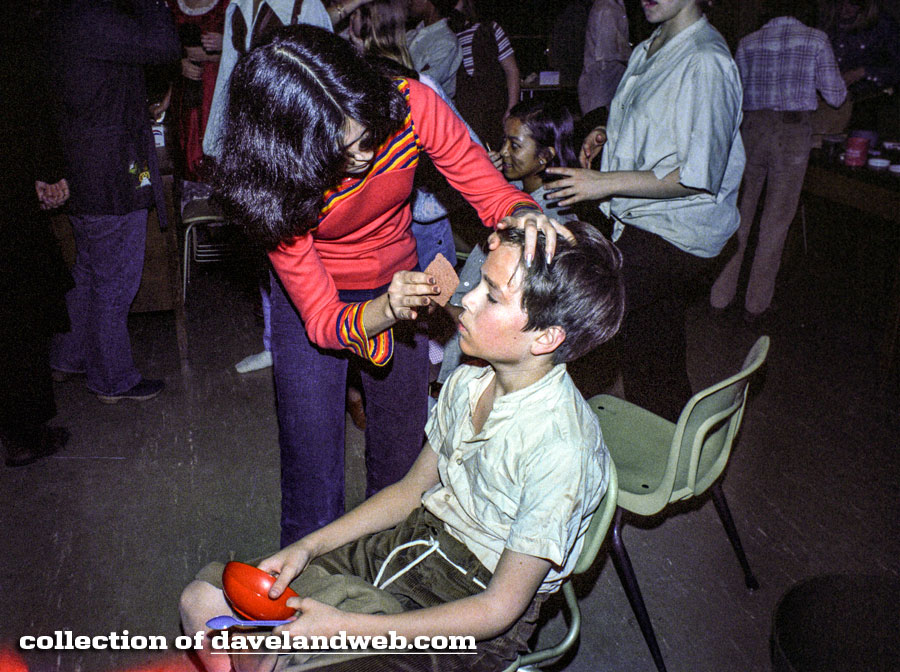 I remember the play being videotaped. If only I knew where that was; sure would be great to see it again. Anyone from Tredyffrin-Easttown Junior High know where that old tape might be?
See more photos at my
main website.
Follow my Daveland updates on
Twitter
and view my most recent photos on
Instagram
.