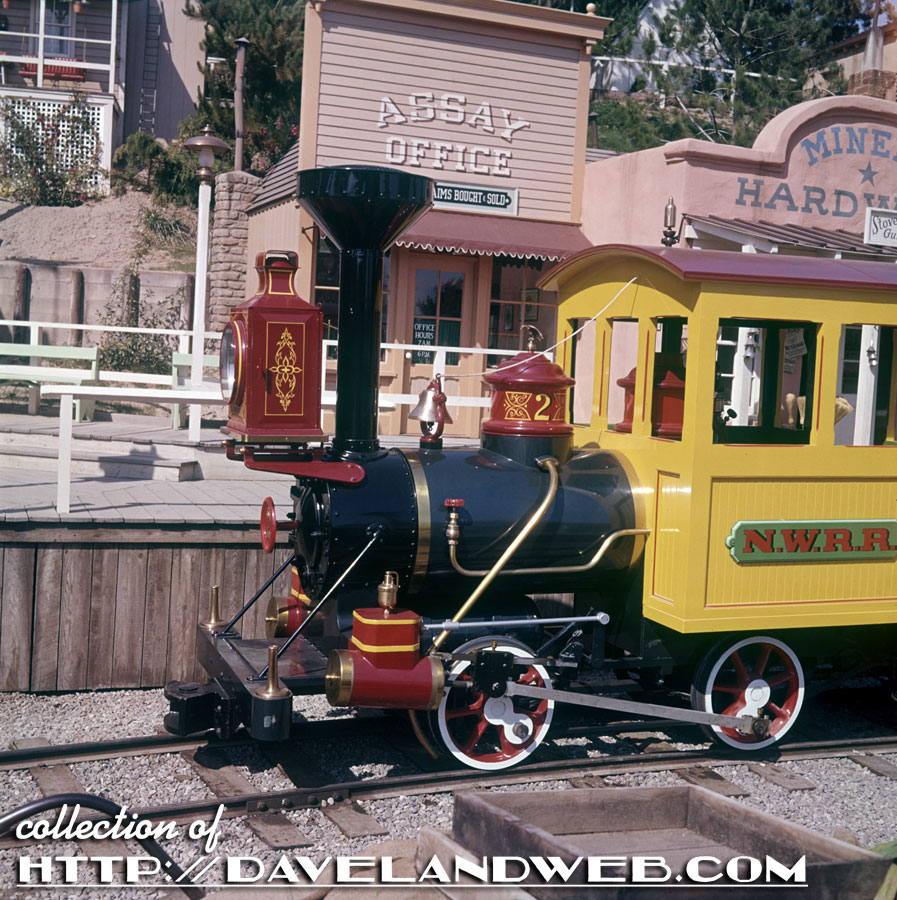 All aboard the Disneyland Nature's Wonderland Railroad, circa 1966. This juicy vintage color shot shows the train pulling into Rainbow Ridge...or perhaps about to leave Rainbow Ridge. You pick.
An October 1967 view of the train crossing a trestle.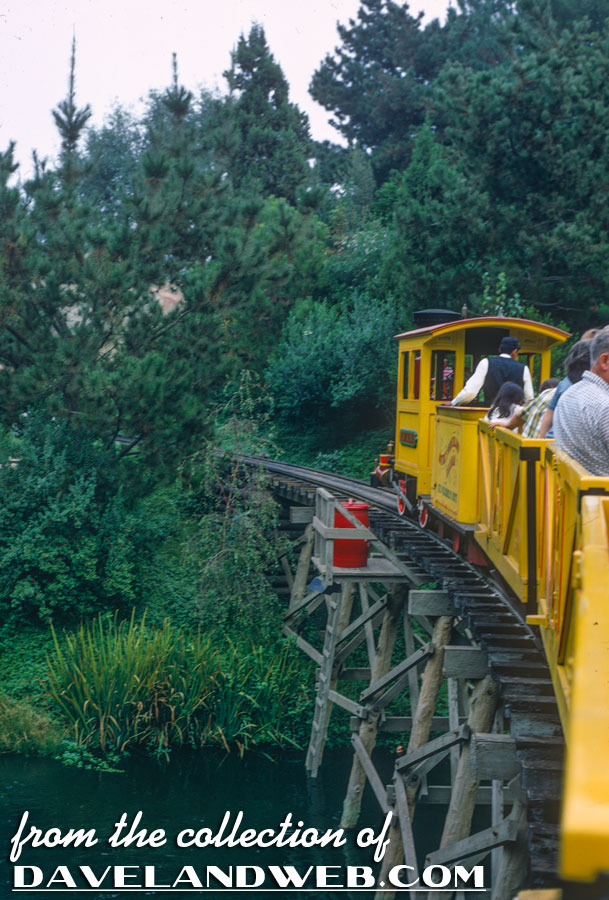 An April 1962 view of the train circling around Cascade Peak.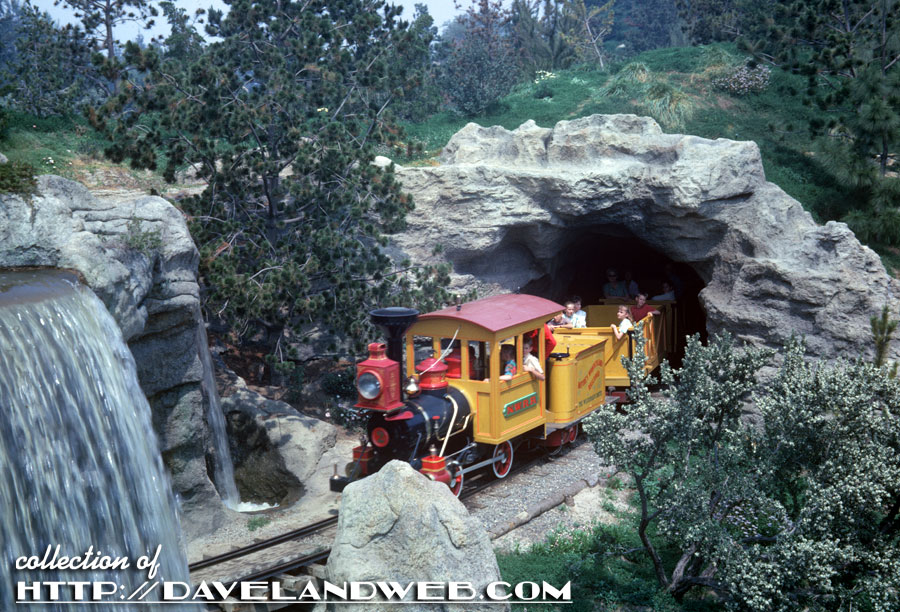 More Nature's Wonderland at my
main website.