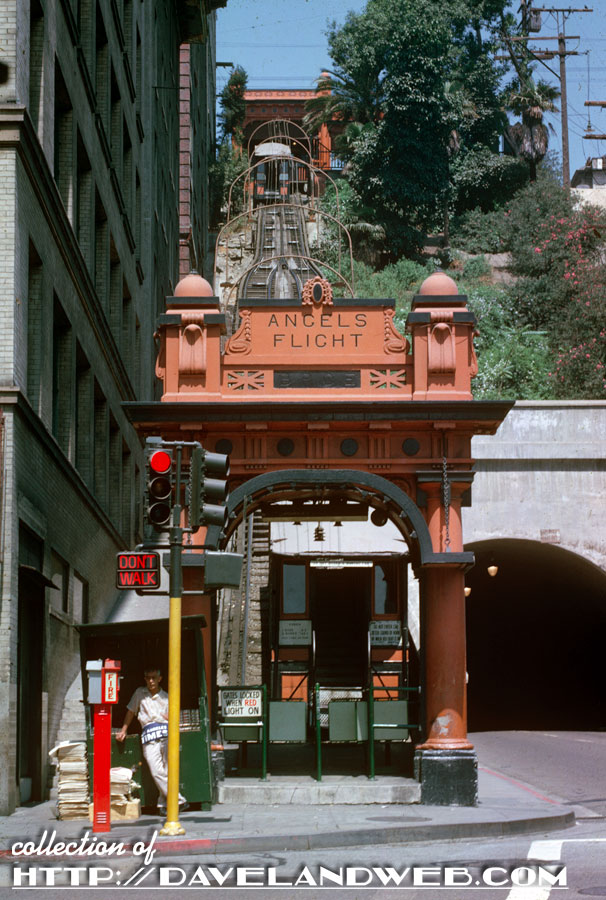 Some things just never seem to get a break, and Angels Flight Railway in Downtown Los Angeles is one of those. Operating from 1901-1969, it was dismantled when it closed, reopened a few blocks over in 1996, closed after a death in 2001, reopened in 2010, closed and reopened in 2011, and then ceased again in 2013 after a minor accident. Pending design and structural repairs, it has been a victim of graffiti and the ravages of time. Today's post shows a November 1962 shot of the little Railway with a huge fan following.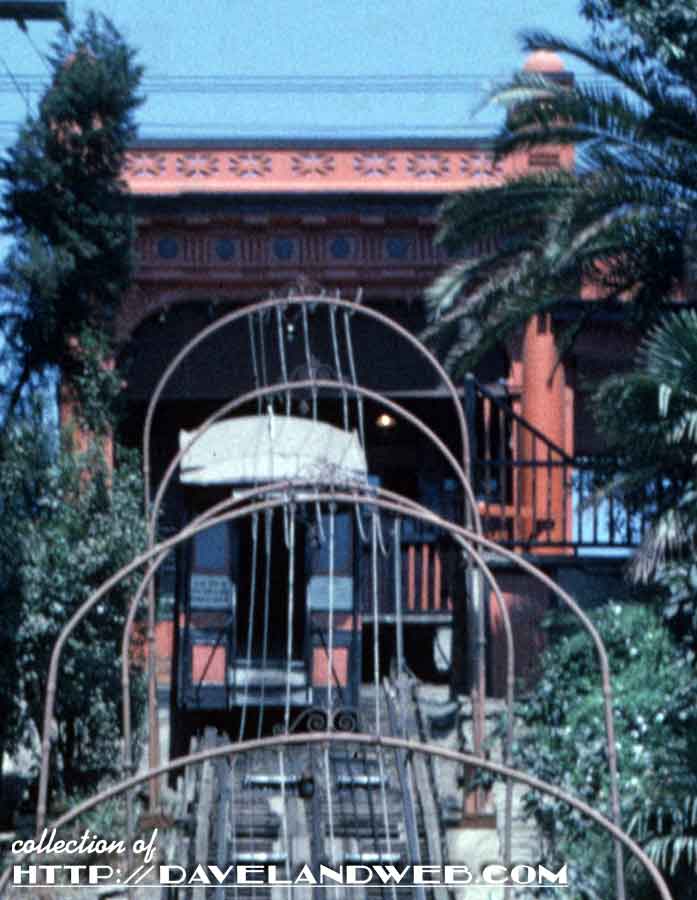 A closeup of the Los Angeles Times newsstand. This guy looks bored; if only the Kardashians were around to make the news exciting.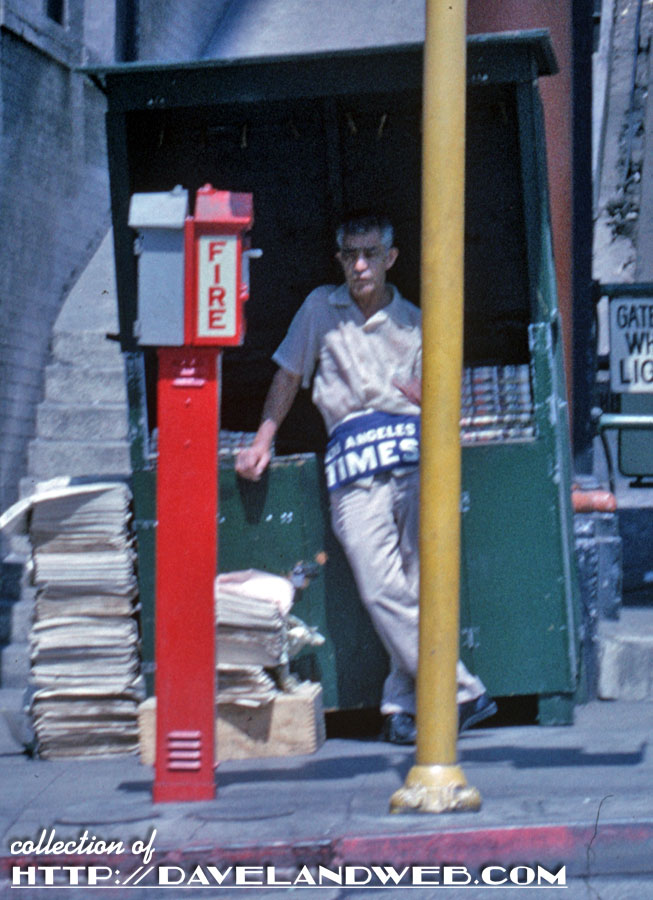 For more vintage and (semi) current photos of Angels Flight go to my
main website.