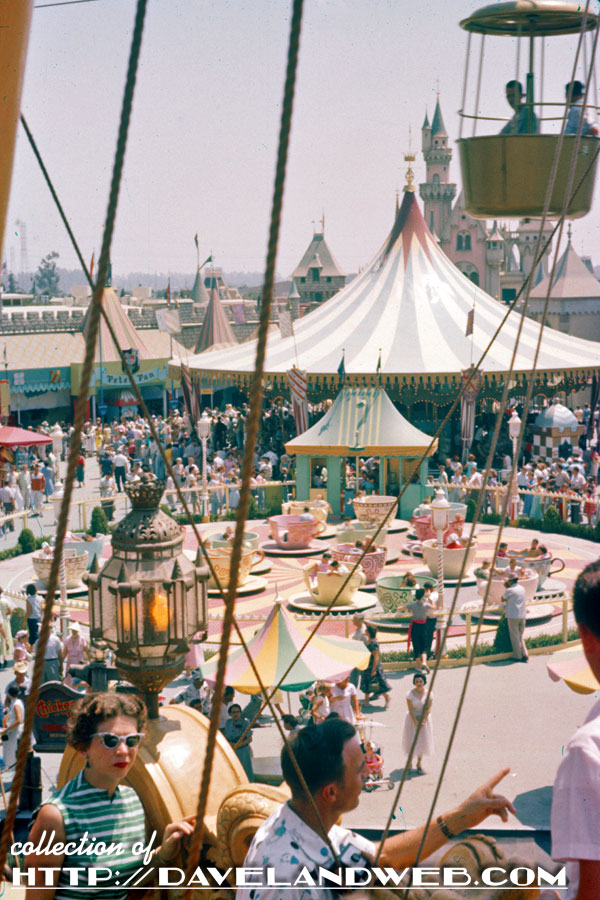 Today I realized I have a backlog of COTS images that I have not posted yet - yikes! Here we go, beginning with an undated gem showing this gorgeous handcrafted lamp. Guessing this one is from 1956 based on another one in the same batch.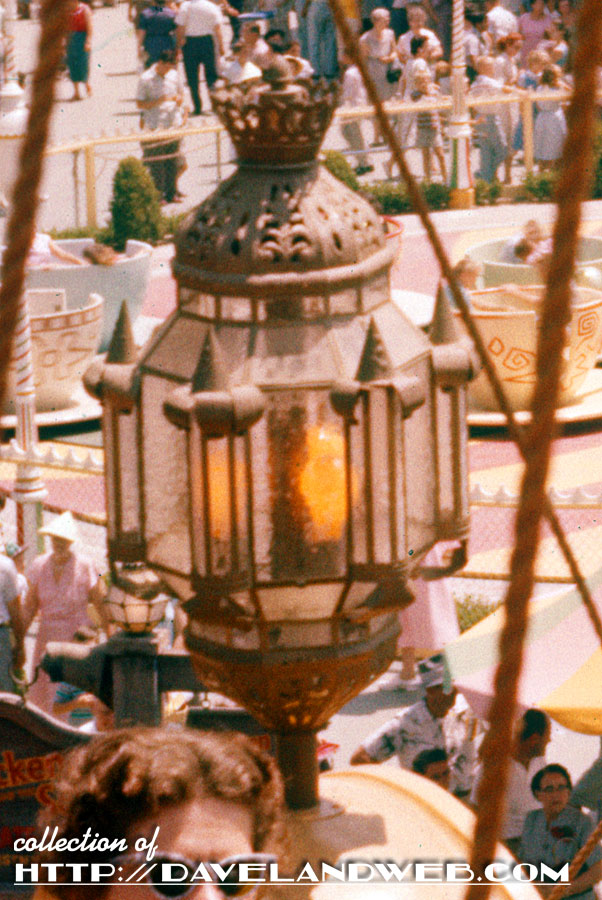 This 1956 shot shows the view from the other side of the ship. Casey is in operation and Storybookland looks like it's in its infancy.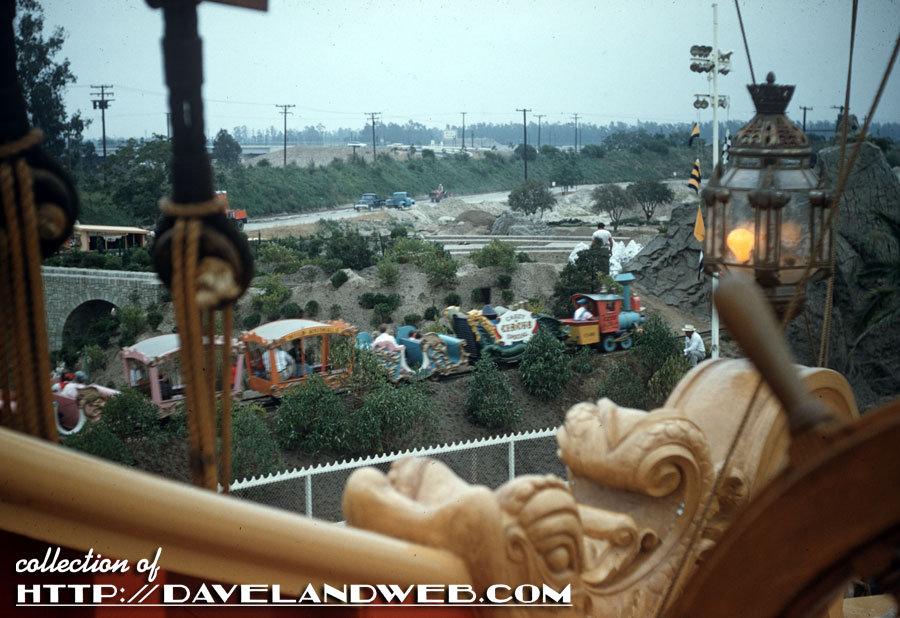 Still working on those mountains!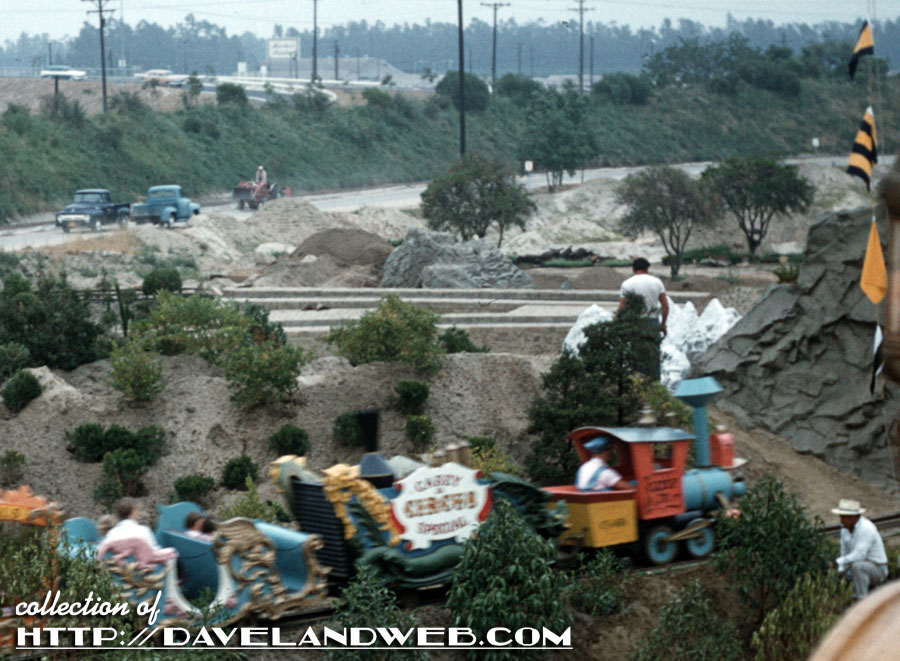 A shot from dry land, also from 1956.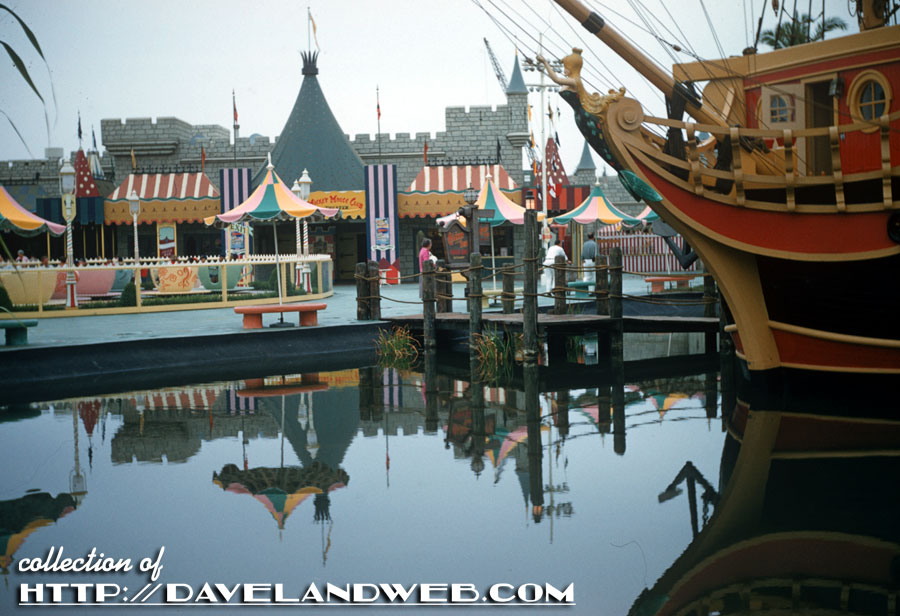 How about a close-up of the Mickey Mouse Club Theatre's Welch's Juice Bar?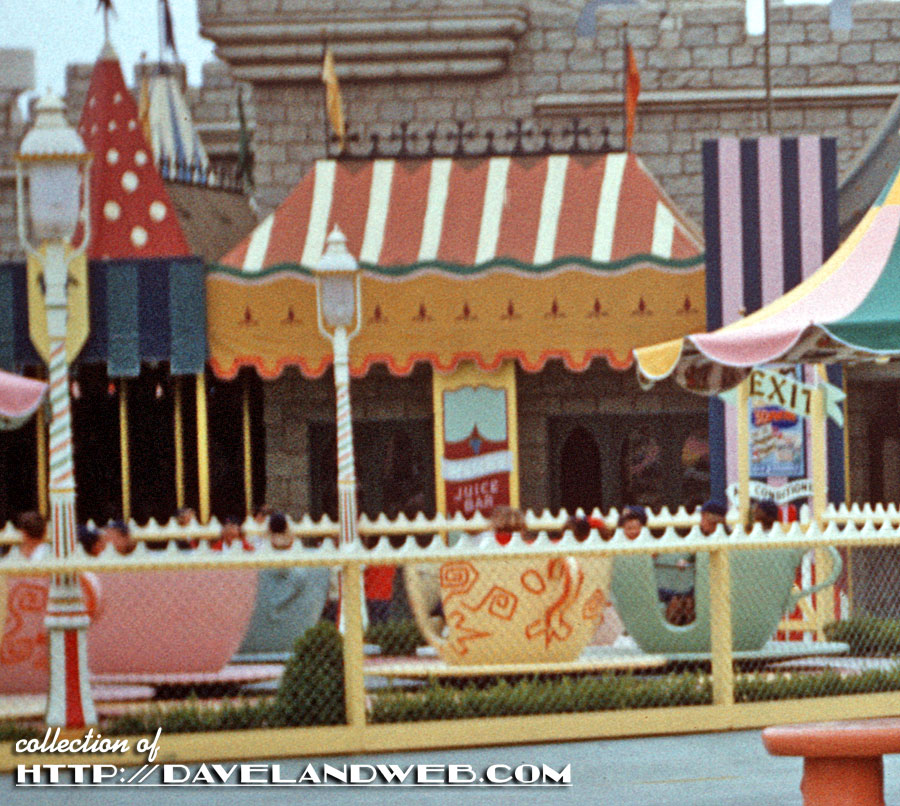 This undated 1950s shot...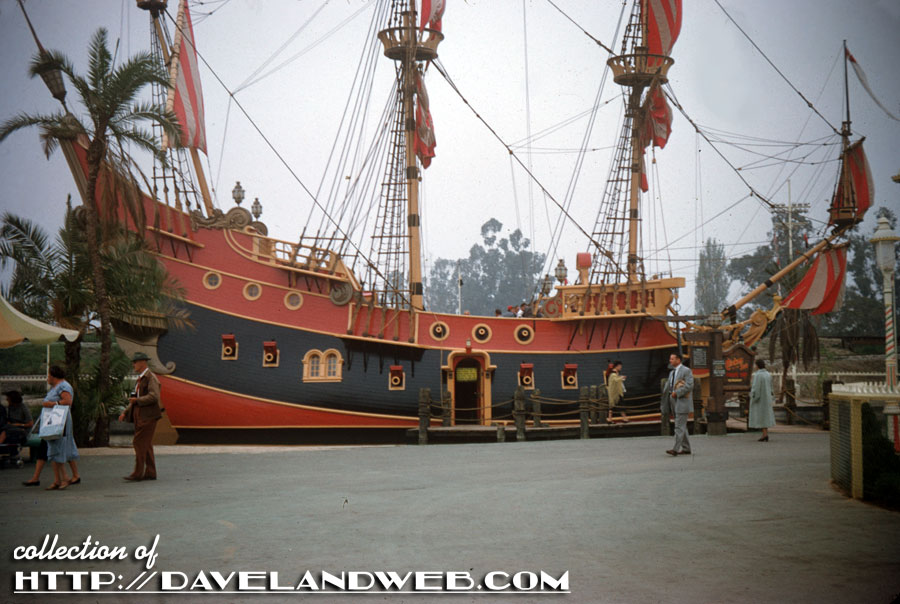 yields some fun closeups, beginning with a Disneyland shopping bag: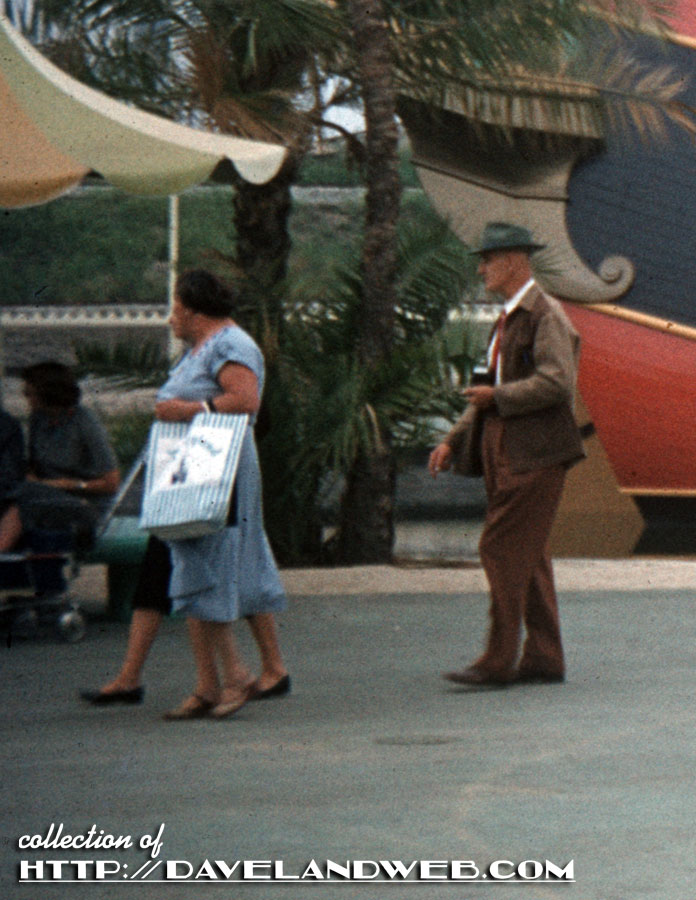 and handcrafted signage. Sigh.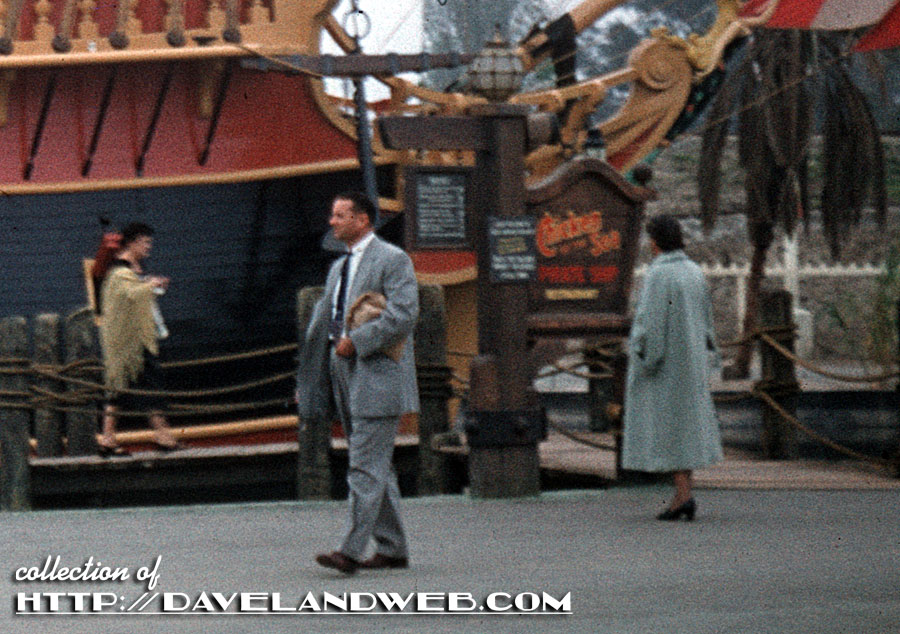 More vintage Disneyland Chicken of the Sea Pirate Ship shots at my
main website.
Follow my Daveland updates on
Twitter
and view my most recent photos on
Flickr
&
Instagram
.