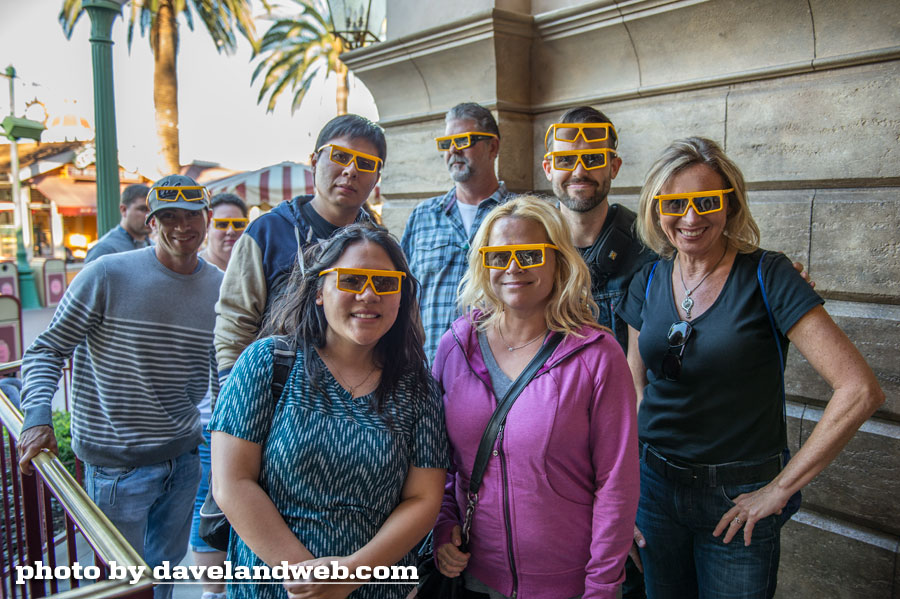 It's one of my favorite DCA attractions yet I haven't been on it for over three years. What can I say…long lines suck. The exception to the rule is when you have a fantabulous group of people to hang out with AND a VIP Tour Guide. We were all shooting at targets within milliseconds thanks to Maria.
Matt was having a problem with double vision. Can't understand why.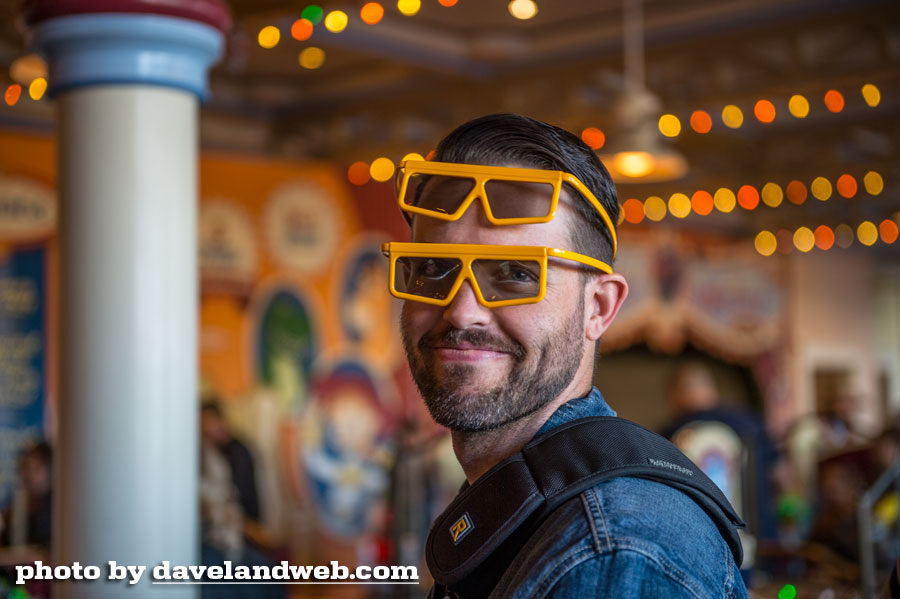 Another attraction where I don't mind if the vehicle has to stop unexpectedly. So many fun things to shoot with my camera.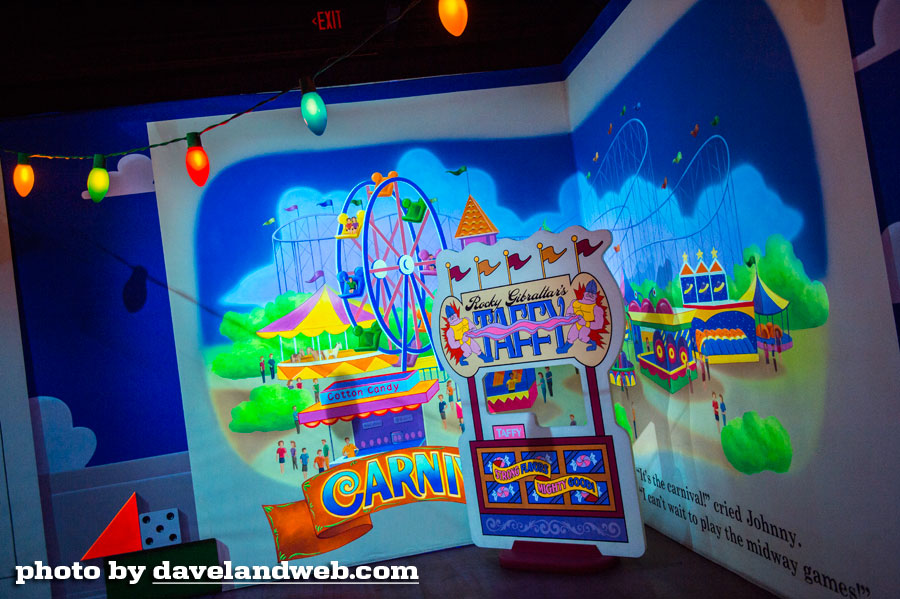 Look at the concentration!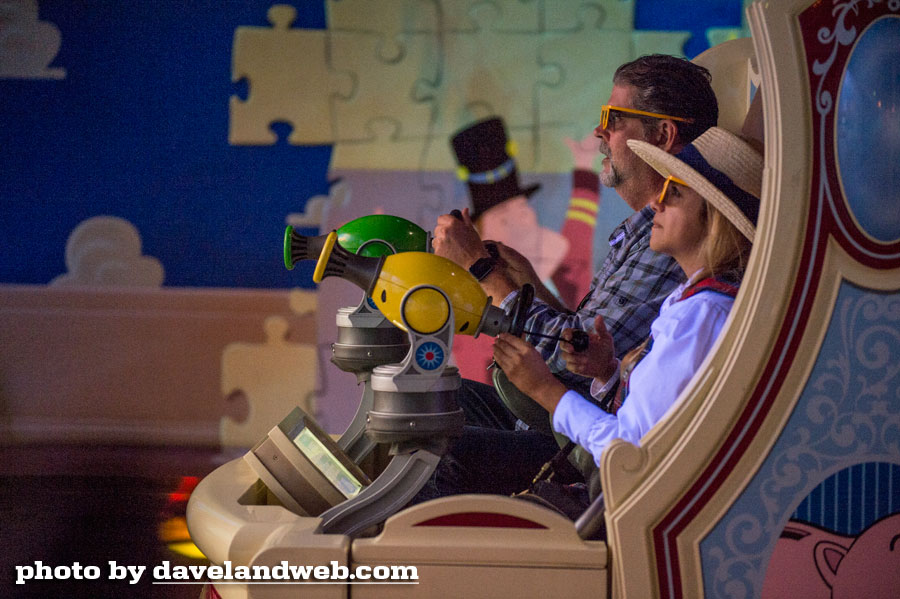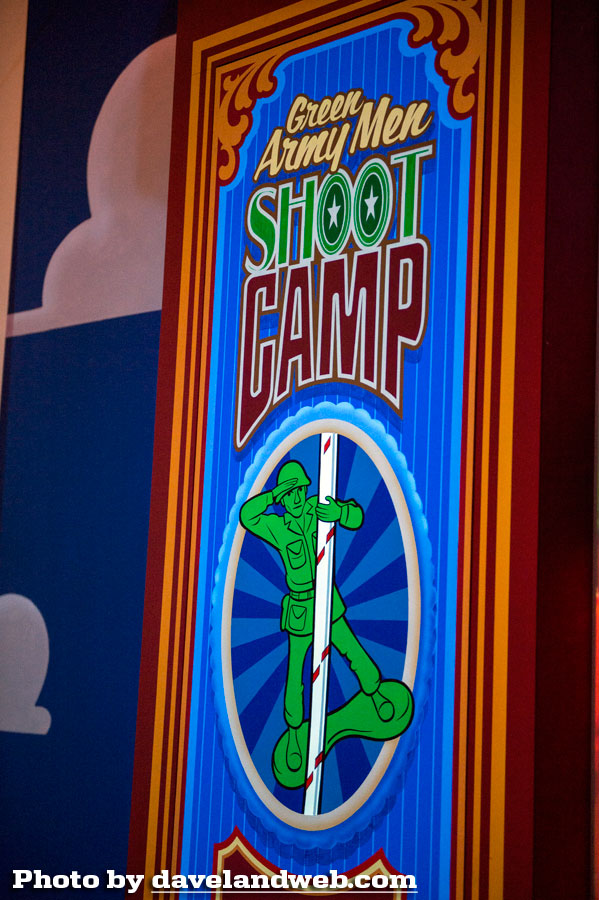 Here's what you see when you take off your glasses.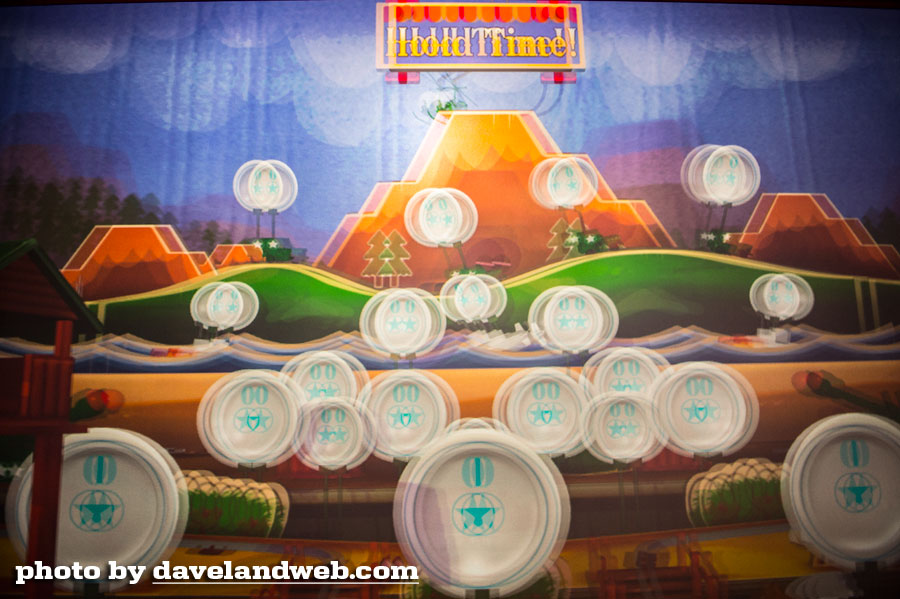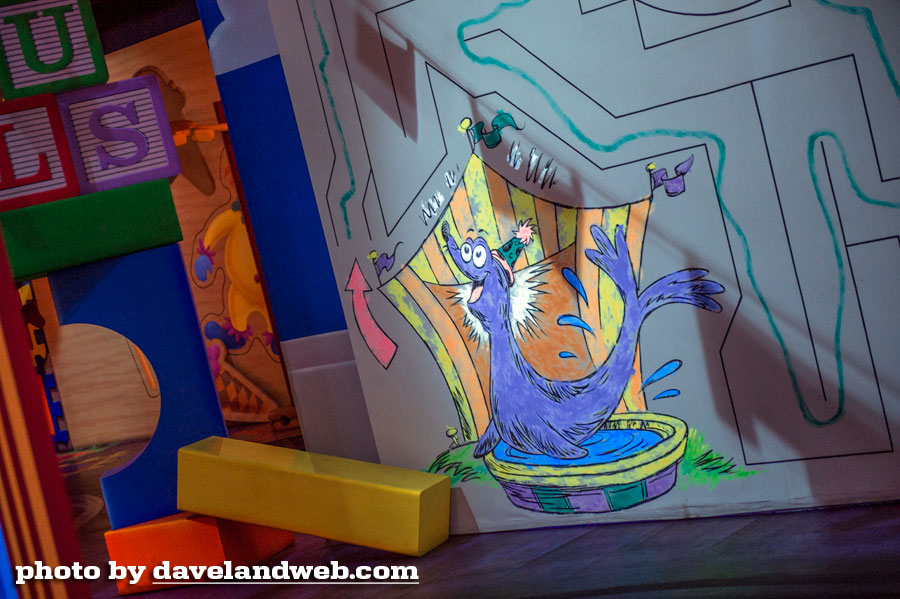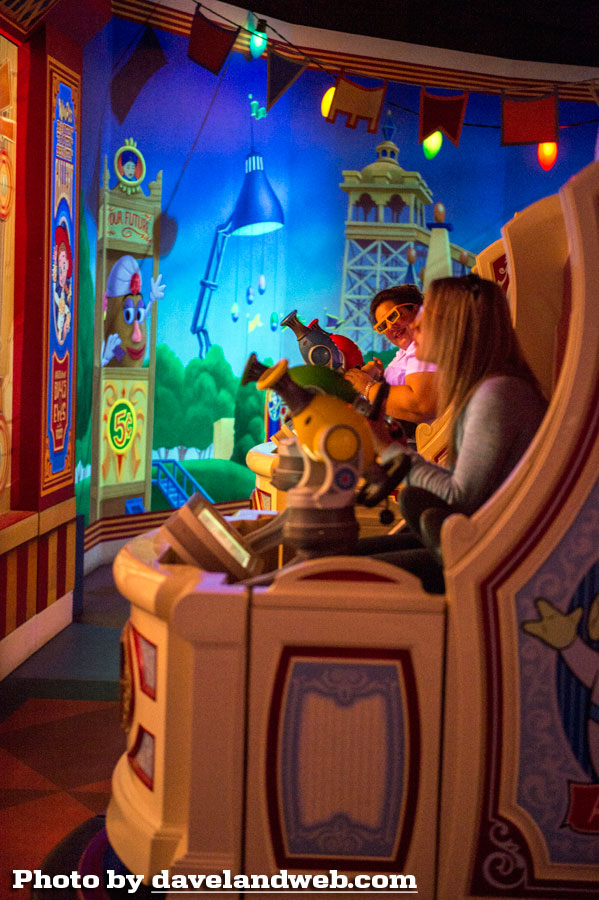 Although I beat Janet, my score was nothing to write home about.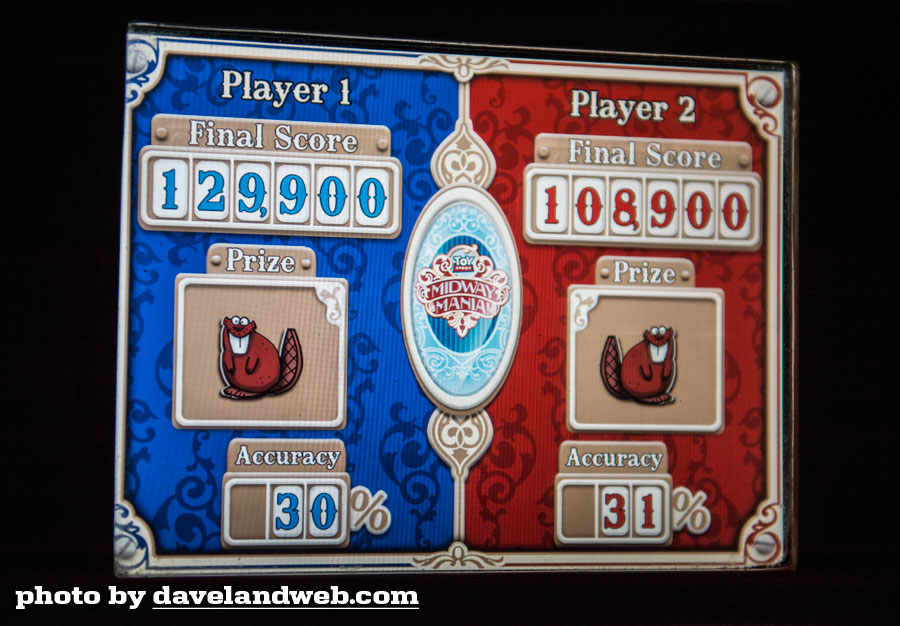 Or to even compare with the rest of the group who did way better than I did.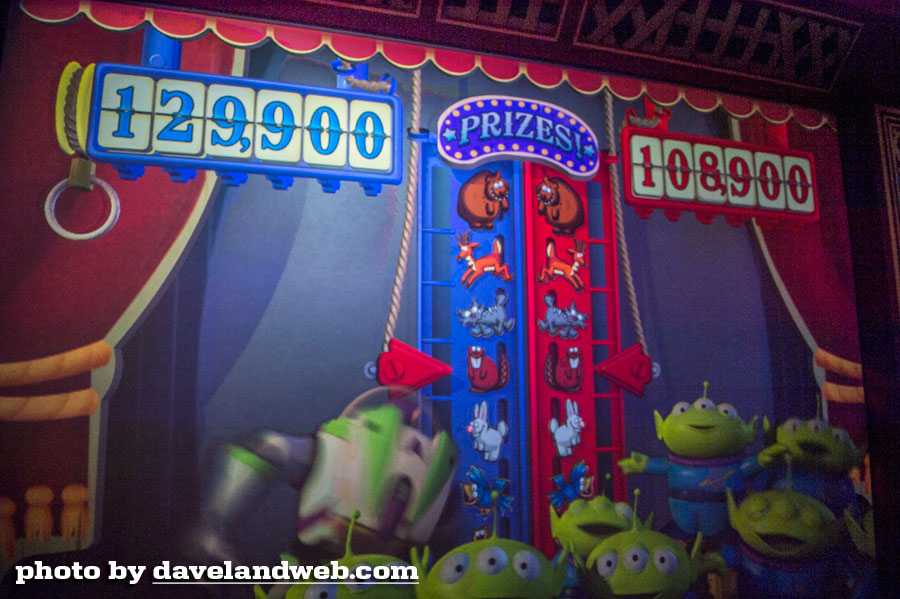 That's what happens when you take three years off; you get rusty.
More of the Toy Story gang at my
main website.