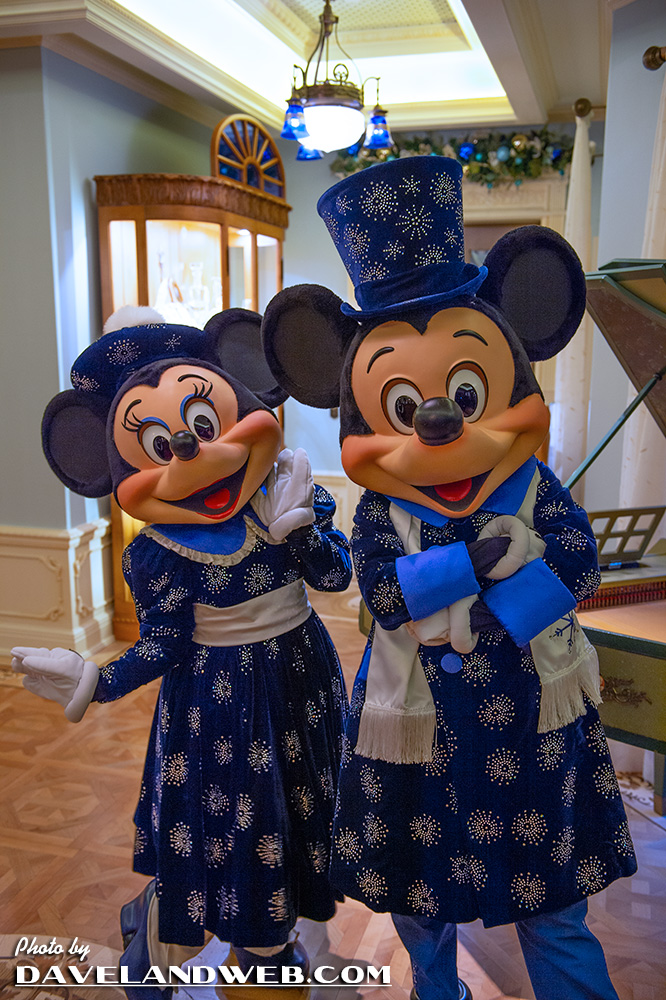 Now that we've enjoyed our beverages in the Jazz Lounge, it's time to mosey on over to Le (aka "the") Grand Salon Restaurant at Club 33. You just can't beat being greeted by these two. Are these pants too subtle for the season?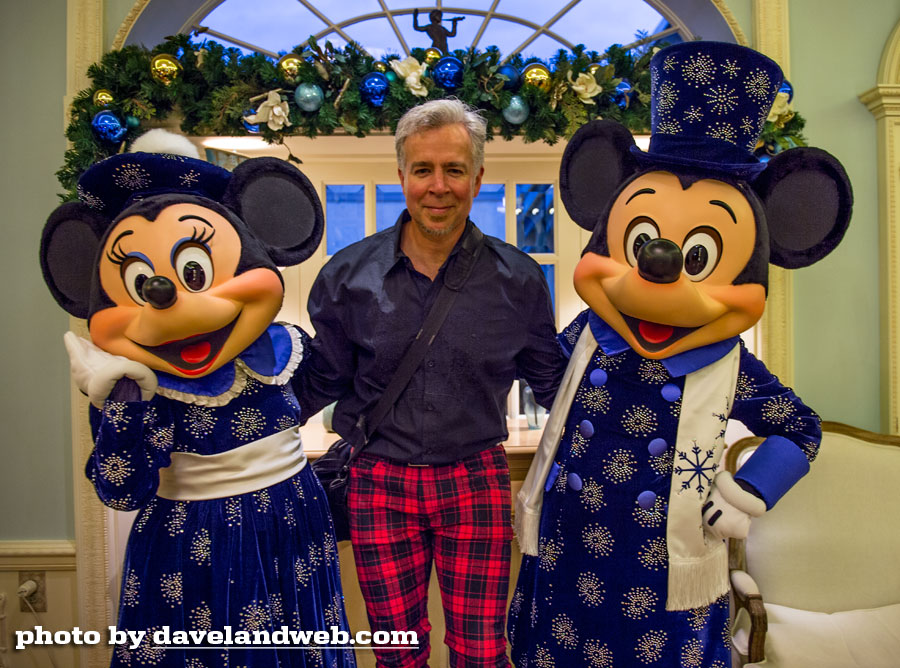 The vulture that once graced the Trophy Room is now out in the lobby: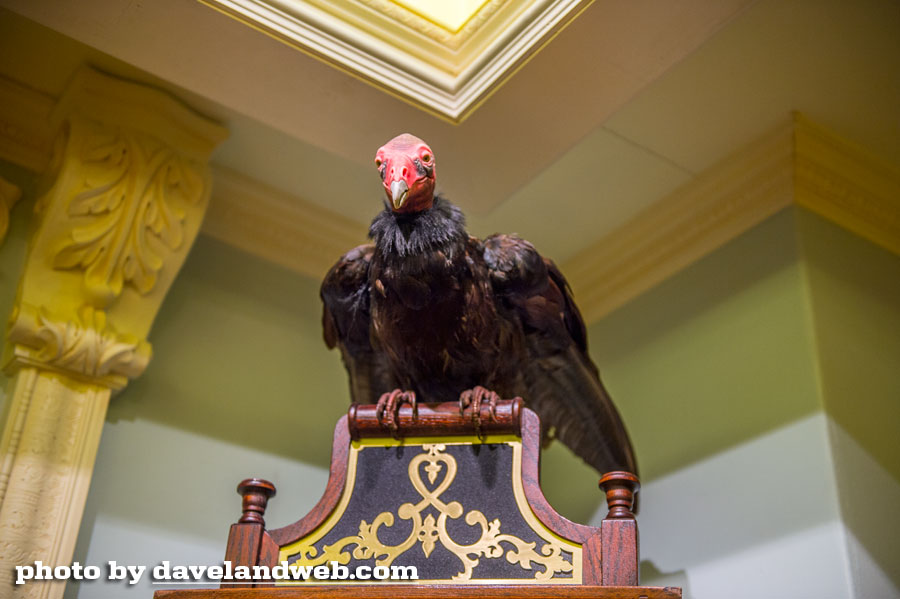 The hallway leading to the Grand Salon: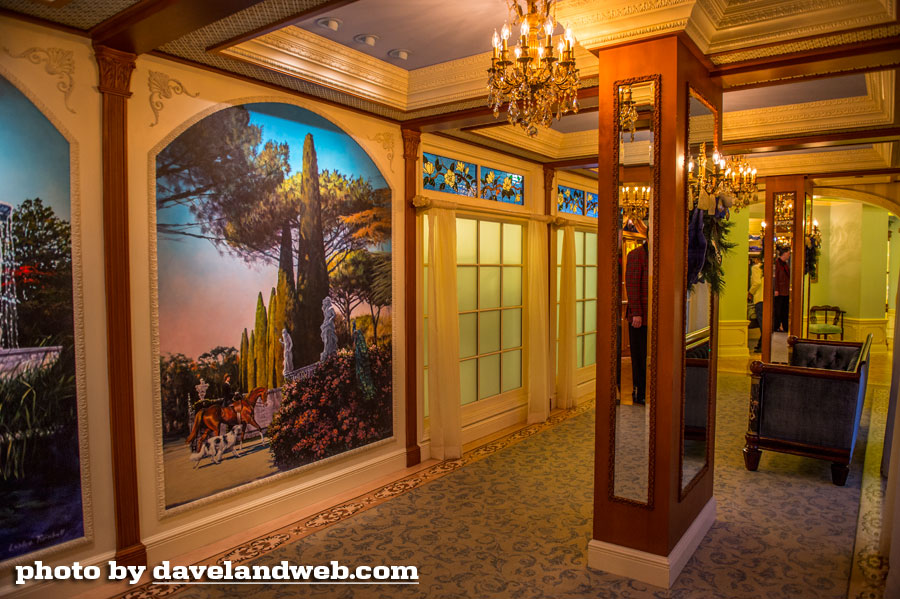 This feller has been moved around a bit as well: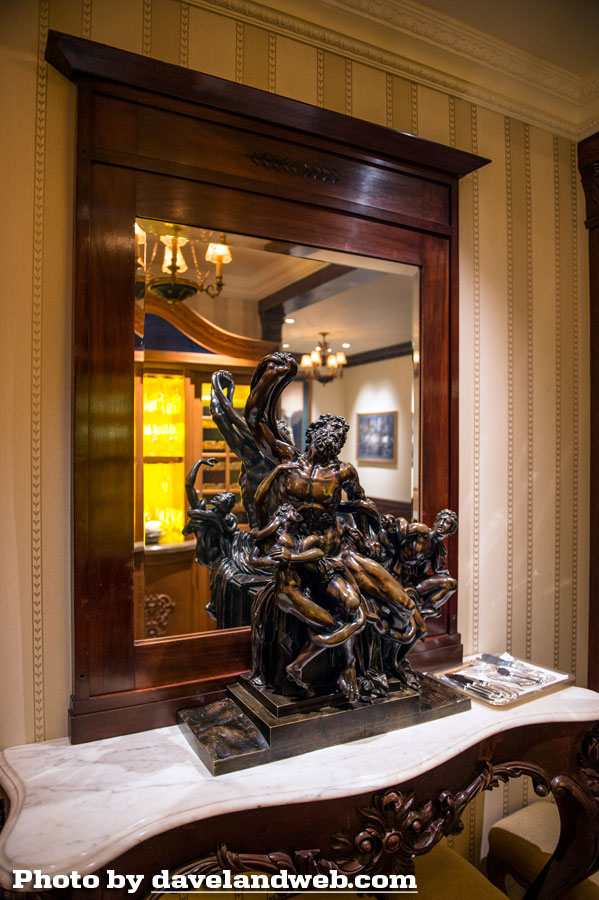 That face looks like someone who has eaten too many turkey legs at the Park.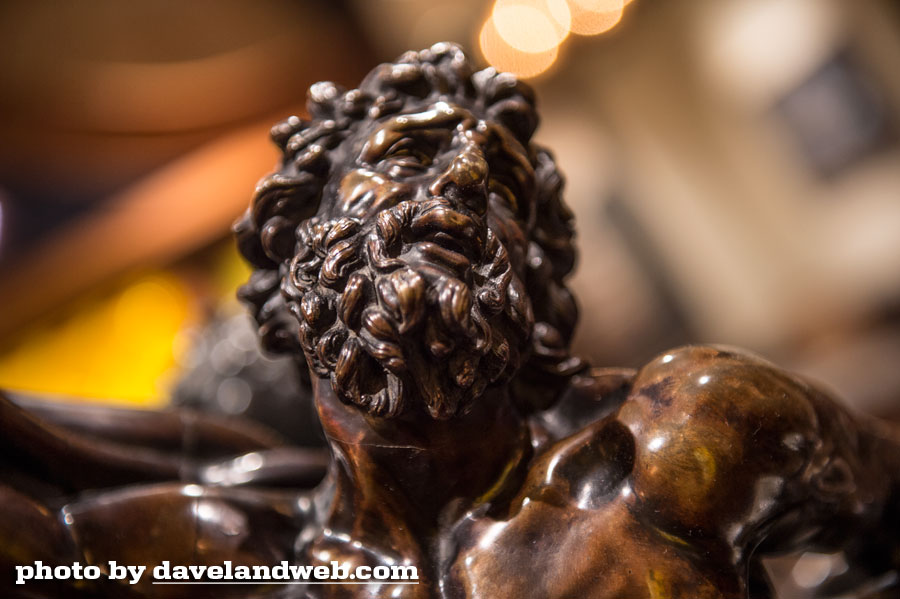 An elegant place setting: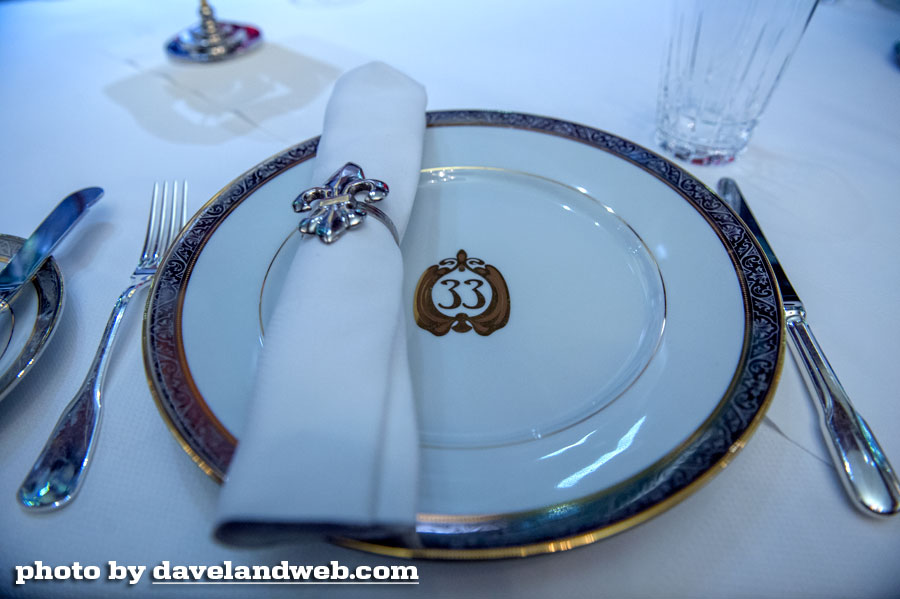 We were fortunate to have the Carolers follow us over: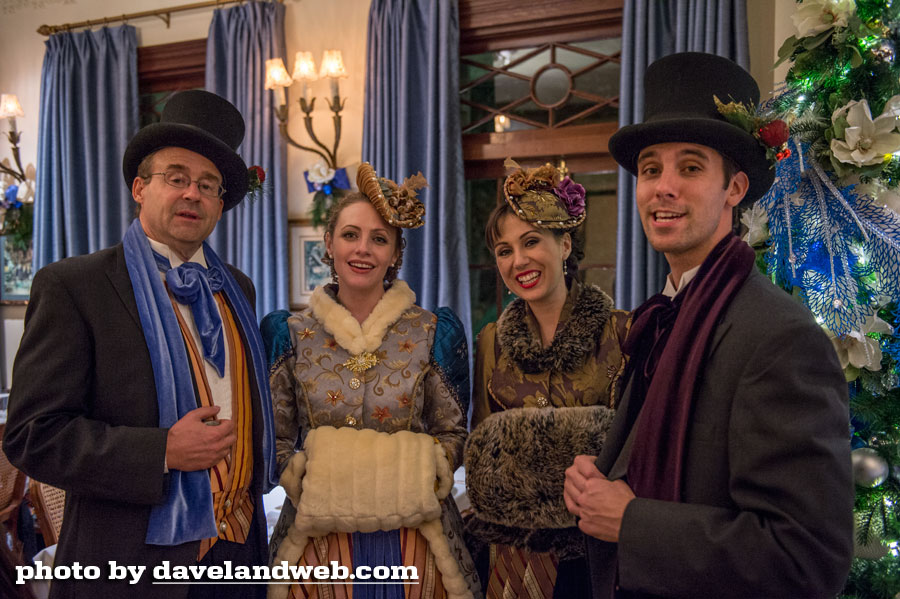 Now we were able to get the inside view of this wreath that we had spotted outside from down below in New Orleans Square: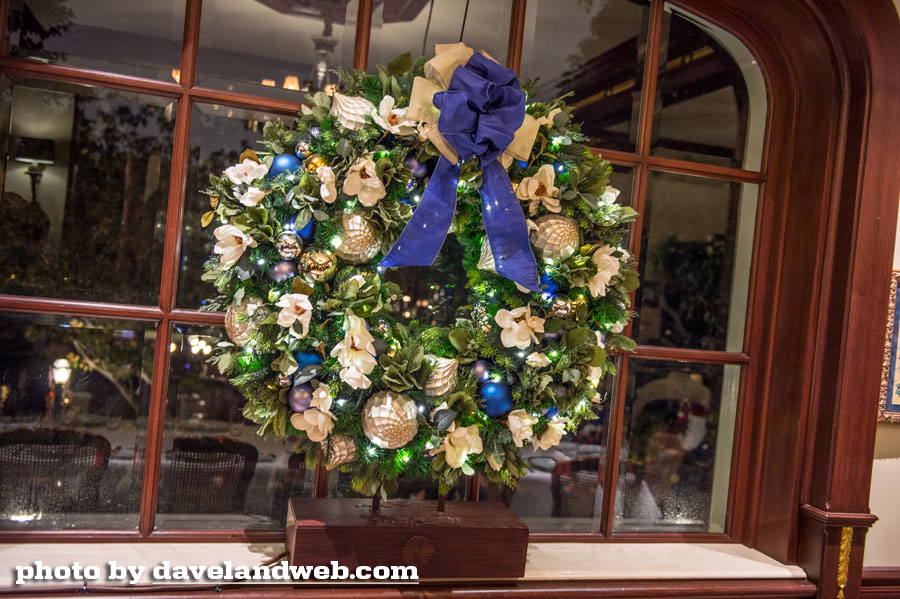 The peacock Christmas tree: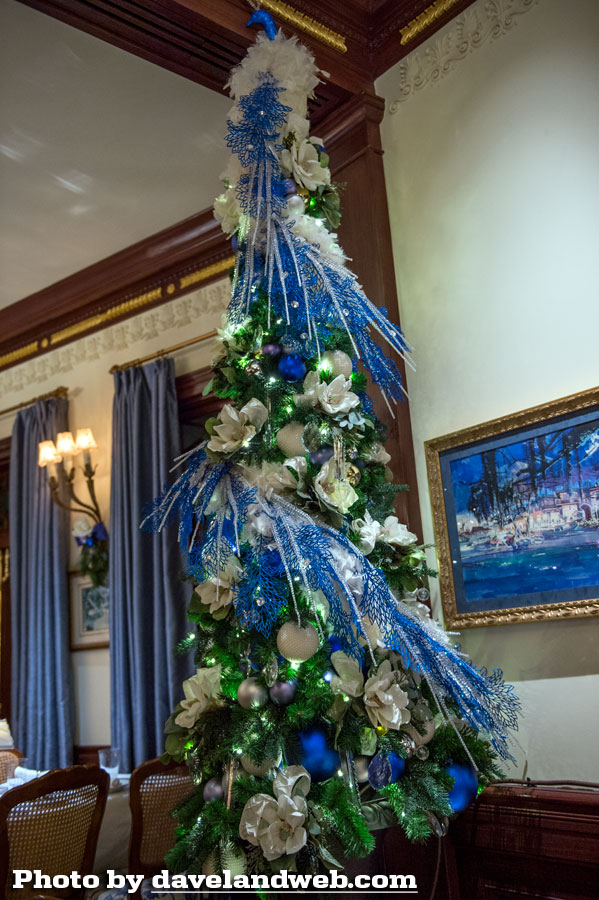 Festive garland: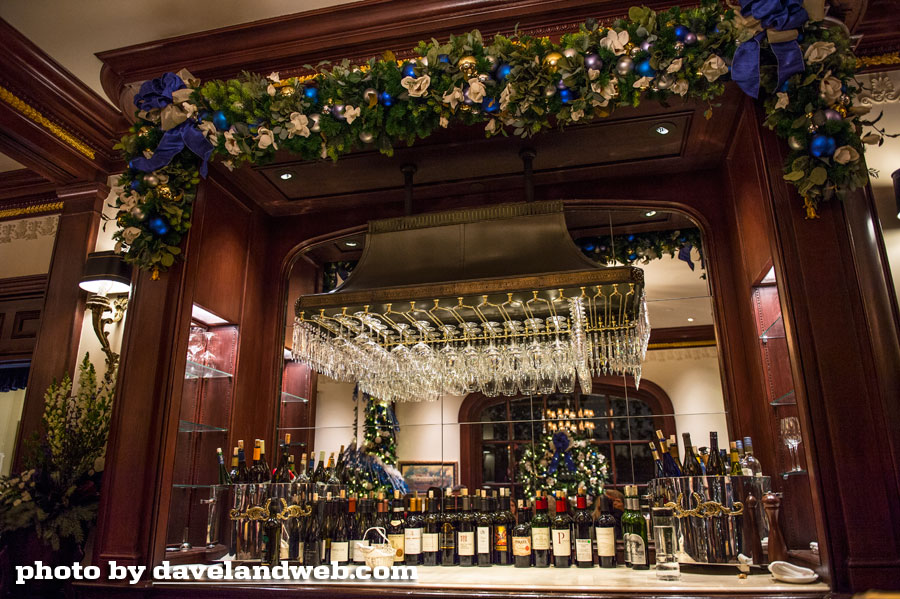 The five course meal was delicious: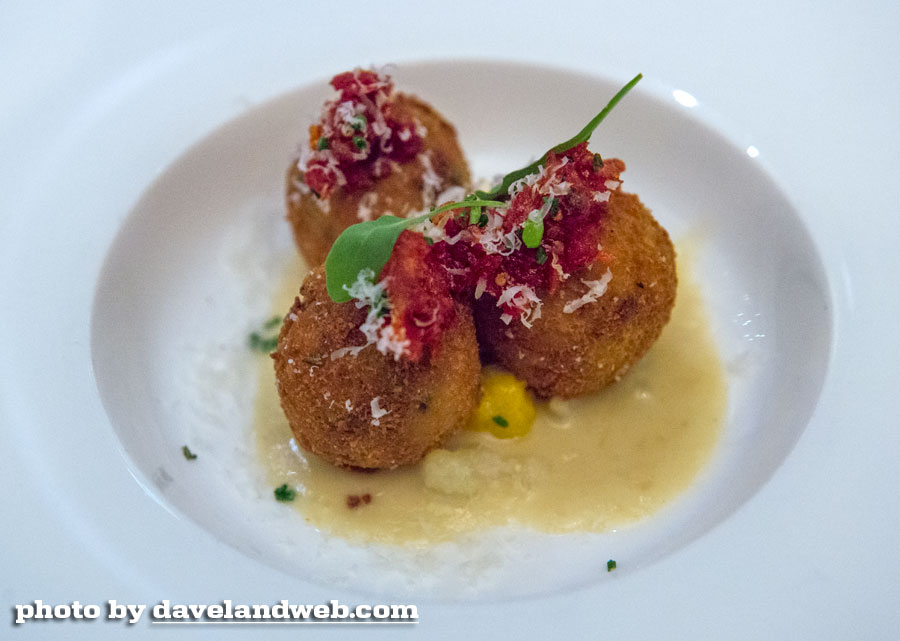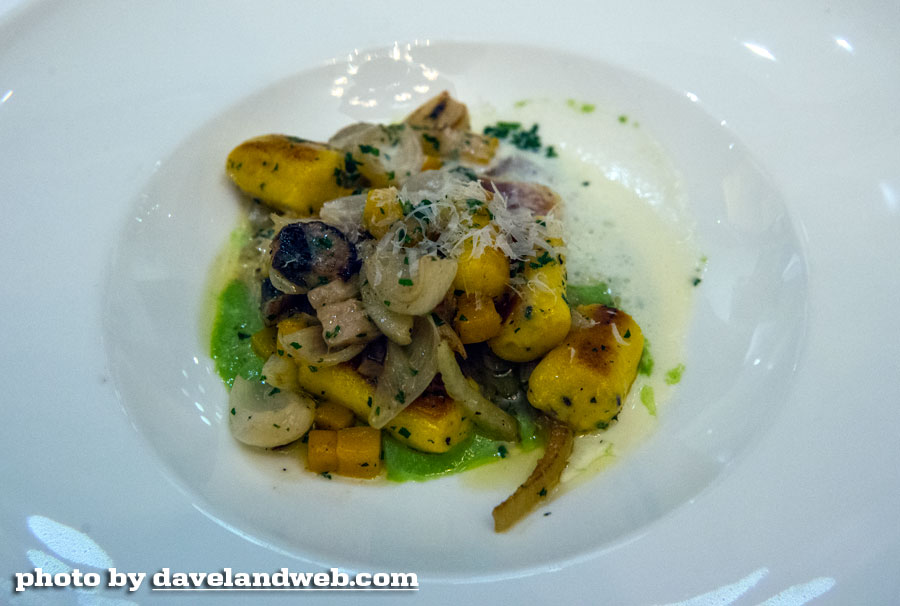 I also have to give kudos to the staff, who had definitely stepped up their game since my last visit to the Club in May.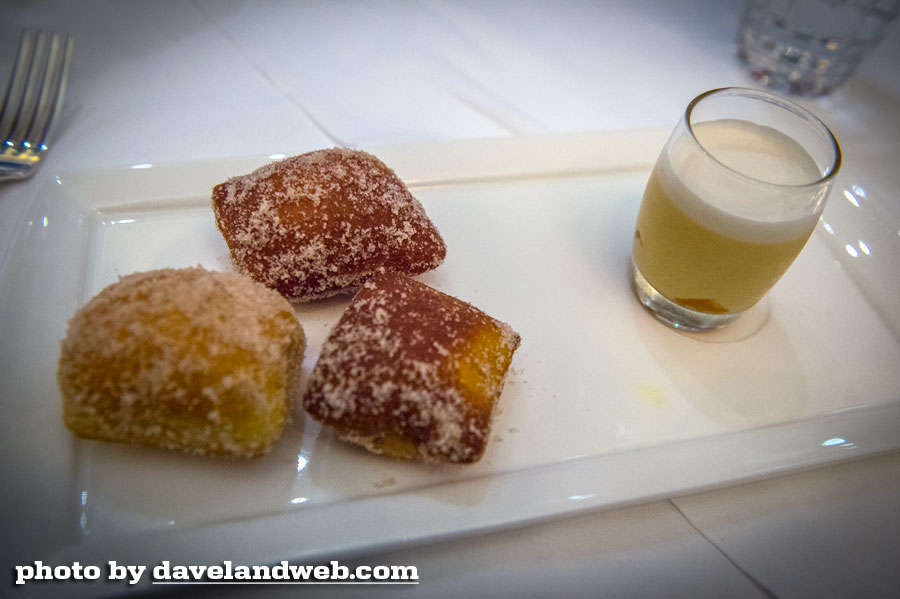 No Daveland Club 33 post would be complete without a few shots of the Men's Room.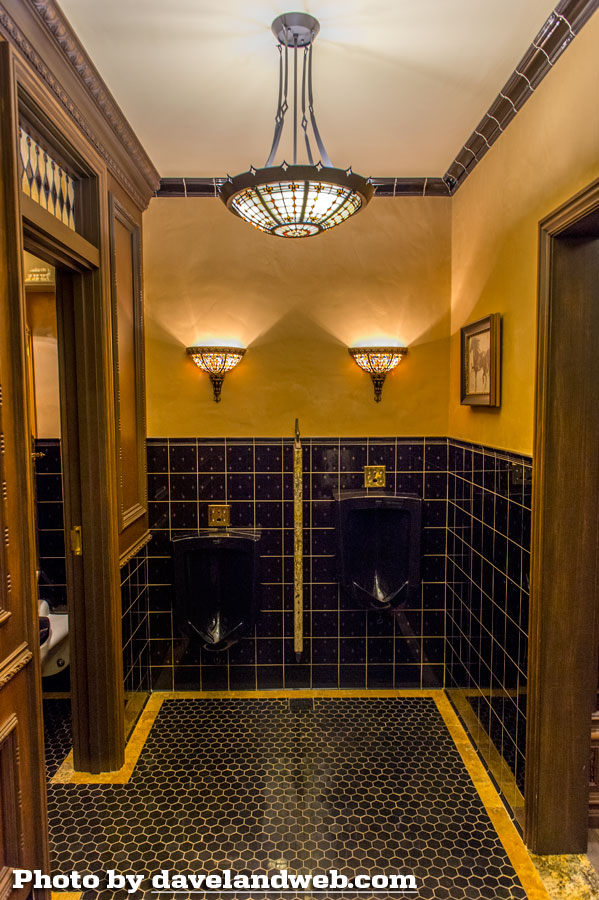 My subtle pants photobombed this one: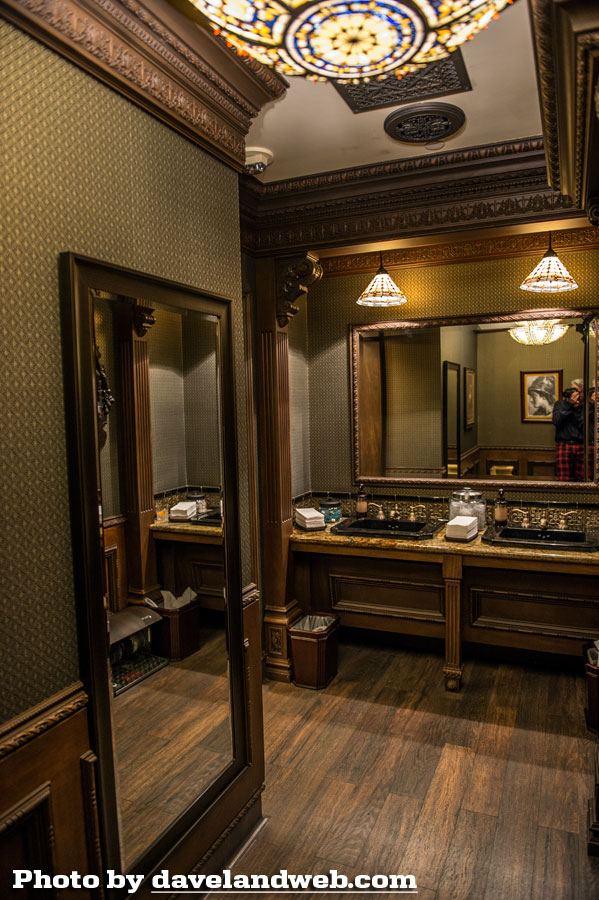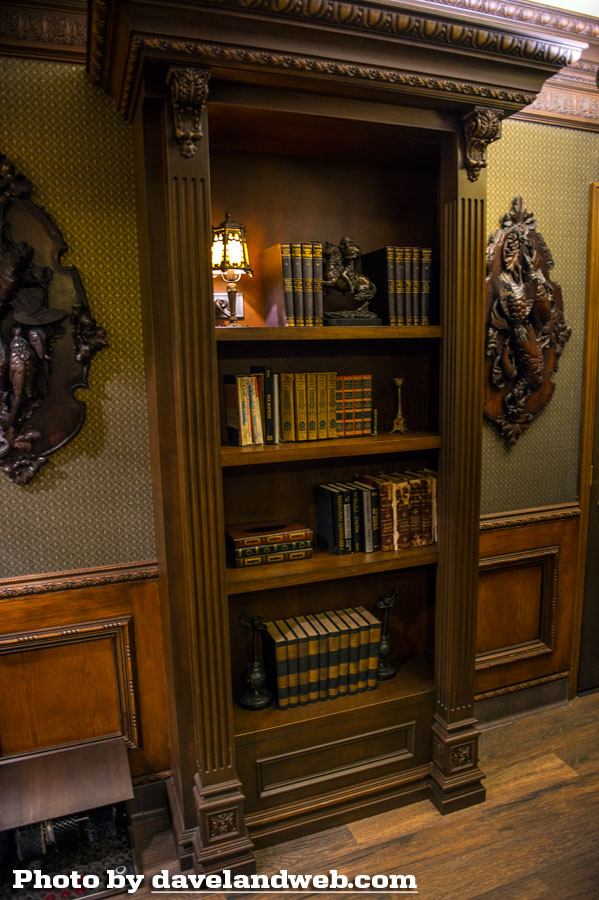 It was a beautiful evening, and I felt so fortunate to have been able to experience it during the Christmas season.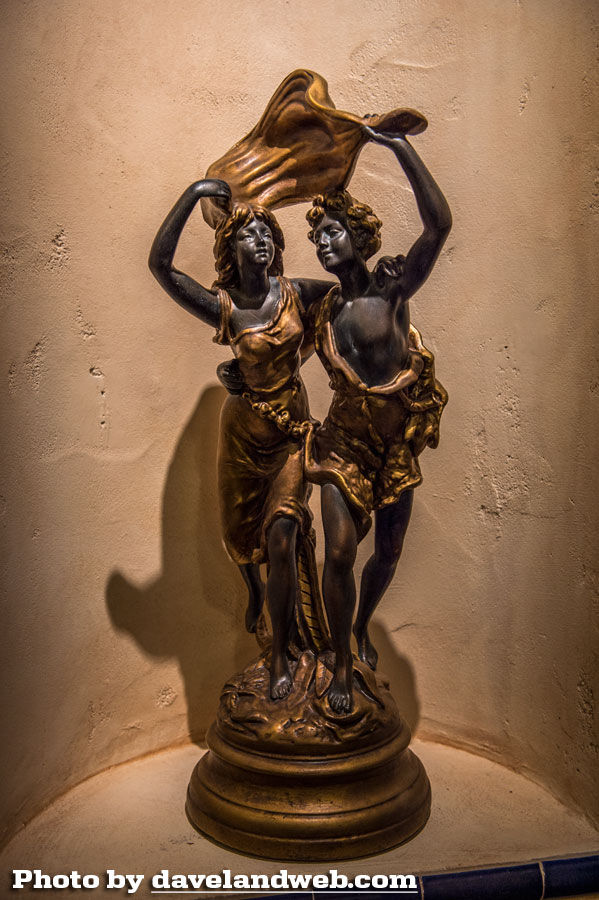 More Club 33 version 2.0 photos at my
main website.