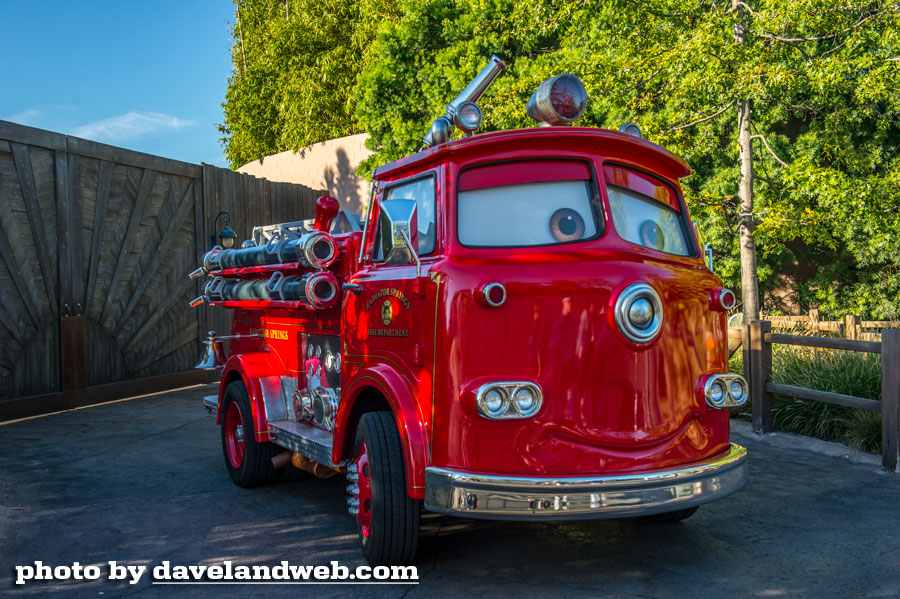 Welcome to Cars Land! Hard to believe, but I really haven't done much photography in this area since it first opened in 2012. I typically avoid it because of the crowds. Time to rectify that! Our Tour Guide pointed out the wire in the telephone shown here.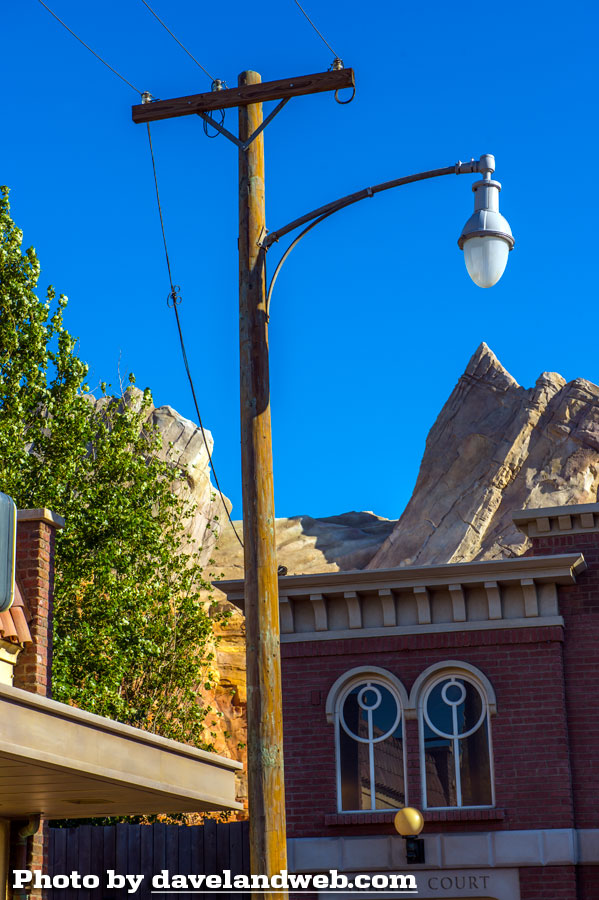 Hidden Mickeys pretty much bore me now. They are totally expected just about everywhere in the Park, so the random surprise is not much of a surprise anymore. Still…this hidden one is somewhat cool and I had never noticed it before. Thanks Maria!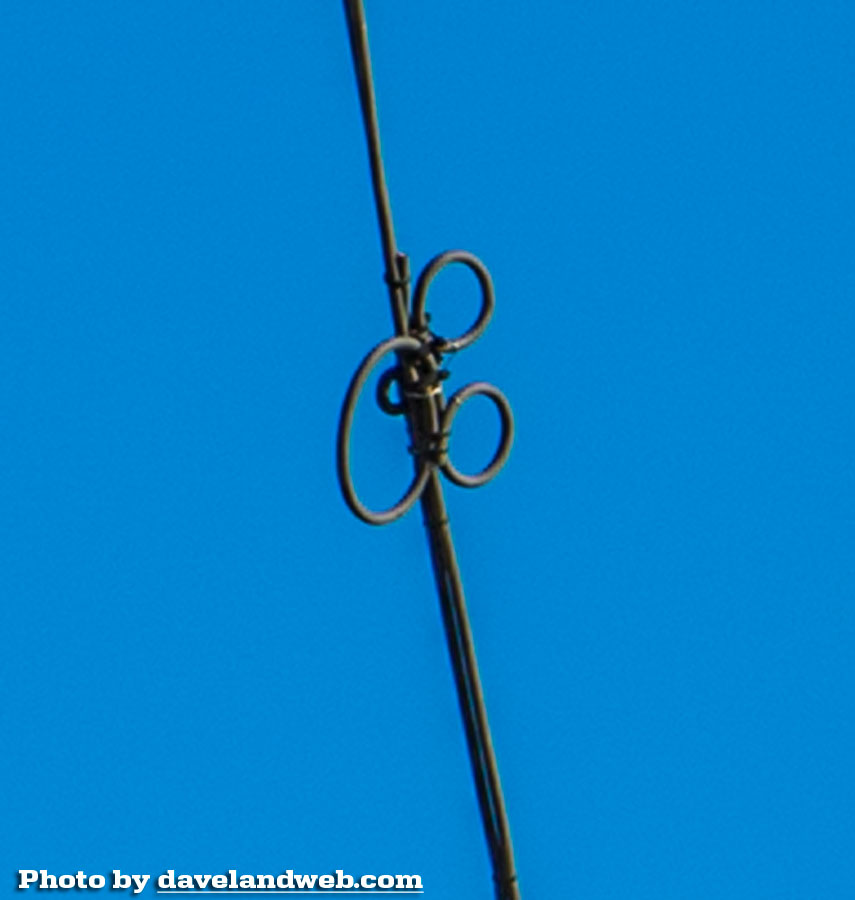 Standing in line for Radiator Springs Racers, Matt snapped furiously before his perfect hair was affected by the 40 mph attraction vehicles.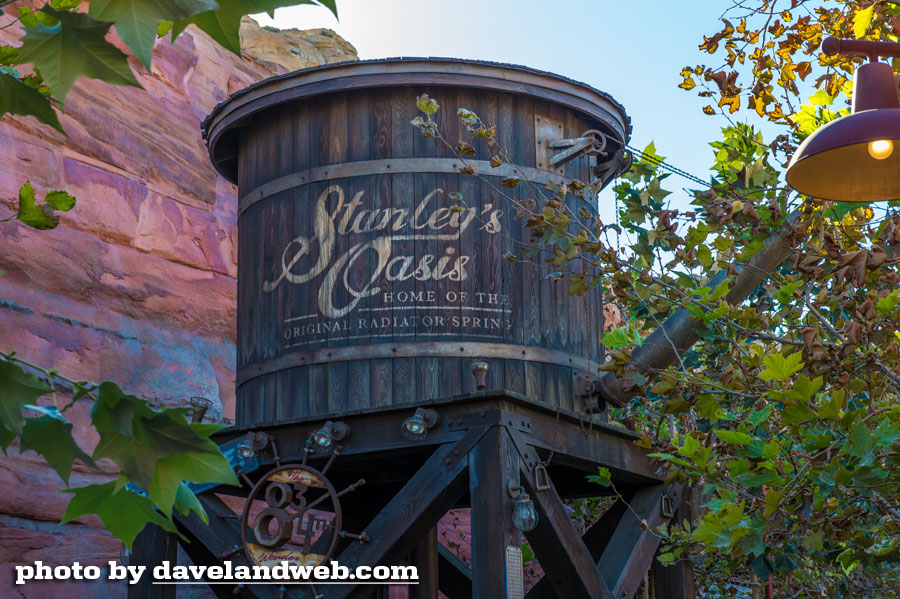 Janet was popping the dramamine again and ready to try Radiator Springs Racers for the first time.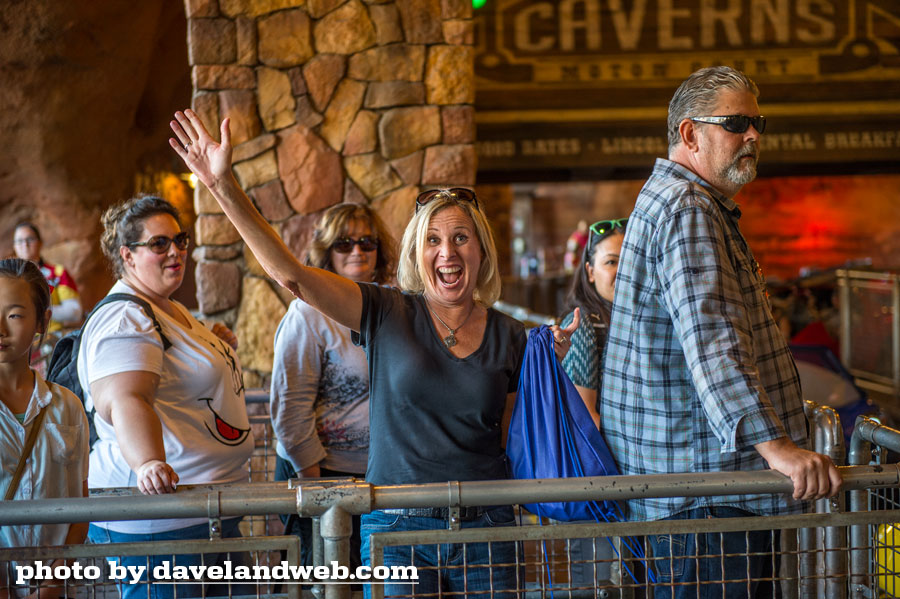 Ah, the falls! Words cannot express how much I enjoy this attraction and the scenery along the way.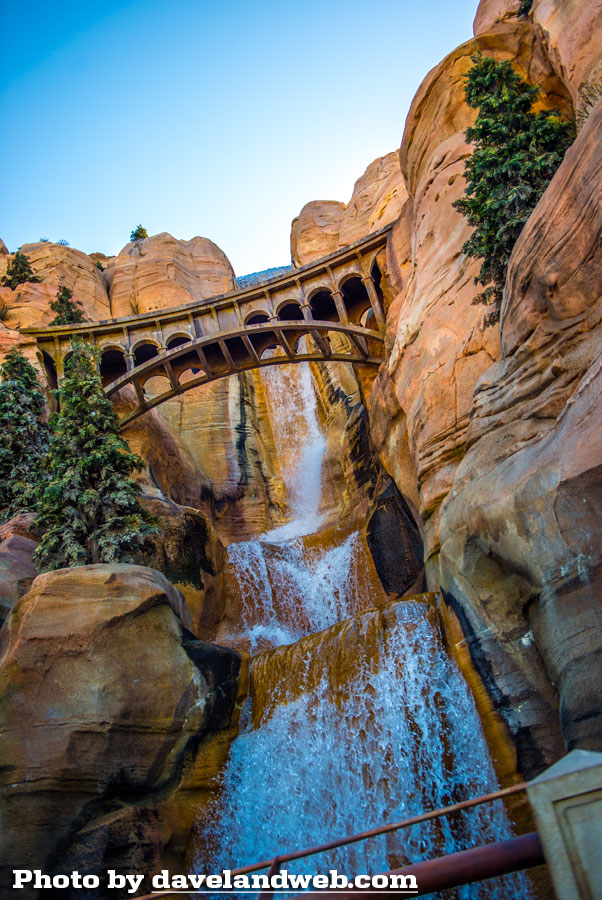 Pardon the grainy shots; I was too lazy to switch to my low light lens and I was also hoping to get some wider angle shots than I usually get with the fixed 50mm.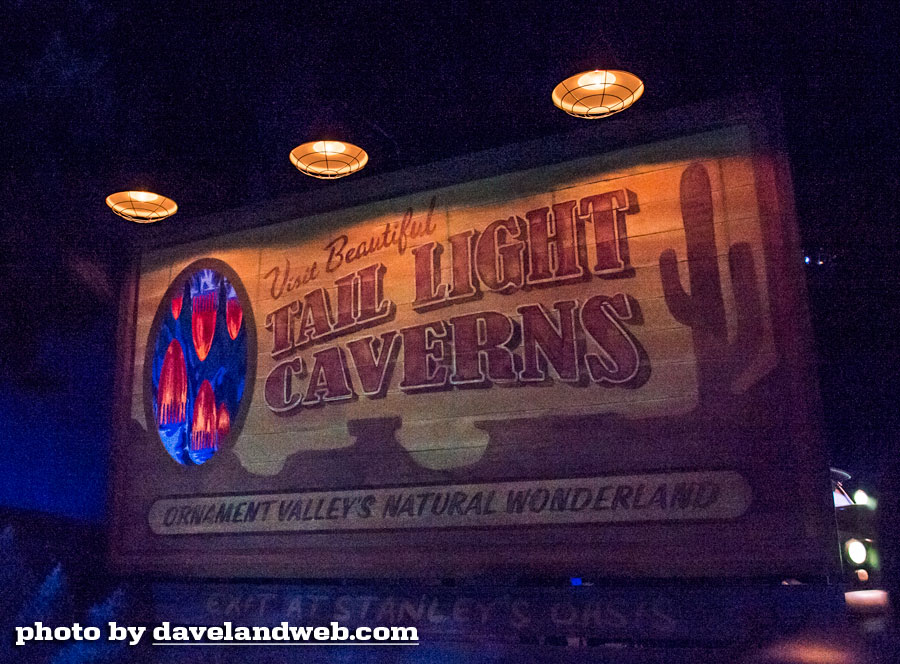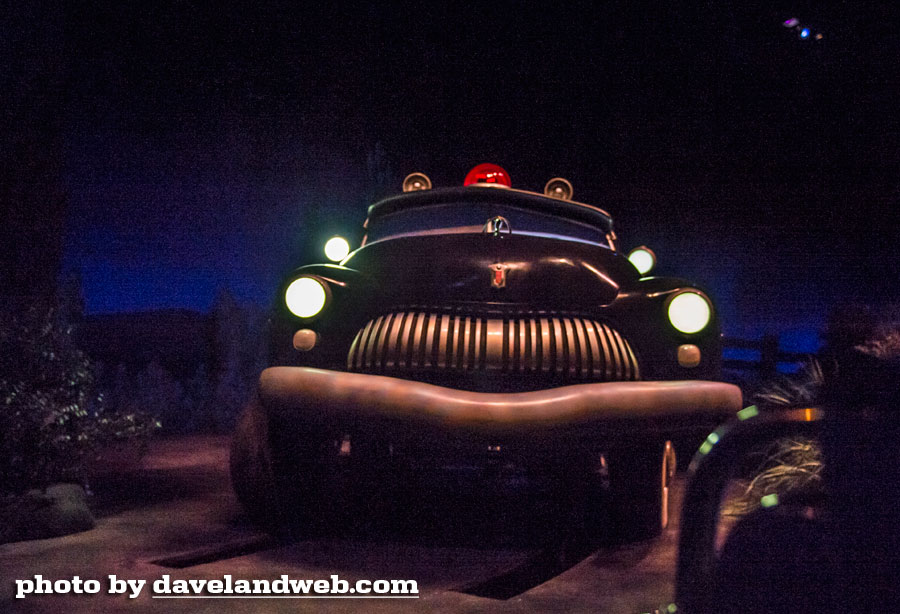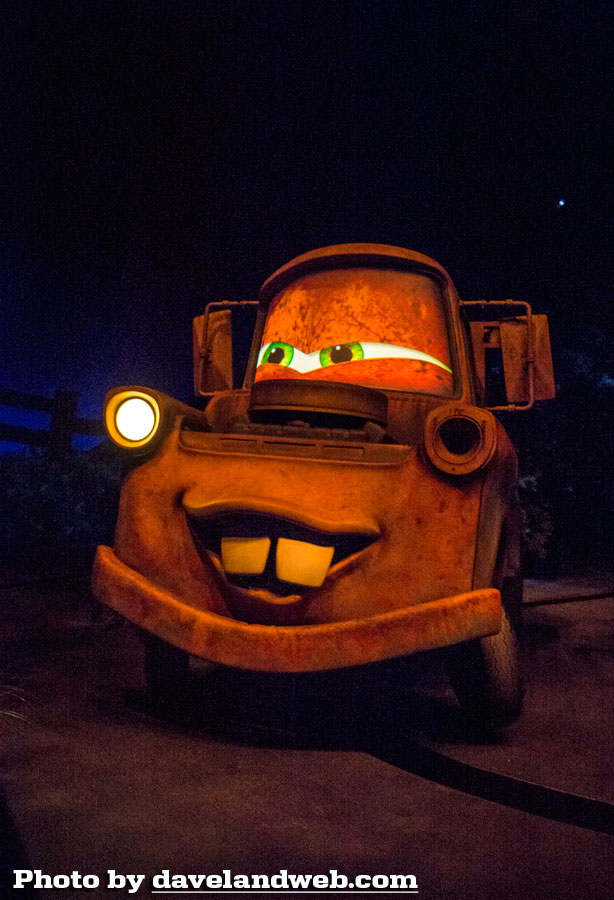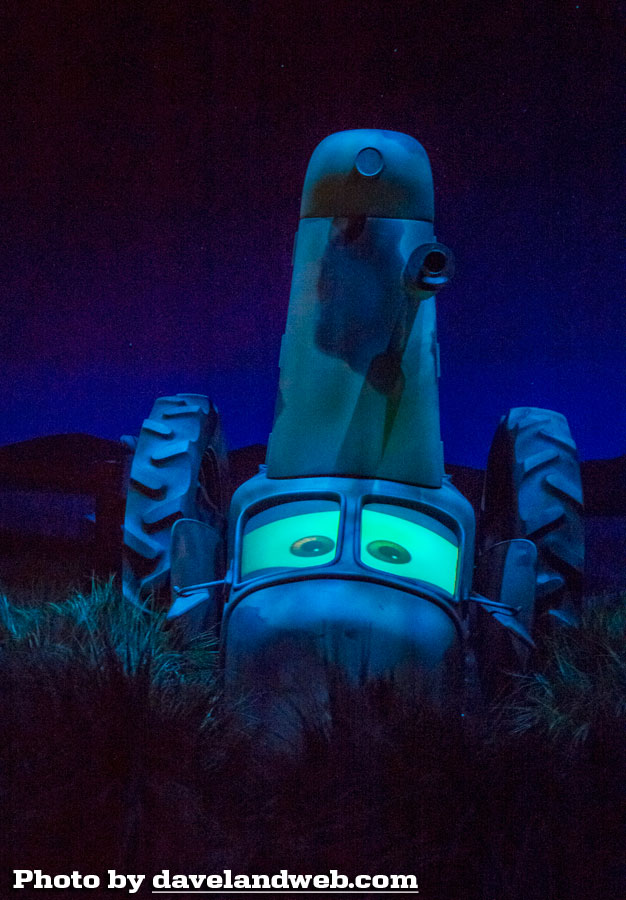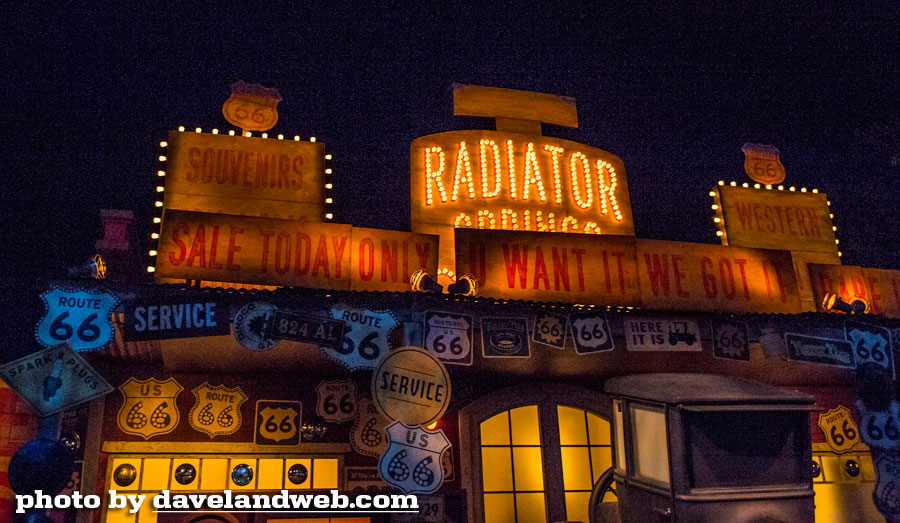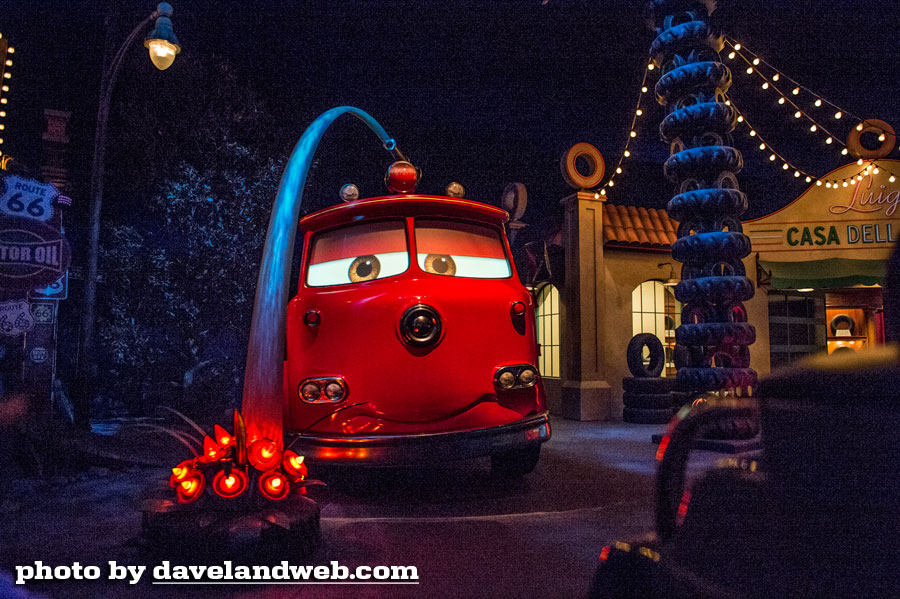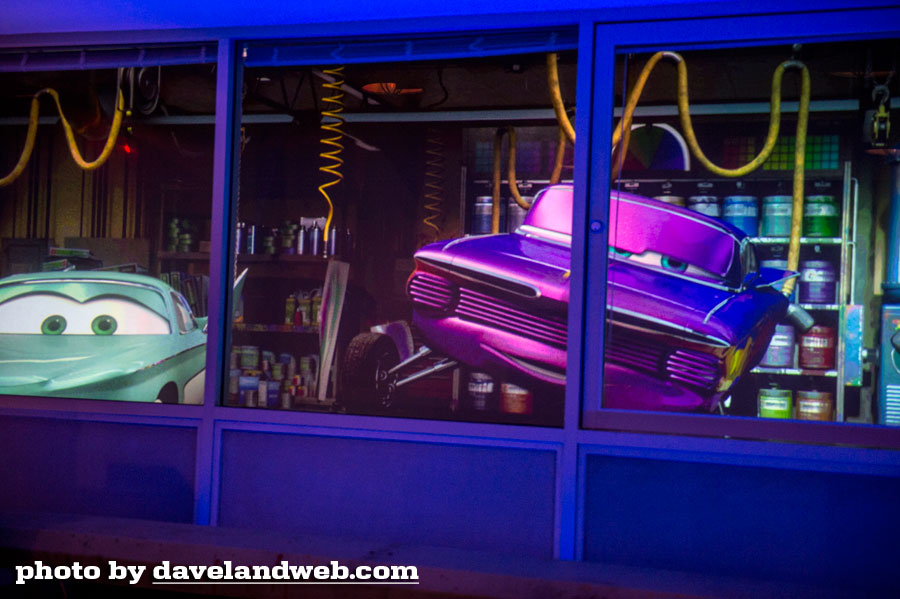 Watch out for the paint sprayer!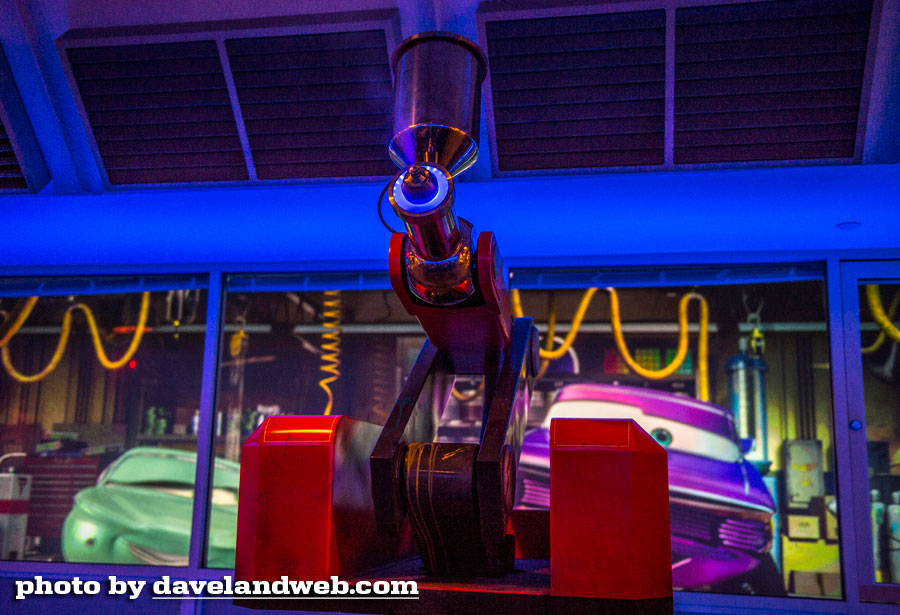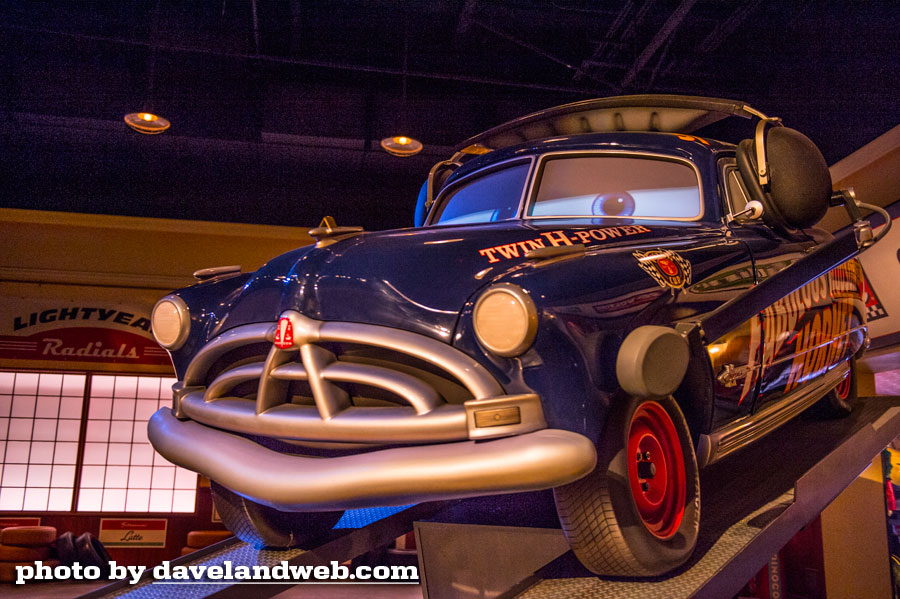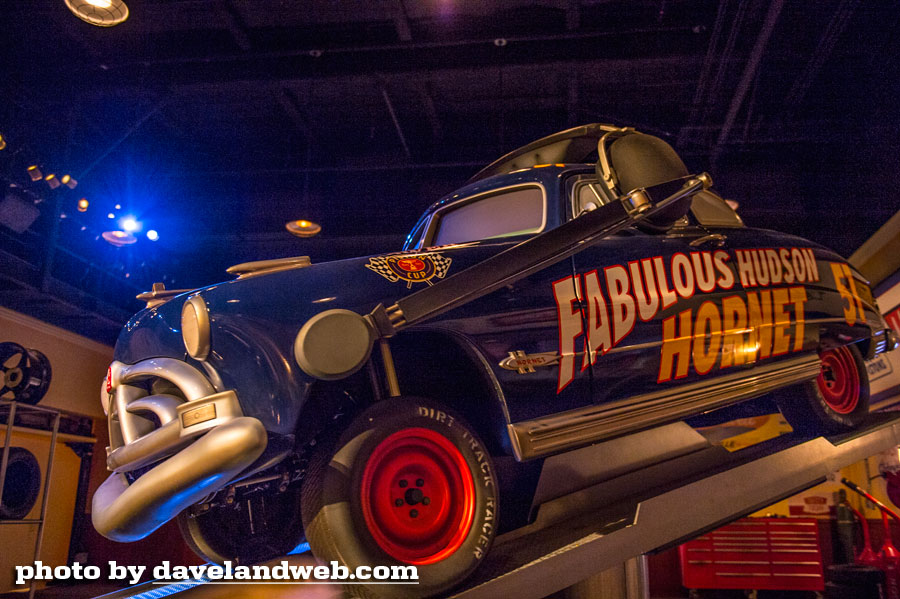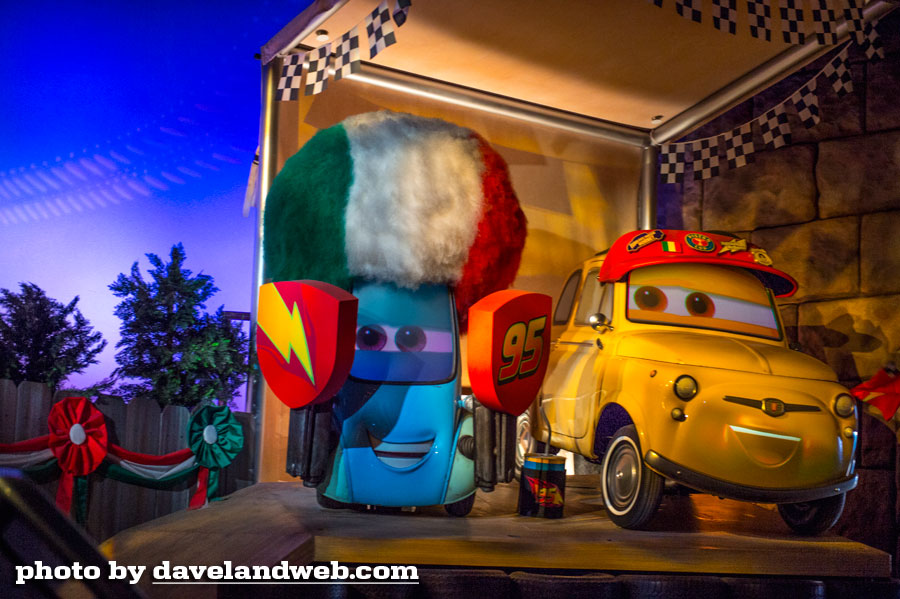 Next time, I will be sitting in front of Matt.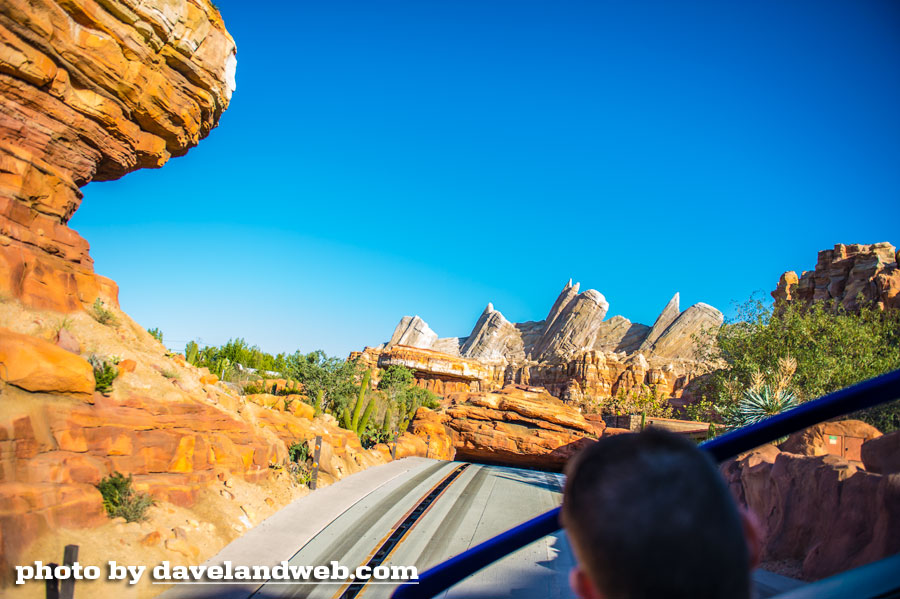 The big finish! Other than blocking most of my shots, Matt's hair seems to have been immune to the gusty winds of RSR.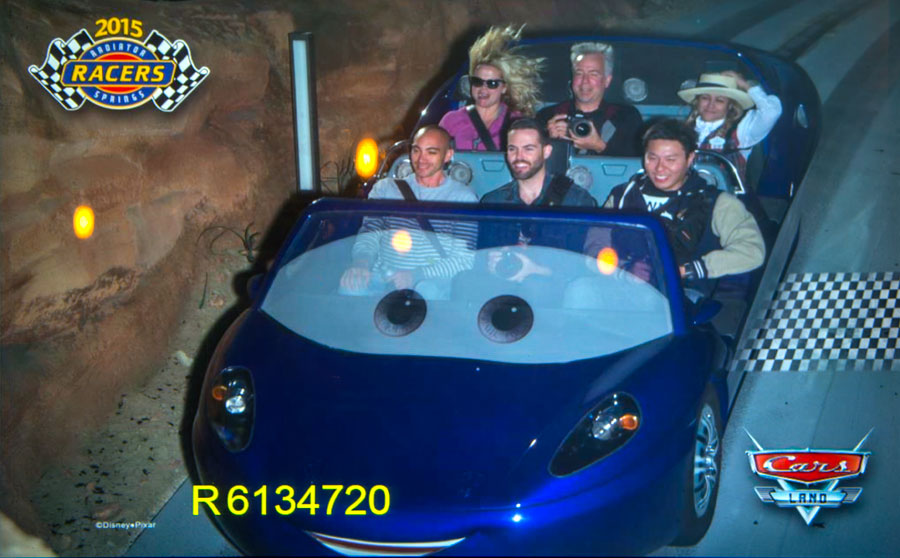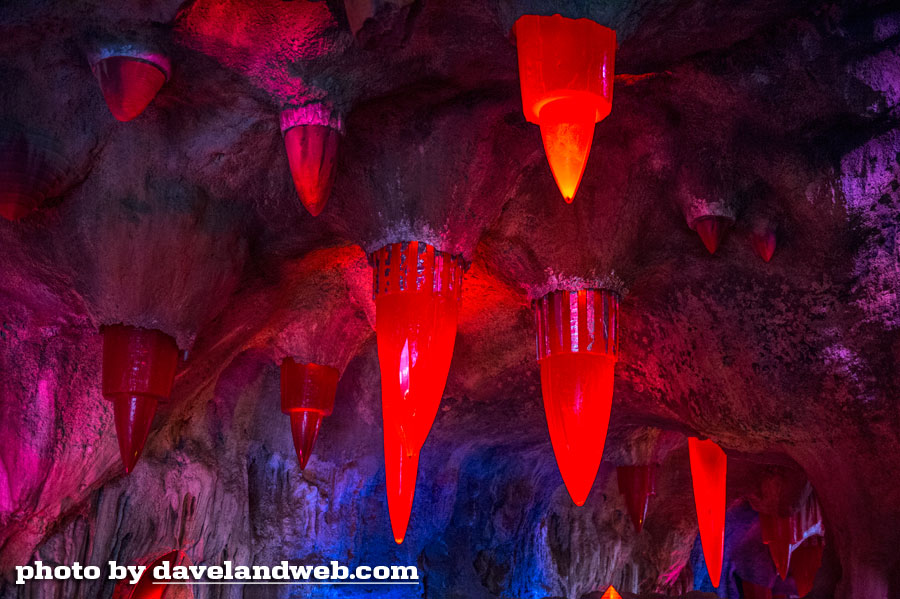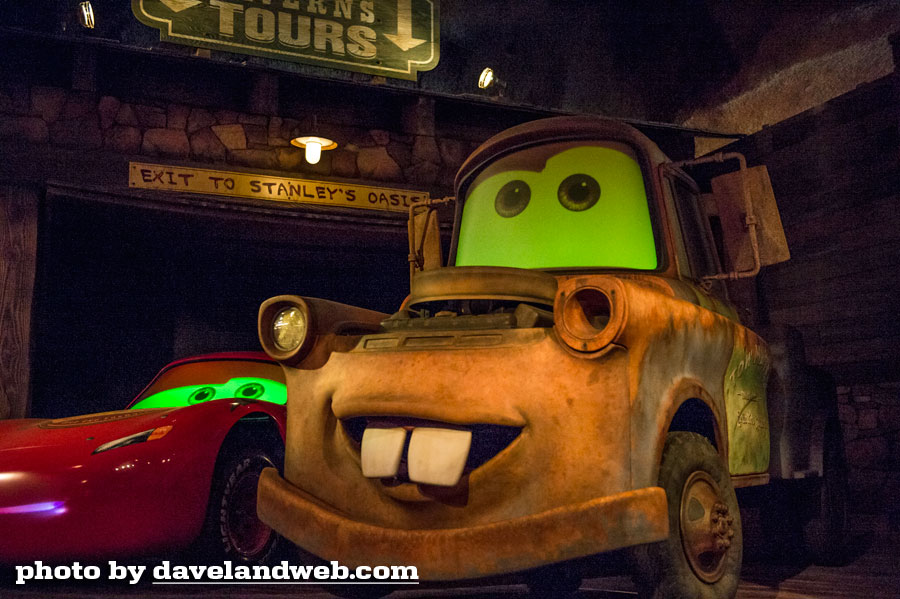 Back "home" again: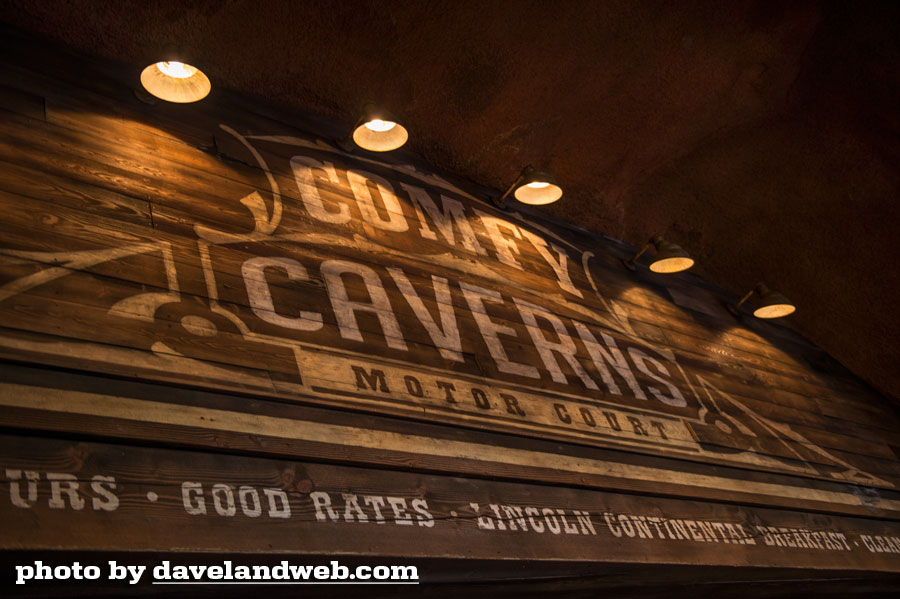 A four-leaf clover from Bugs Land to ensure you have a magical weekend!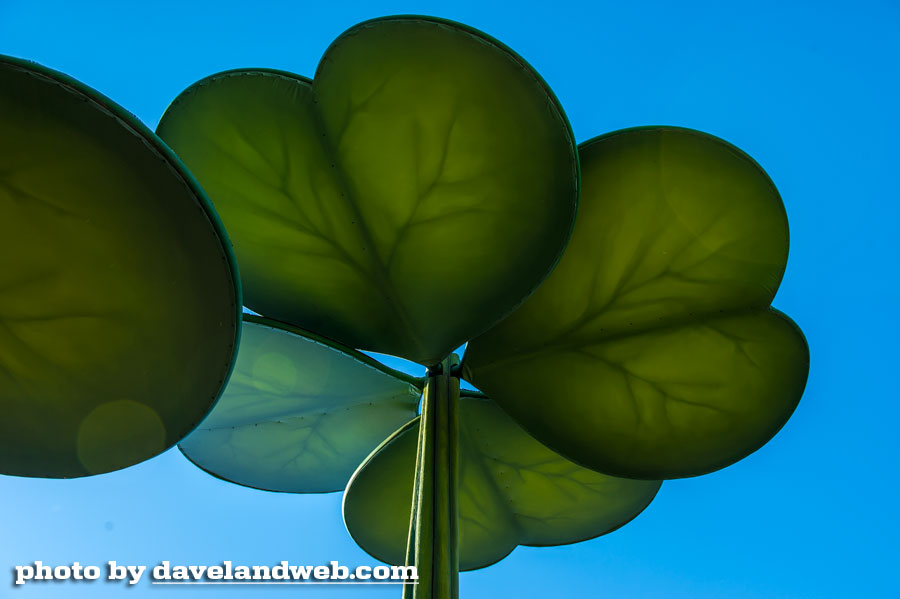 In other news, I am VERY excited to announce the release of a new book about Disneyland by Shannon Laskey that features photos by none other than moi (that's French for "me").
Click here for the press release
. You can also find out more about the book on the
official book website
.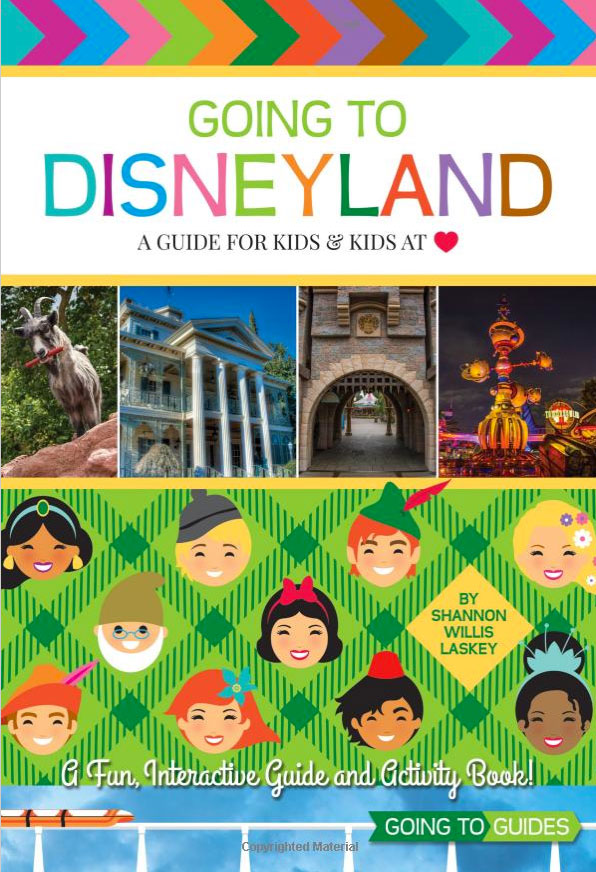 GET THE HARDBACK! This book is beautifully designed and the quality is outstanding.
Race on over to my
main website for more Cars Land photos.