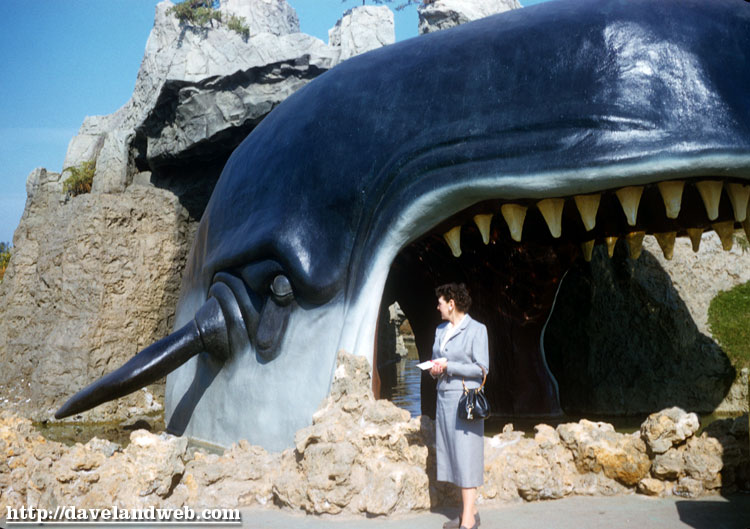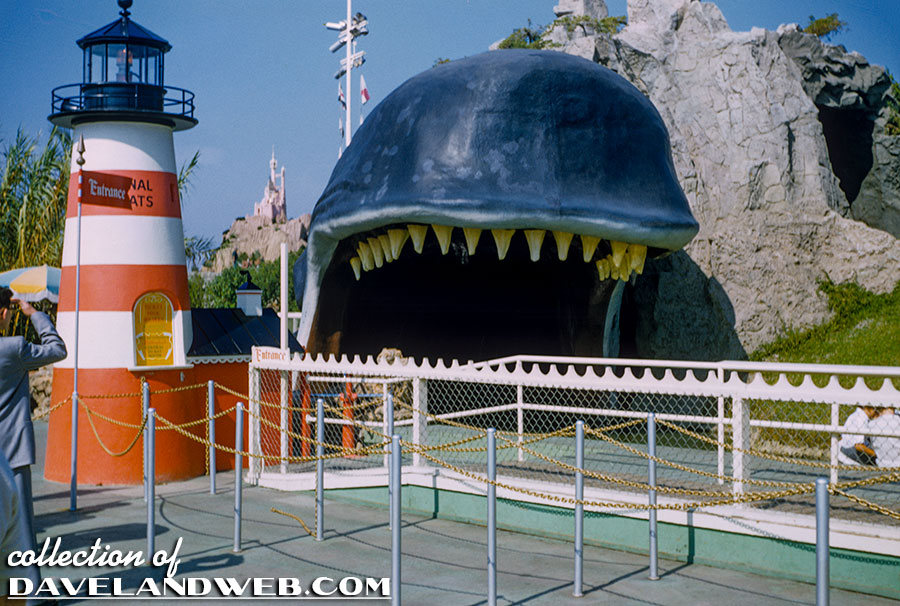 Speaking of color...TikiMoose alerted me that over at
MiceChat
, there is a slightly heated discussion going on about Monstro the Whale. Who knew he could be such a controversial character?!? The debate is whether Monstro was originally painted black or blue. Here are some early views of the great whale from Pinocchio, starting off with 2 undated 1950's shots, showing the original ticket booth.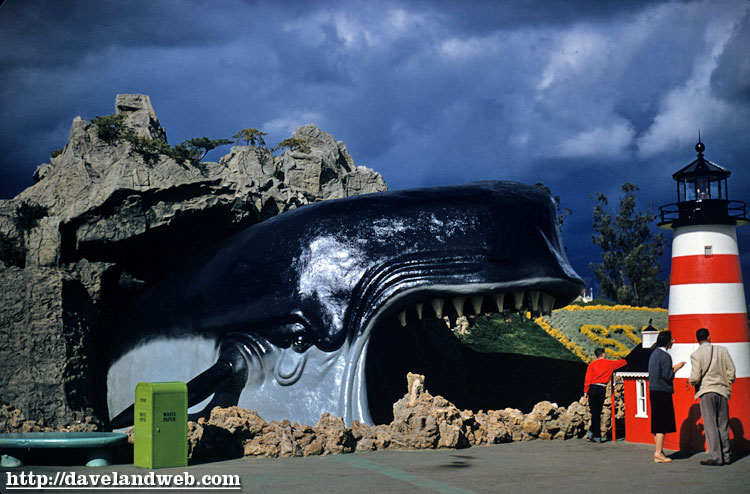 I love the coloring in this one from March 1958; looks like there's a storm brewing overhead!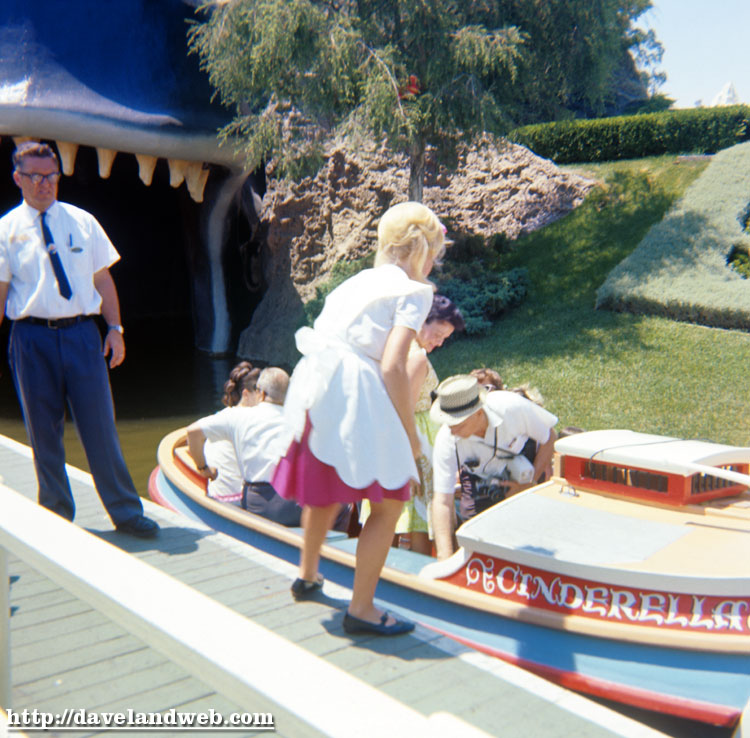 This July 1966 view makes Monstro look blue, but photos can be deceiving, depending upon filters, film used, and of course time of day the shot was taken.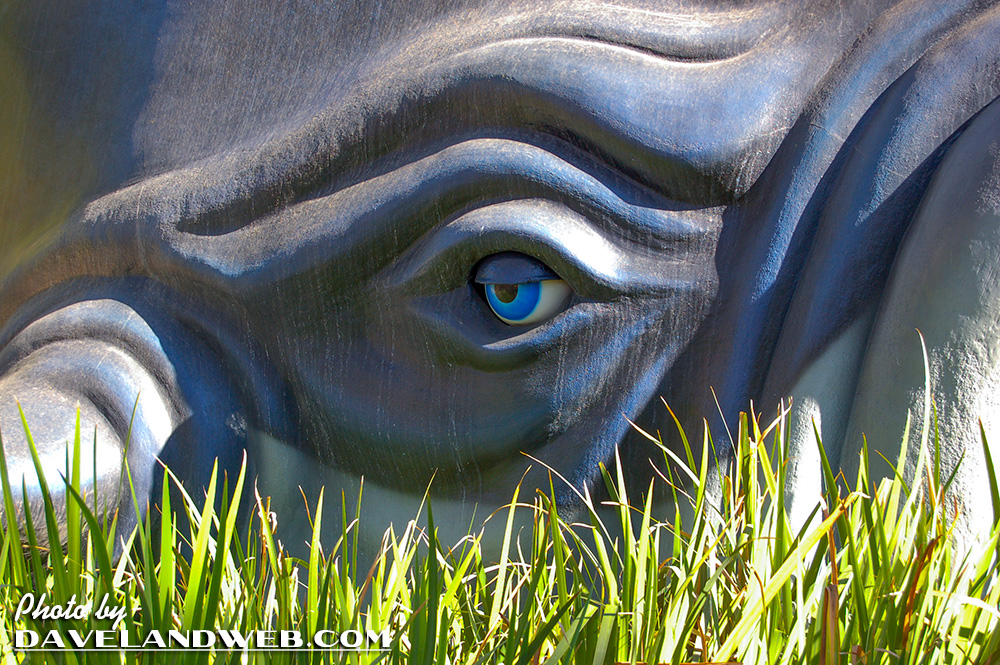 In the end, does it REALLY matter whether he was black or blue to begin with? The important thing is that Disney realized he was looking downright nasty (as this shot from February 2007 can attest to) and gave him an overhaul. Interestingly enough, there should be NO debate over what color Monstro was in the original poster art: he was definitely blue.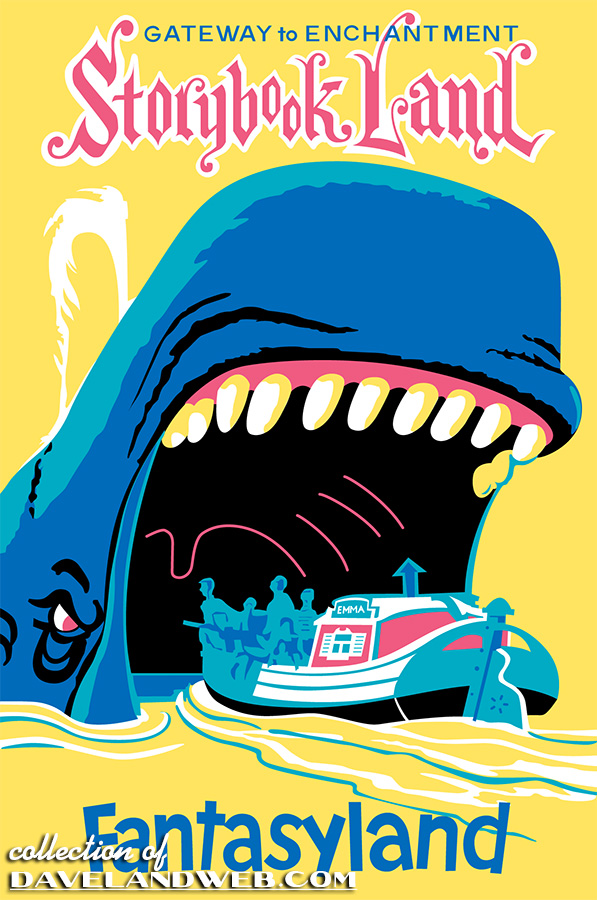 For more vintage & current Storybook photos, visit my regular
website
.