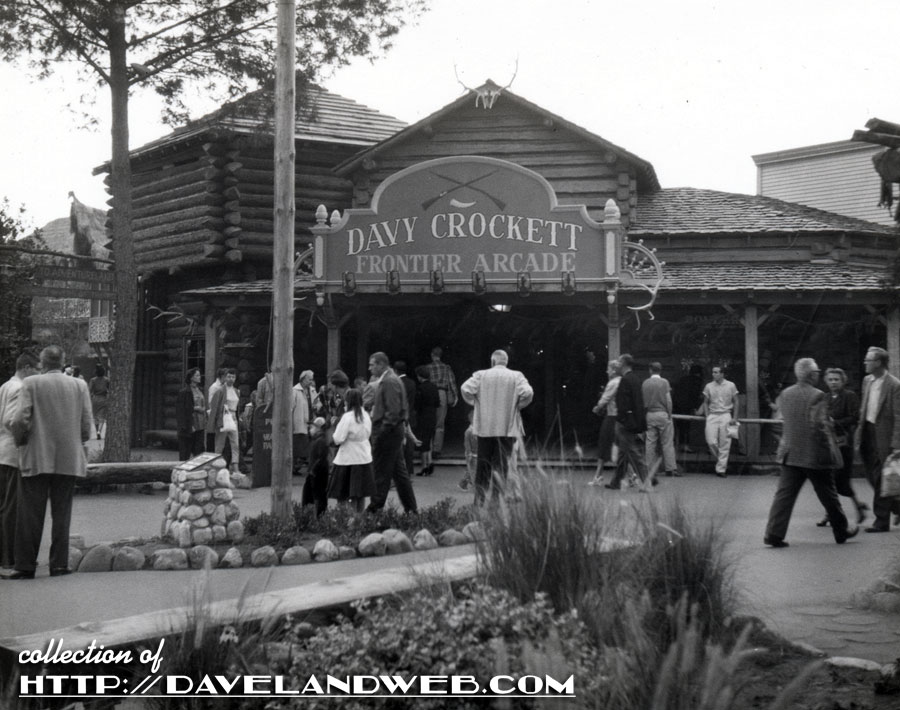 Welcome to Frontierland, circa 1957! Our first shot shows the Davy Crockett Frontier Arcade, where you can find just about whatever your little pioneer heart desires! Zooming in to the left side of the shot you can see the crossover sign for the side entrance into Adventureland.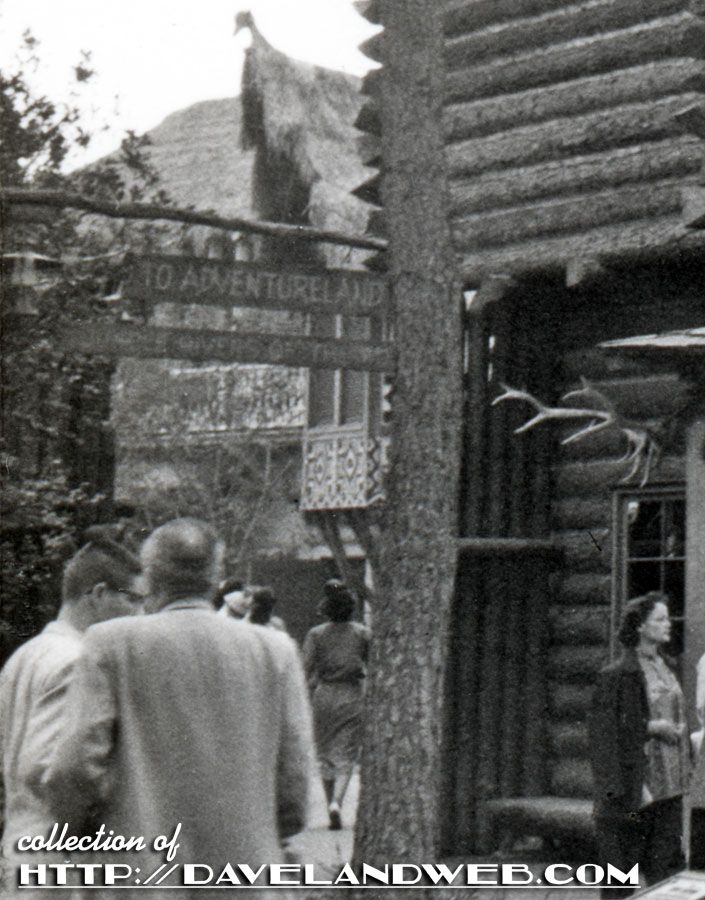 And if you can't find what you need at the Arcade, maybe you could fill your goody bag with a little Bone from Bonekraft!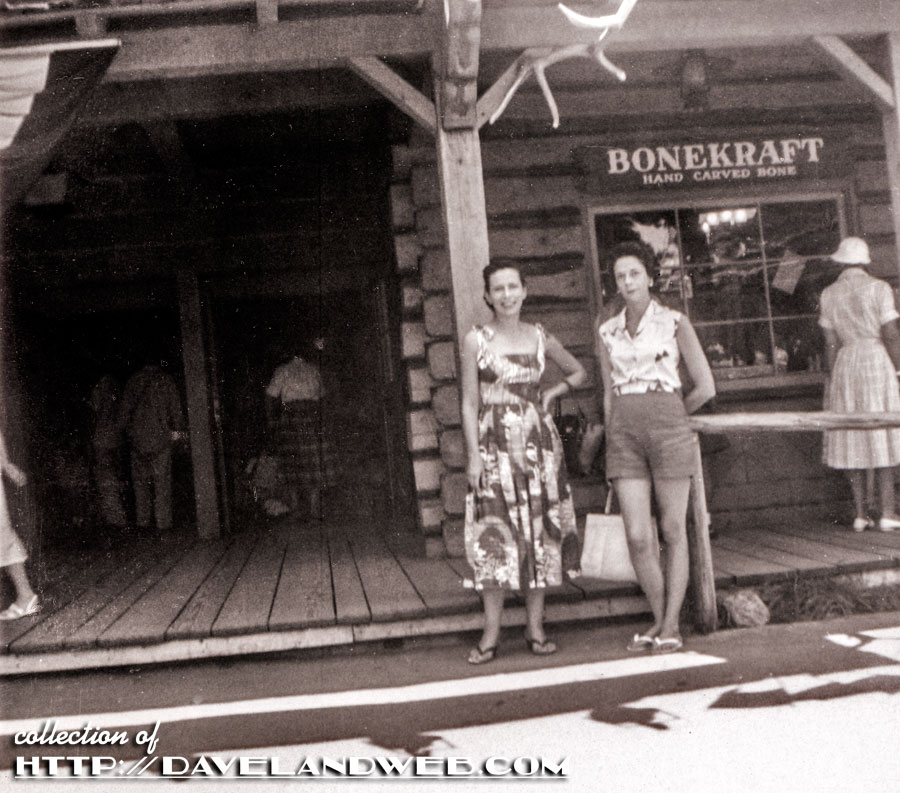 Last one today shows the inside of the Frontierland entrance. I wonder if those antlers were from Bonekraft?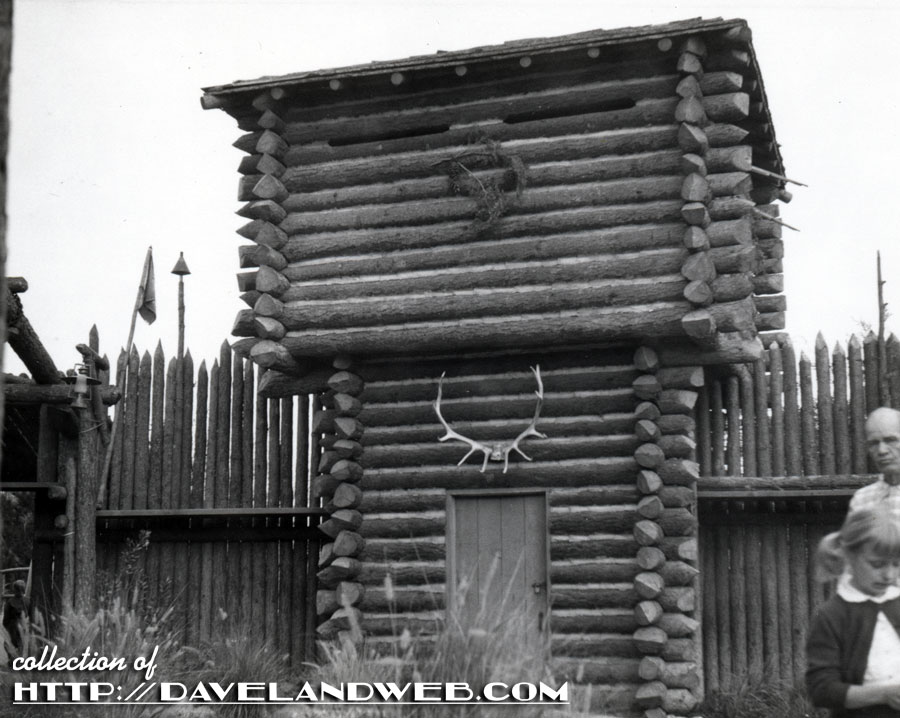 See more photos Disneyland Frontierland photos at my
main website.