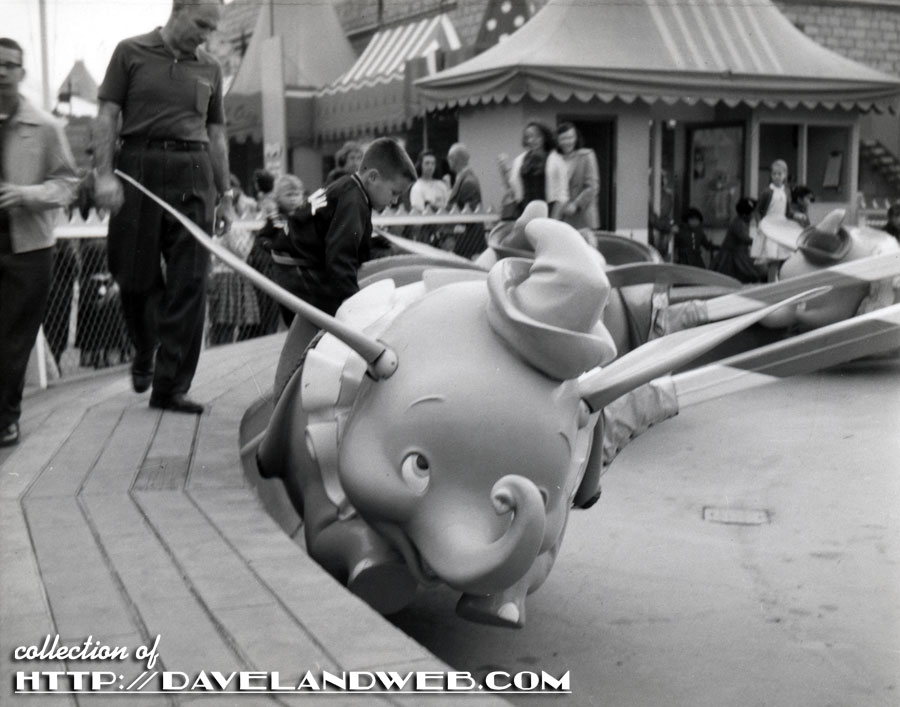 At Disneyland, the original Dumbo's ears flapped up and down, causing a number of mechanical problems. The original sculptor was Rudolph Parducci. Chris Mueller Jr., created new casts with no hinges for movement of the ears. This December 1957 shot shows the hinged movement.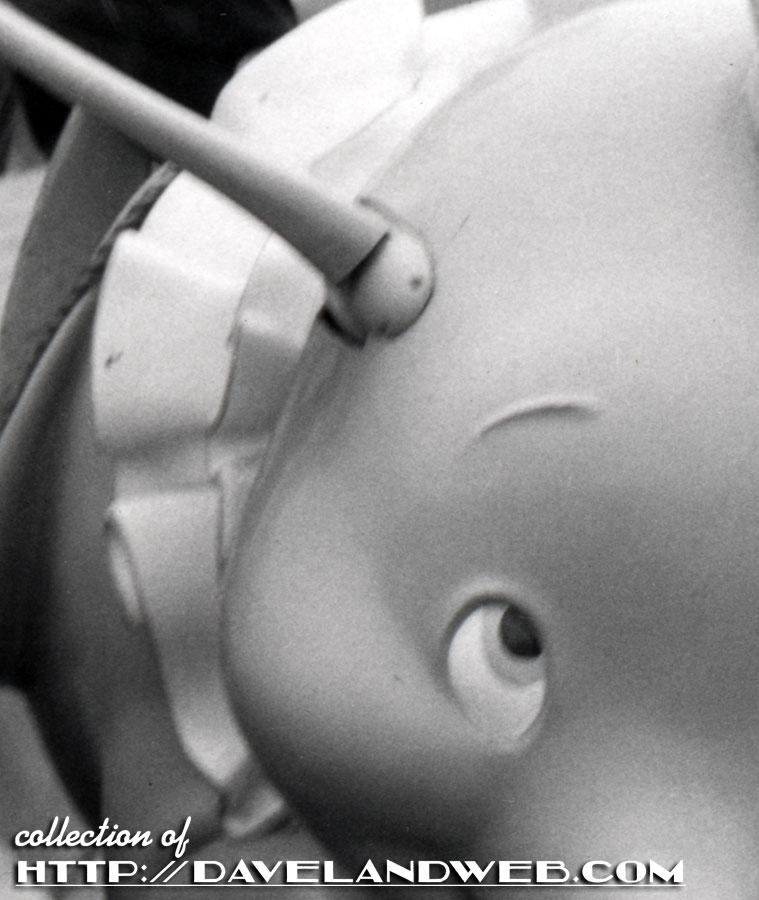 Dumbo with his ears down: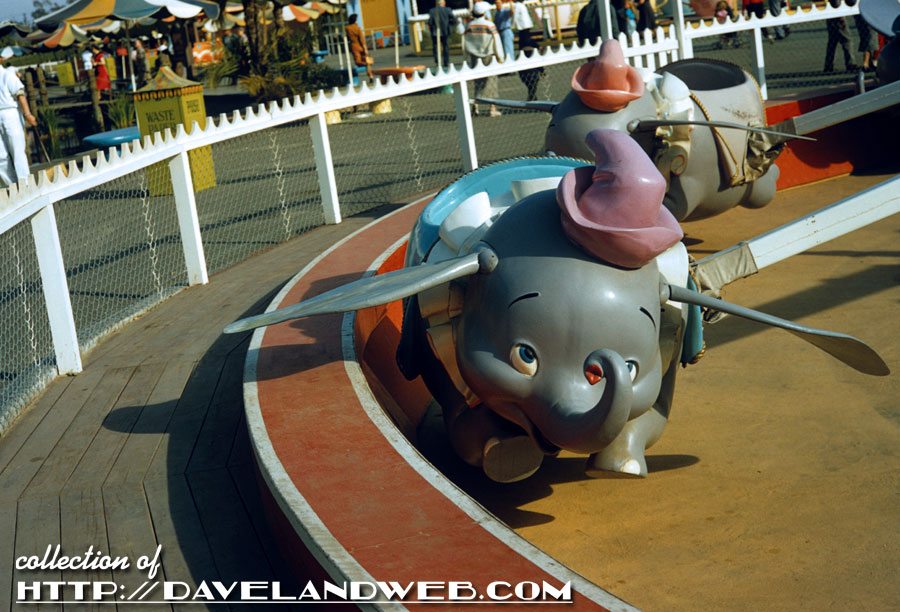 The one-piece mold version seen today: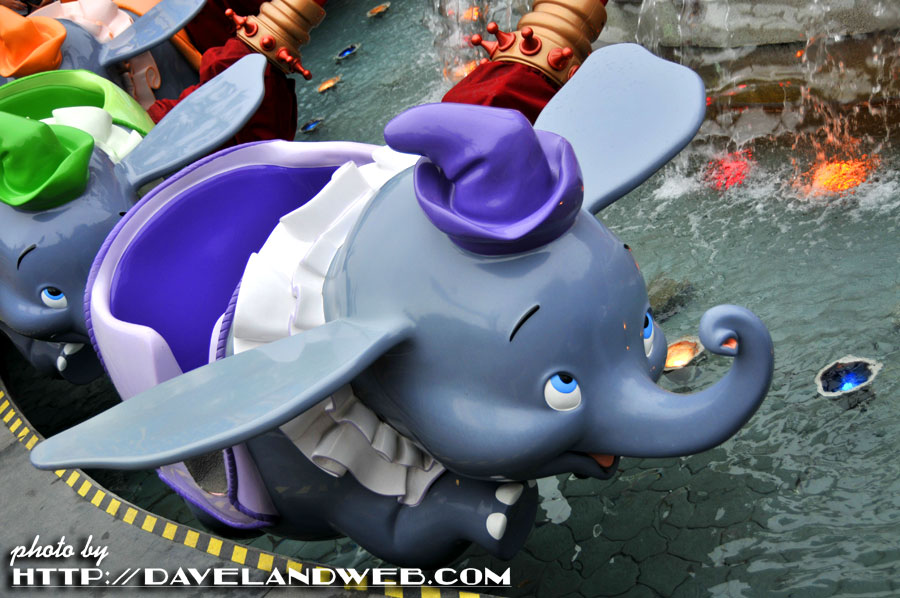 A figure of Timothy Mouse rides atop the central hub; he was not original to the attraction and didn't appear until later in 1957. The figure originally held a training whip, which was briefly replaced with a magic feather during the 1990's. It has since been changed back to the whip.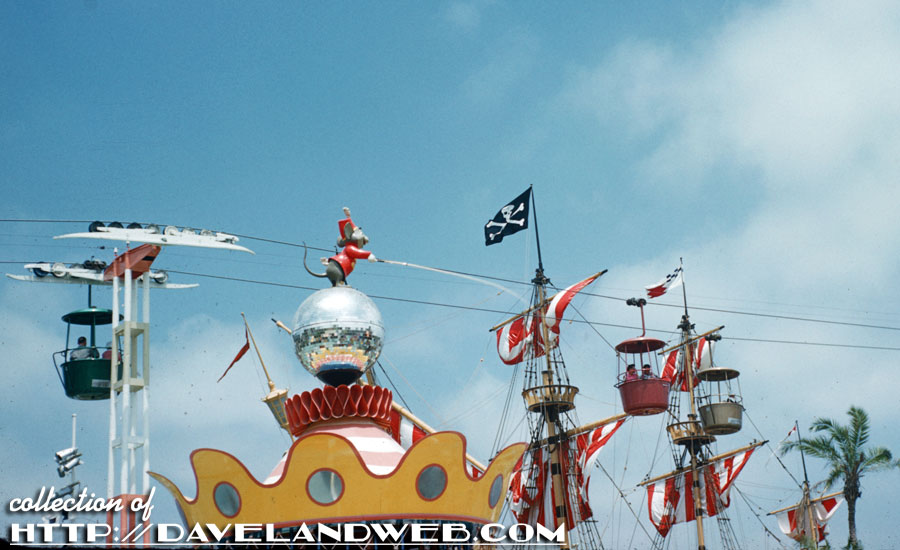 Unfortunately, I don't seem to have any shots in my collection of that elusive feather!