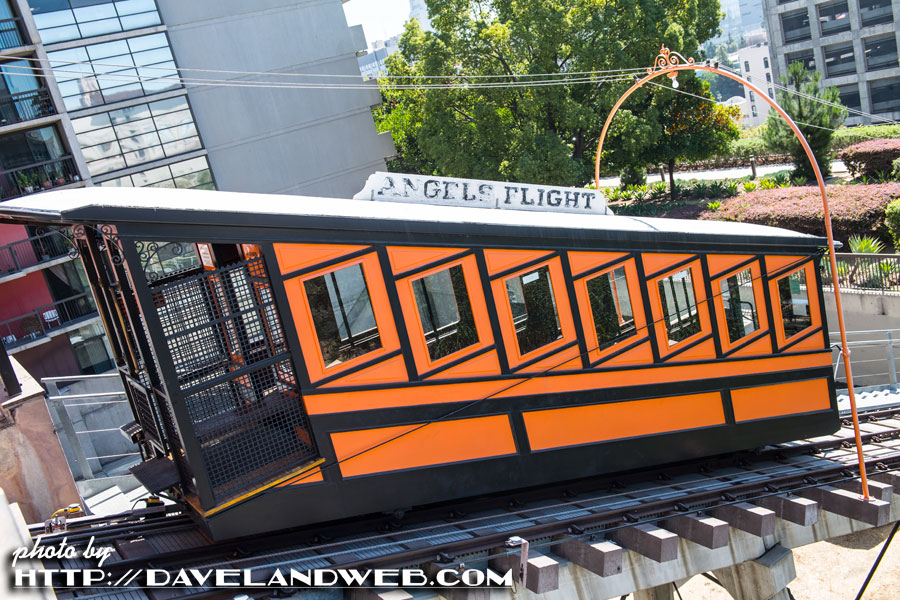 One of my bucket list items was to ride the Angels Flight Railway in Los Angeles. I stumbled upon it through my vintage slide collecting; a few shots happened to be interspersed with some Disneyland slides I had purchased back in 2007. The rabbit hole began there. The first time I saw it in person was 2008, when it had been shuttered for almost seven years due to the accidental death of a passenger.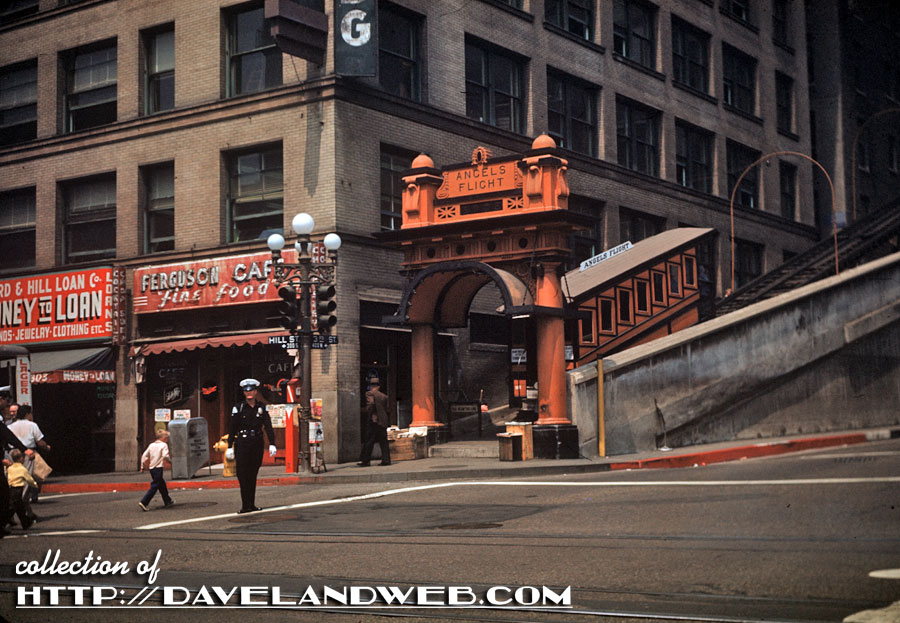 Originally called The Los Angeles Incline Railway, it ran northwest from the west corner of Third and Hill Streets. The entire railway was moved to its current location in 1969. The above shot from 1953 and the 1962 shot below show the original location.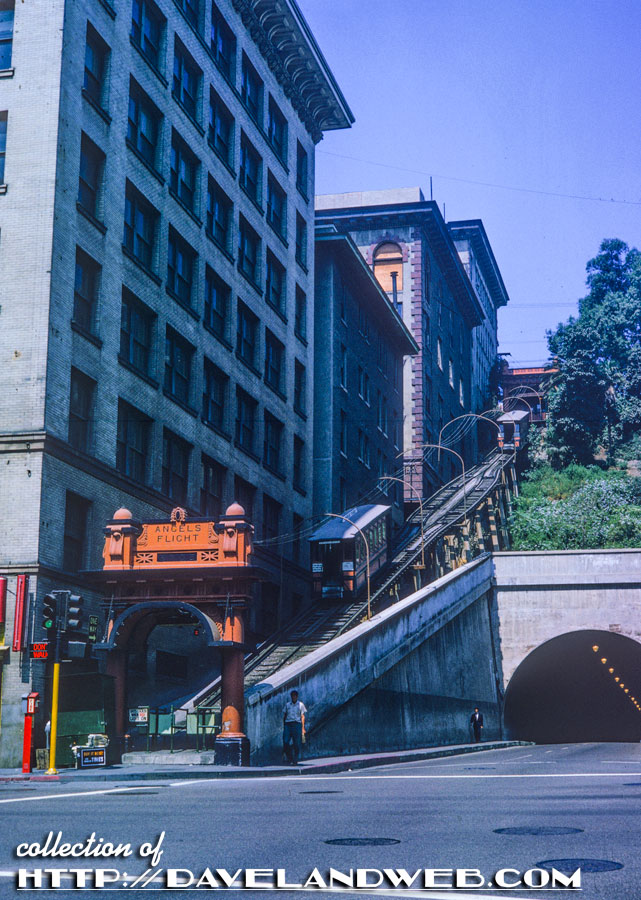 A detailed view: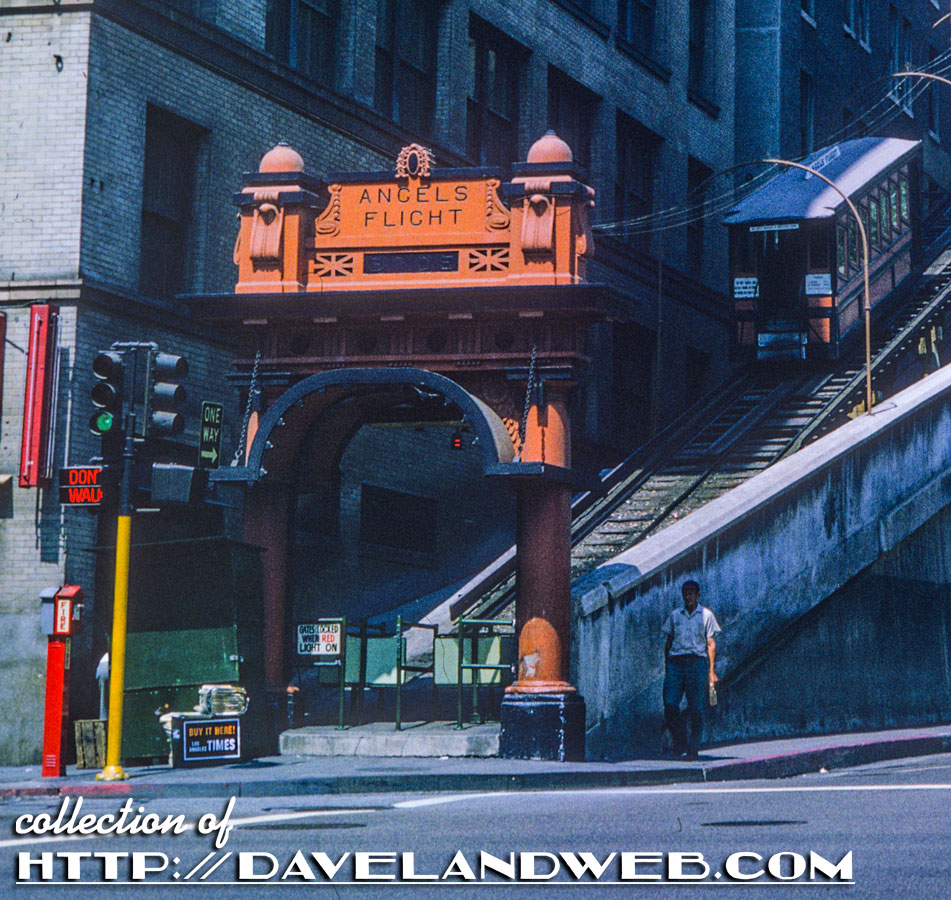 Thanks to a "bit part" in the blockbuster hit "La La Land," Angels Flight got a nice little publicity push and reopened in 2017. At the time this scene was shot, the attraction was not open to the public. Oops. Tiny slap on the wrist for that one; the end justifies the means.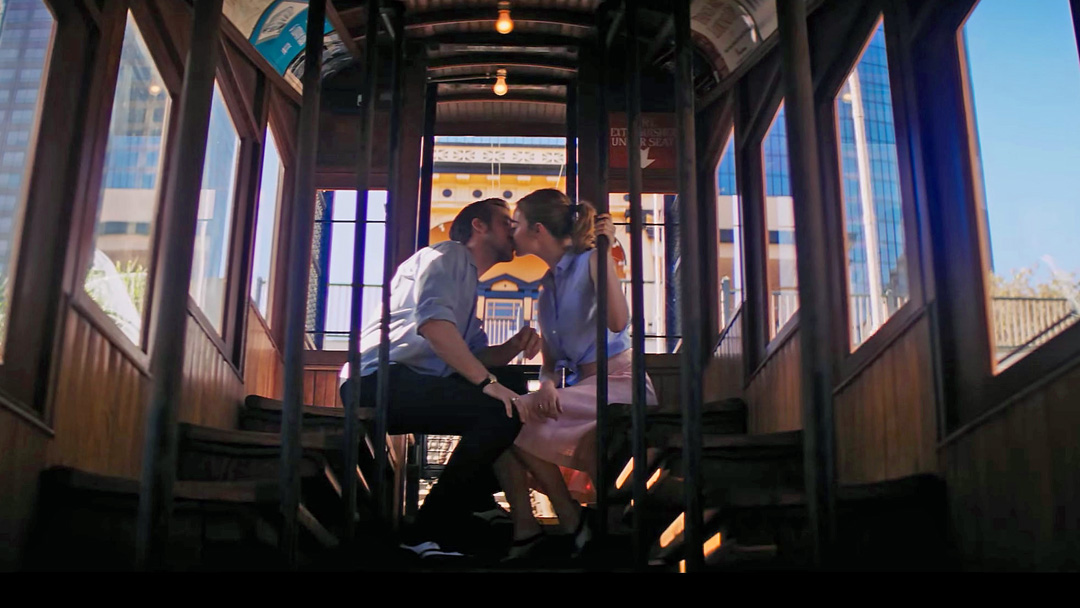 As serendipity would have it, I was wandering nearby doing a photo shoot recently and a few employees happened to be on site. They asked if I wanted to take a roundtrip. Duh.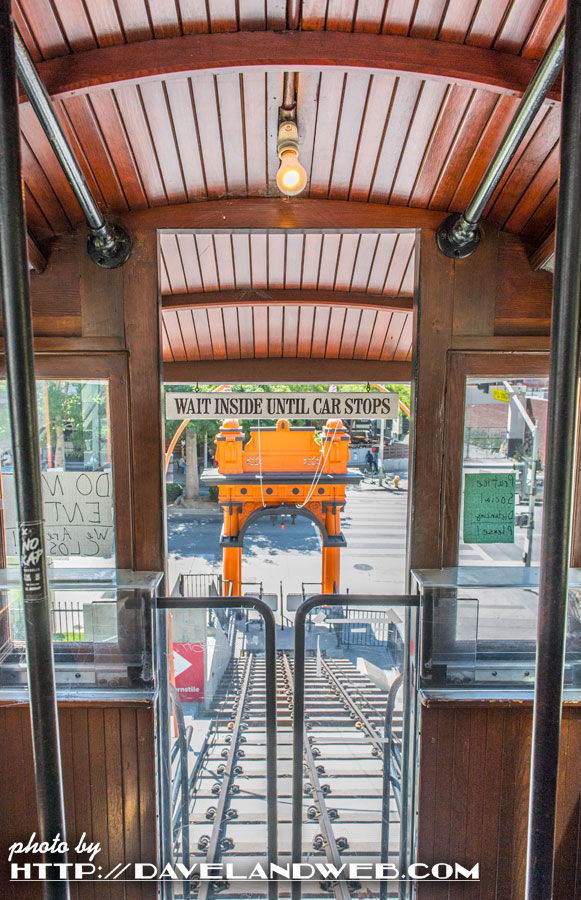 While it may not be Space Mountain, it is just one of those little experiences that make downtown Los Angeles special. I thoroughly enjoyed my trip; well worth the wait!