While I am intently working on a multi-part story for my blog, I will post this short (but AMAZING!) find. Recently, I was sent the above photo and accompanying note from Rudolph Parducci's granddaughter, Marcella. Who? Just read on, people. It's not all about the pictures!
I have always been curious where you got your information about Chris Mueller Jr. sculpting Dumbo. I assume that maybe he did the update but wasn't the sculptor of the original ride casts, as we were always told that our grandfather Rudolph Parducci did (see above photo). He, too, worked for Walt Disney along with other movie studios. It is possible that he was acquainted with Chris Mueller Jr., although we will likely never know since he died in 1973. His brother Corrado was the more famous Parducci sculptor, as Papa shied away from fame, even post-mortem when movie studios requested to make a film about his life.
While it is currently under renovation, the Dumbo Flying Elephants attraction at Disneyland still entertains guests of all ages as it soars over Fantasyland.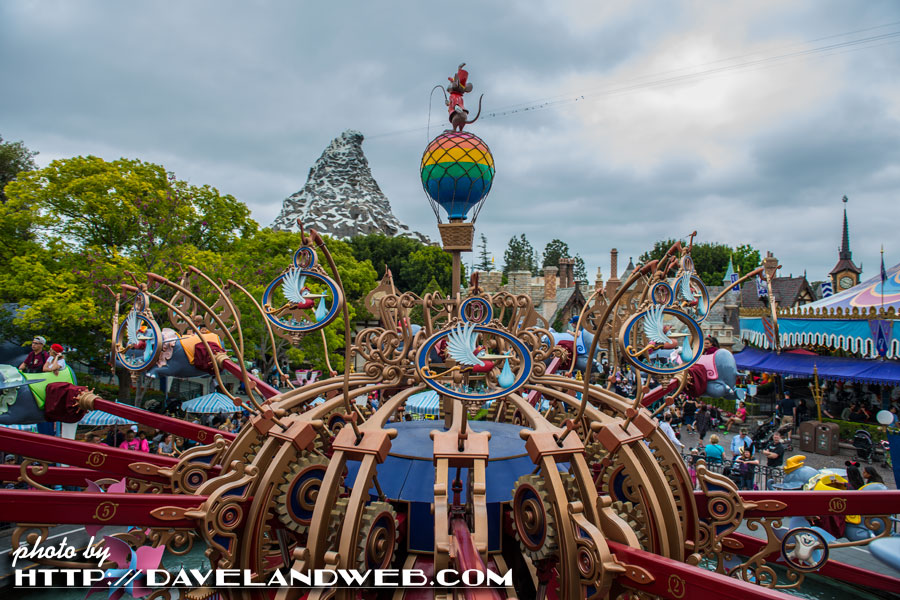 What a great example of how a Google search can yield something wonderful.
See more Disneyland Dumbo attraction photos at my
main website..
Follow my Daveland updates on
Twitter
and view my most recent photos on
Flickr
&
Instagram
.