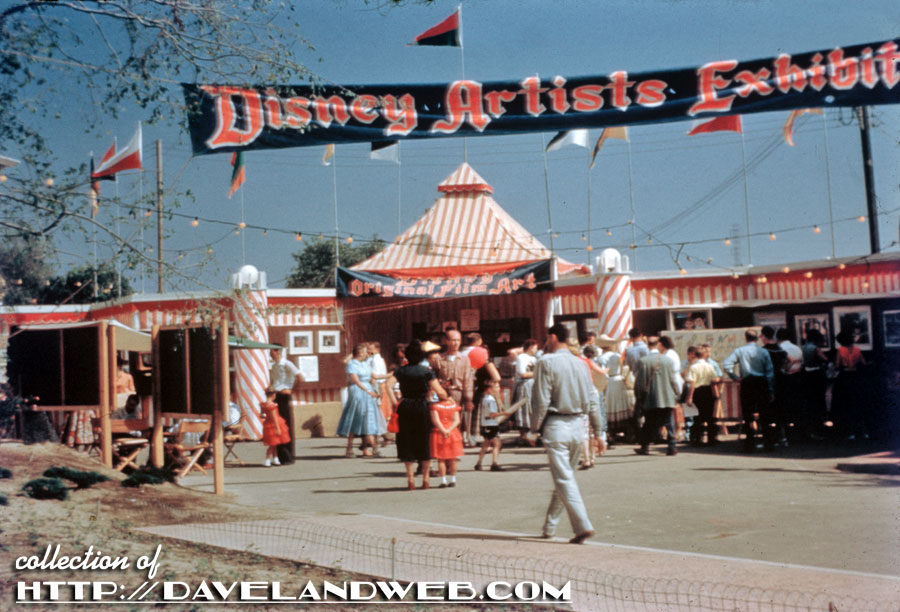 Here's a vintage shot of the tent that was once located near the Plaza Inn, featuring the Disney Artists Exhibit. Not really exhibit, it was a slightly veiled attempt for Disney to sell of its "worthless" stock of animation cells. I should have so many worthless things in my home! Here's a detailed view: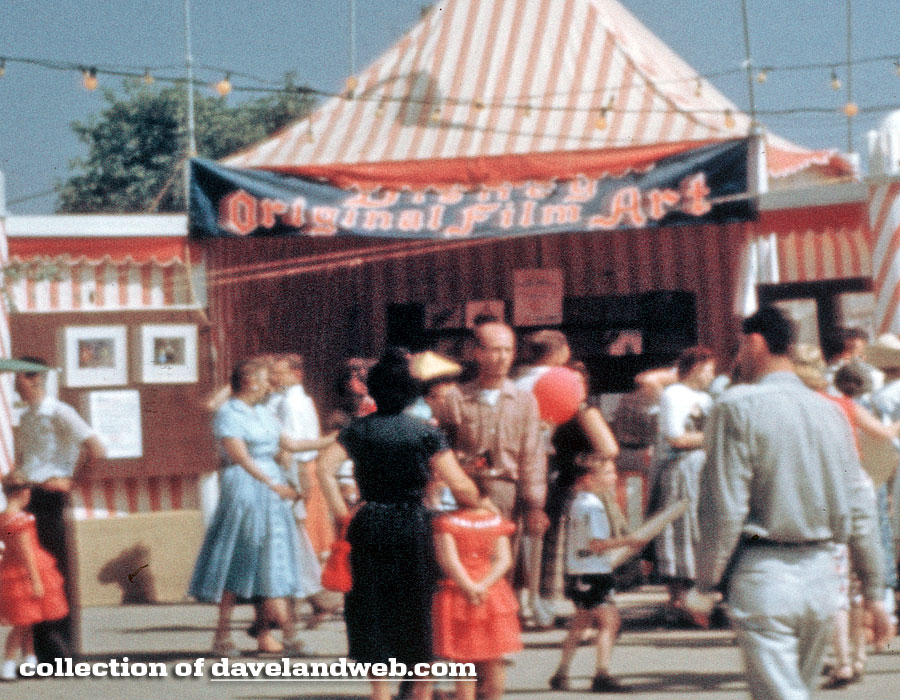 A few previously posted shots of the same area: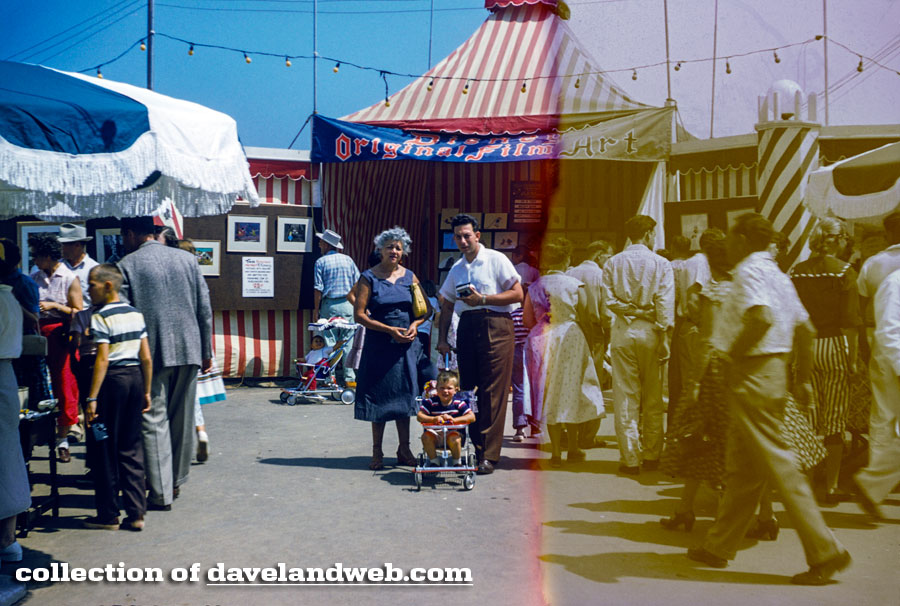 Later, the tent was repurposed as an advertisement for the never-to-be built Edison Square: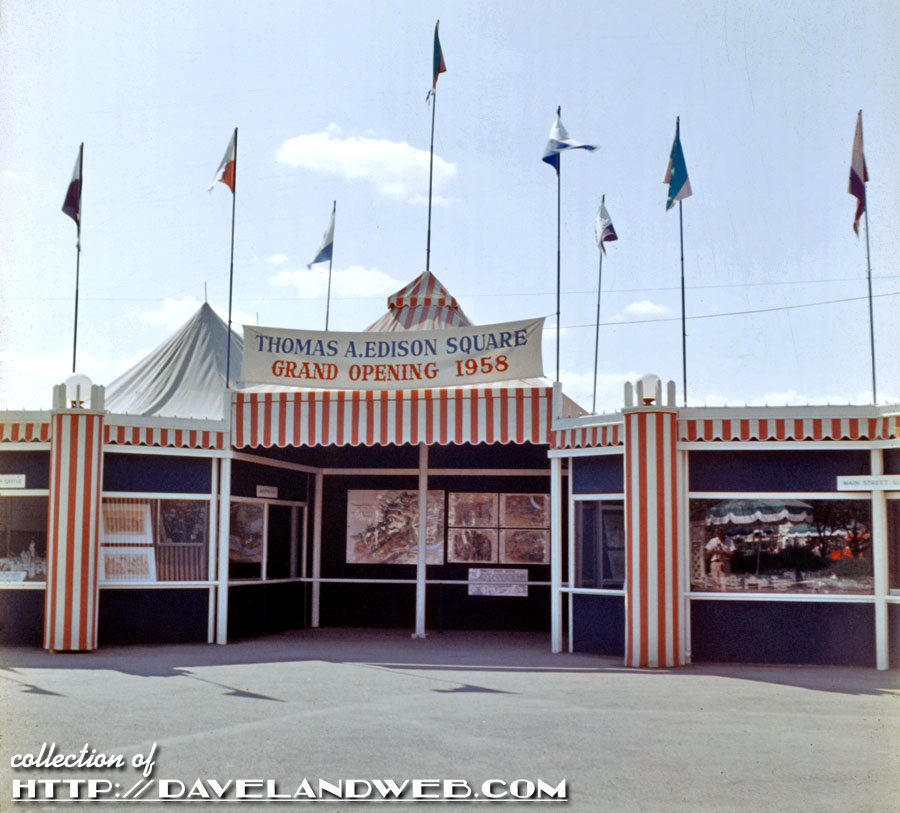 A detailed view that most likely shows the person who shot the photo: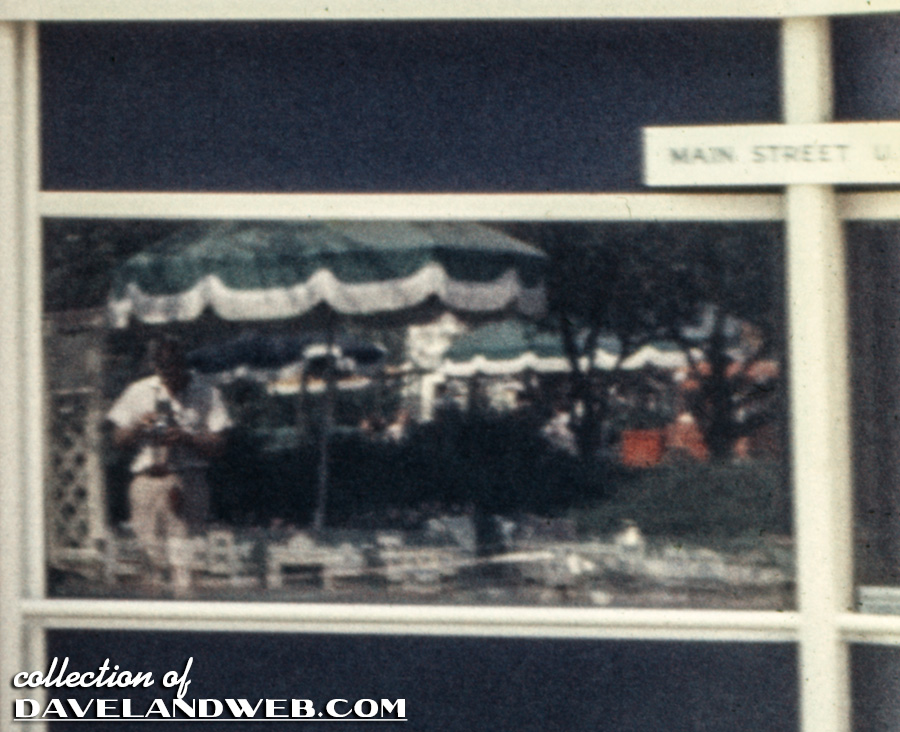 More vintage (and current) Disneyland photos at my
main website.
Follow my Daveland updates on
Twitter
and view my most recent photos on
Flickr
.