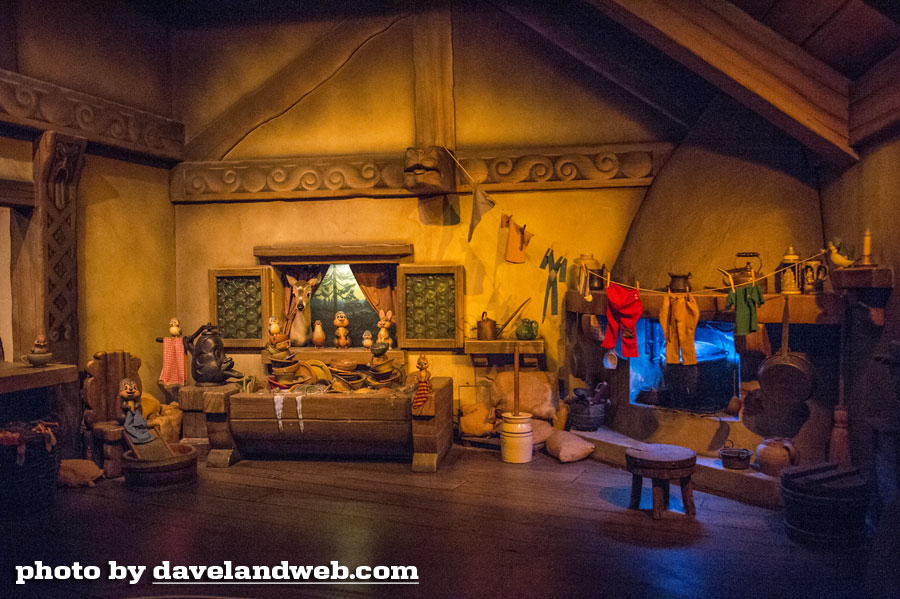 Due to server issues, this promised post is a few days late. It is now time to board your mine train and visit the world of the fairest maiden of all, Snow White.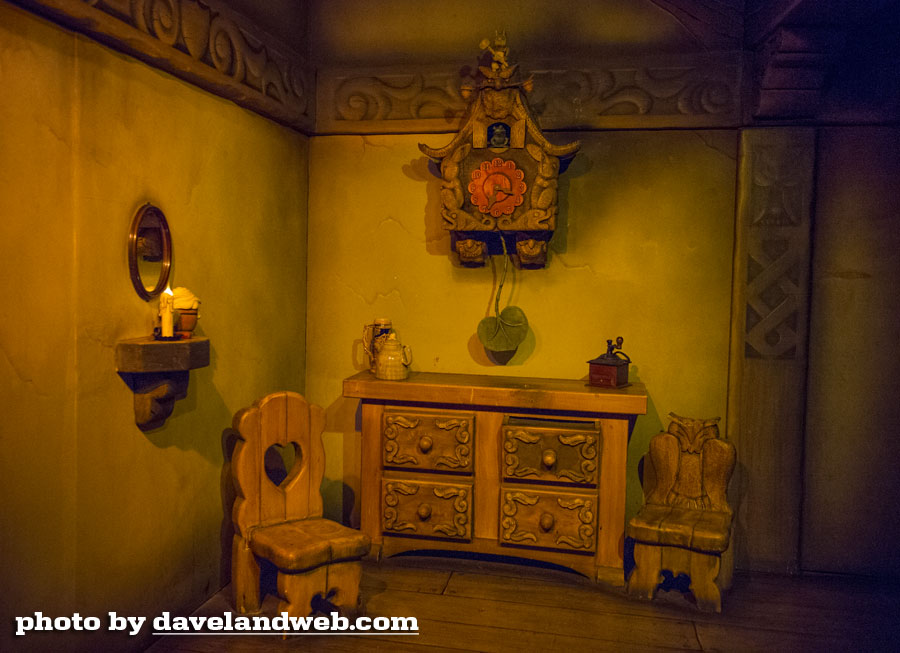 Just in case you are into cuckoo clocks, here's a closeup!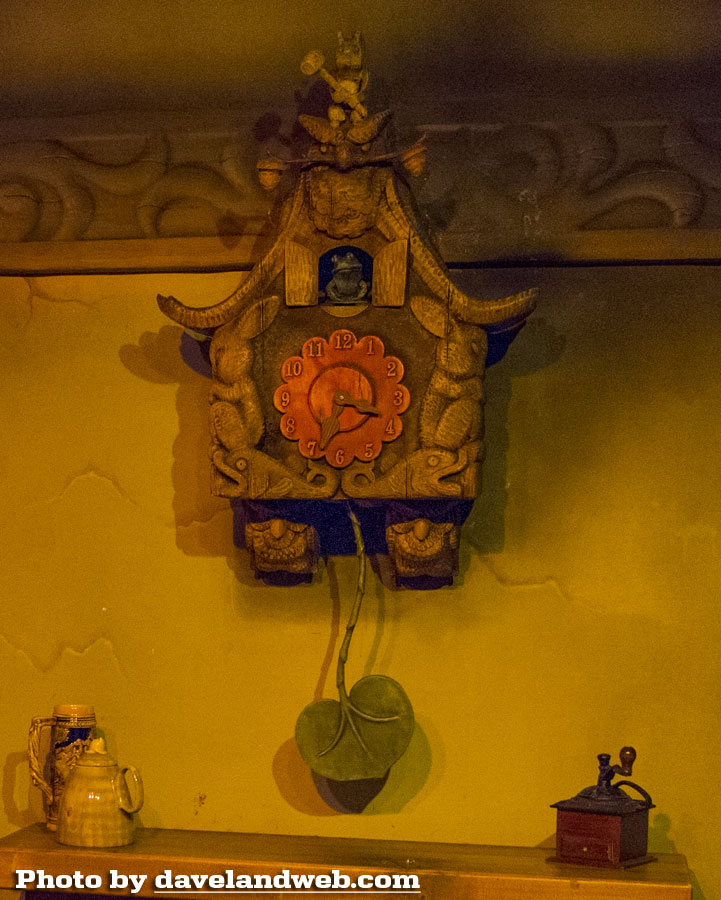 Time to head up to bed.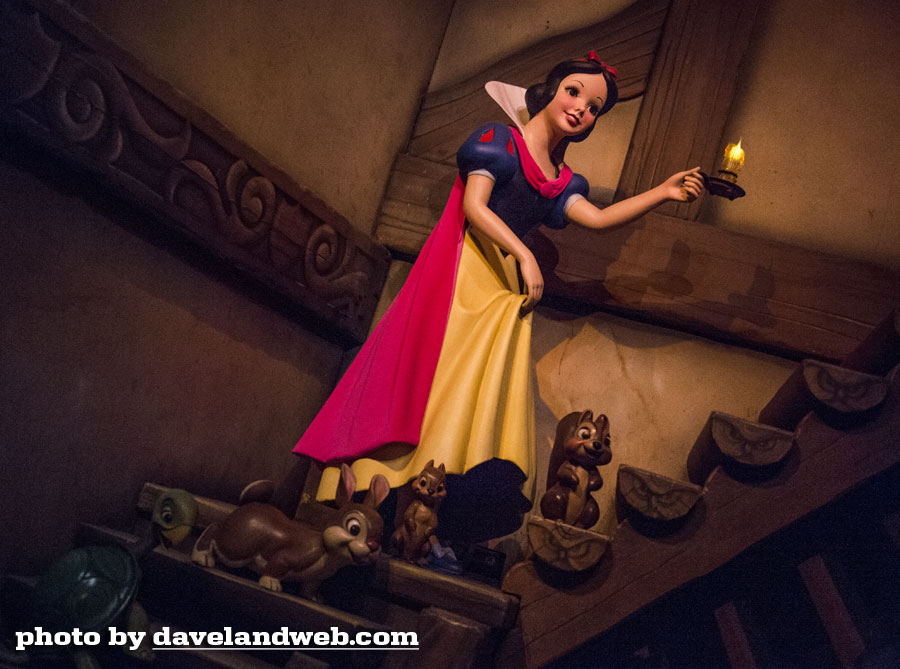 The party continues on downstairs.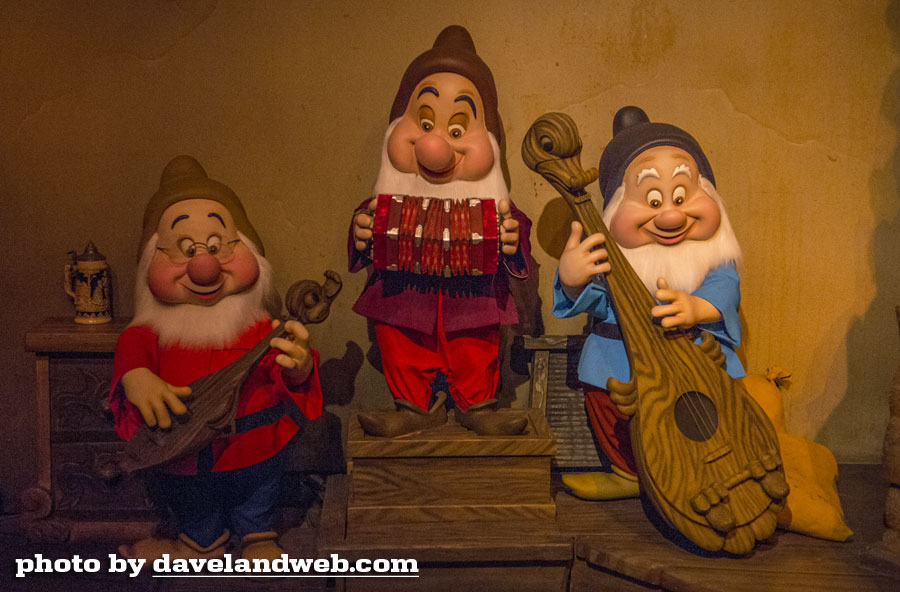 Nothing like a peeping tom-ette to ruin a good time.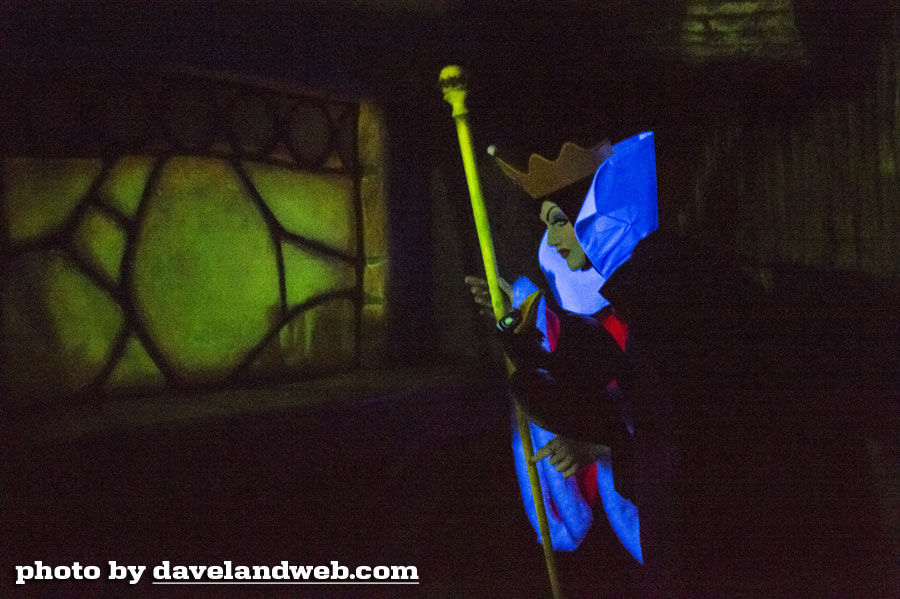 This way to the mines.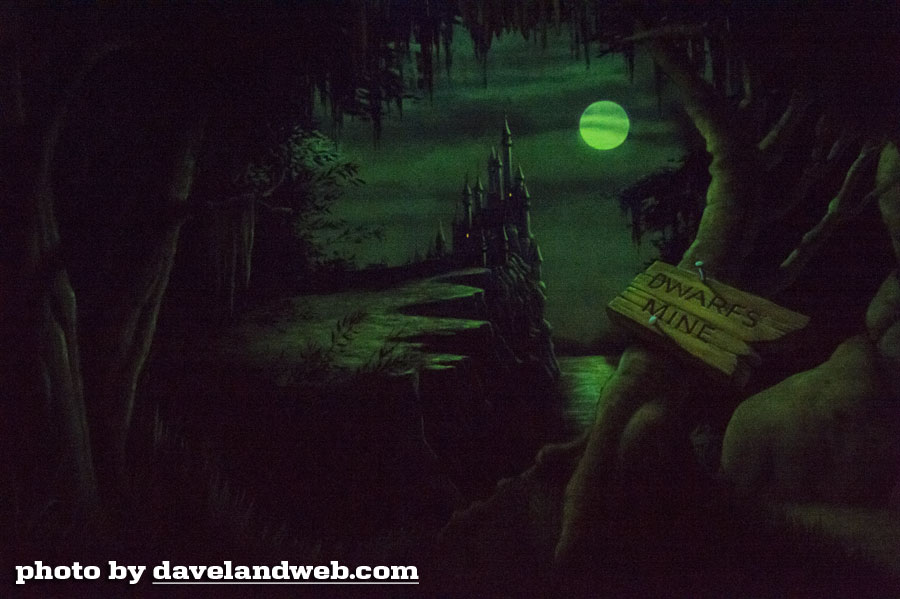 With gems like this, who needs the stock market?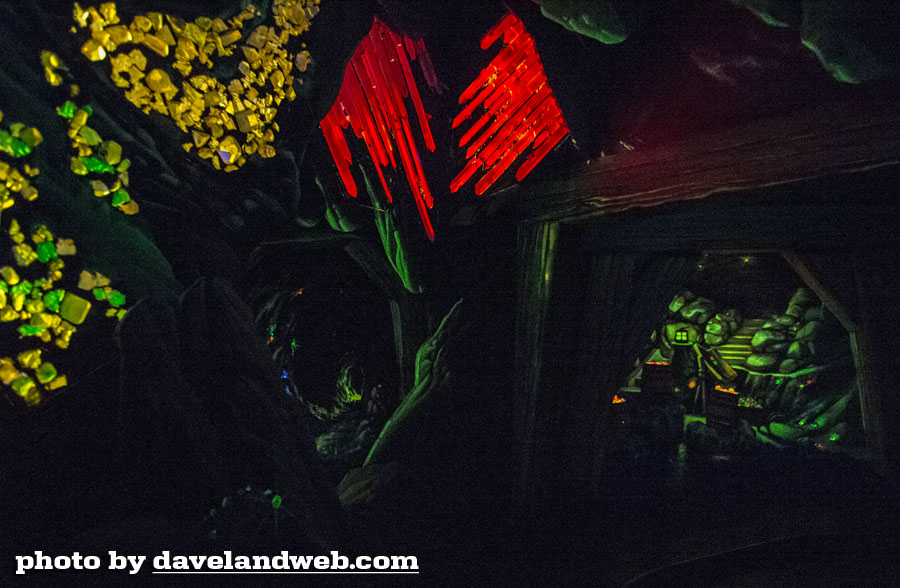 Time for the transformation scene: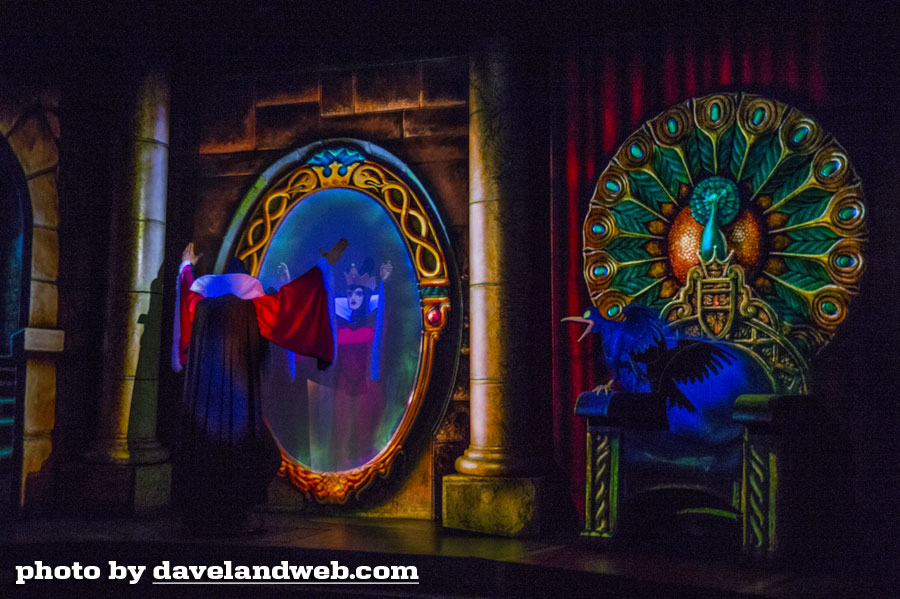 What a great effect.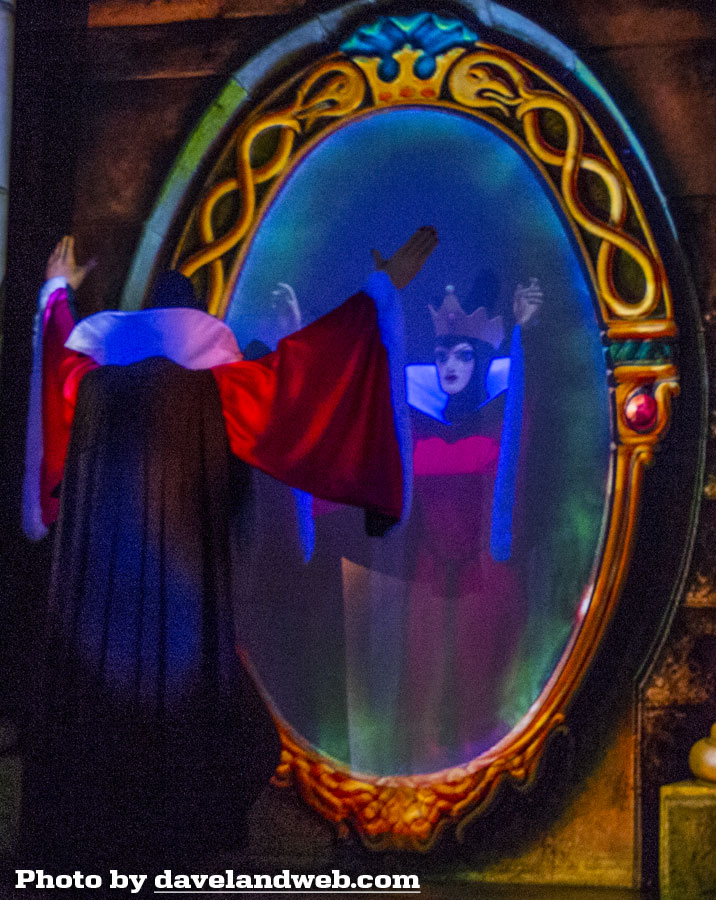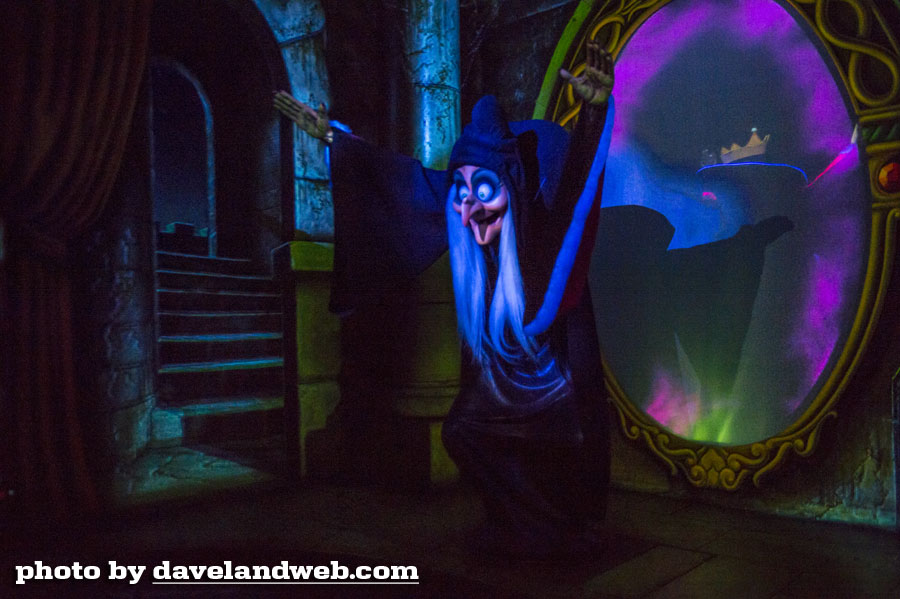 This is not the apple-a-day that your doctor was referring to.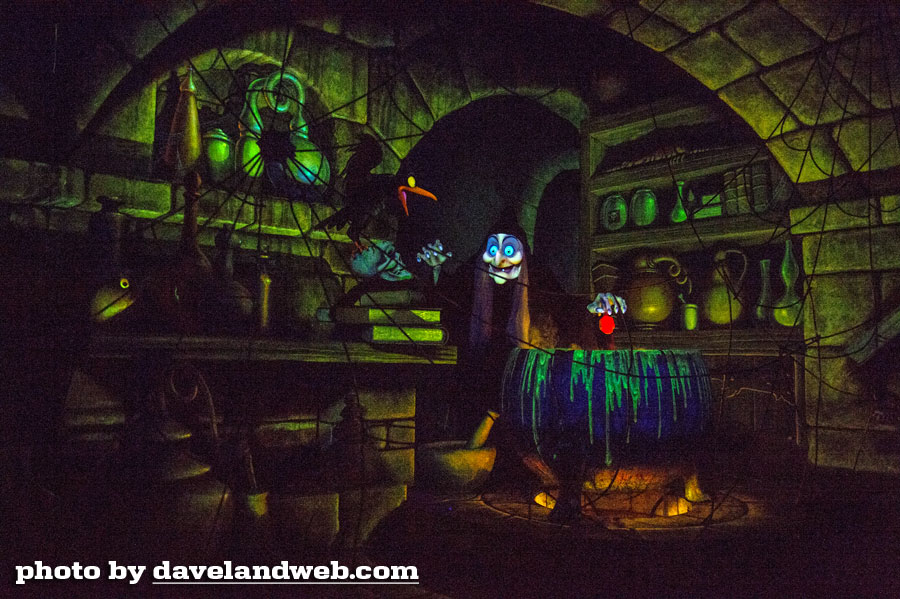 The big rescue scene: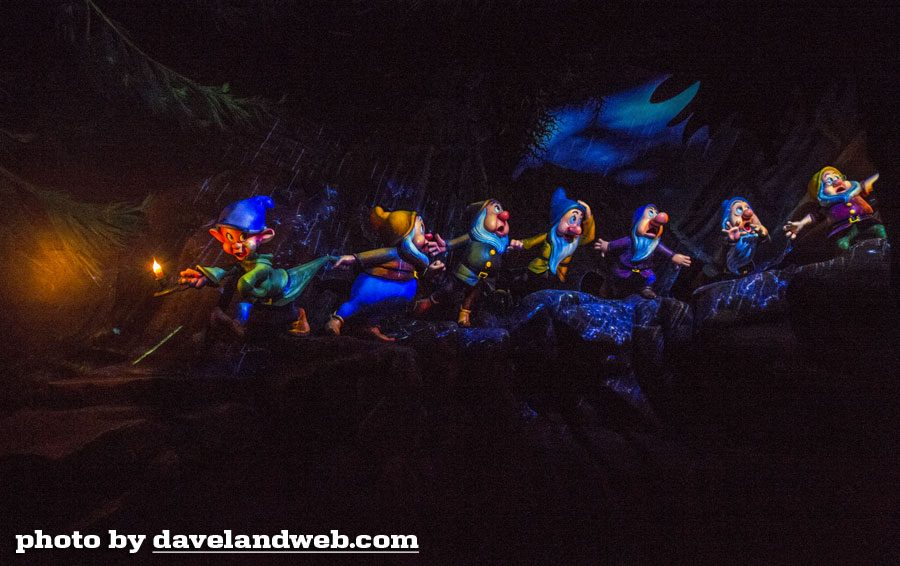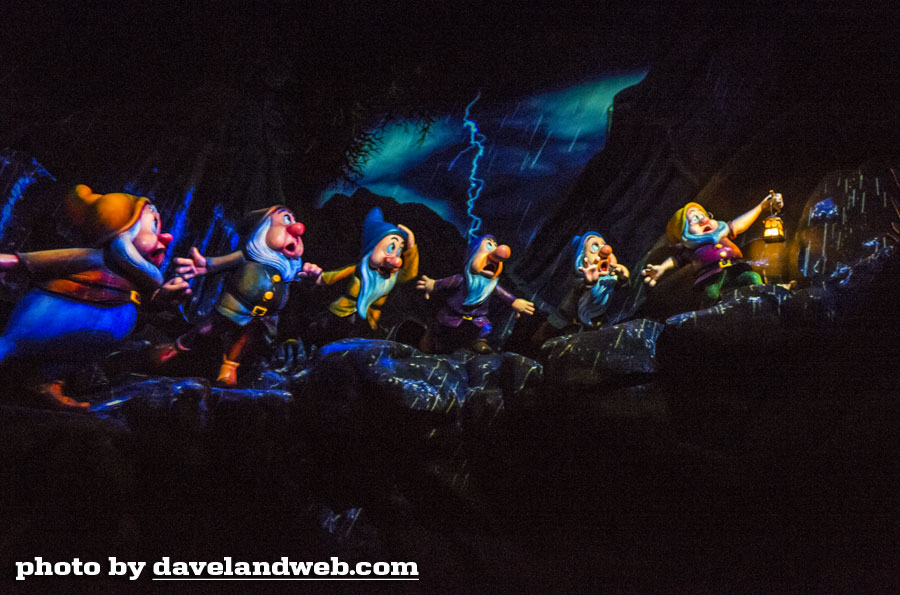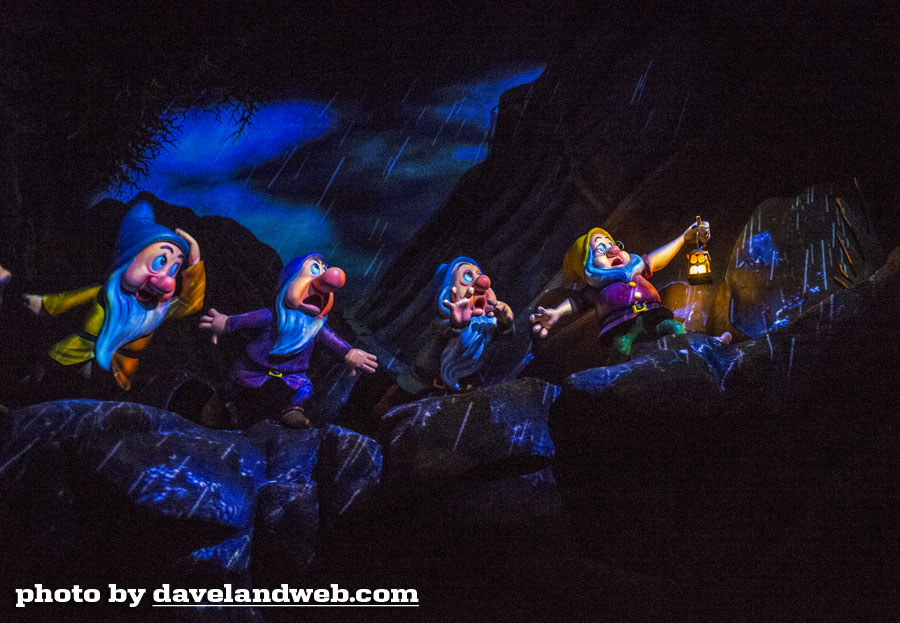 …and the quick ending: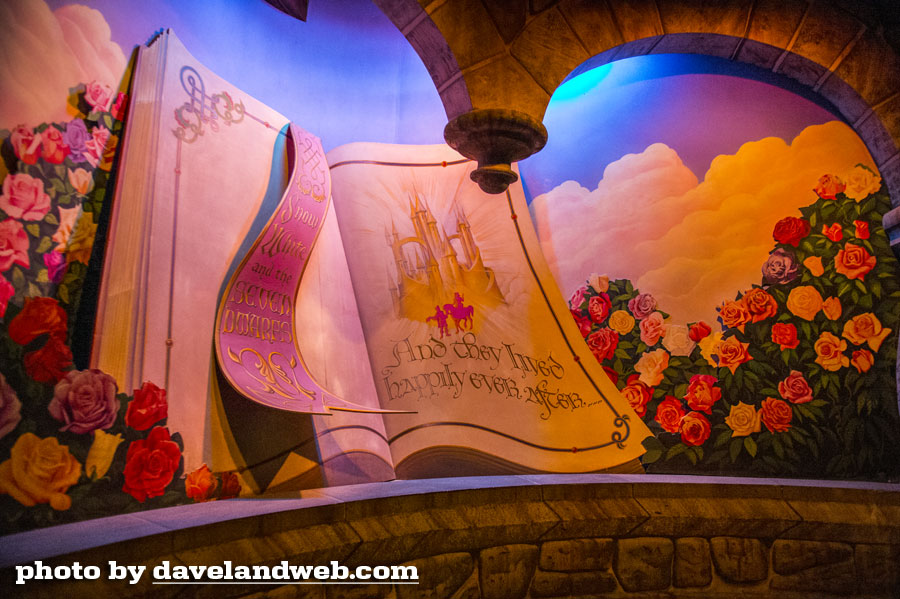 More shots of the fairest-maid-of-all's dark ride at my
main website.
Follow my Daveland updates on
Twitter
and view my most recent photos on
Flickr
&
Instagram
.