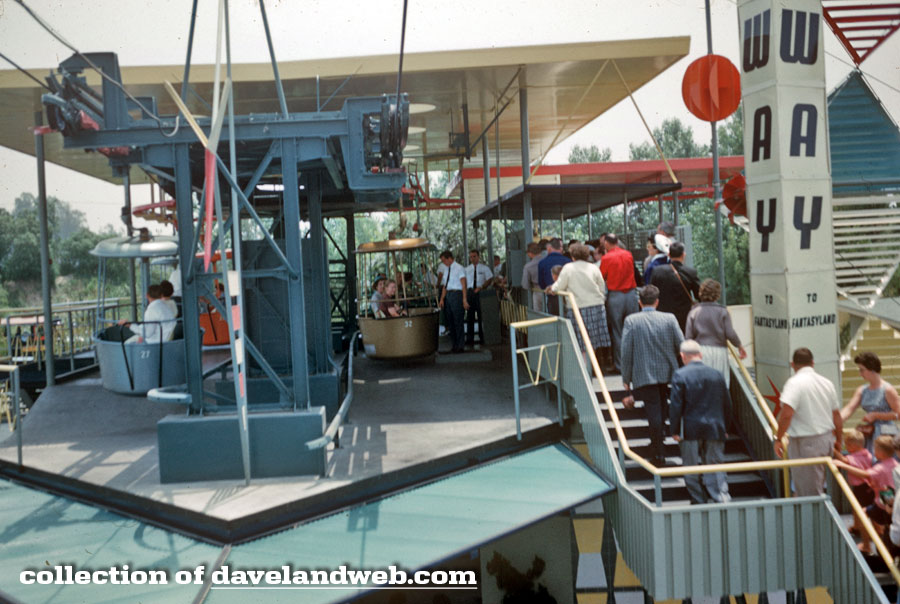 Today I present to you a few vintage Skyway shots as many of you return to work after a three day weekend. This June 1960 shot shows the Tomorrowland Skyway Station.
I believe the train seen here in Tomorrowland visible in this detailed view is the Fred Gurley.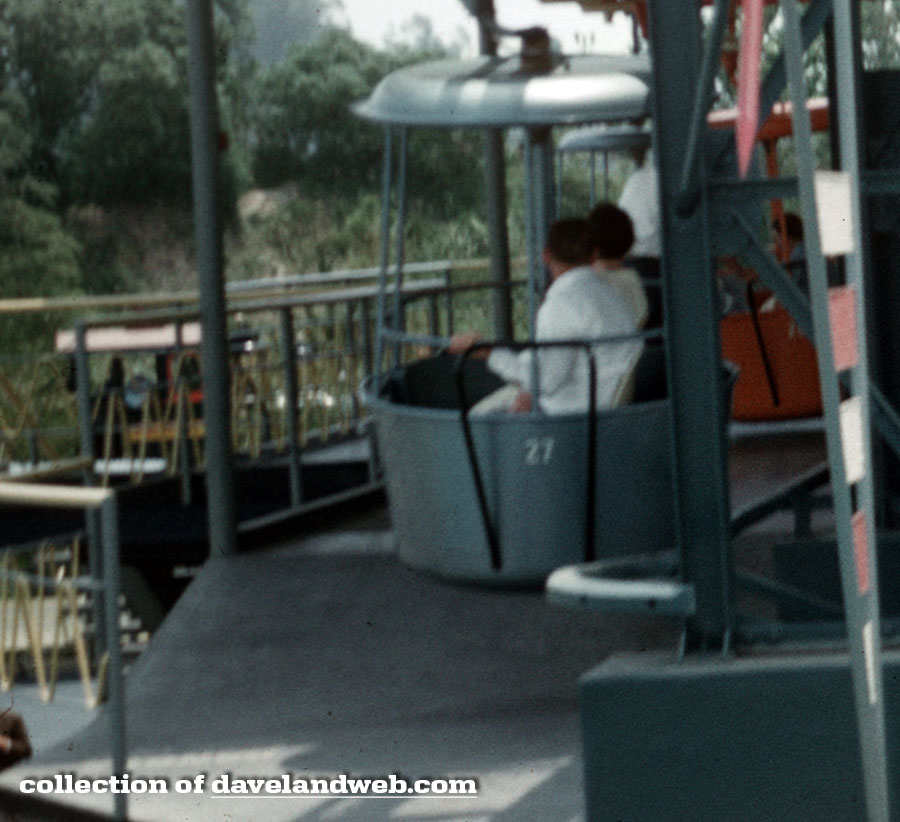 Look at those cast members wearing ties. What a different time it was.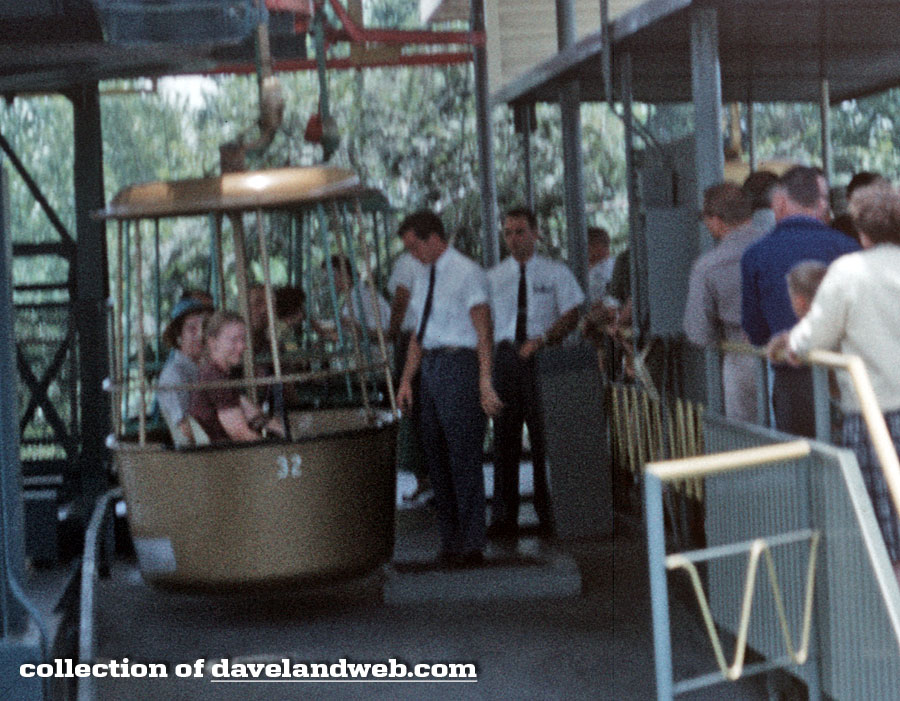 This February 1965 view shows the Matterhorn and was shot from a bucket departing the Tomorrowland station…or about to enter it! I am sure there is a Disneyland geek out there who can tell.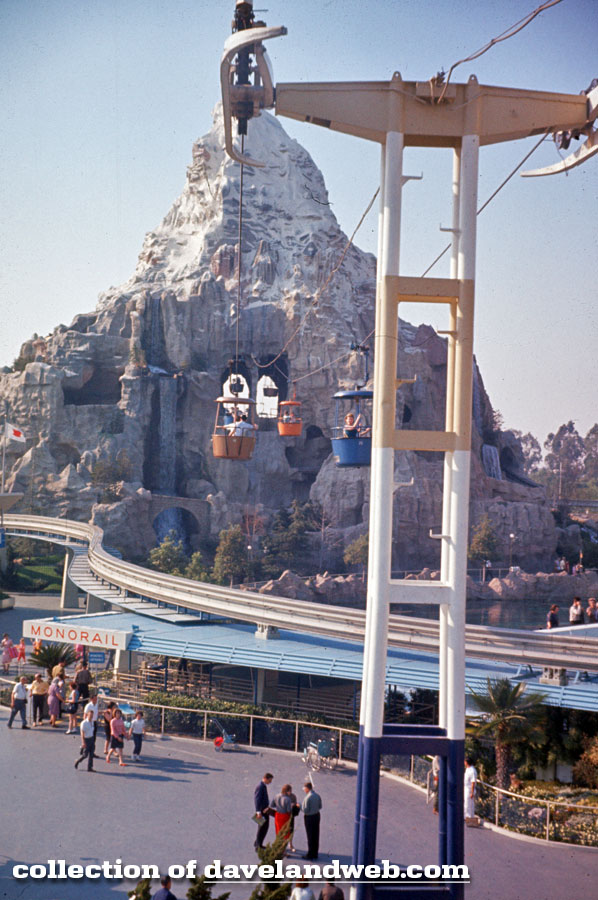 A detailed view of the buckets: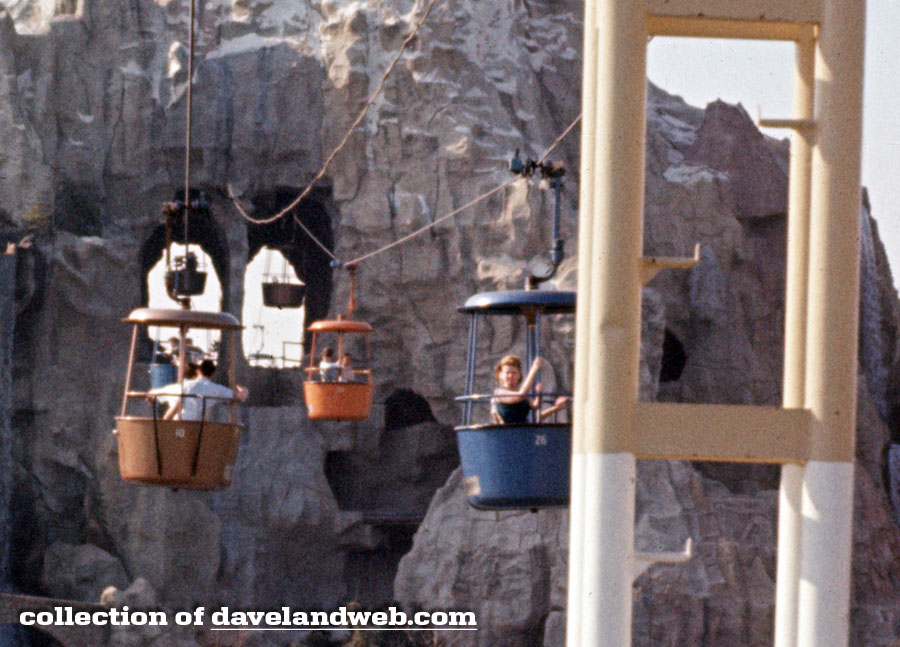 More Skyway photos at my
main website.
Follow my Daveland updates on
Twitter
and view my most recent photos on
Flickr
&
Instagram
.