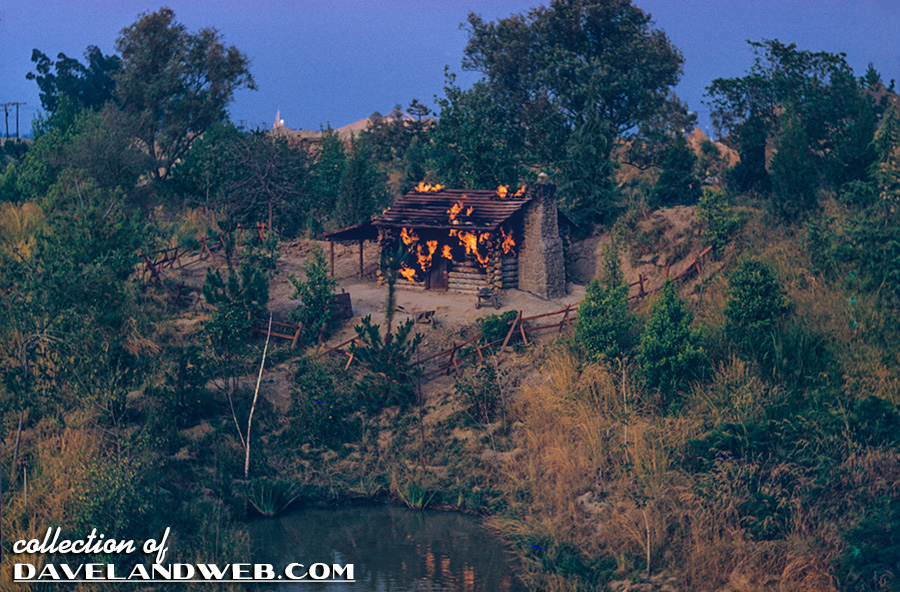 Because I'm a little twisted, I really miss this wacky detail of Disneyland: the dead man at the (no longer) Burning Cabin along the Rivers of America. This first shot is from an undated slide, and there is NO man-with-an-arrow-through-the-chest. The second view is from September 1959, and there he is, with a big ol' nasty arrow sticking out of his chest.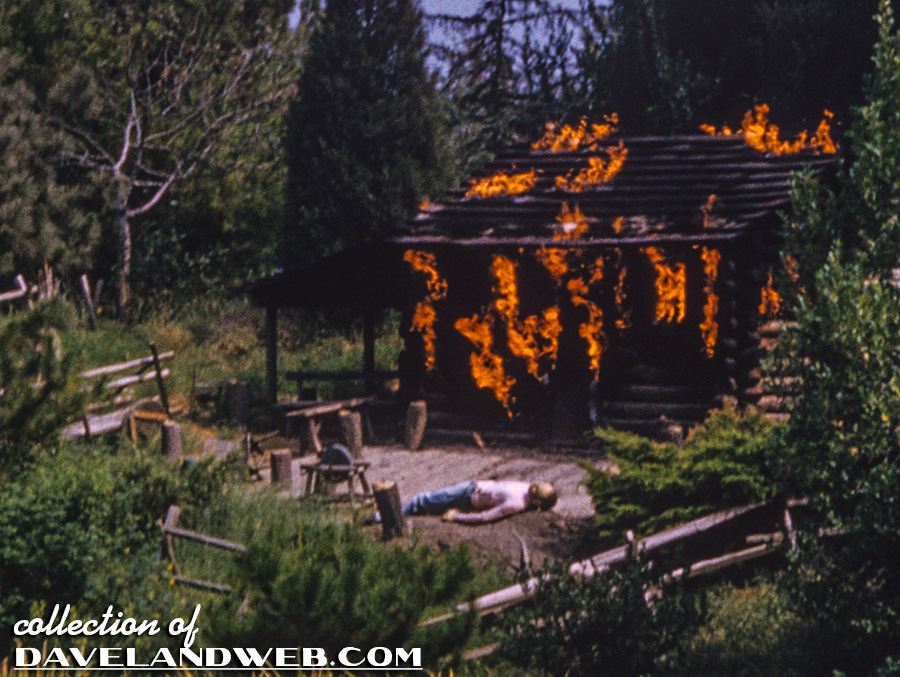 Fast forward 10 years to 1969 and the wind must have blown the poor varmint clear around. The last shot shows you what you view today as you ride past on the Mark Twain: just a quaint cabin with some laundry hanging to dry; not really anything that would catch your eye. C'mon Disney: bring back the dead guy!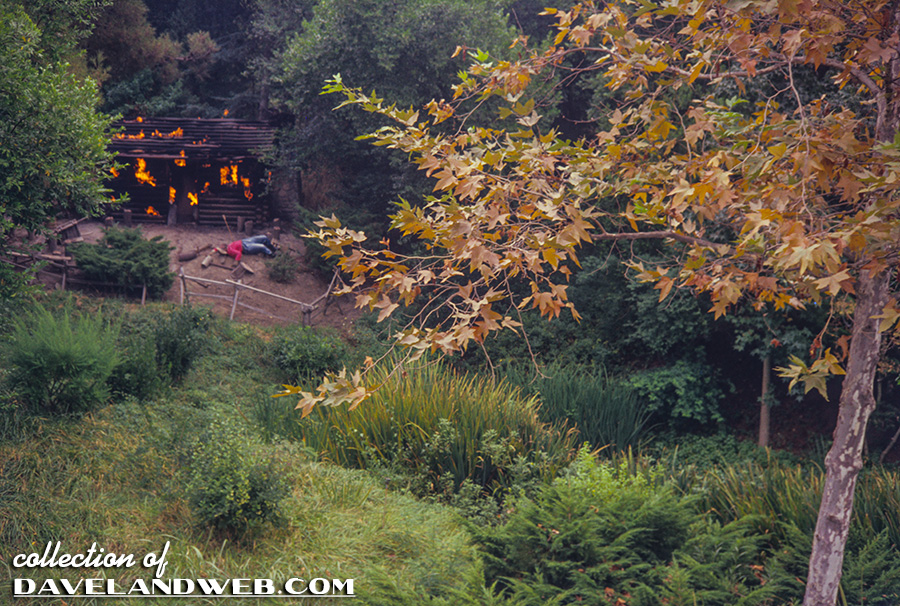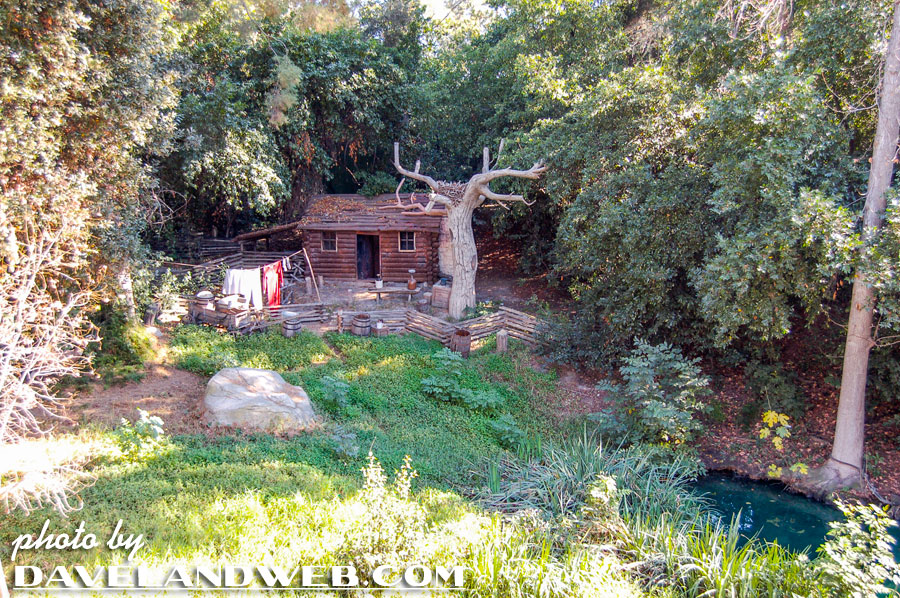 For more Burning Cabin photos, visit my regular
website
.