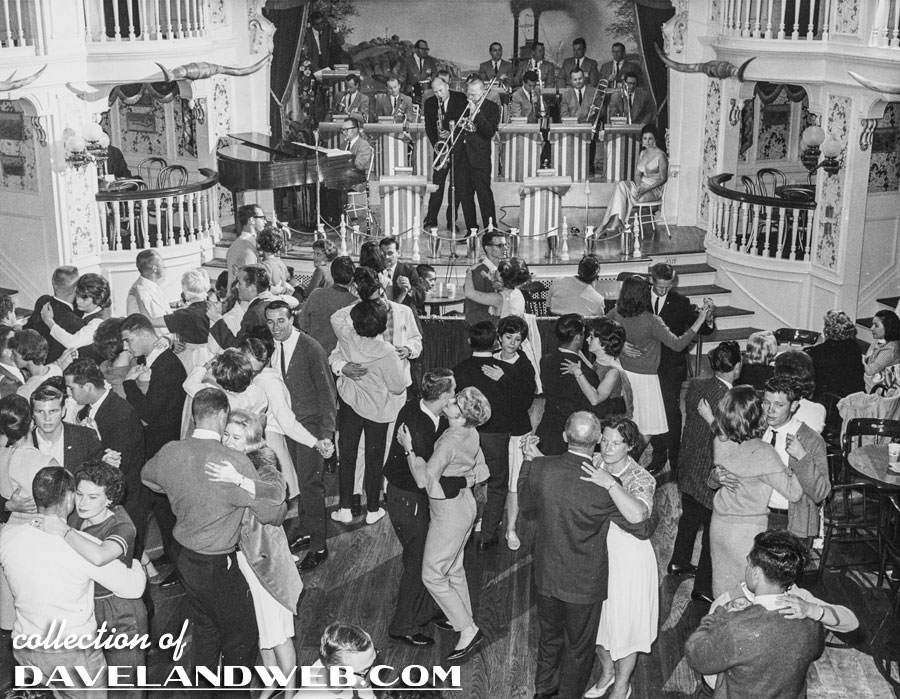 Here are 2 more from my 1963 batch of Golden Horseshoe photos. I always think of Wild West or Hillbilly entertainment when it comes to the GH, but as yesterday's post of Charlie Barnet and today's photo of dancing shows, the GH was apparently sometimes used as a nightclub.
Disney Dutchman identified the band as the Elliot Brothers Orchestra, with Lloyd on trombone and Bill on sax.
I also love this second shot taken before opening, with the bartender just waiting and an unidentified gent enjoying a cig.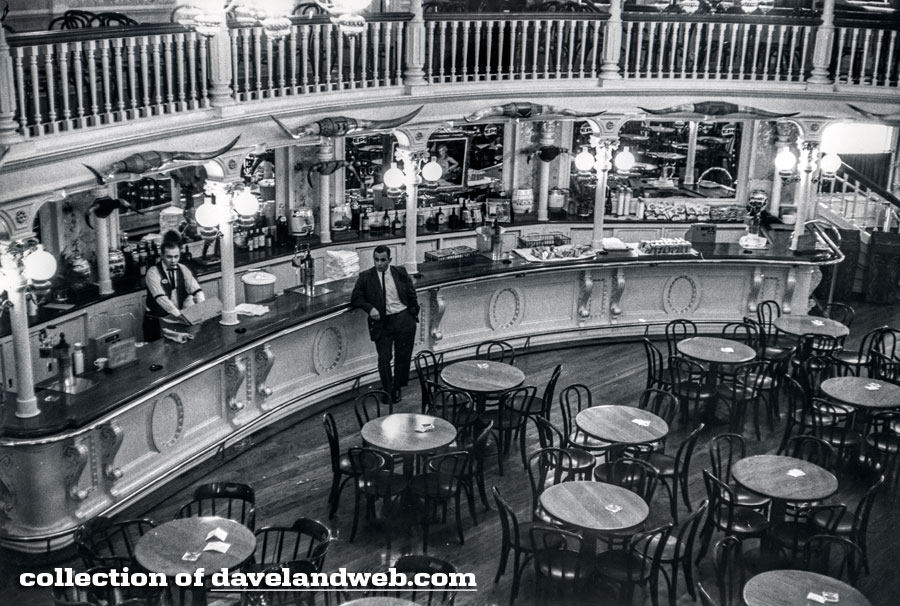 See more vintage Disneyland photos at
my website
.