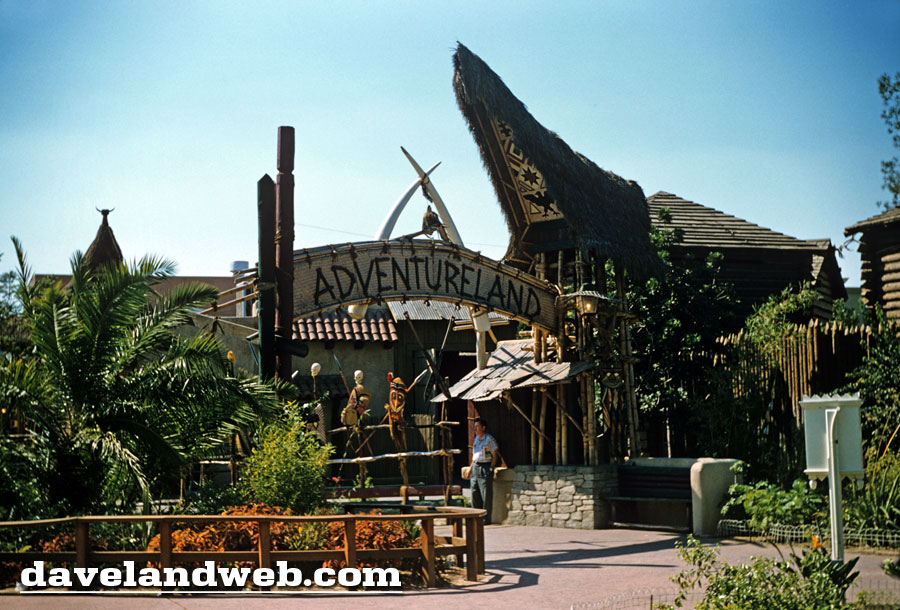 Here's an often seen shot, the entrance to Adventureland. I love this sign; one day, I will make a craft project out of it for my Tiki Bar. I've said it before: it always amazes me to see shots of the park with virtually no visitors. Something you just don't see anymore.
RANT OF THE DAY:
For years, Disney has refused to release "Song of the South" on video, because of its supposed racist content. Rumors of a 60th Anniversary DVD release were recently publicly squelched by Bob Iger, stating the same reasons of not wanting to offend. So, if this is the case, why is Disney's online store now rolling out "Song of the South" merchandise in the Collectibles section of the website?!?
See more vintage Disneyland photos at
my website
.
Follow my Daveland updates on
Twitter
and view my most recent photos on
Flickr
&
Instagram
.