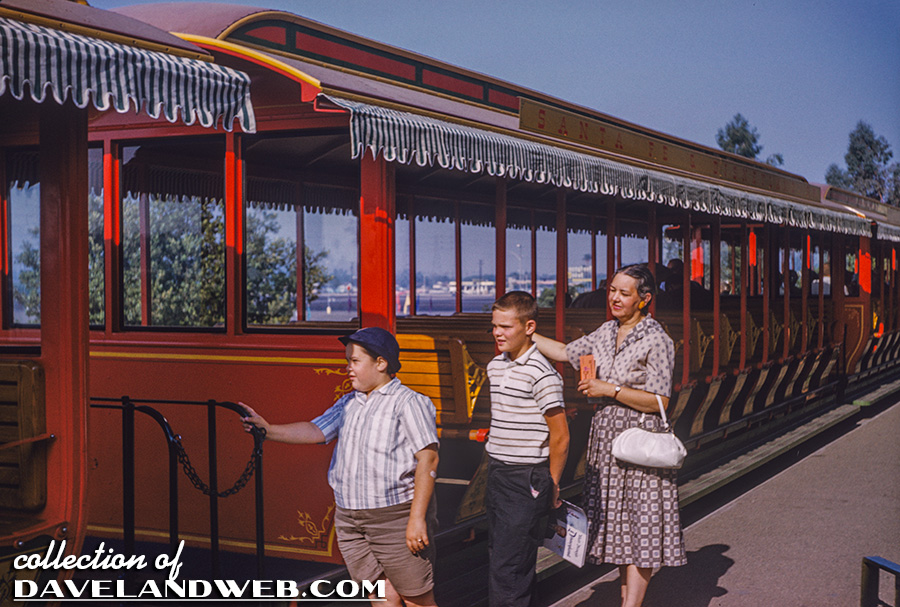 Two consecutive images that were dated July 1960 show a family getting ready to board the cars of the Disneyland Railroad at the Main Street station. A detailed view shows the Disneyland Hotel sign in the background, a ticket book in the woman's hand (gasp! tickets!), and a brochure/guidebook held by the boy with a crew cut.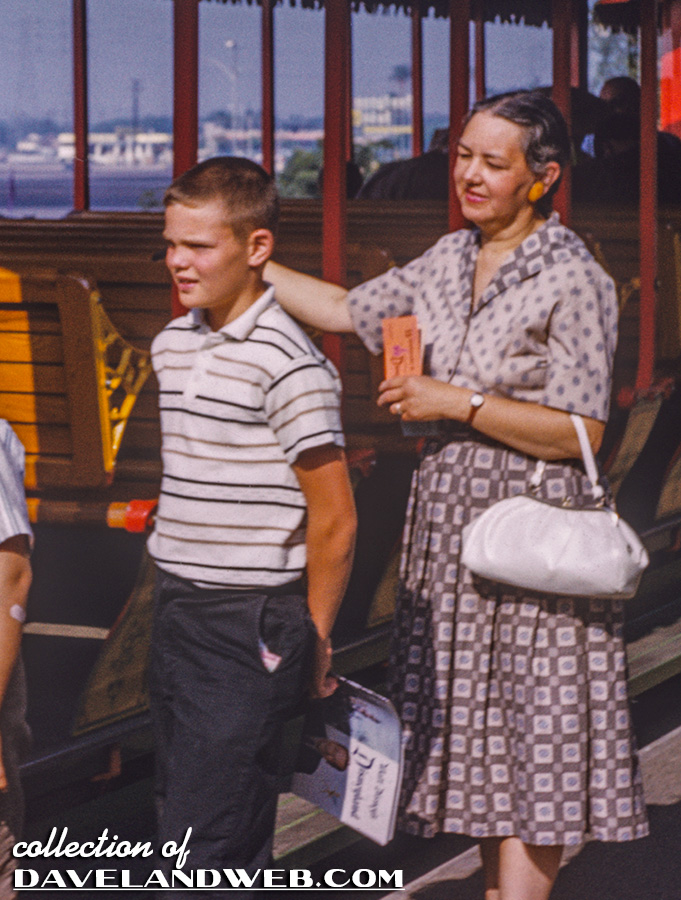 This appears to be the guidebook he is holding, which makes me think the date was written/stamped incorrectly or that this roll of slide film sat in the camera for awhile.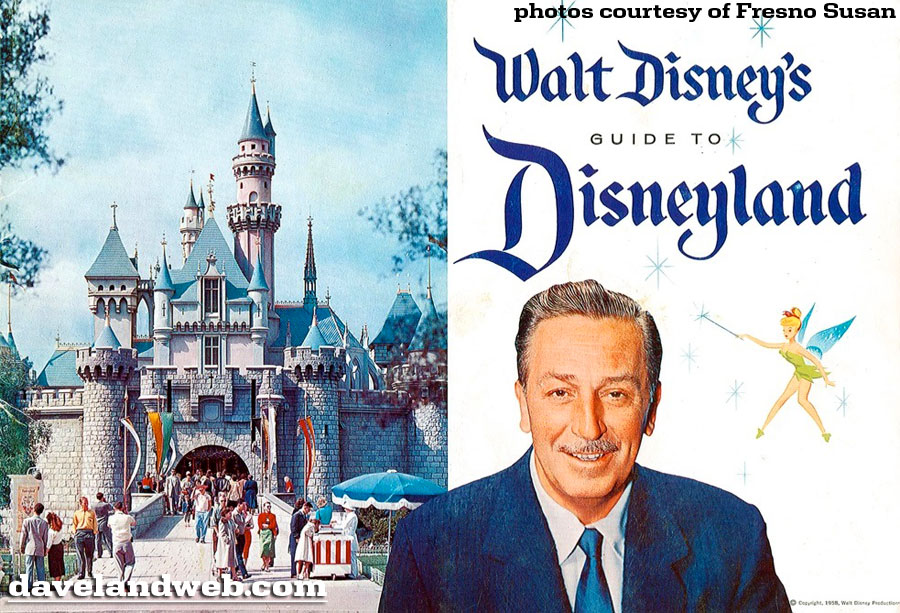 The next slide shows how many people had visited Disneyland at this time: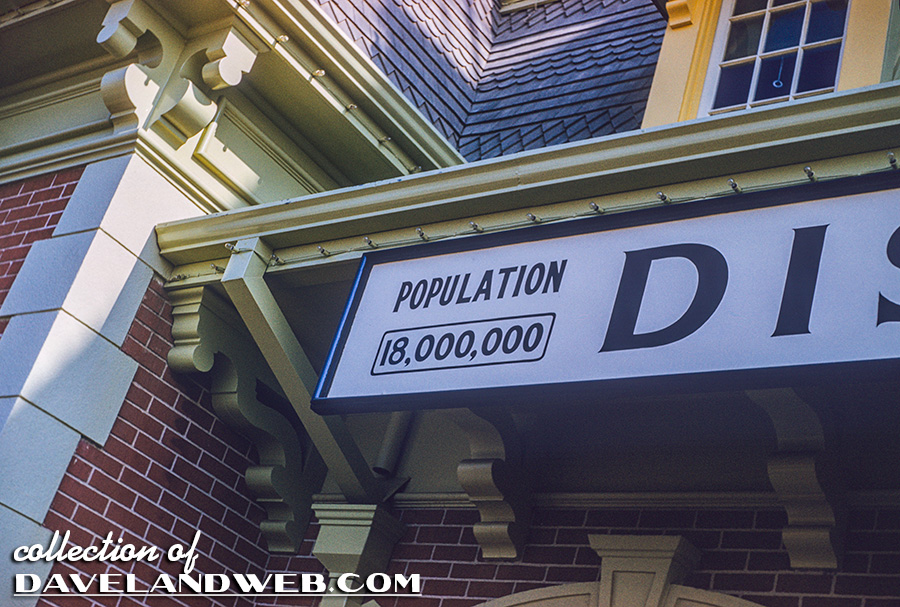 Based on this image commemorating the 10 millionth Disneyland Railroad passenger from August 1960, that would mean 4 million people went to Disneyland in one month to bump the attendance number up to 22,000,000. I know the Park was popular, but I kind of doubt it was THAT popular!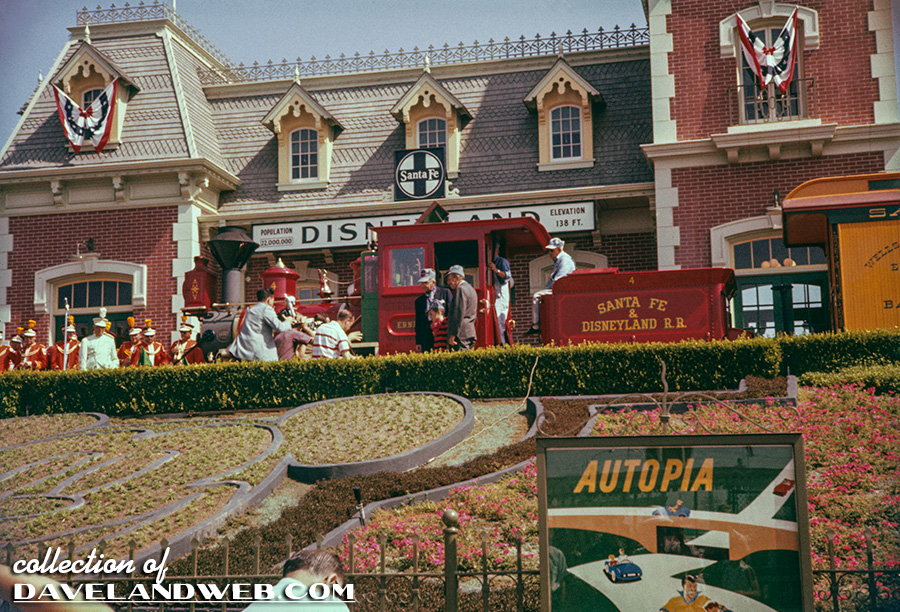 Most likely the two shots I have were from late 1958/early 1959 instead. They're still fabulous, so there!
See more Disneyland Railroad Main Street Station photos at my
main website.