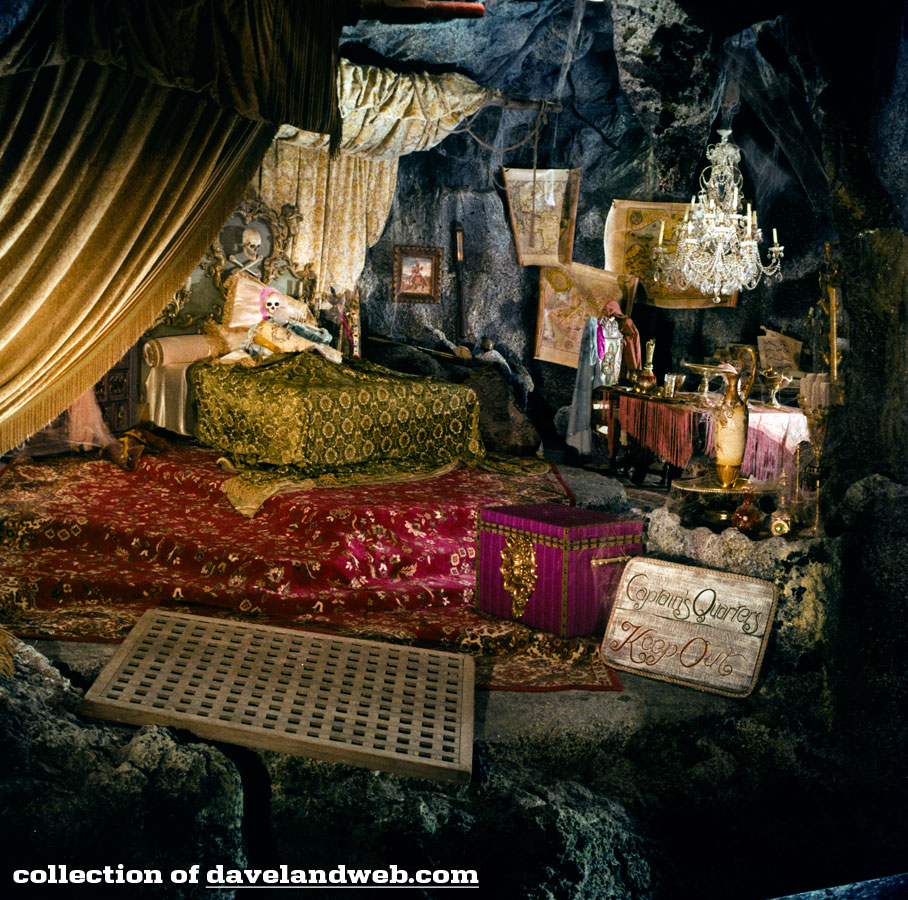 Here's the Captain himself, inspecting a treasure map with a looking glass, in this early publicity image. So much stuff to look at, it hardly gets boring; always something new to discover with each ride.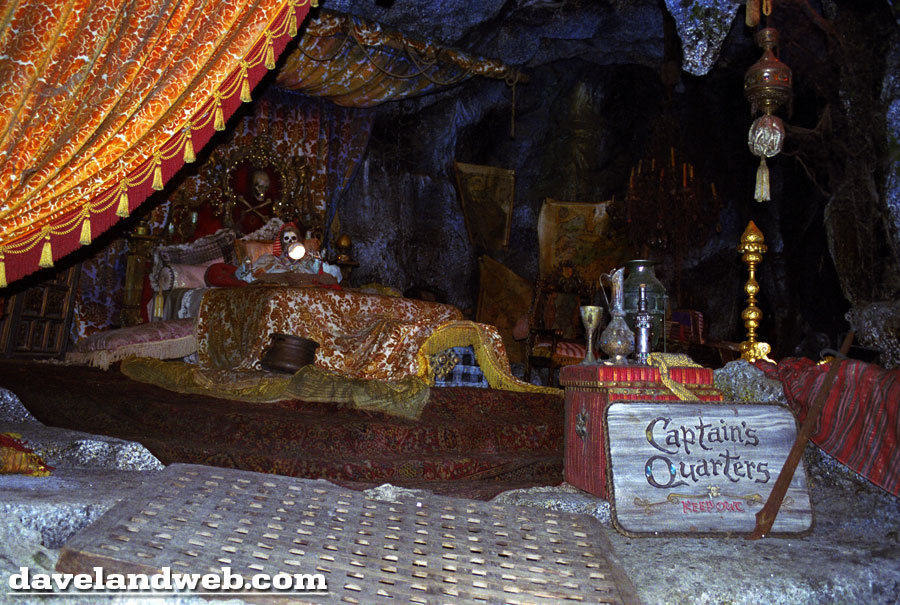 Even after 20 trips you could still find treasures unseen, such as the bedwarmer propped up next to the bed.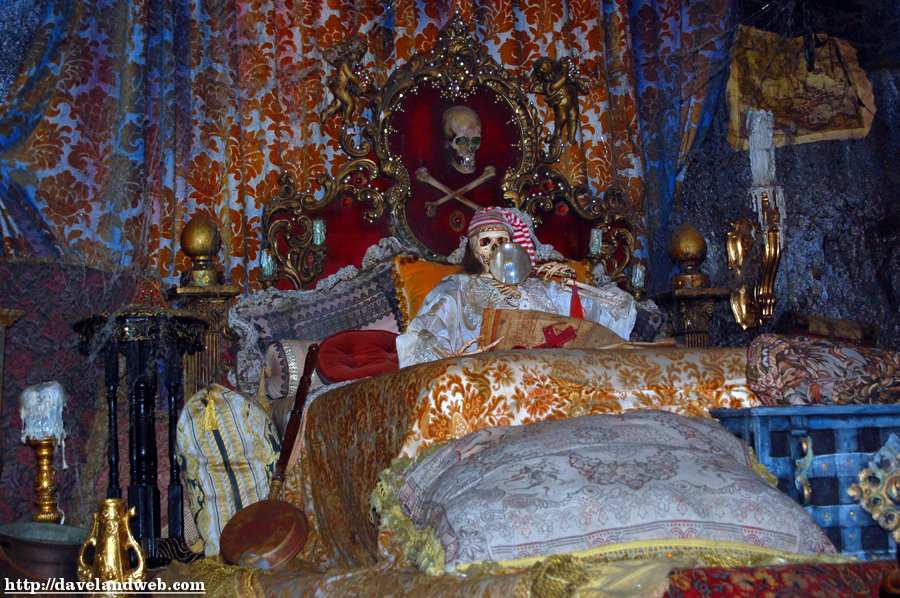 The eyes really ARE the first thing to go!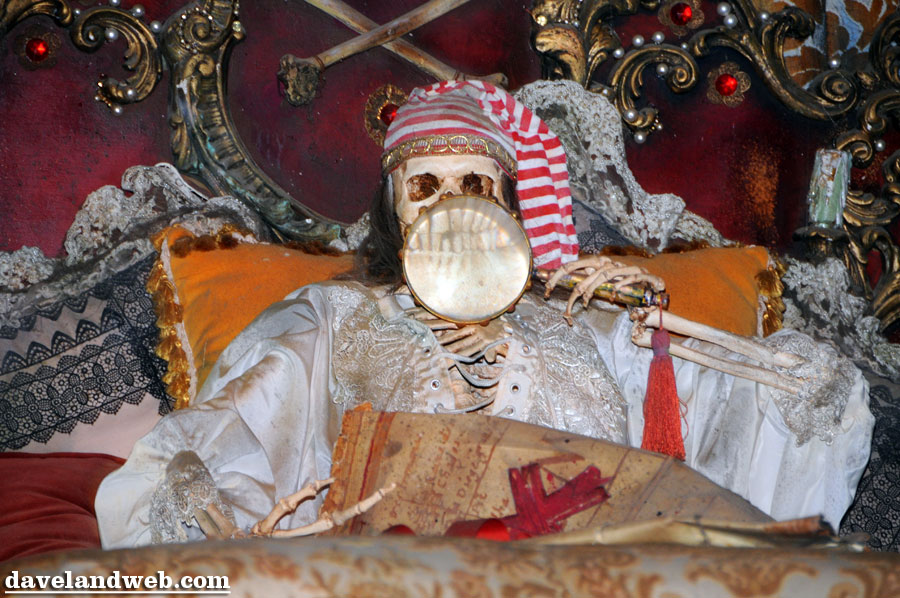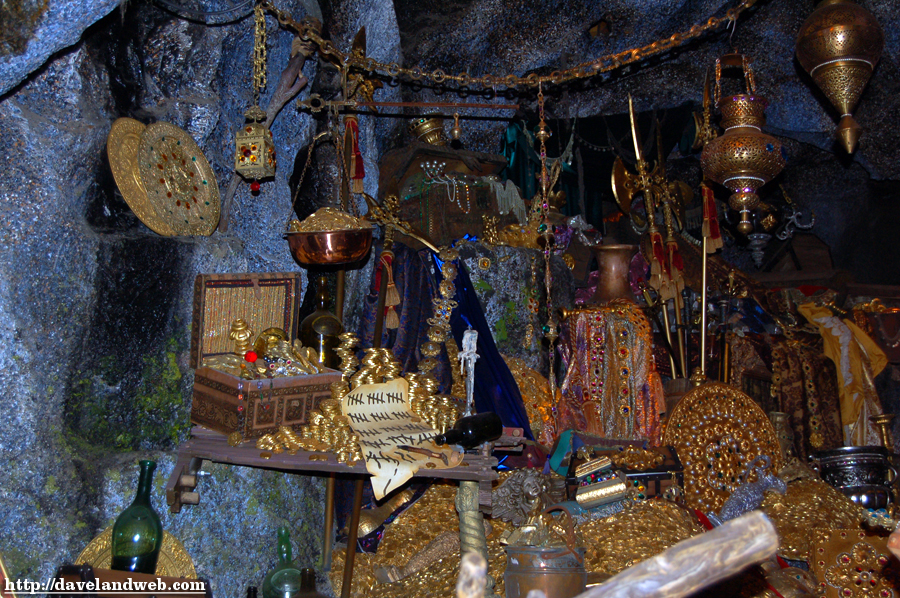 The first treasure room that you see on POTC is guarded by a skeleton. How many have attempted (or wanted) to get out of their boat and get a souvenir? Aaaaargh those hidden cameras! Here's how the treasure room looked when the ride first opened. This is from a vintage Viewmaster slide.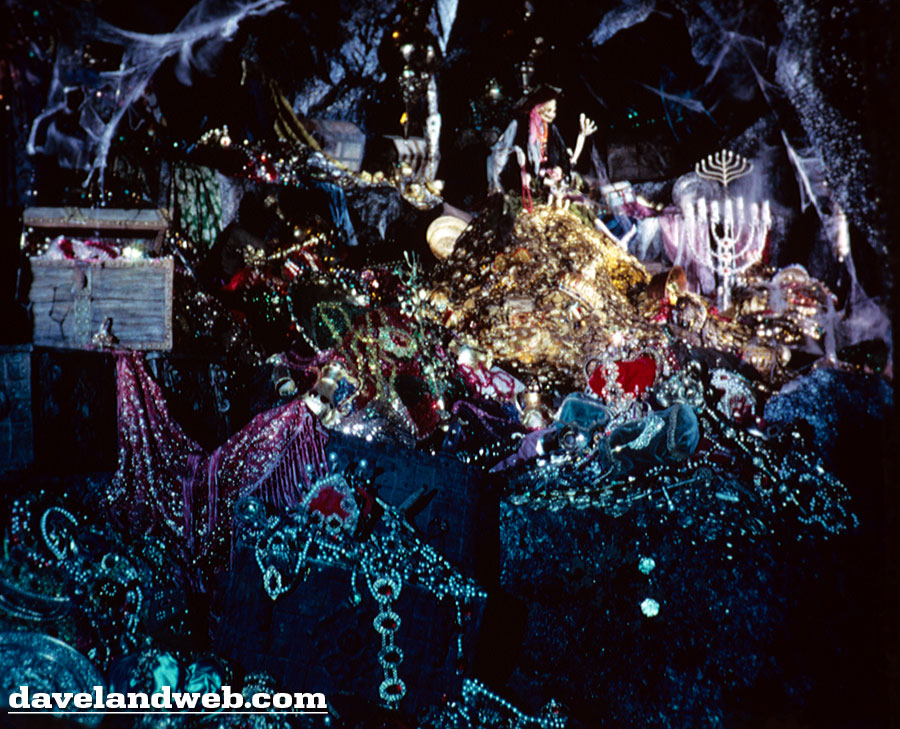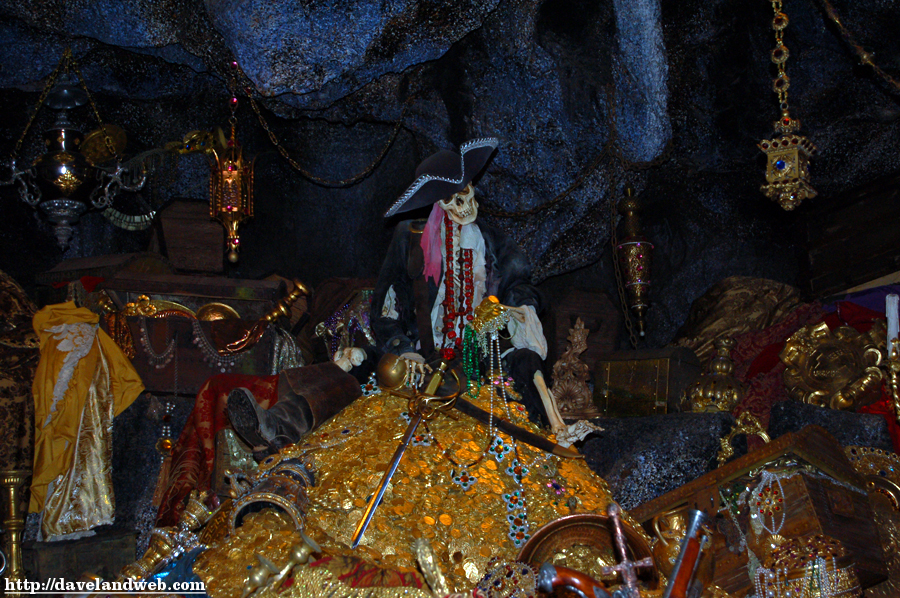 Here are some recent shots taken on the POTC WITHOUT a flash; my new camera is definitely earning its price tag! Notice how the original lighting of the attraction is retained, and the atmosphere is captured much closer to the actual experience as opposed to using the harsh light of a camera flash.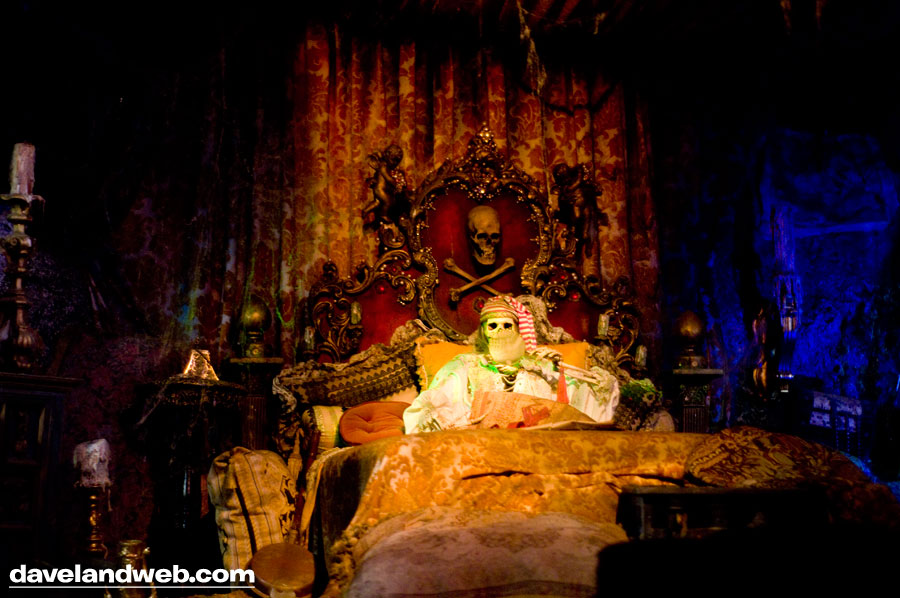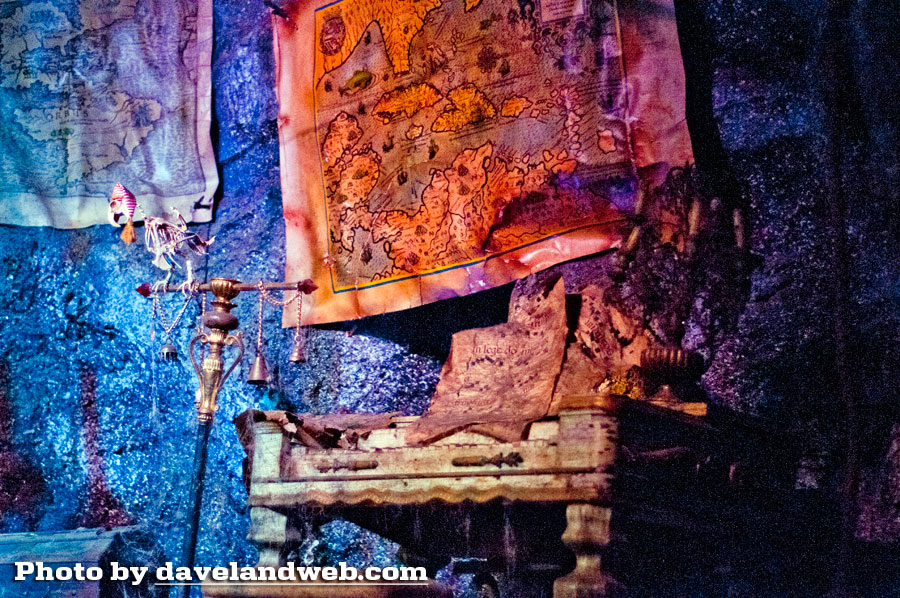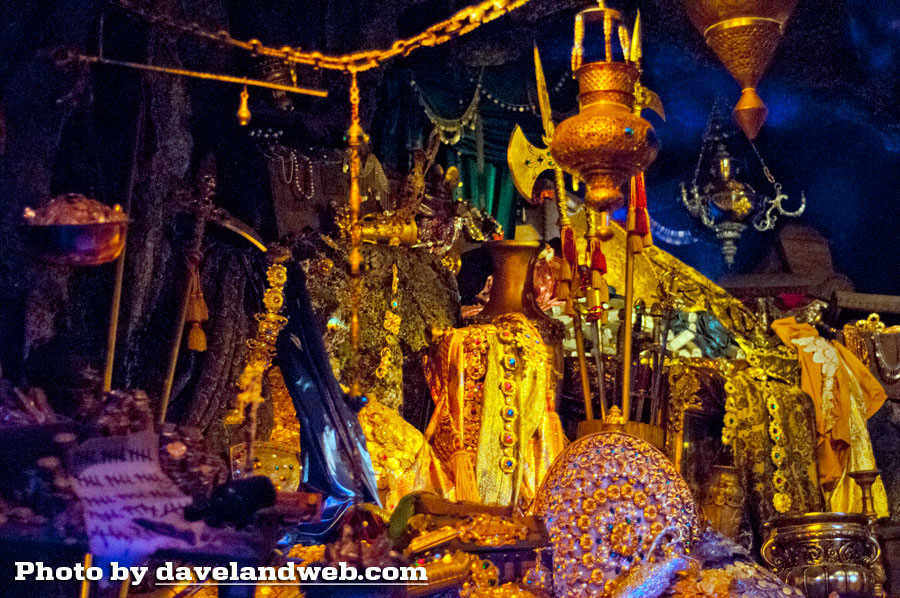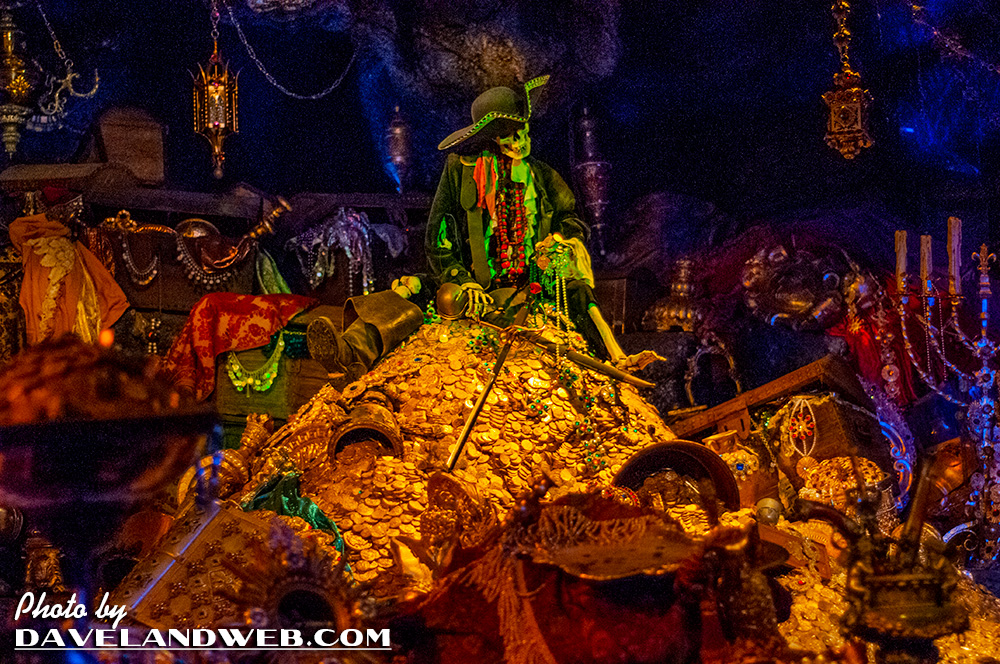 See more vintage & current Pirates of the Caribbean photos at my website.
Follow my Daveland updates on
Twitter
.