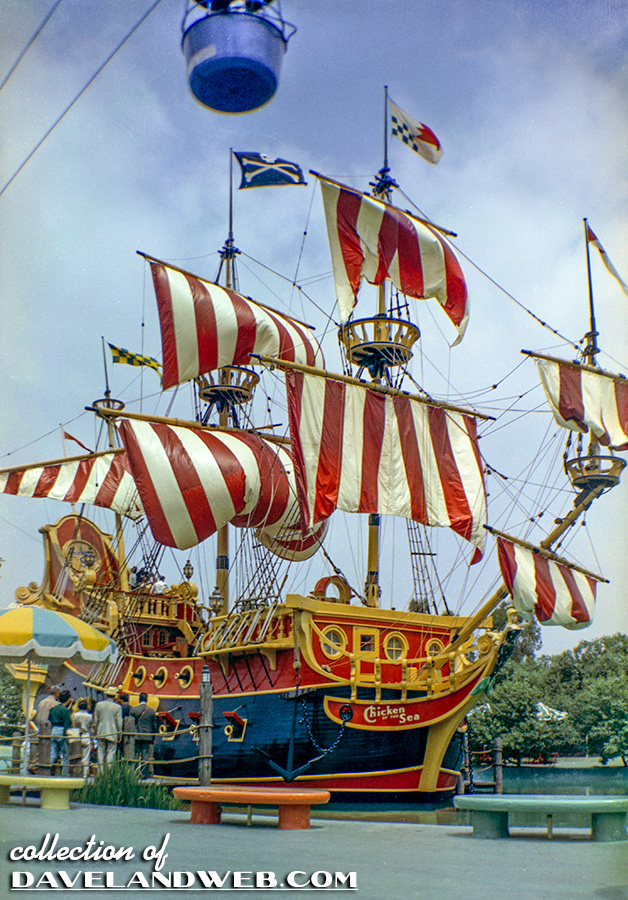 Here are two undated photos of the venerable (but now defunct) Chicken of the Sea/Jolly Roger Pirate Ship Restaurant. Althought the second one took a lotta' lovin' to bring back any color to it, I still love the detail of the rear of the ship.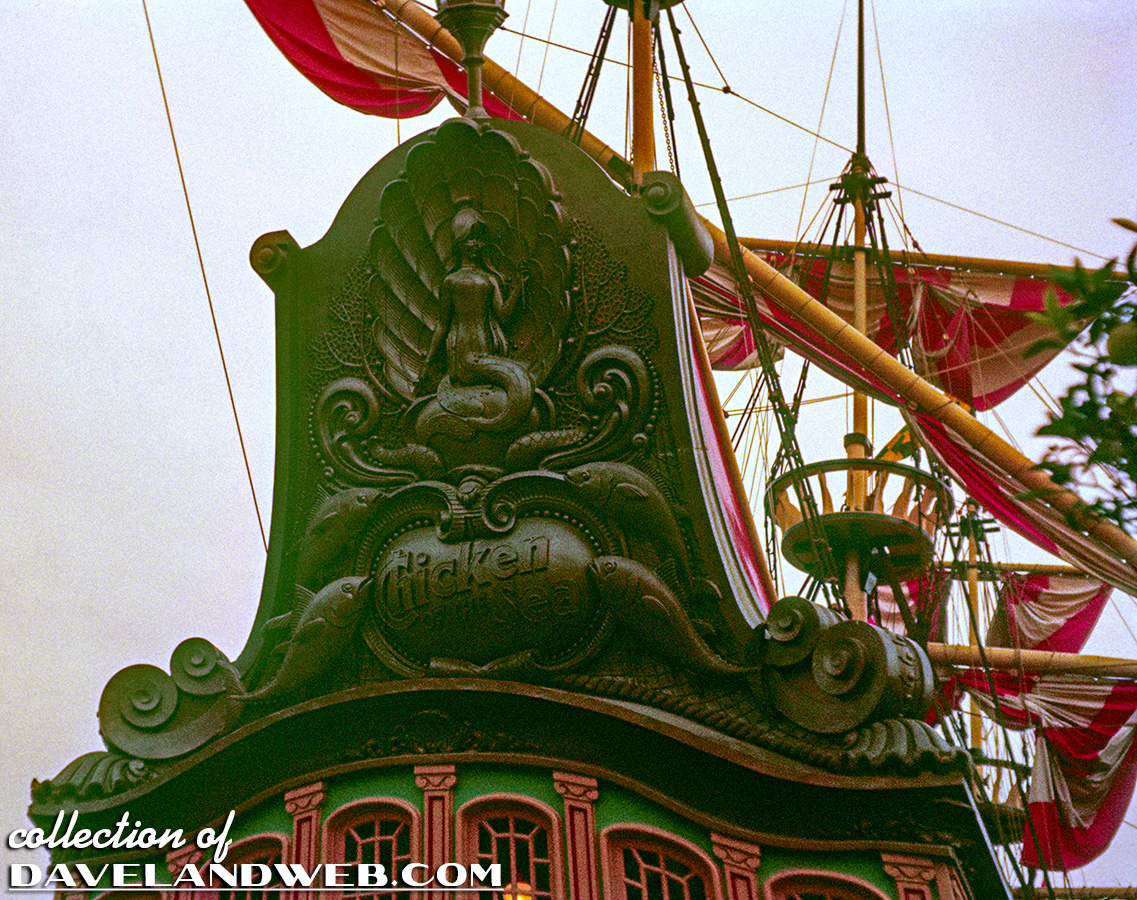 For Disneyland Fan, I am also including a closeup of the Souvenir Stand from yesterday .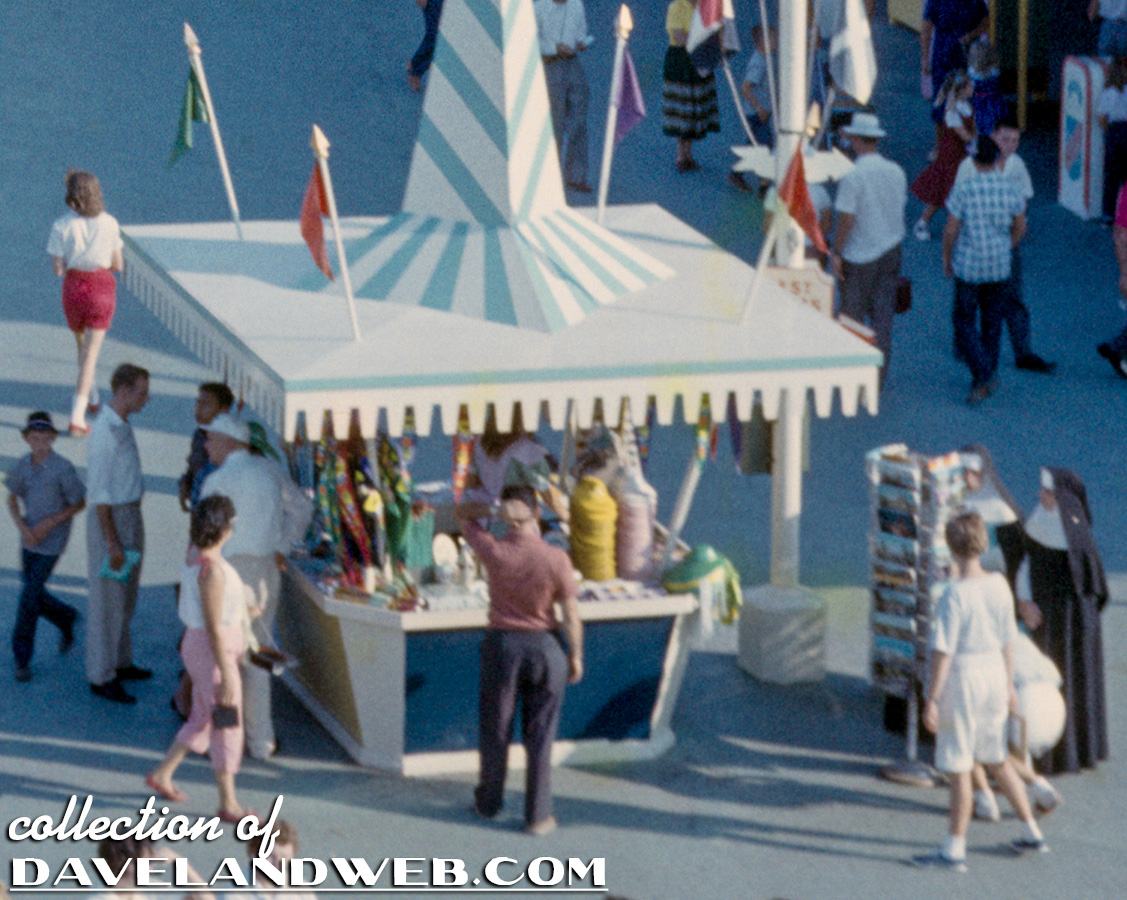 For the Major, I am finally posting a closeup of the Dog Show: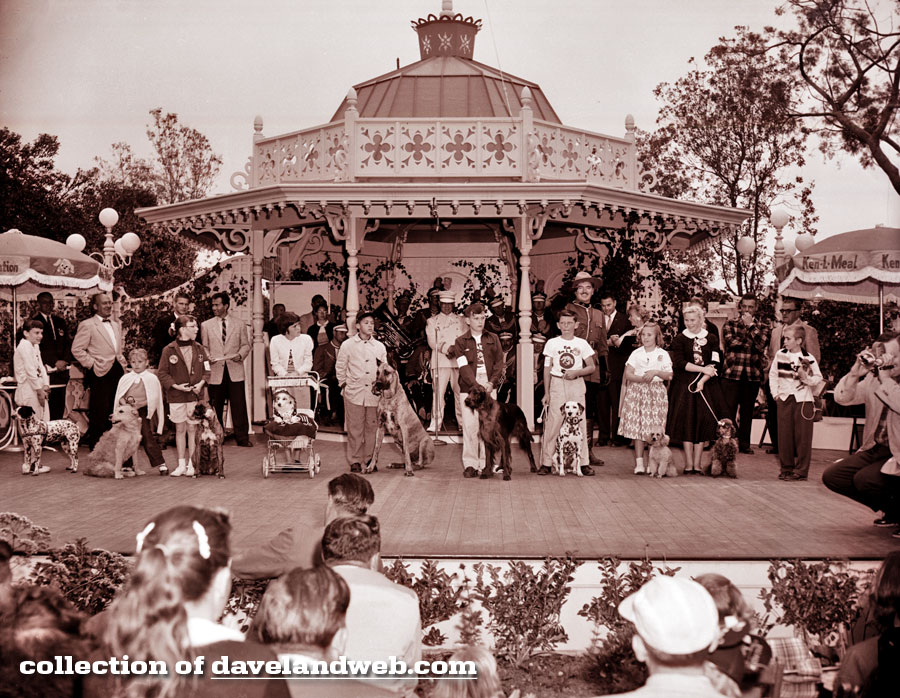 For more vintage & current Disneyland Fantasyland photos, visit my regular website
.