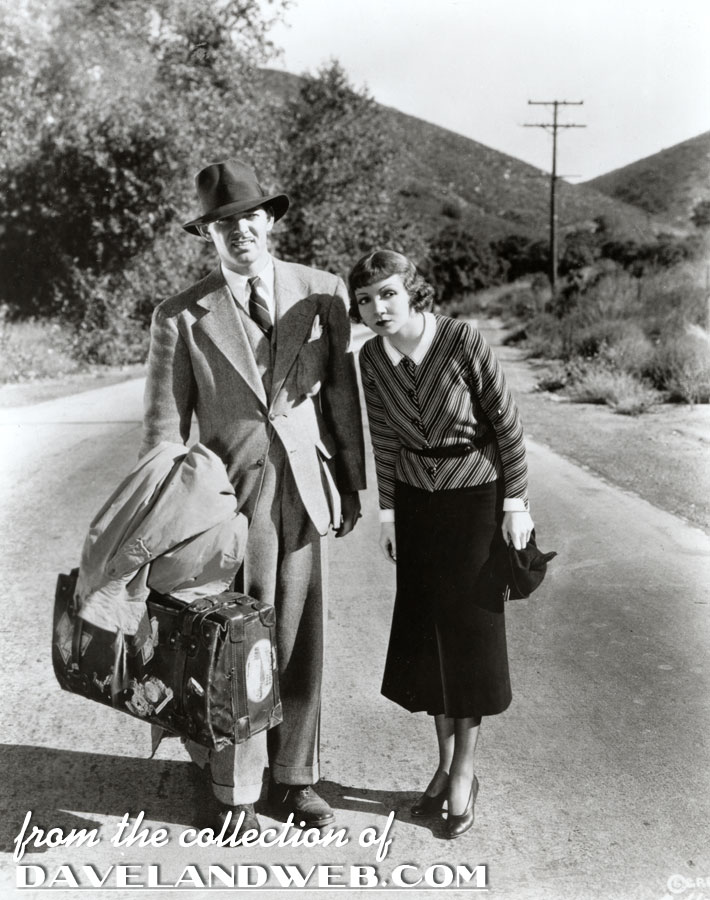 Wishing a heavenly birthday to one of my favorite actresses, Claudette Colbert, shown here in her Oscar winning role from "It Happened One Night" (1934). Below, she accepts her award from Shirley Temple on February 27, 1935. She was told of her win just as she was about to leave for vacation, thus the less-than-formal suit and hat she is wearing.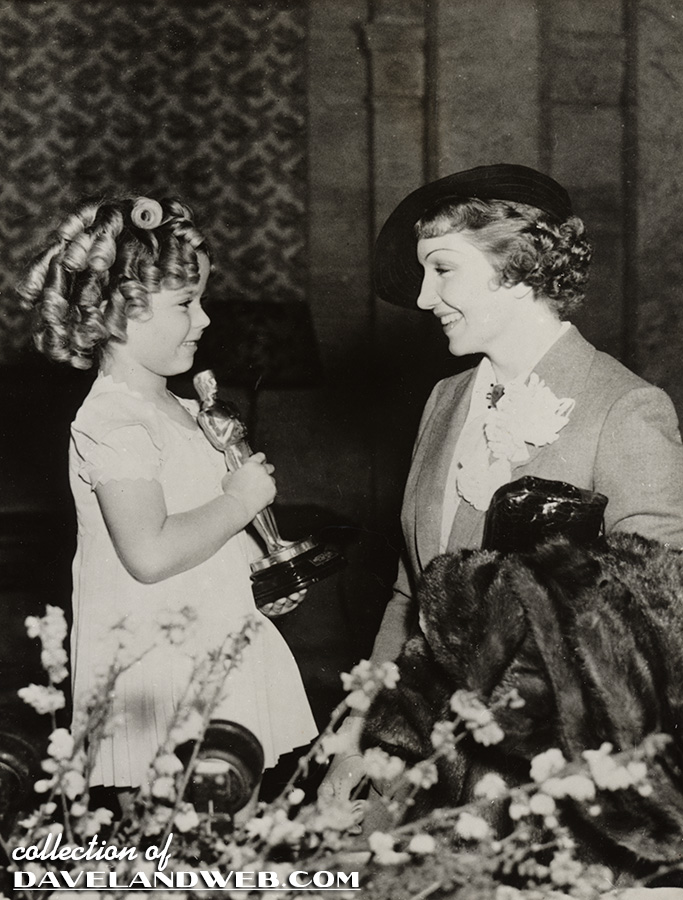 According to
Vanity Fair
:
When Oscars host Irvin S. Cobb announced at the Biltmore Bowl that Colbert had won the best actress Oscar, she was, according to numerous reports, at
[Los Angeles]
Union Station, already seated in her compartment aboard the luxury Super Chief train, waiting to depart for Chicago and then go on to New York. With "It Happened One Night"'s sweep progressing, Cohn, anxious for photographs to immortalize the night and publicize his film, reportedly screamed at Columbia publicists, "Find her!" Three of them, accompanied by Academy publicist Leroy Johnston, hopped into a limousine and, with motorcycle escorts, rushed to Union Station a mere 1.7 miles away. There, they located Colbert and told her to come with them. "I'll miss my train!" she protested, but they had convinced the Super Chief to delay its departure. "I'm not dressed!" she continued, to which Johnston reportedly replied, "It's the Nobel Prize of motion pictures!" (He apparently also reminded her that it might help with future contract negotiations.) Colbert reluctantly acquiesced, joining them in the limo for a quick trip back to the Biltmore. Self-conscious about being in a traveling skirt-suit (albeit one designed for her by the great Travis Banton) rather than a gown, she insisted on accessing the podium not through the crowd, but rather via a side entrance, and holding her mink coat up in front of her. Shirley Temple, who was in attendance to receive a special "juvenile award" later in the ceremony, was enlisted to make the presentation, and was plopped up onto a chair to do so. "I'm afraid I am just going to be very foolish and cry," Colbert said as she accepted the gold statuette that had only been referred to in print as "Oscar" a year before. Then she posed with Temple for a few photos, before excusing herself and being rushed back to Union Station, where she caught her train.
Claudette starred in the David Selznick World War II drama, "Since You Went Away" (1943), with Robert Walker, Jennifer Jones, and Joseph Cotten. Below, she spars with frenemy Agnes Moorehead. In the background is perennial Hollywood bartender Irving Bacon.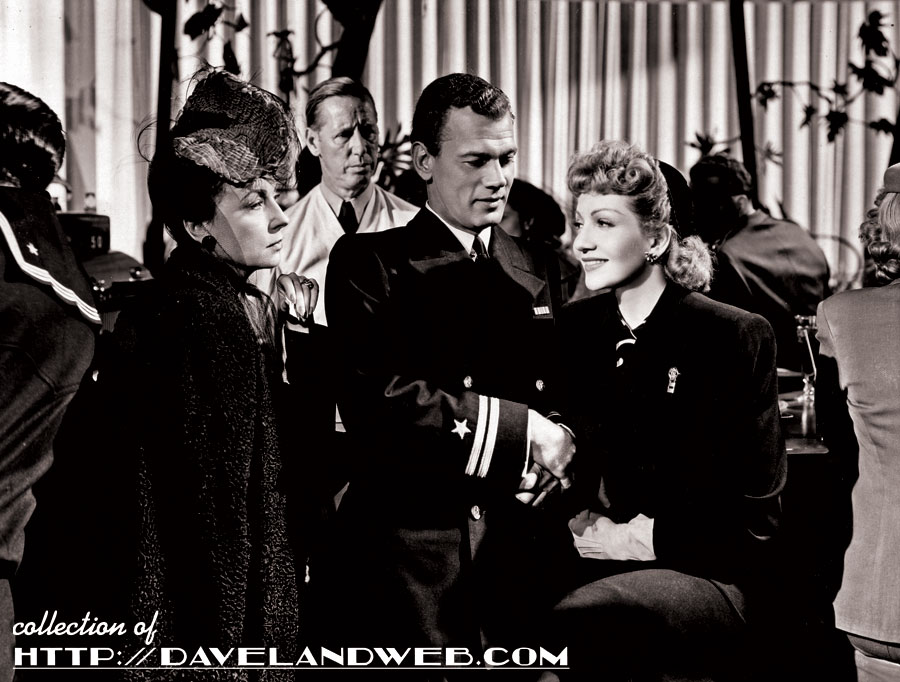 A lovely publicity still of the actress from the same movie: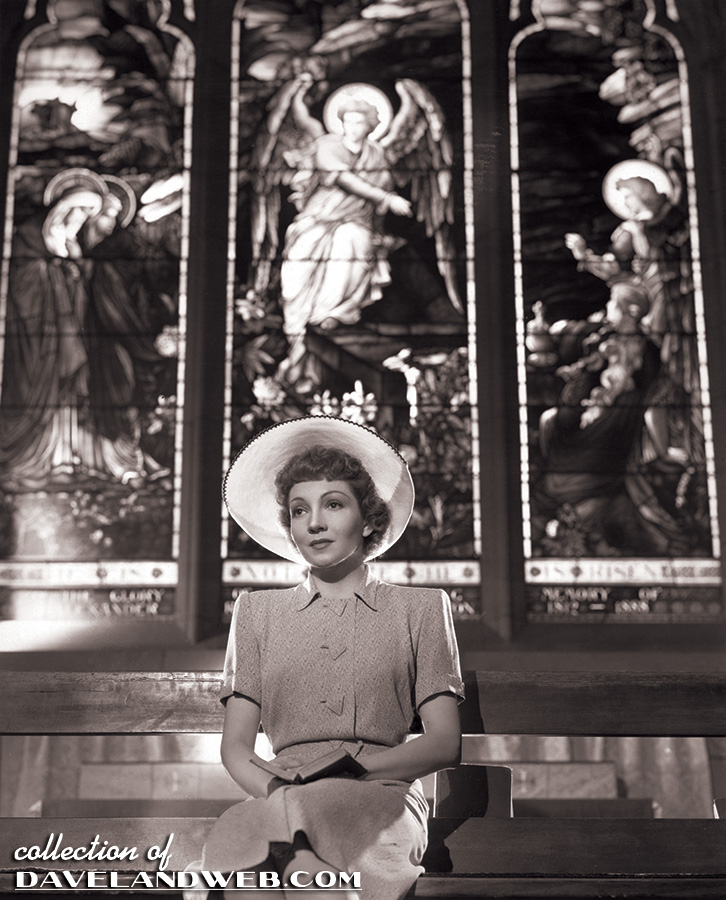 In 1987, she made her final appearance in "The Two Mrs. Grenvilles," a two-part miniseries on NBC with Ann-Margret.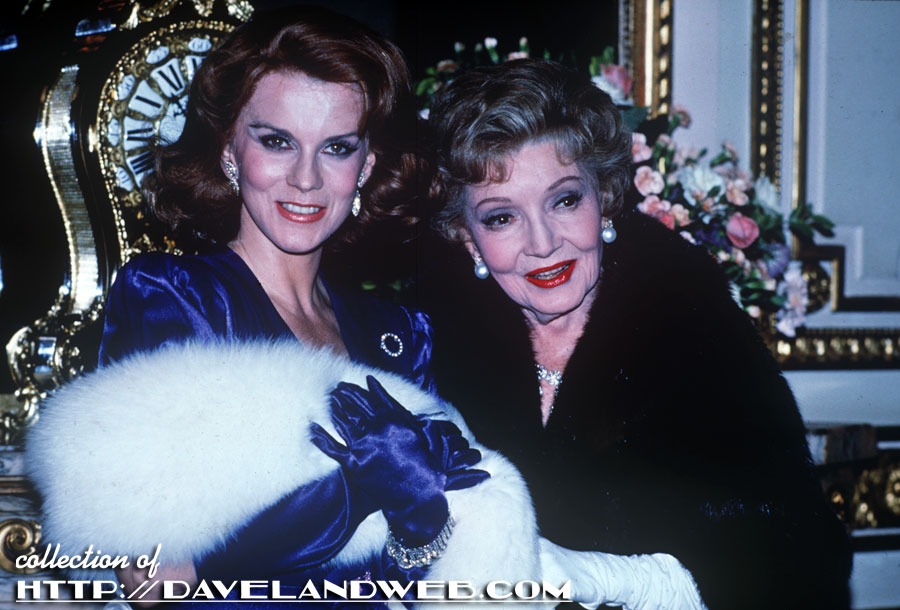 How did the eighty-four year old Colbert hold up against the auburn-haired Swedish bombshell?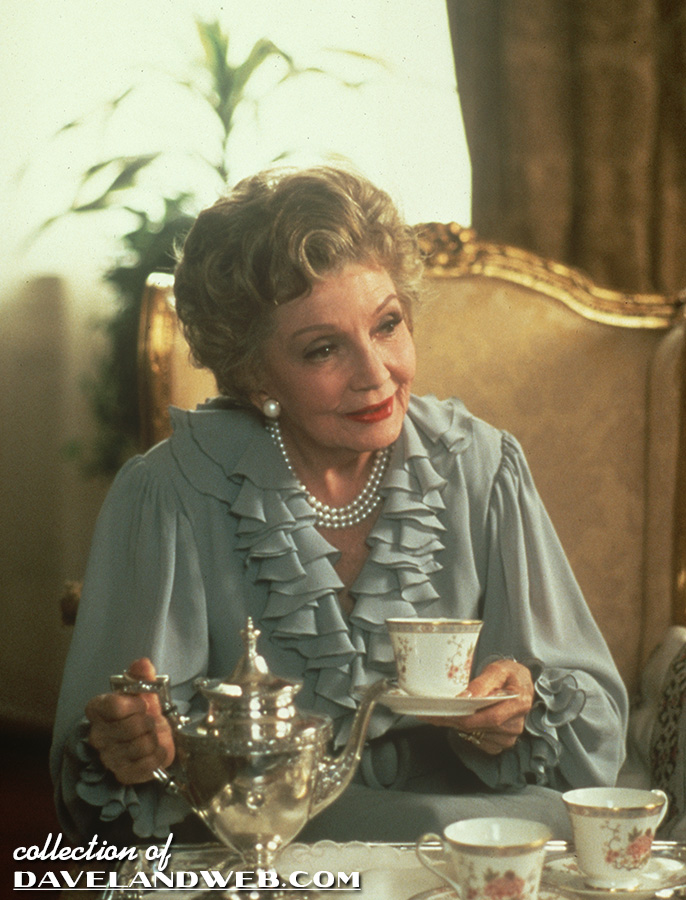 A Golden Globe win and Emmy nomination should tell you!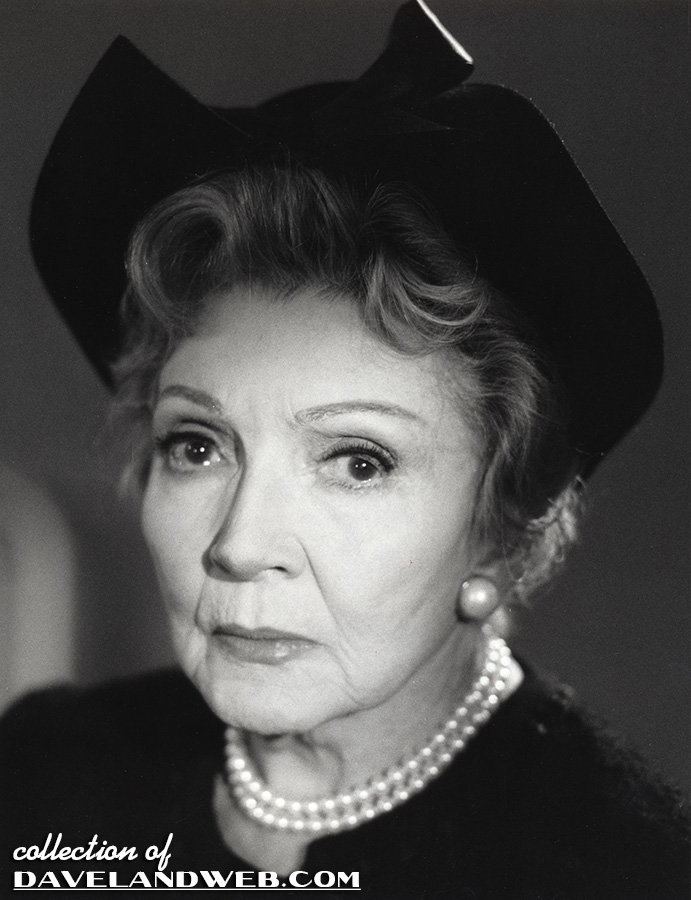 With one glance in this publicity portrait for "Grenvilles," Colbert conveys a strength most people a fraction of her age would be incapable of.
See more Classic Movie & TV photos at my
main website.