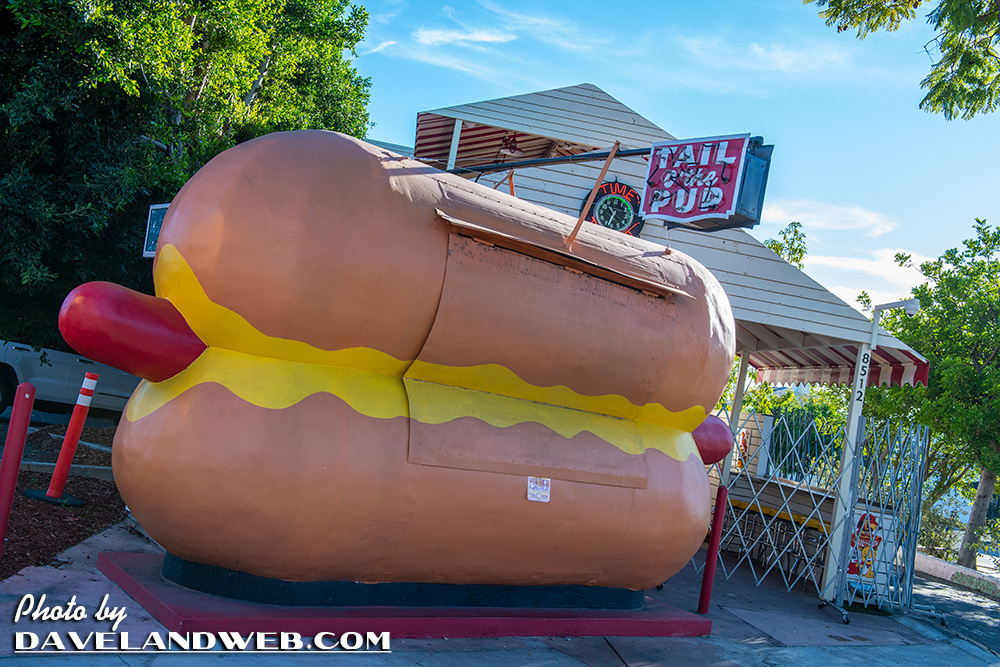 On the way to the Chateau Marmont from Beverly Hills High School (
see previous post
), I was coming down Santa Monica Boulevard and turning onto La Cienega. This is what I saw. THE GIGANTIC TAIL O' THE PUP HOT DOG!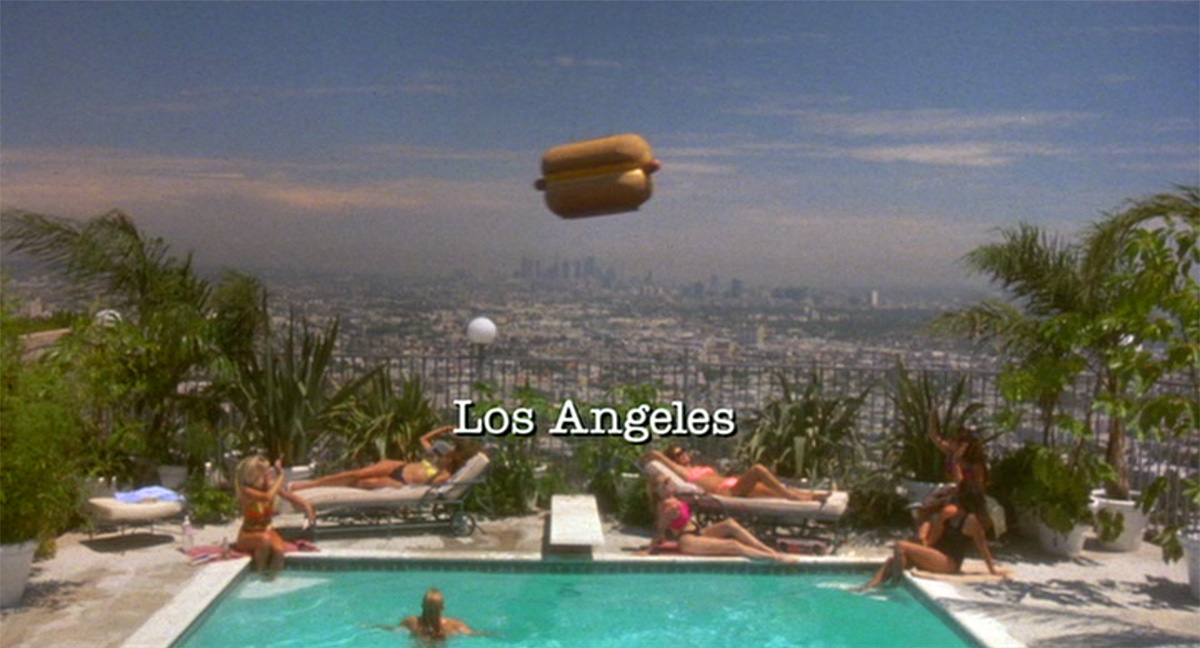 I had first become aware of this iconic piece of architecture (?) when I saw it floating overhead during the opening of Steve Martin's classic "L.A. Story" (1991). From the nearby signage today:
The famous Tail O'The Pup Hot Dog Stand debuted in Los Angeles in 1946. Originally located at La Cienega and Beverly Boulevard. Designed by architect Milton Black in 1939, this original building has been carefully preserved and fully restored to its former glory by the 1933 Group in 2022. From 1970–1971 this building was known as The Doors Workshop. It served as an office and rehersal (sic) studio for The Doors. The band used this space to record their sixth and final studio album LA Woman.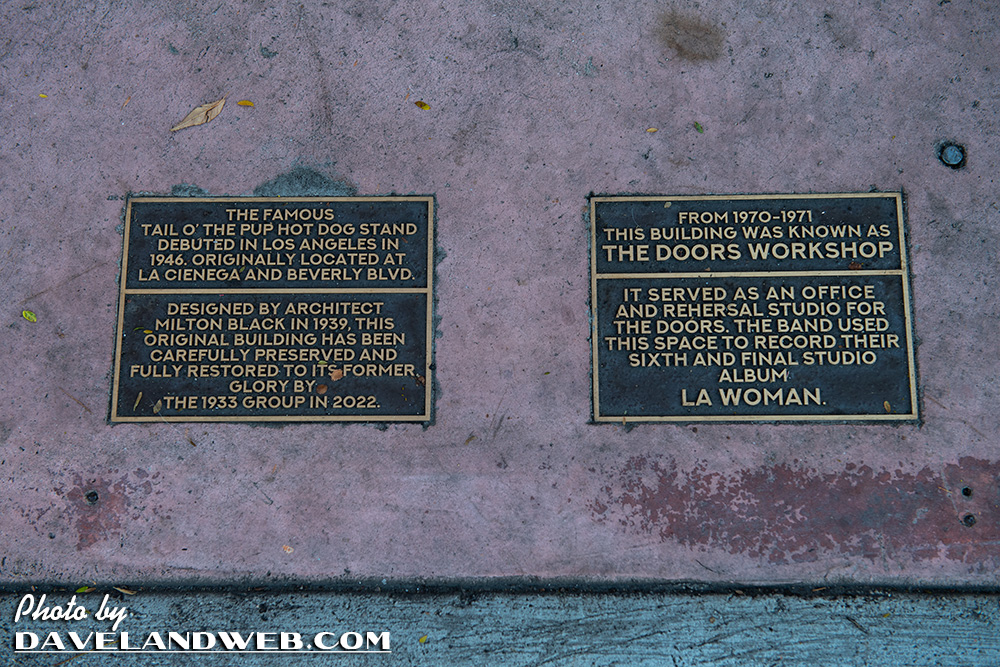 Wow! Talk about a historic building. It almost made me want a hot dog…but not quite. It definitely made me think twice about using spellcheck on my work. Please…fix this commemorative plaque!!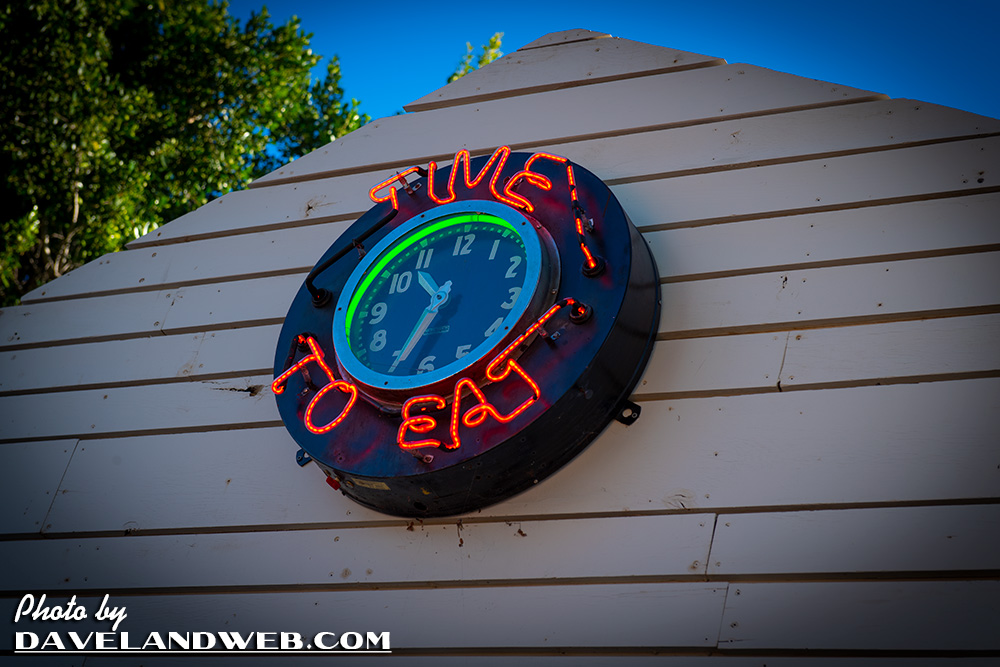 To avoid demolition, the beloved stand was moved into a warehouse in Torrance after the property it had been moved to was going to be cleared to make way for (you guessed it) more condos and apartments.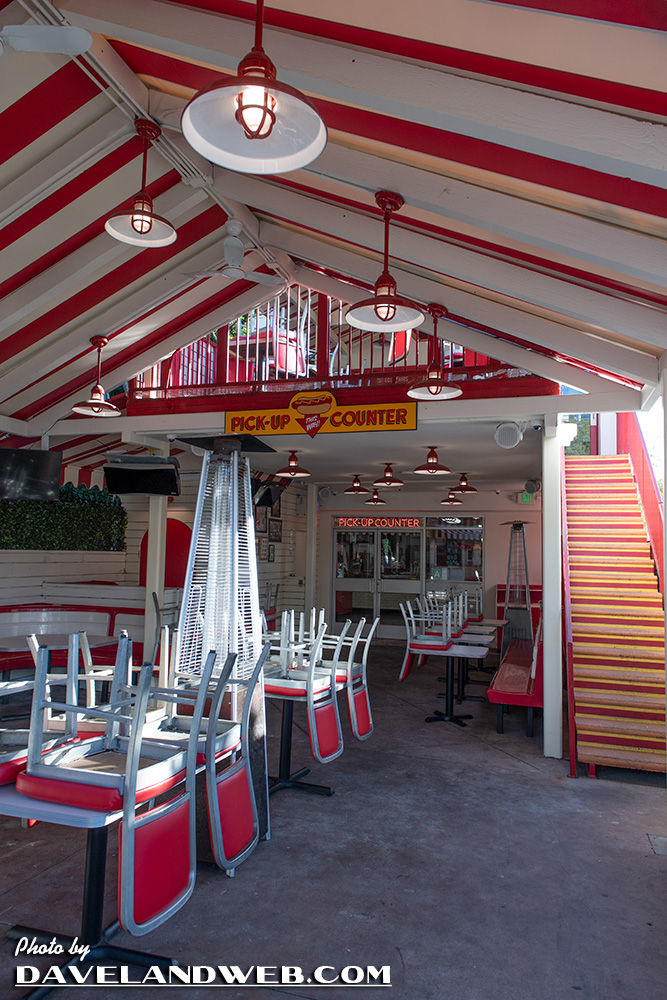 The 1933 Group
purchased the structure in 2018 and reopened four years later. They were also behind the restoration of the Formosa Cafe. That alone earns them high marks in my book.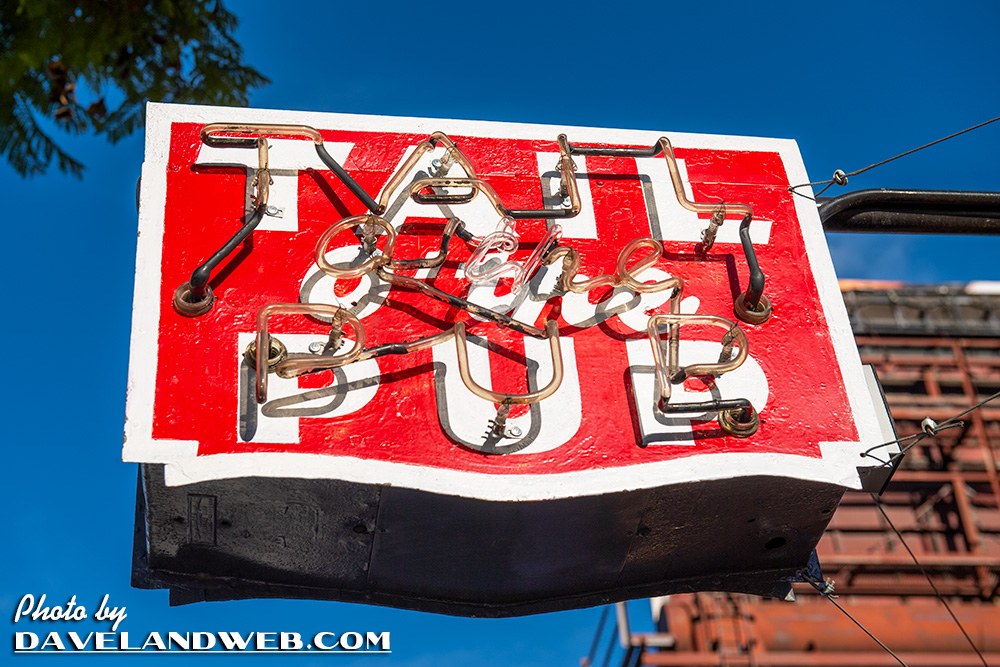 I definitely need to come back at night to see this sign lit up.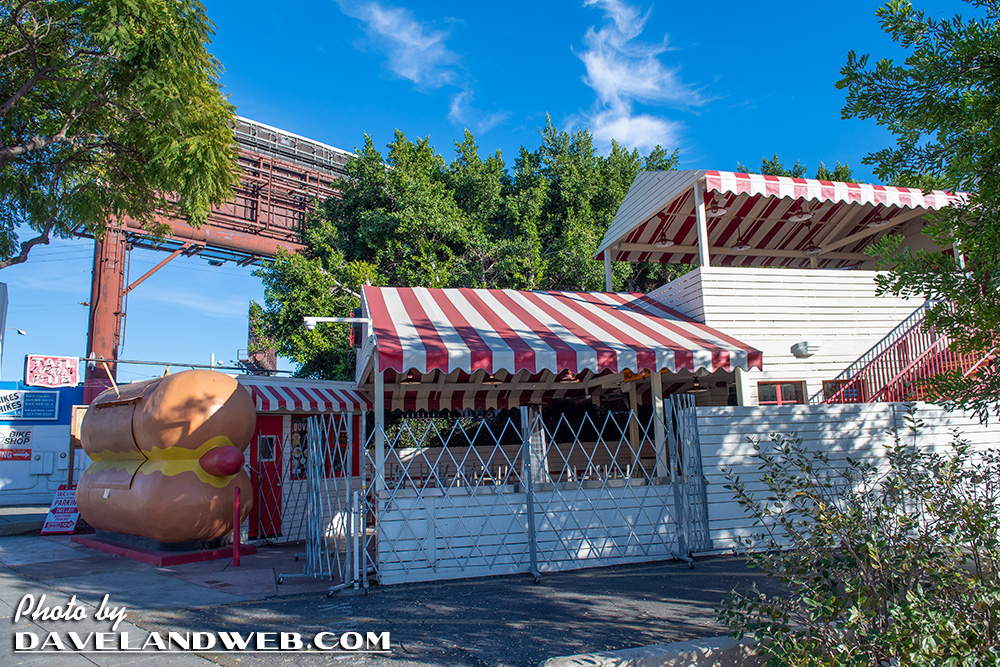 See more West Hollywood photos at my
main website.