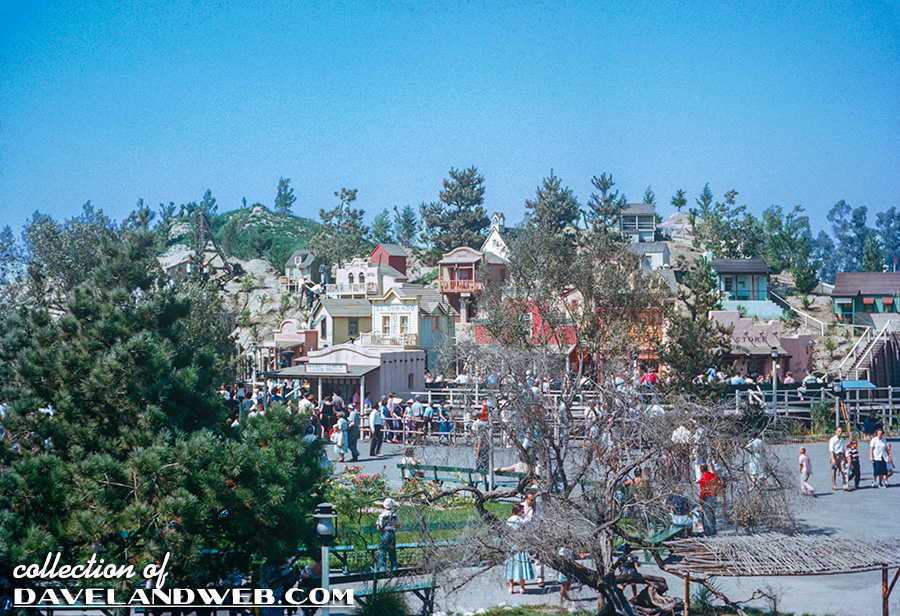 Image #1 for today was taken from Disneyland's Mark Twain riverboat and features a lovely panorama shot of the quaint mining town of Rainbow Ridge. This detailed show really illustrates the power of forced perspective. When you see the workers next to the buildings at the top of the town, you realize just how small they are.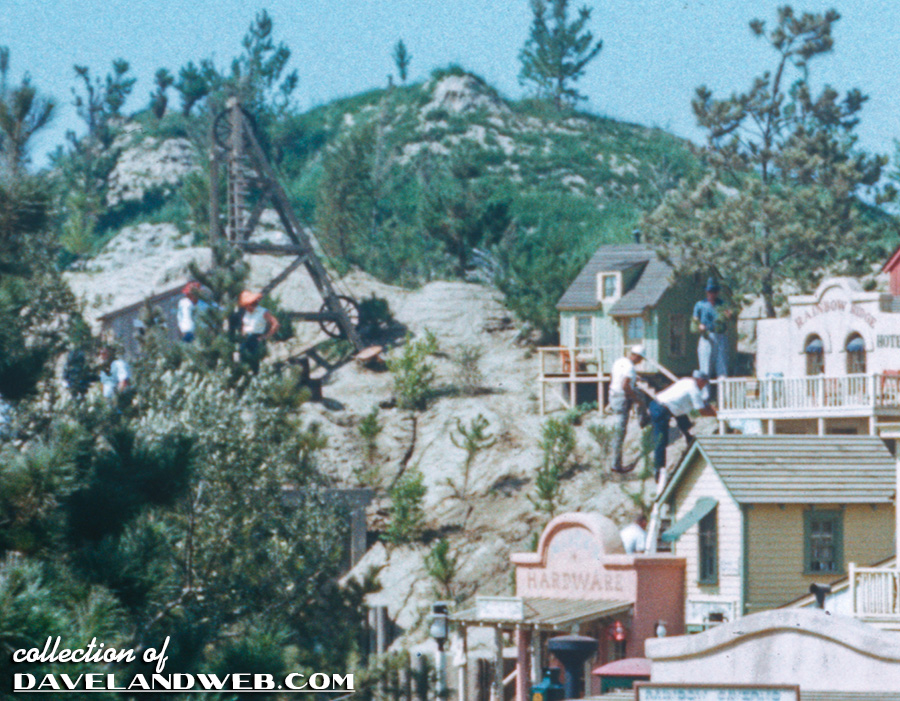 In this second image from the same batch, Sheriff Lucky guards over the Nature's Wonderland attraction, keeping guests safe from that nasty bandit, Black Bart.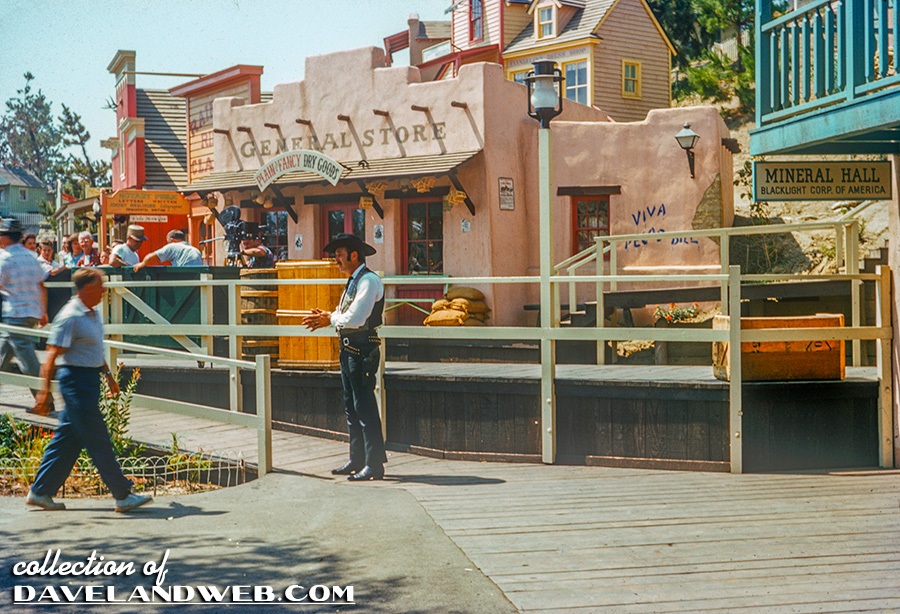 It appears that there was some professional filming going on at the time this photo was taken: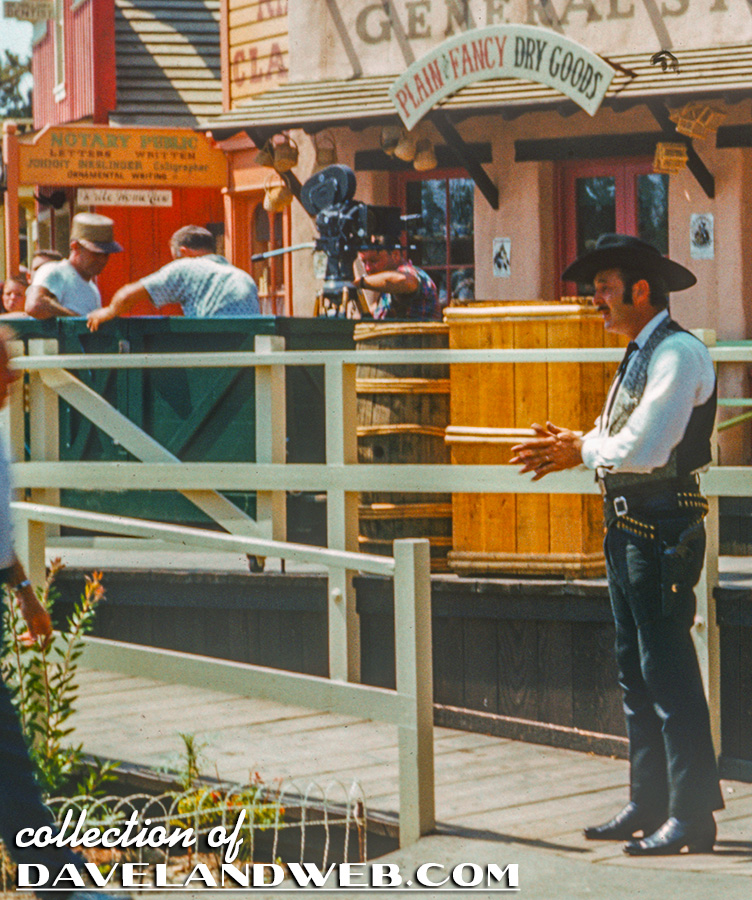 Panning to the right, an early example of graffiti, giving a shout-out to Pecos Bill.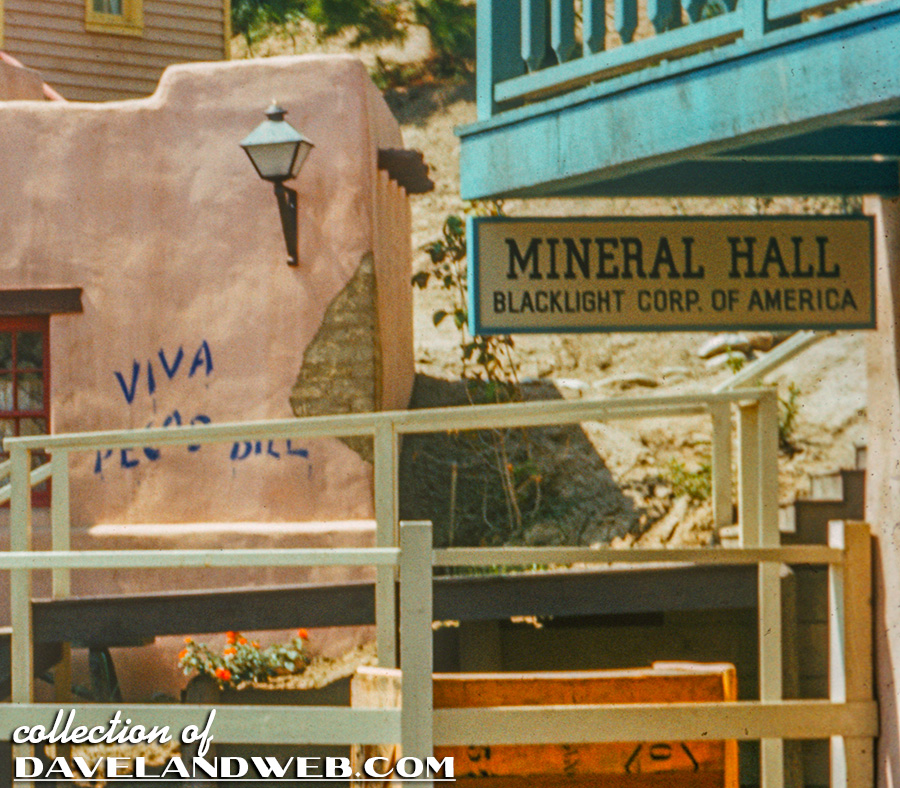 This previously posted image shows another photo opportunity in the works at Rainbow Ridge, with some camera equipment that is a bit less spectacular!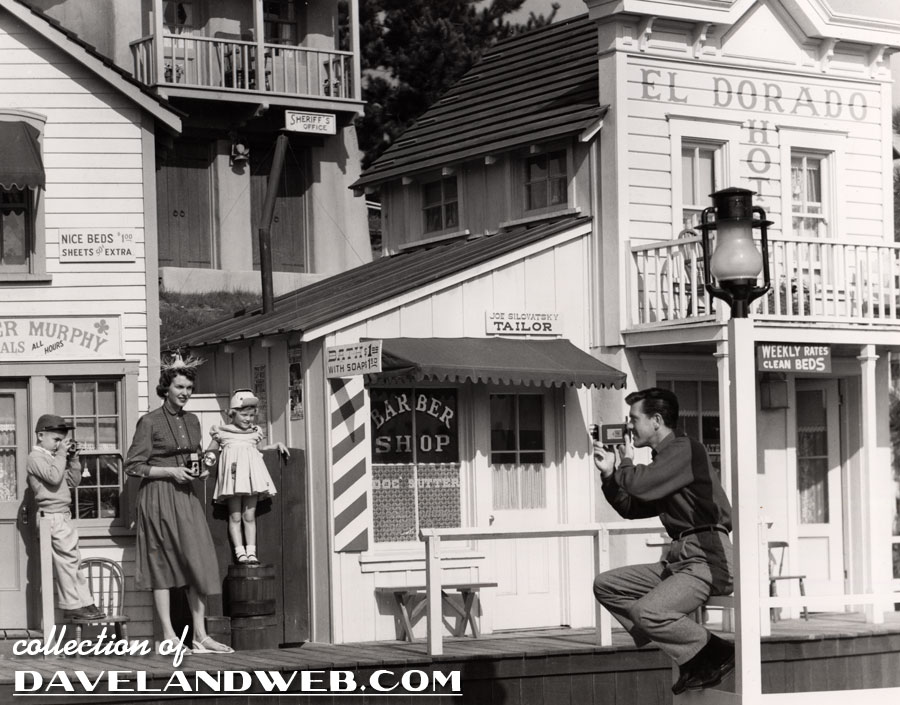 See more Disneyland Nature's Wonderland photos at my
main website.