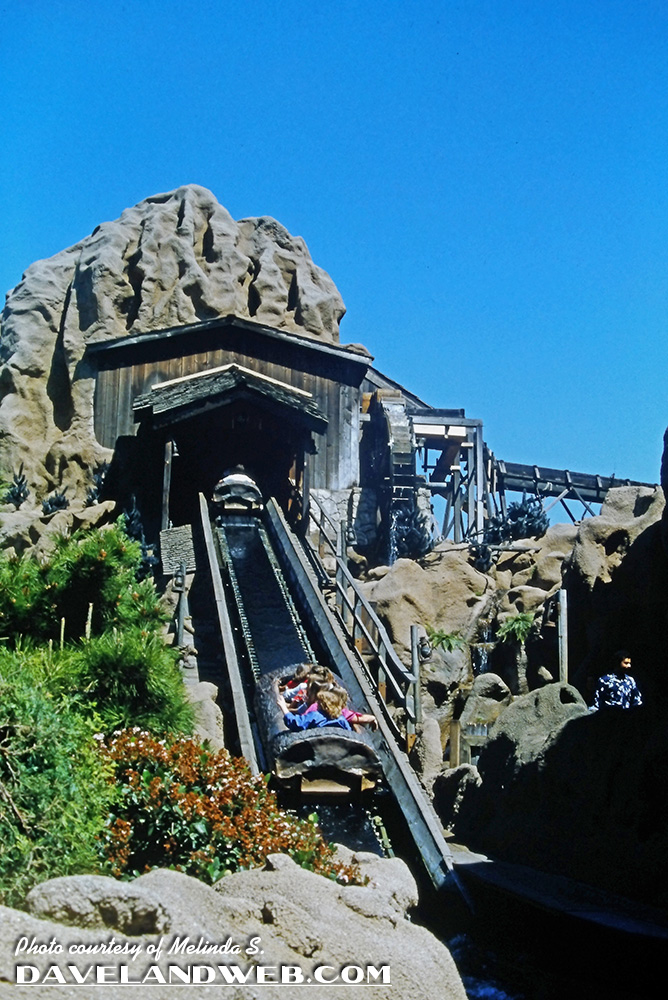 Melinda is back in time for the July 4th celebration with more images from her June 1980 trip to Southern California! This time, she has shared photos from her family's visit to Knott's Berry Farm. Once again, I will rely on my better-informed readers, as Knott's is definitely not my area of expertise! As for the photos themselves, they were shot by Melinda "…with my little Kodak 110 camera of some sort." Even her recollections of Knott's are a bit cloudy:
I only have vague memories of riding the log ride at Knott's, and really nothing else about that park. We must have gone there last of the three [theme parks] as there are hardly any photos of it, so we were probably finishing off our last rolls of film for the trip.
Anyone else out there recall the joy of having a few photos that needed to be shot to be able to take the roll to the camera shop to be developed? The first image shown is of the Timber Mountain Log Ride, the one attraction Melinda remembers. The attraction itself looked pretty much the same when I photographed it in October 2014, other than the monstrosity on the right: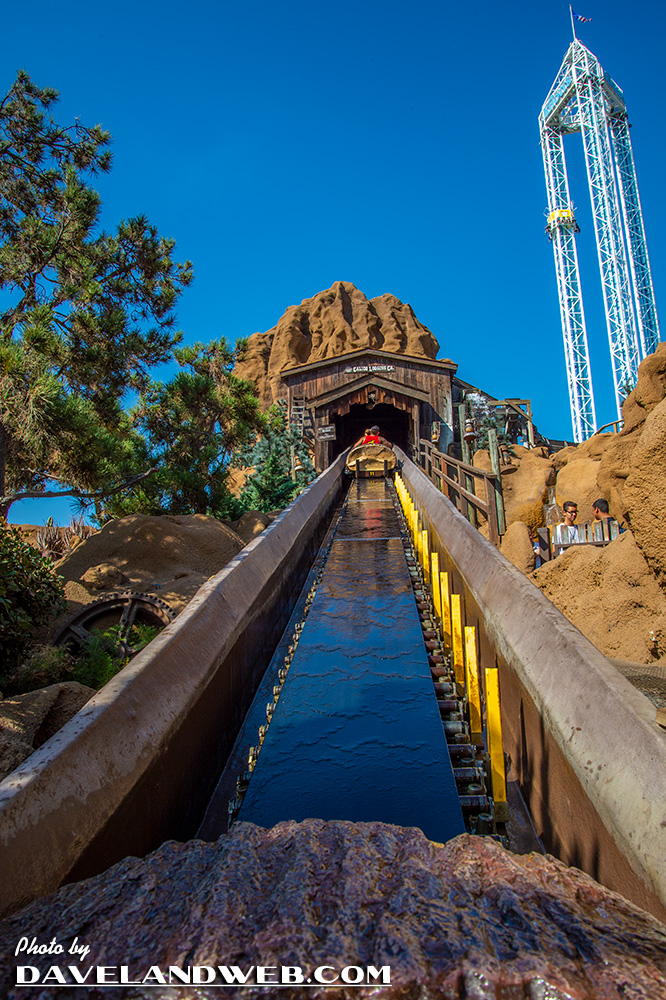 I'm going to make a guess that these next two were from the Fiesta Village: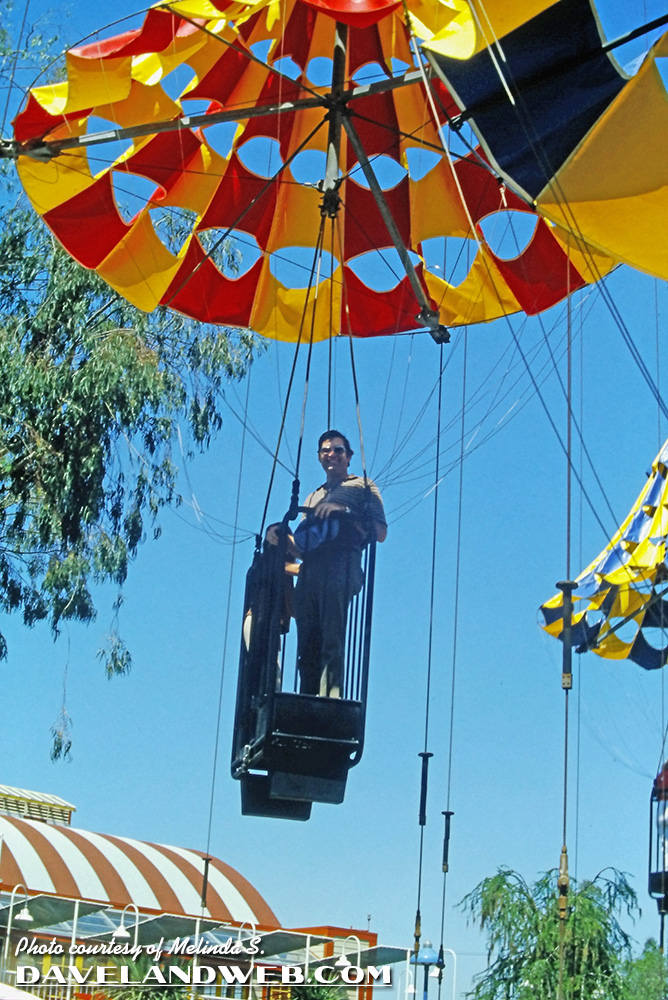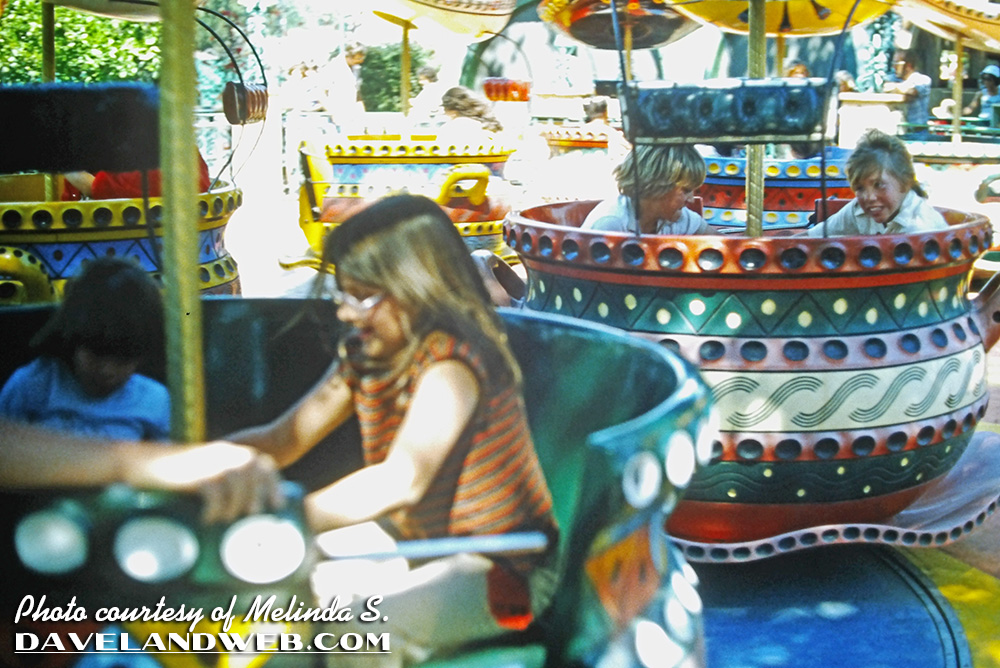 Melinda and family pose in front of the Denver & Rio Grande narrow gauge train from the Calico Railroad: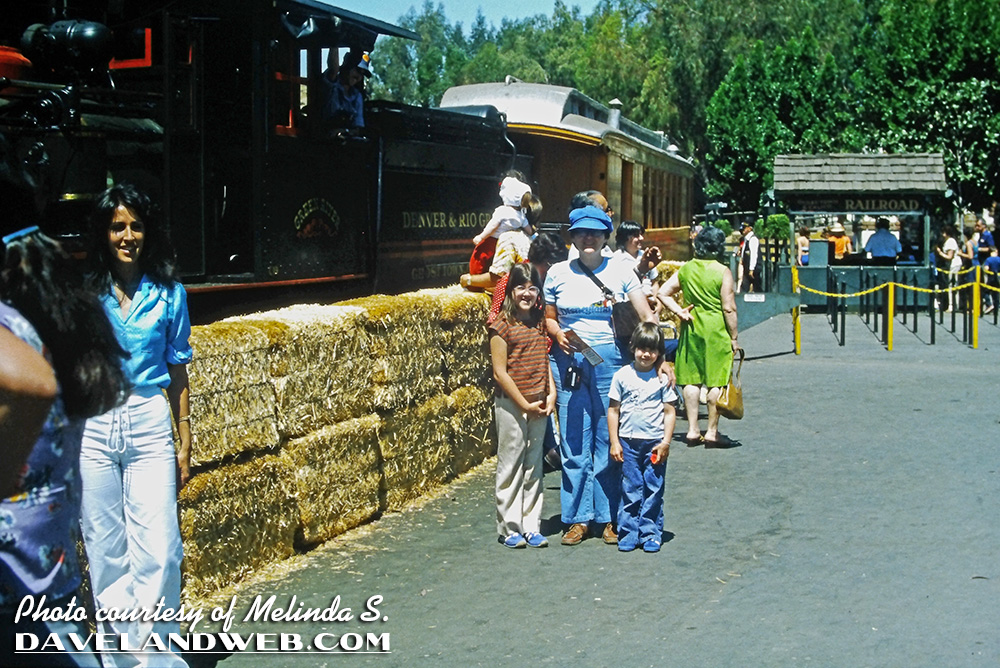 The train was still running when I last visited Knott's in August 2021: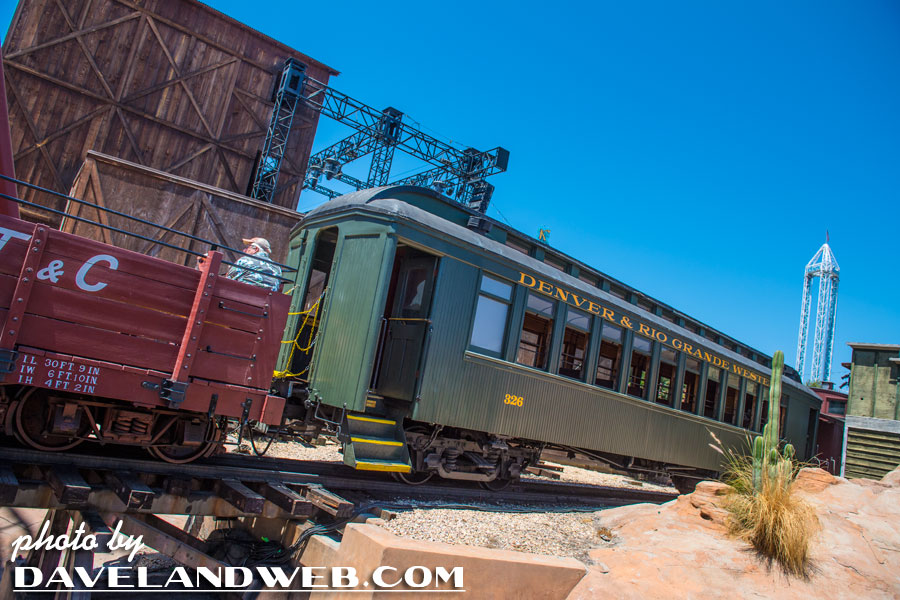 I'm not sure what this attraction is, but it's my favorite photo of the batch; you can just feel the centrifugal force as everyone is joyously pushed to one side of their ride vehicle!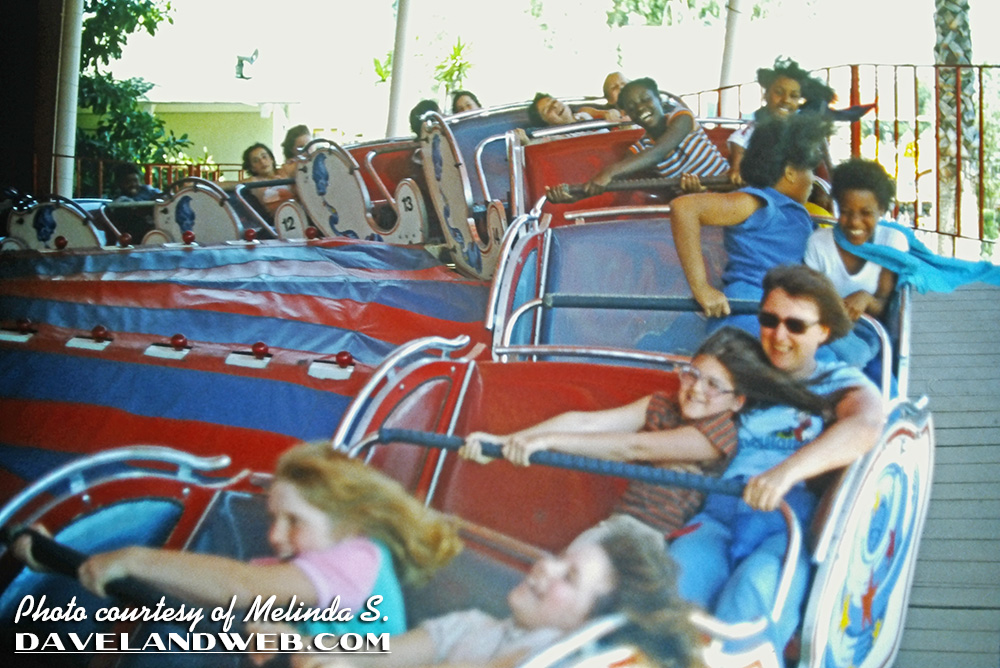 Looks like the Flying Ace attraction from Camp Snoopy: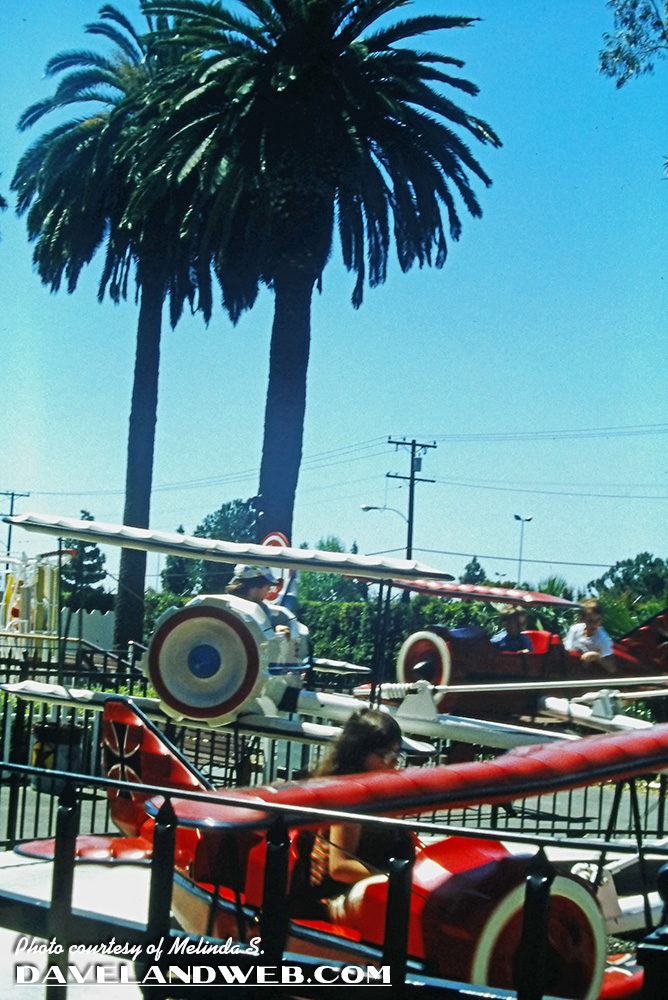 I am assuming this is Knott's, but another area I can't identify: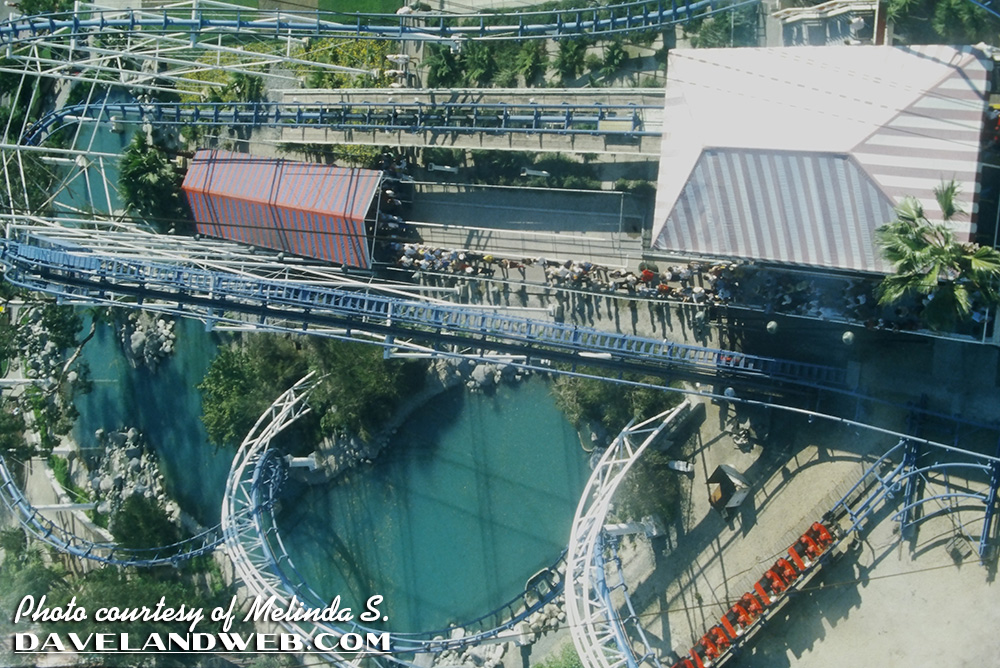 The next three are from a marionette show; Bob Baker, perhaps?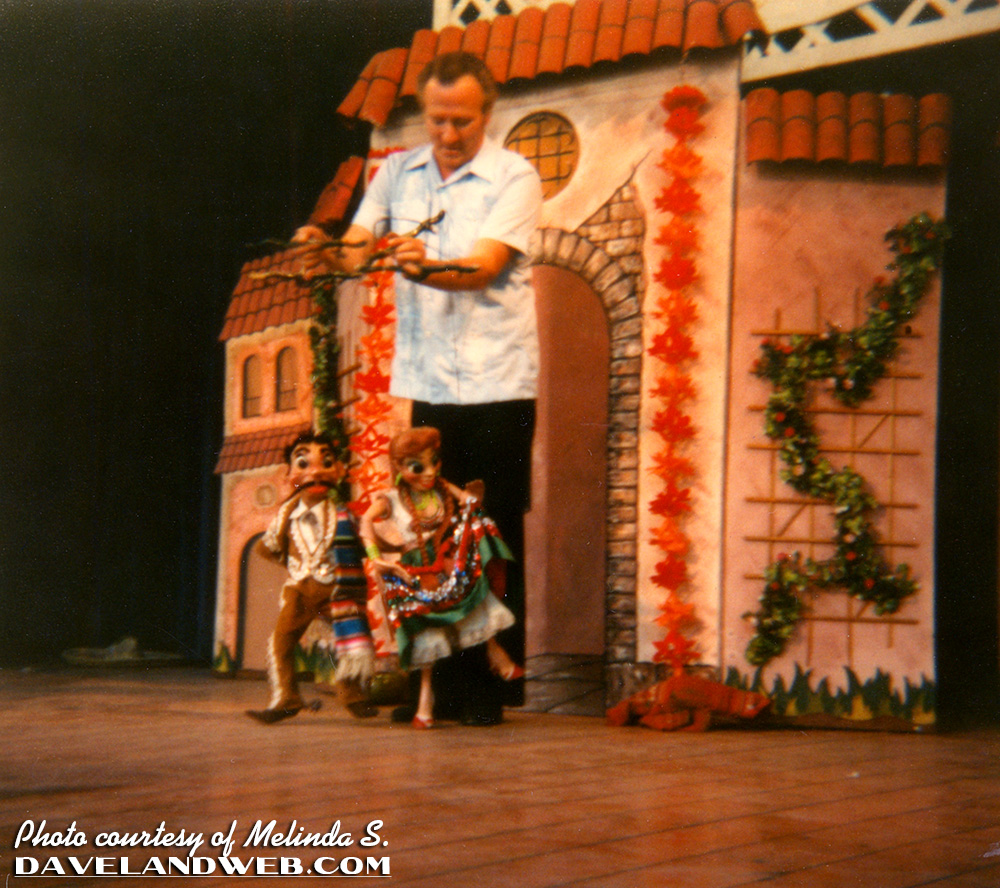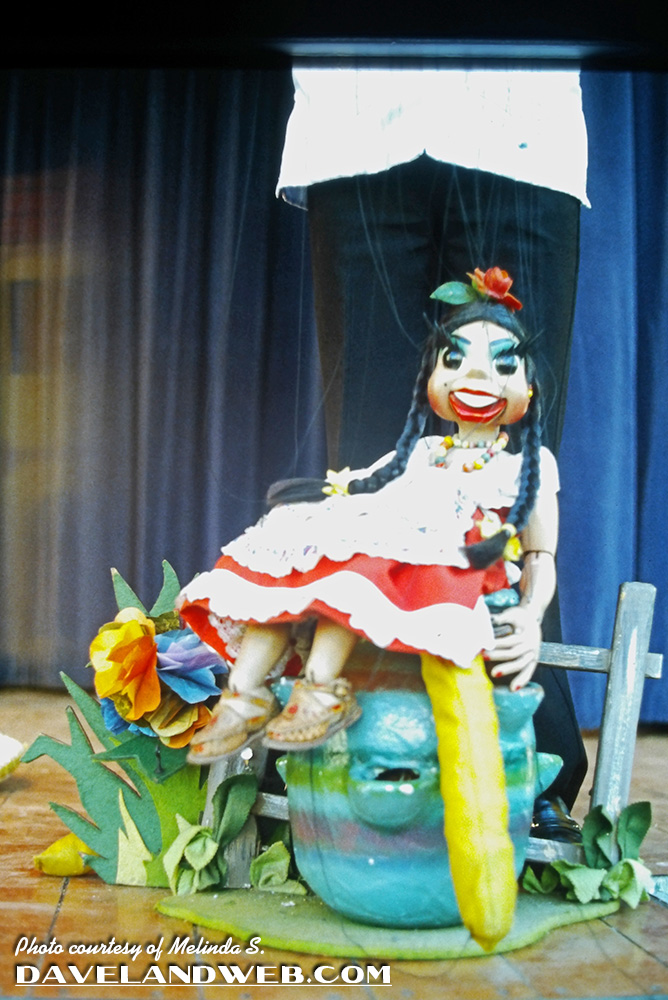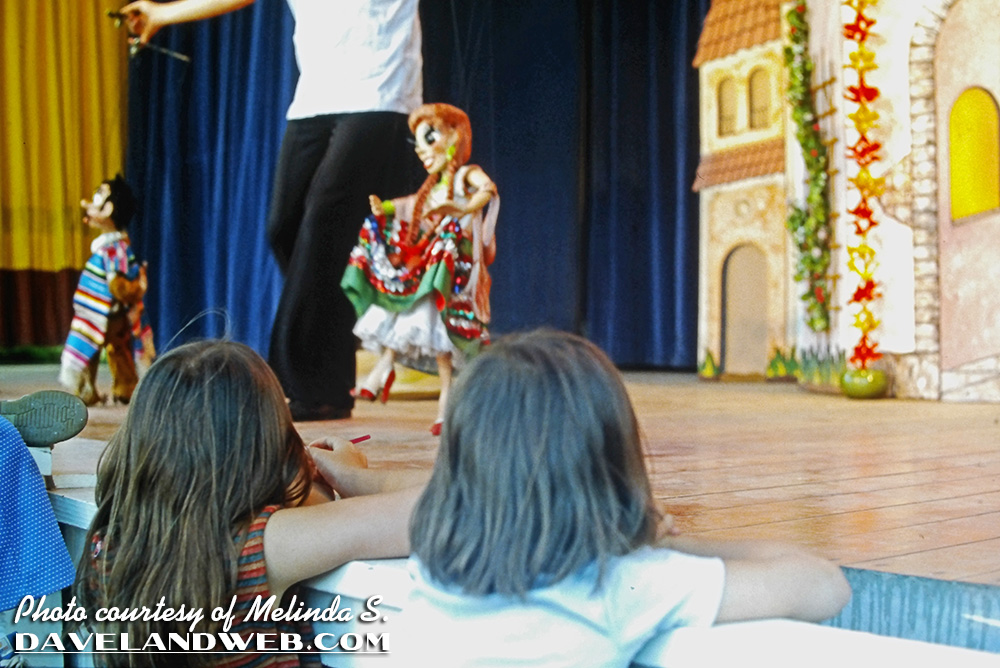 This last one showing an 18' high reproduction of Michelangelo's Statue of David was from the nearby Movieland Wax Museum, also in Buena Park. It was sold off in 2007 with the rest of the now defunct museum's holdings. Nope…it wasn't made of wax. It was actually carved from marble!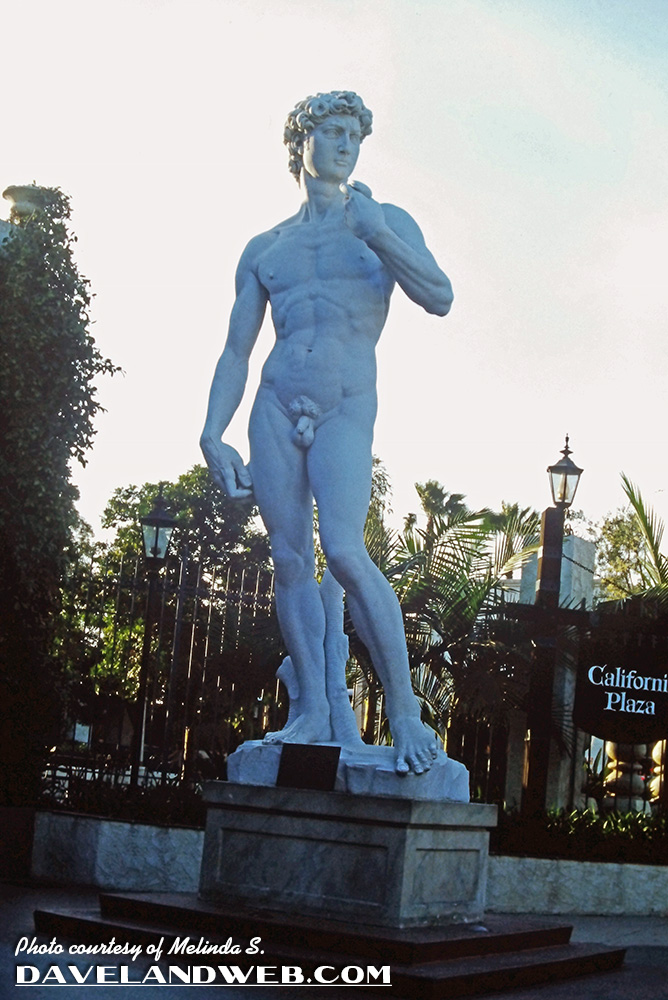 Here's a 1967 ad from Vacationland Magazine for the Palace of Living Art at the Movieland Wax Museum, where the David replica was featured: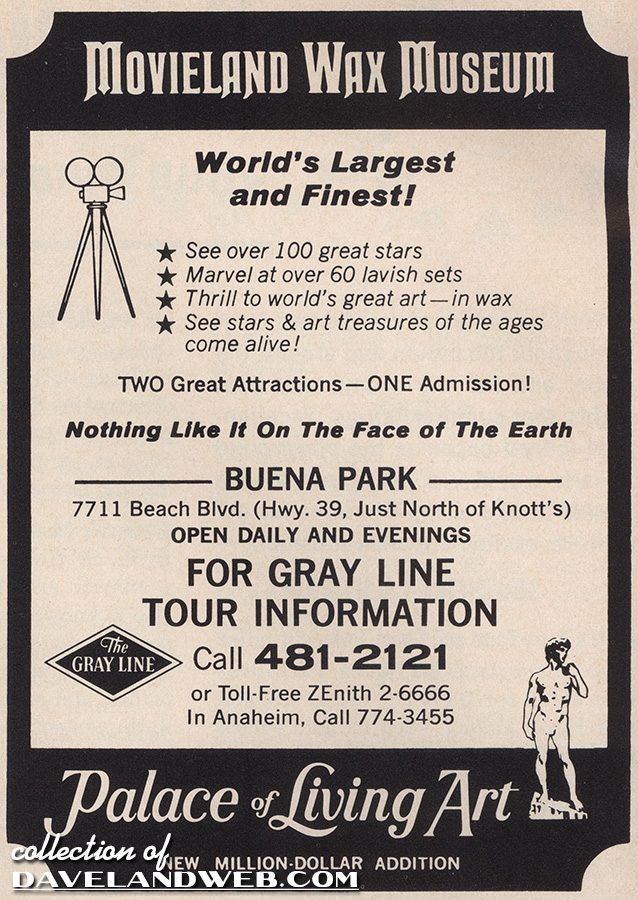 See more Knott's Berry Farm photos at my
main website.