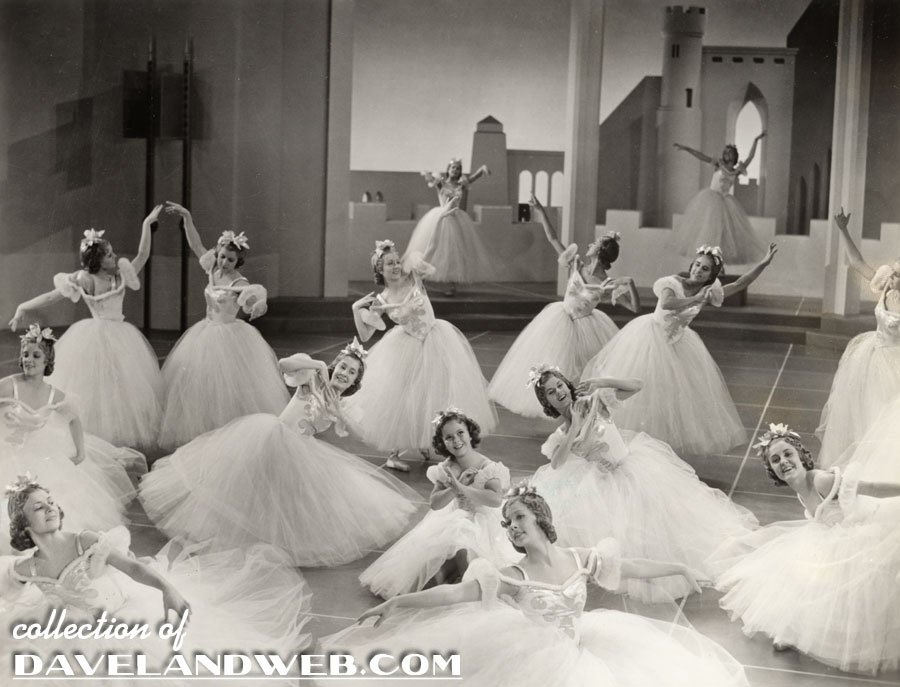 "The Little Princess" gave Shirley the chance to briefly play a ballerina during the dream sequence. Surrounded by a number of lovely ladies with far more training than her, our gal Shirley still did an admirable job.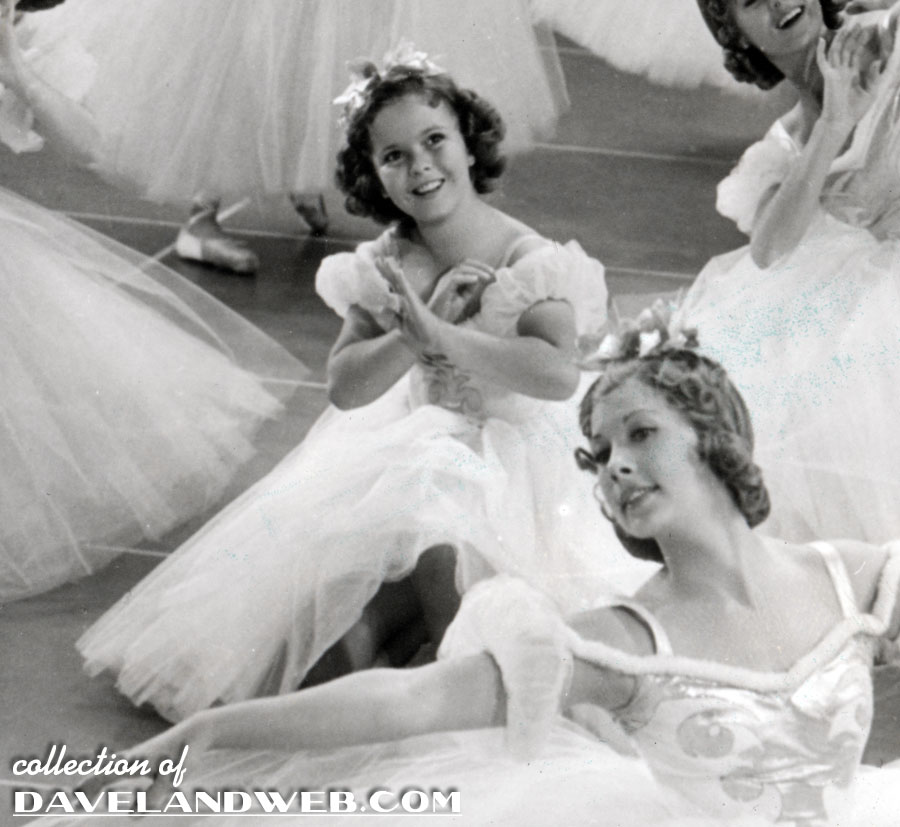 In her autobiography, Shirley recalled training with dance instructor Ernest Belcher for the film:
Unfolding a portable dance floor in our living room, [Belcher] played "Nutcracker" music and demonstrated, flexing up on tiptoe, leaping and twirling off the dance floor and among our chairs and tables. Several athletic weeks later I still was no ballerina, with little to show beyond tender arches and aching ankles. Rather than scrub the whole number, however, studio dance directors [Nick] Castle and [Geneva] Sawyer dressed me in tutu and ballet slippers, with thin pink ribbons laced around the ankles, and choreographed me in swoop, pivot, and twirl strongly backed up by a chorus of accomplished dancers. Everyone balanced on tiptoe except me. It was one of those discouraging moments, posing beyond my real competence.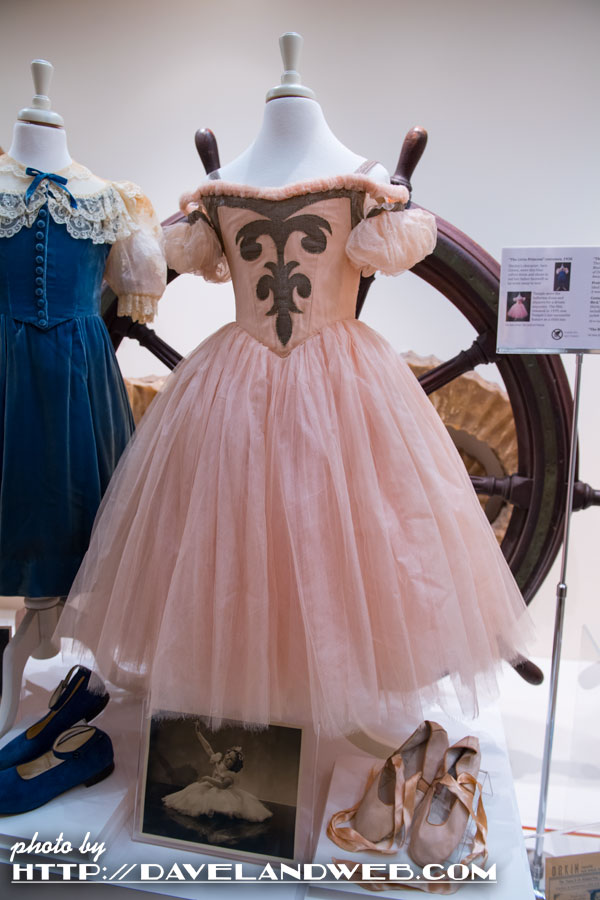 Despite her recollection of feeling inadequate, Shirley still managed to save the costume she wore back in 1939.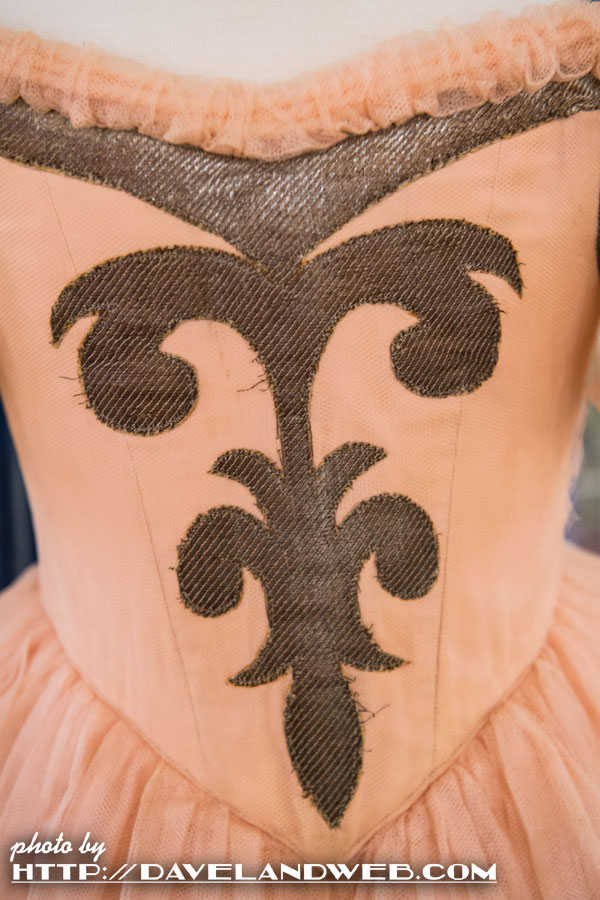 Want to see the back?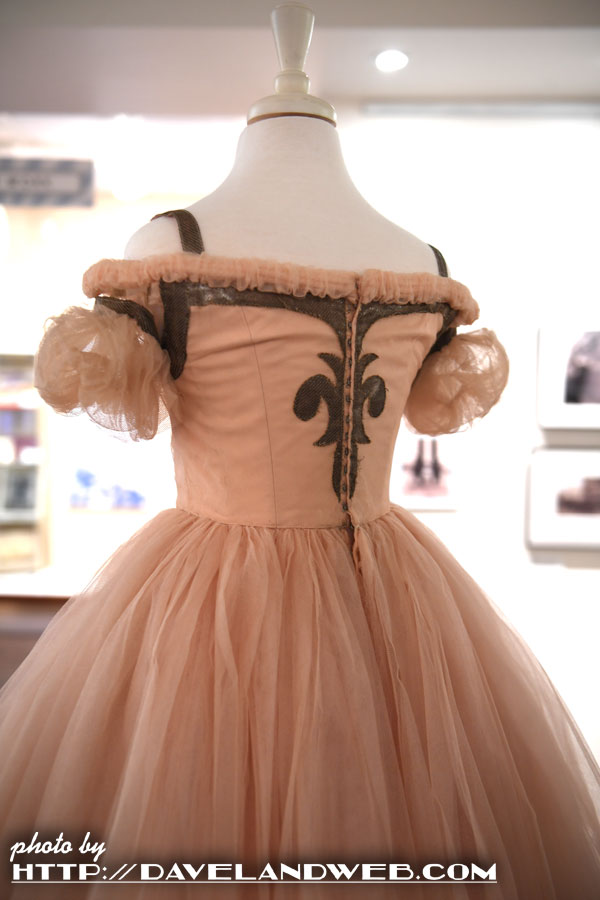 Even the shoes survived!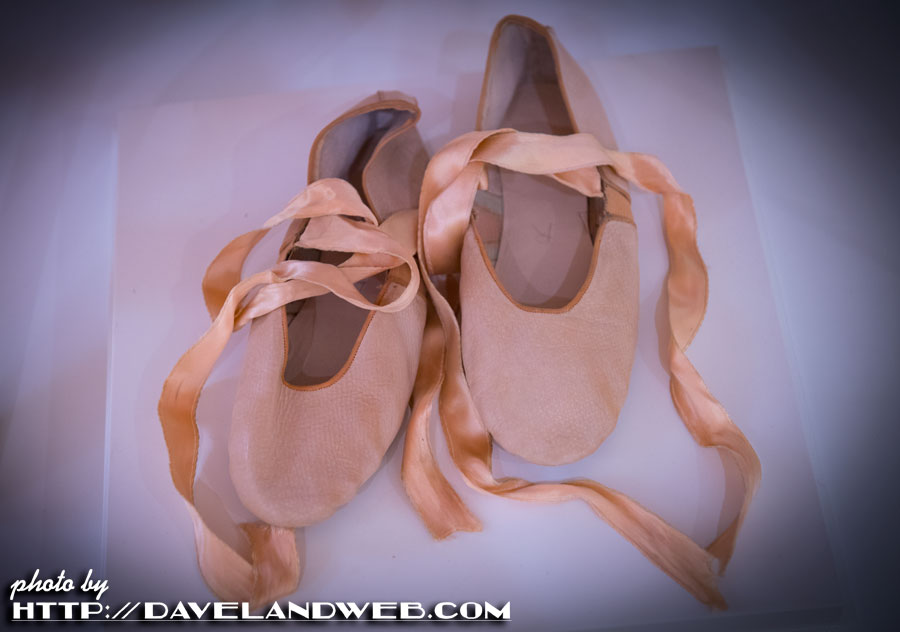 Shirley also managed to approve a porcelain doll by the Danbury Mint which faithfully recreated her ballet debut outfit: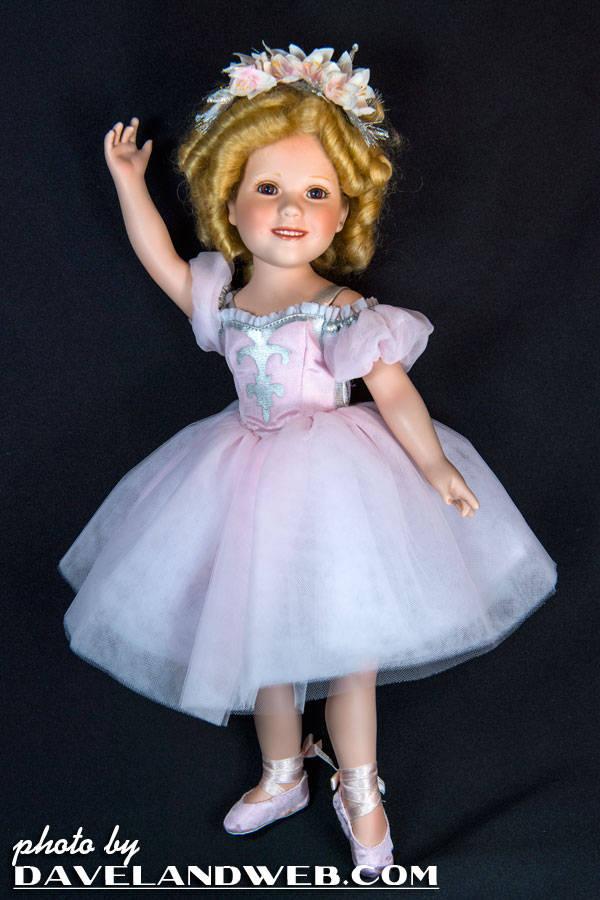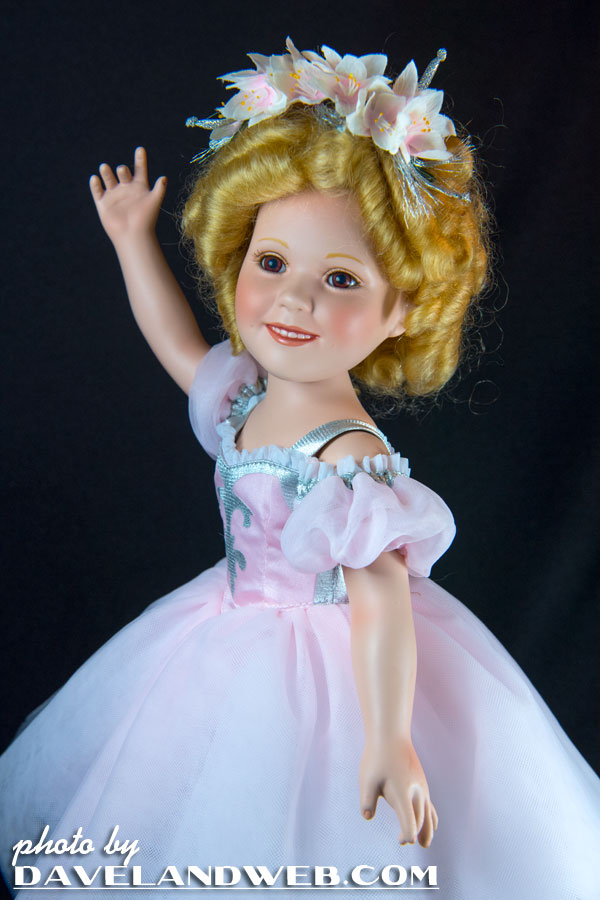 While her career as a ballerina was short-lived, we can still appreciate the work and training that Shirley put into it!
See more Shirley Temple photos at my
main website.