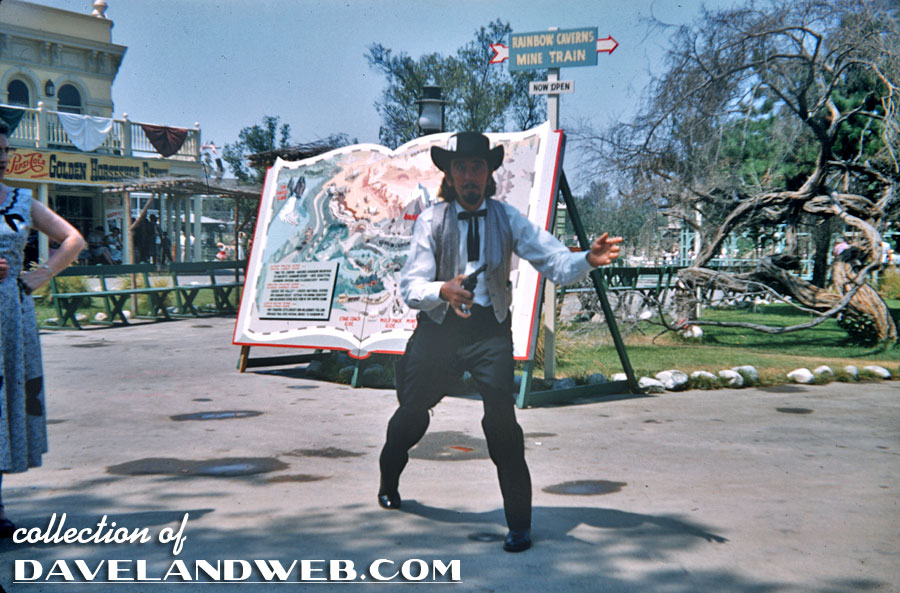 It's 1956, and Black Bart is in Disneyland's Frontierland hamming it up for the cameras. The lady on the left with her hand on the hip does not seem amused.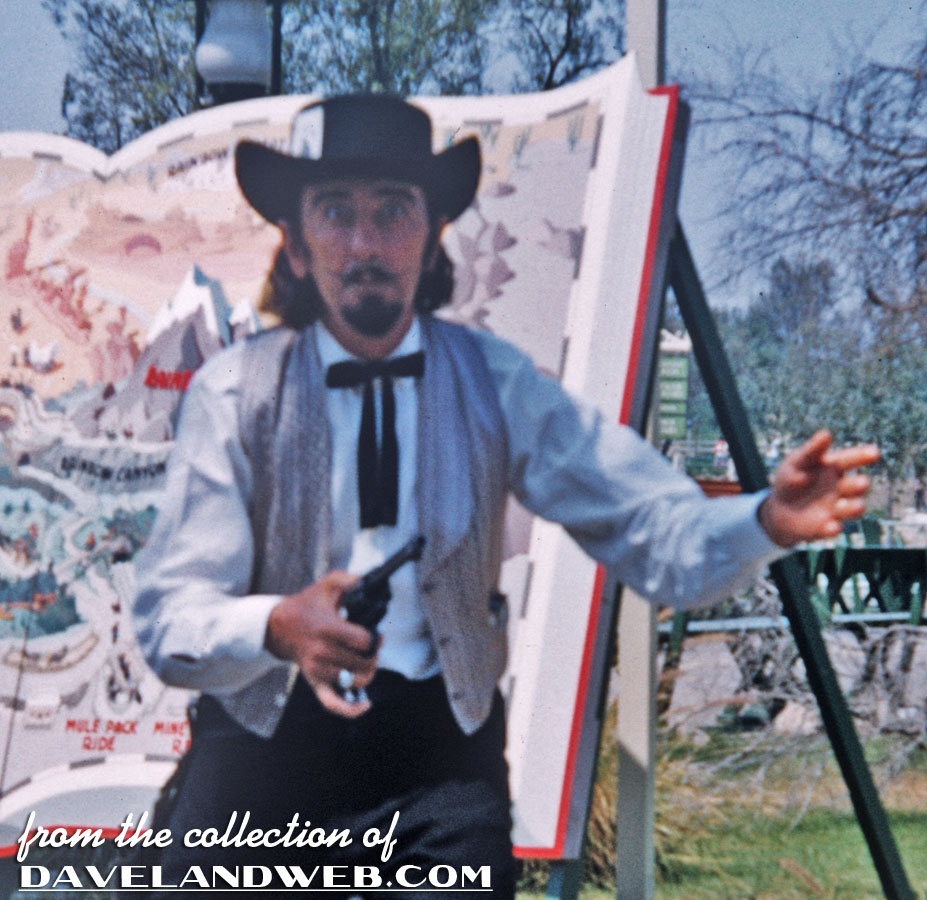 I am guessing Unamused Lady took this next image of her Honey, who was apparently more into being in front of the camera than she was. Note the storybook-style map in the background touting the new Rainbow Cavern Mine Train attraction.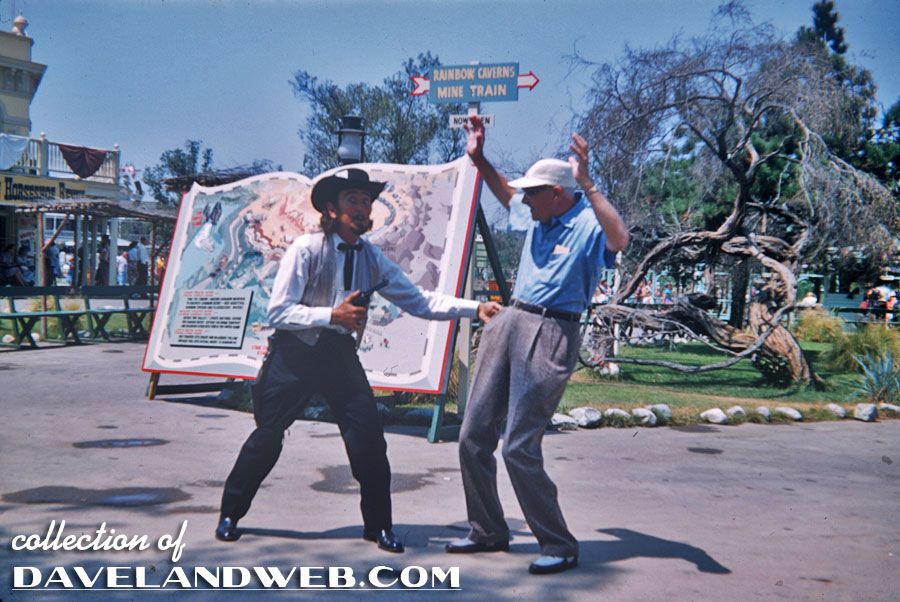 While seeing a gun pointed at a guest these days can be jarring in light of recent circumstances, back in 1956 it was all safe fun and part of the show.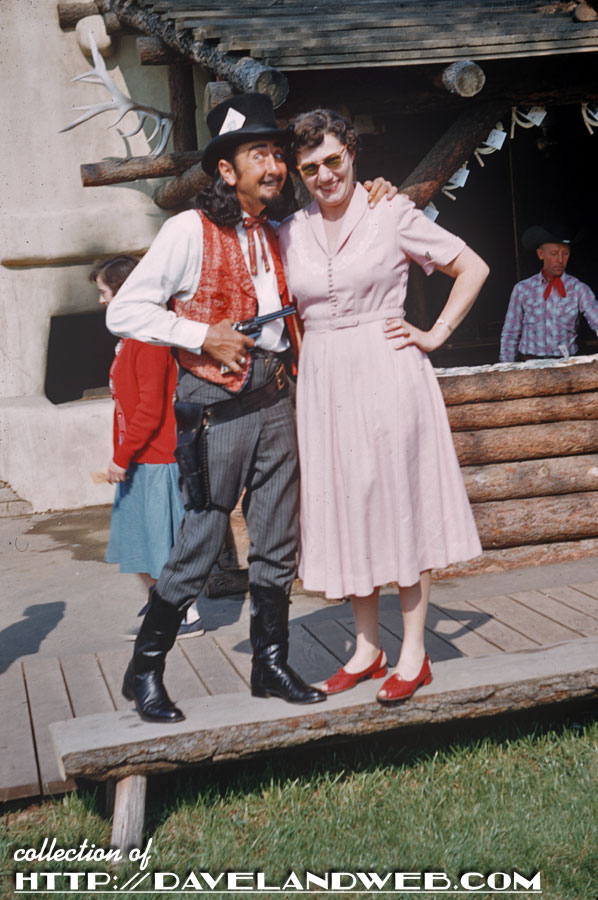 Even more jarring is this guy's long hair. To think that Walt allowed it is incredible. Must be because Black Bart was supposed to be a bad guy.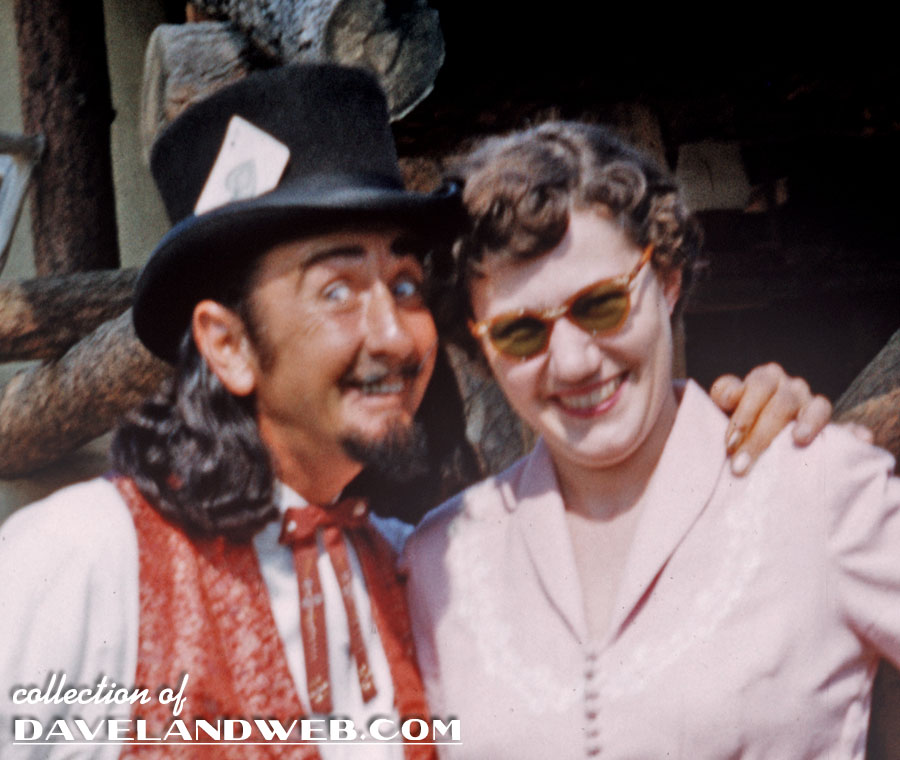 This particular lady found him charming. Or maybe she thought a little luck from the Ace of Spades in his hat would rub off on her.
See more Disneyland Frontierland photos at my
main website.