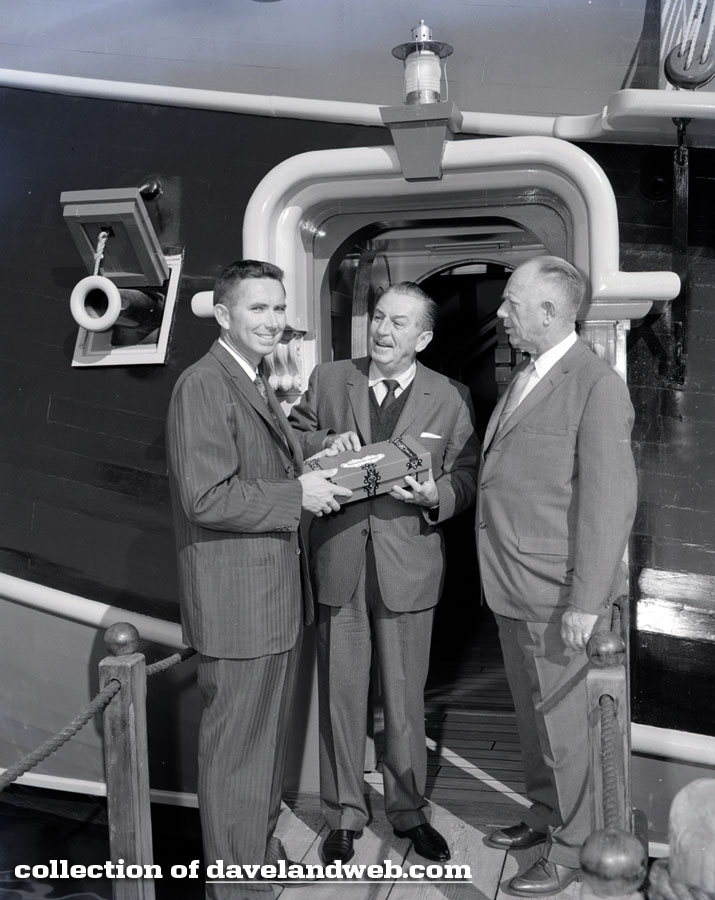 If you've been on my
website
, you've probably seen this shot from the christening of the new and improved Chicken of the Sea Restaurant at Disneyland which included the Skull Rock Lagoon. Recently I was contacted by somebody who pointed out that I had misidentified the gentlemen surrounding Walt, who are Gilbert Van Camp Jr. and Gilbert Van Camp Sr.
Why would I listen to some know-it-all who contacts me out of the blue? Because he was there that day! John Copeland is the lucky little boy, standing with his father Glenn Copeland. Note the Lucky Strike cigarettes in Walt's hands.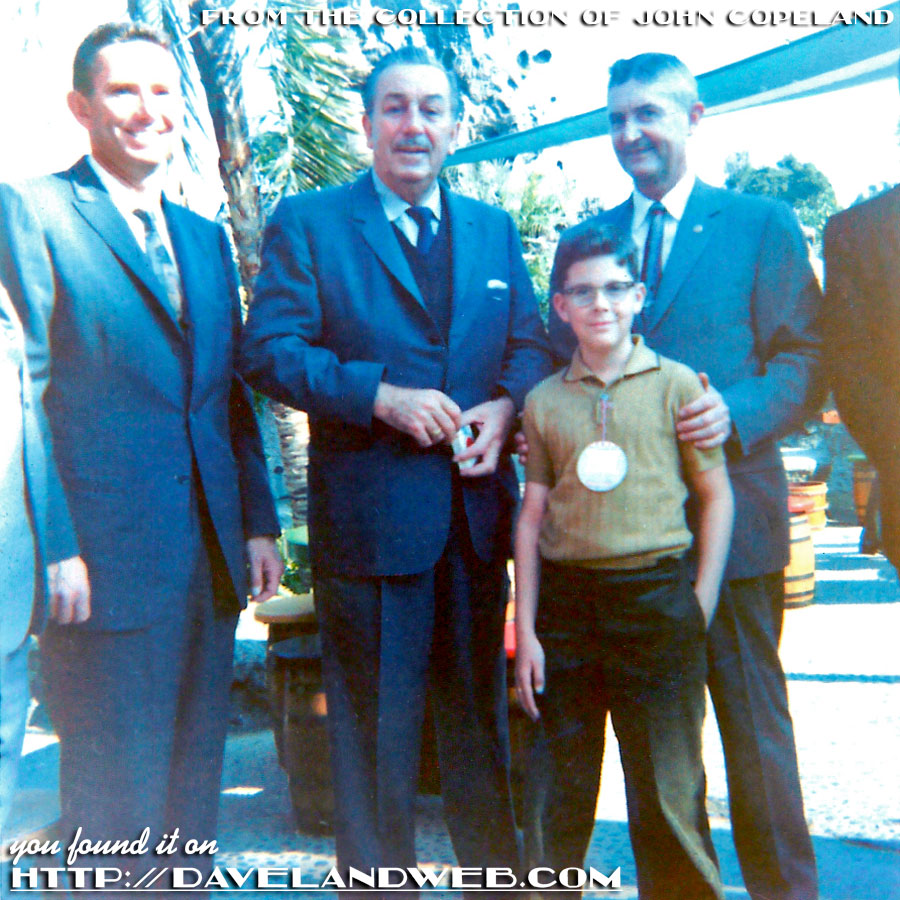 The other correction John gave me was that the "character" in this shot often referred to as Peg Leg Pete was actually known as Captain Guy. "He had lost his leg during the Korean War. One of the duties of the crew who worked the restaurant was to keep the decks mopped so that anything that was spilled on them would not cause Captain Guy to slip and fall. Unfortunately that happened more than Guy liked. He loved being around the kids."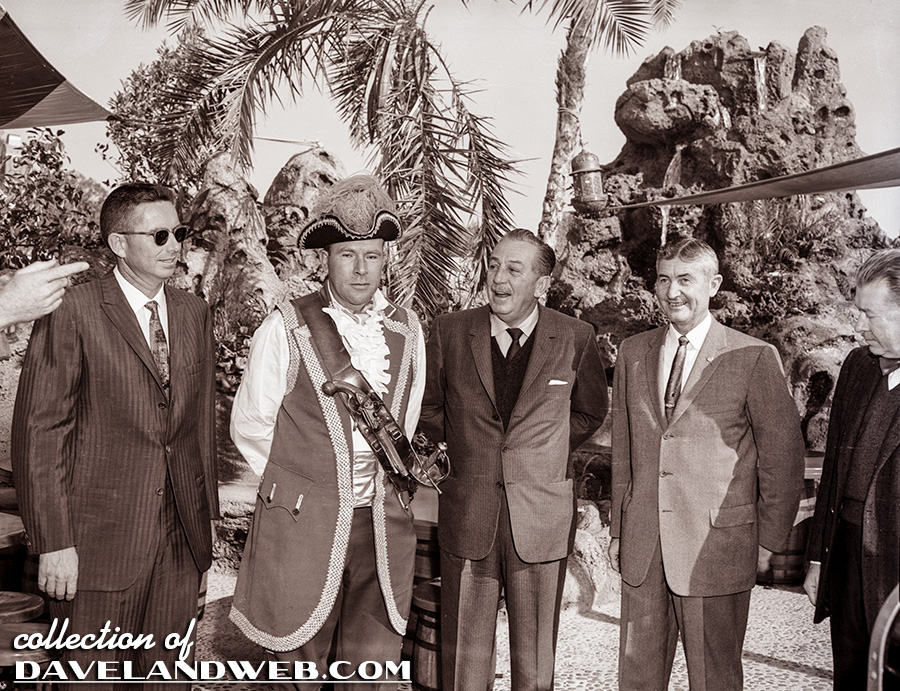 Many thanks to John Copeland for contacting me and sharing this way cool photo!
See more vintage Disneyland Chicken of the Sea photos at my
main website.
Follow my Daveland updates on
Twitter
and view my most recent photos on
Flickr
&
Instagram
.