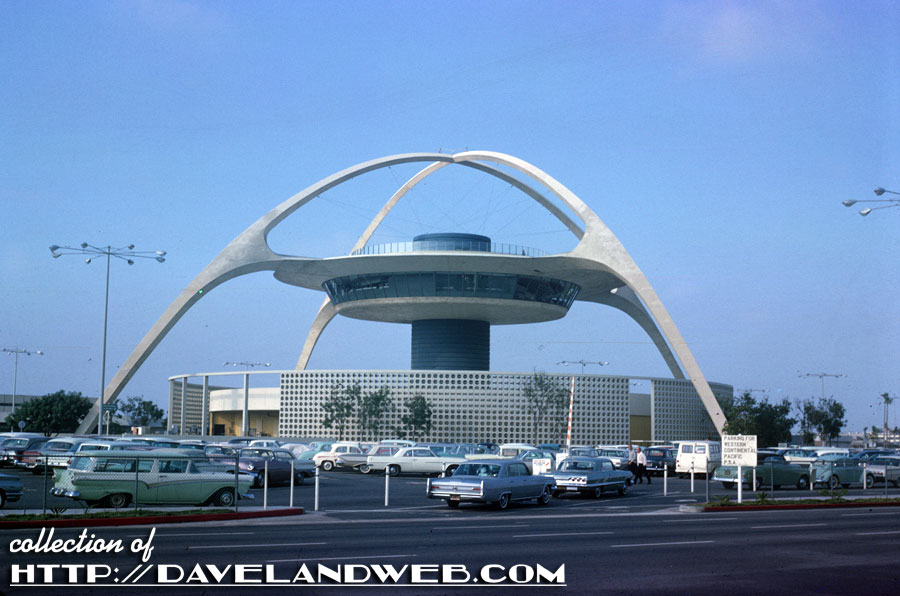 For those of you traveling home after this holiday weekend, here's a vintage shot of the Theme Building at LAX, circa September 1963. In case you want a closeup of the cars and signage, here ya' go!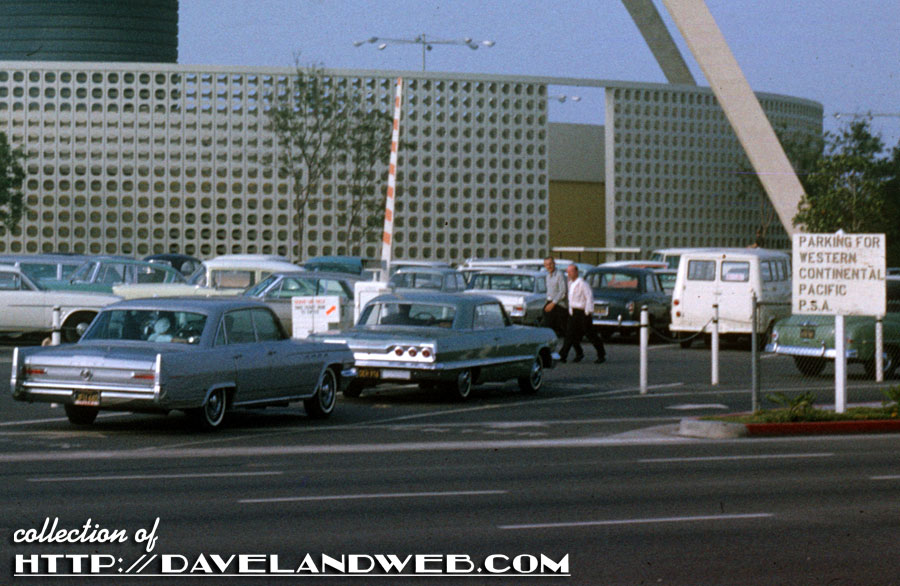 This example of Googie architecture opened in 1961. It's pretty much still brand new in this shot!
See more photos at my
main website.