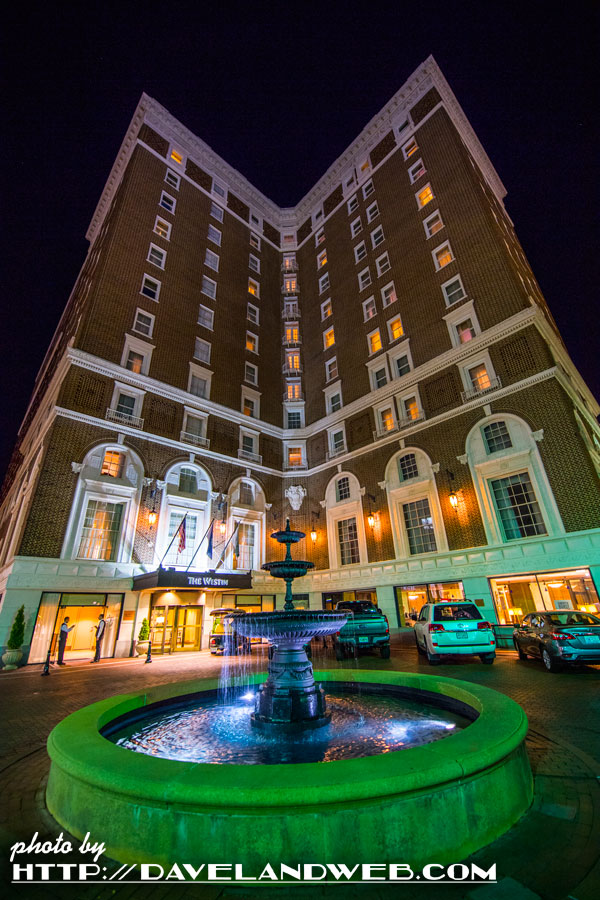 From the outside at street level, my UCDA Design Summit Conference hotel looked like most vintage hotels. Lotsa brick, cool architectural details, and of course a fountain out front. End of story about the Westin Poinsett Hotel? Not quite. You know there always has to be more at Daveland.
Wandering back to the hotel one night after dinner and doing some random shooting on Main Street, I looked up and noticed a huge neon sign that said "Poinsett Hotel." Huh; I wonder where that is? As I walked closer, I realized it was atop the hotel I was staying at! My mind raced as I thought, "I have to get up there."
This next shot was not taken from the roof; it was early around 5am one morning and took a lot of walking, climbing, and maneuvering to get the entire sign without having tree branches block it or missing any part of the letters. The things I do to get a photo; and of course it was the one trip I left my 600mm lens at home.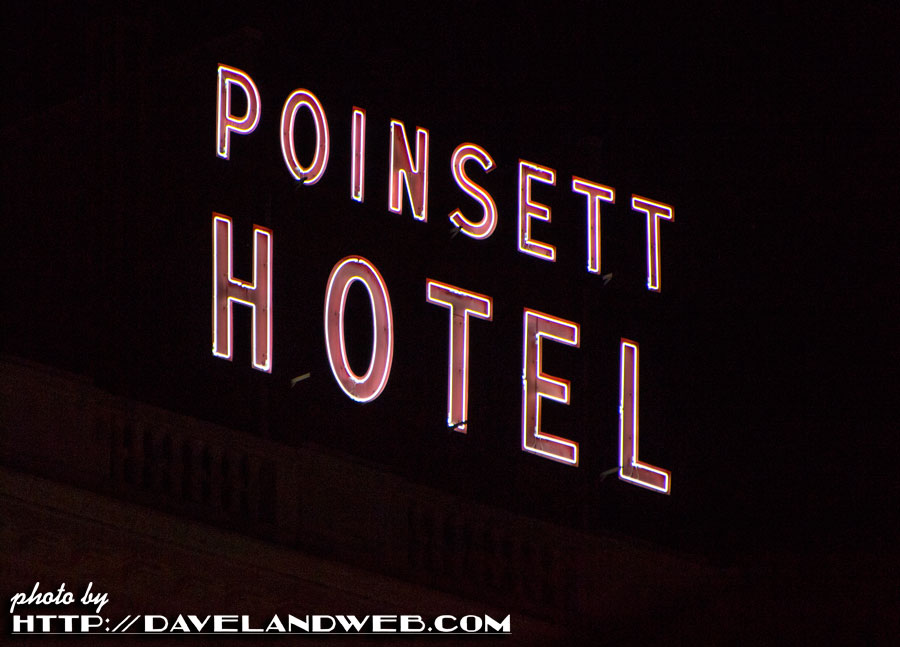 My first request to get to the roof was denied by the desk clerk. She told me in so many words that it wasn't going to happen unless there was a wedding or engagement. Hmmmm...how quickly could I pull something together? Instead, I enlisted the help of the Executive Director of UCDA, and before I knew it...voila. Rooftop access.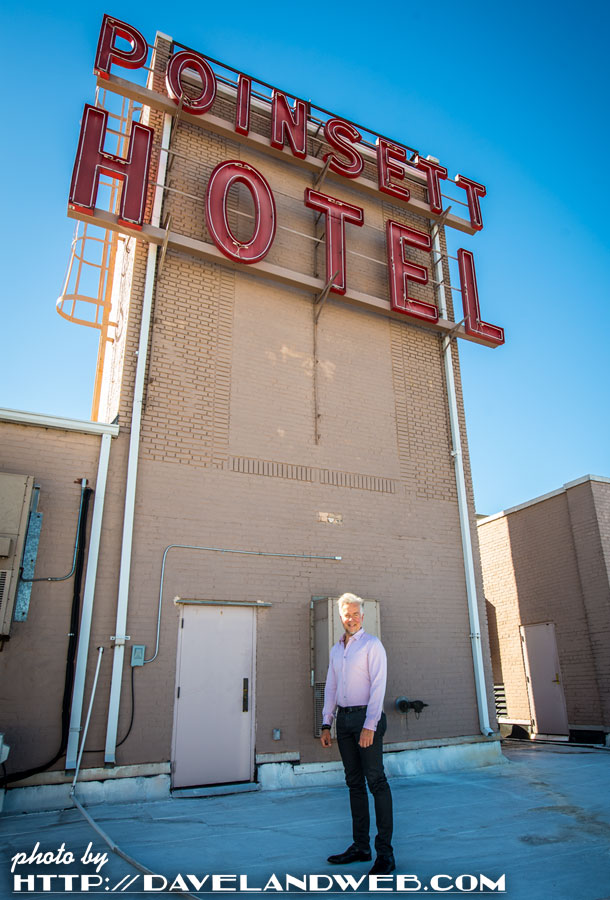 While I would have preferred to shoot the sign up close at night, I was not about to complain. It was still mighty amazing to be up close and personal with this vintage sign.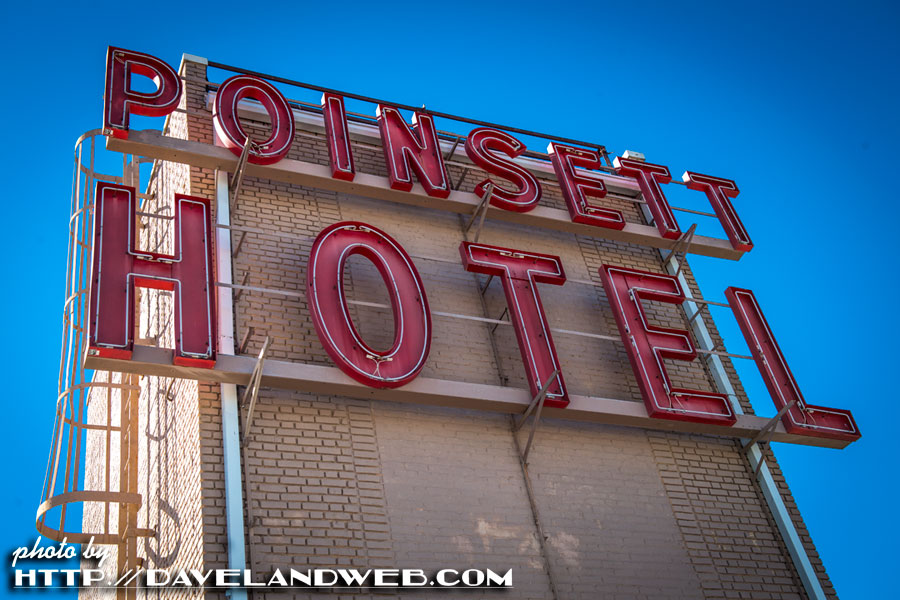 You don't really notice the railing from below. I was in detail heaven.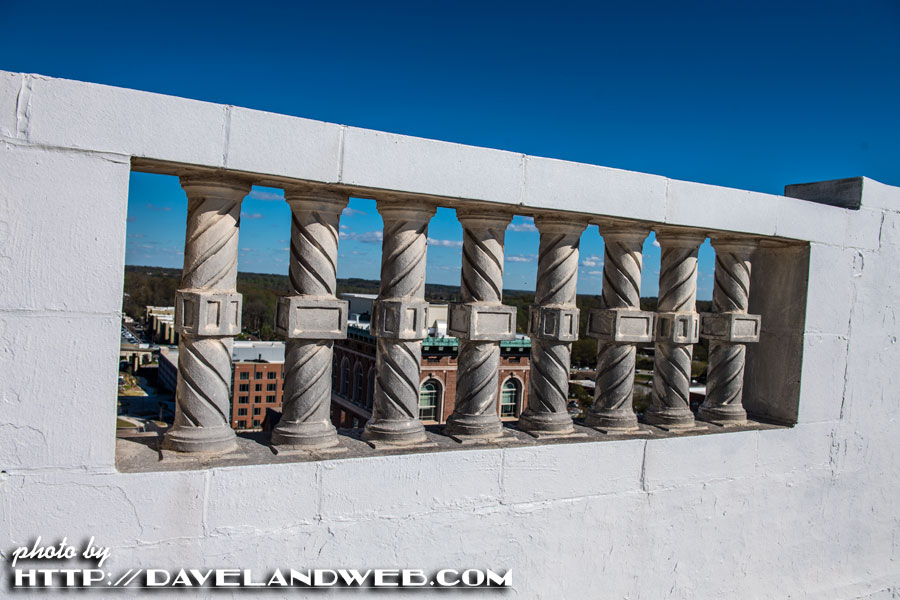 More Greenville, SC at my
main website.
Follow my Daveland updates on
Twitter
and view my most recent photos on
Flickr
&
Instagram
.