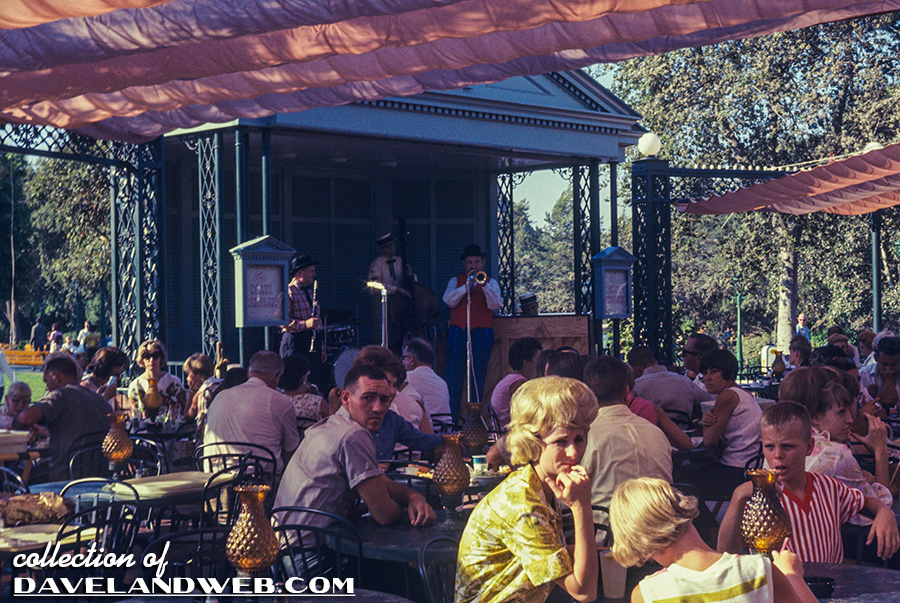 You just know that this lady single-handedly depleted the ozone layer with that huge bouffant hairdo; oh, yeah, and isn't that a nice shot of the band playing in the background?!? I guess 1966 was the year for big hair, as these restaurant employees also attest to. Dig the uniforms, too!
And, while we're in New Orleans Square, thought I'd throw in another shot from the same period (August, 1966) which shows my favorite photo-opp.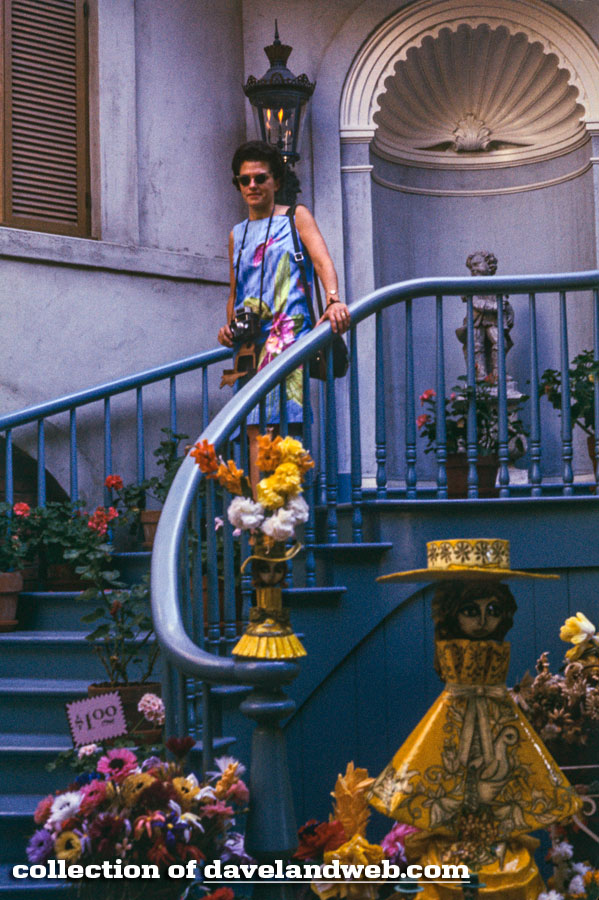 I will be on hiatus until early next week—see you then! See more vintage Disneyland photos at
my website
.