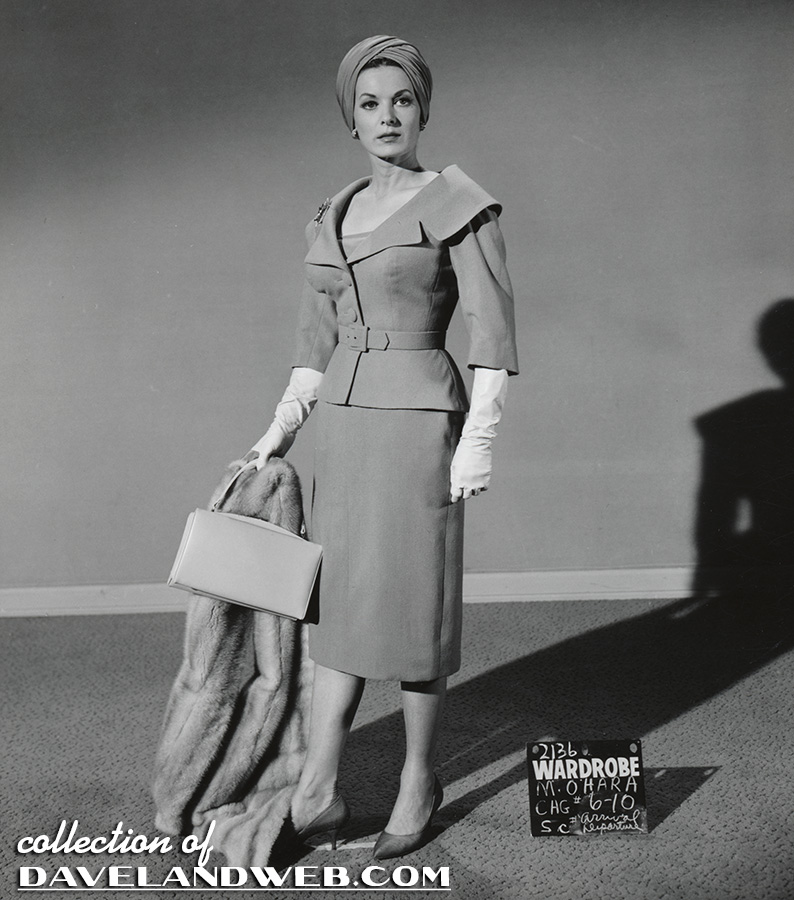 In honor of St. Patrick's Day, I am repeating the celebration of Irish actress Maureen O'Hara as
I did nine(!) years ago
with some photos I recently acquired from "The Parent Trap" (1961). This wardrobe test shows the original concept of how Maureen was to look when she arrived at her ex-husband's ranch to be reunited with her daughters. A turban? Who had the brain fart of covering up her gorgeous Irish red locks with a freaking turban?!?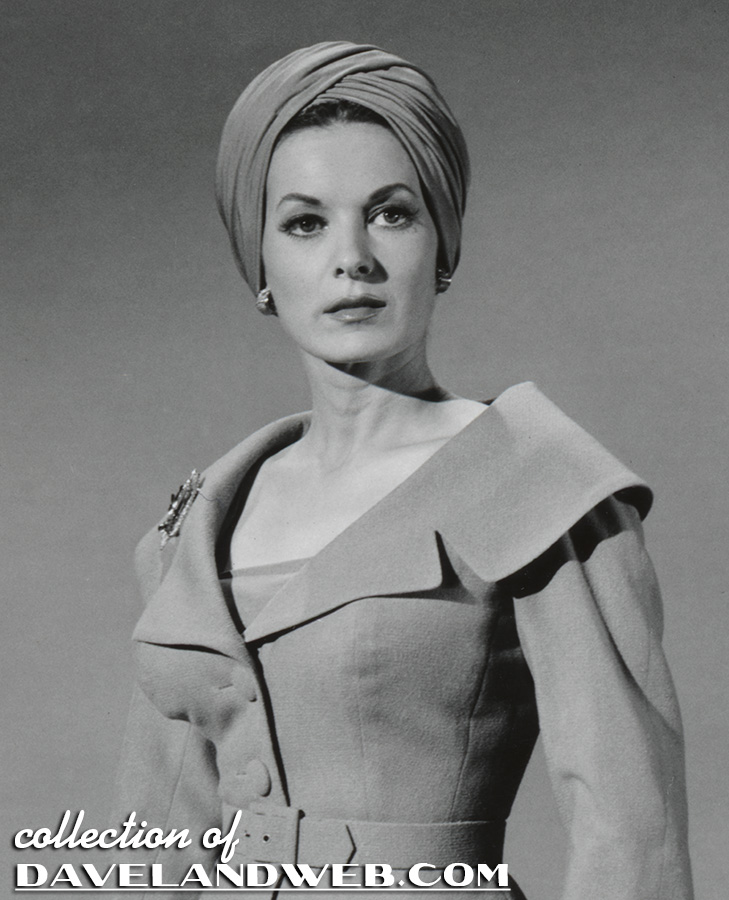 Fortunately for the final movie, cooler heads prevailed and the turban was ditched. Placement of the brooch also switched from right to left side of Ms. O'Hara.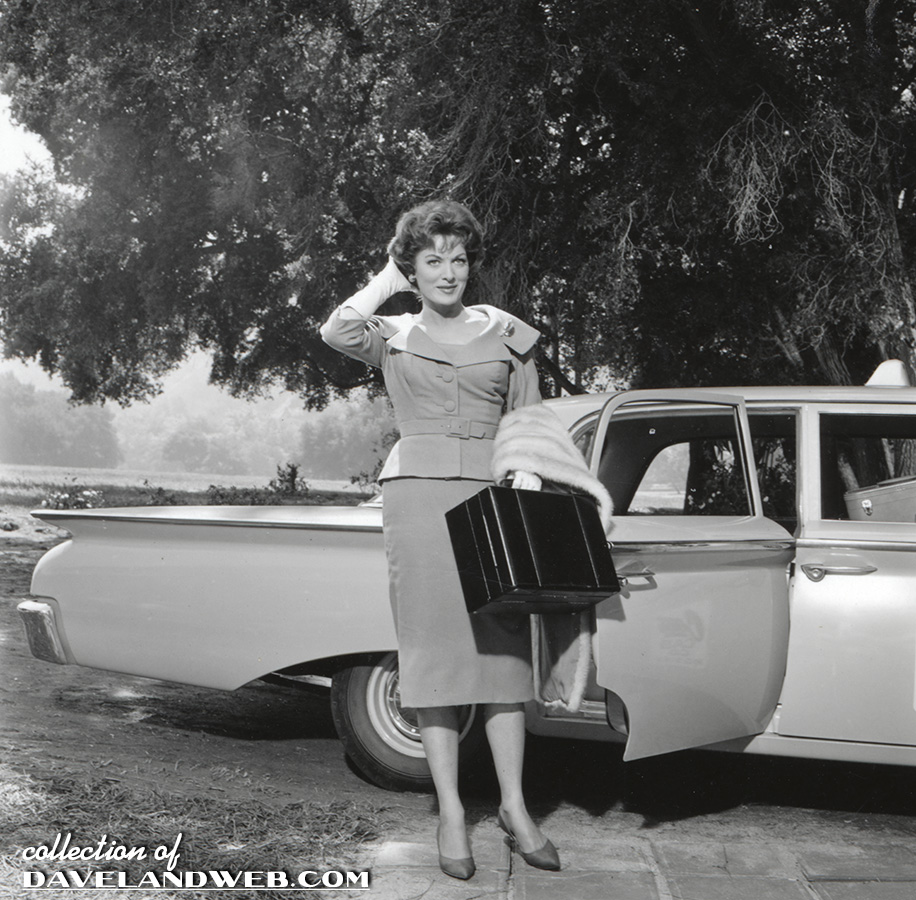 Note how she fluffs her hair in this shot: "Take that, turban!"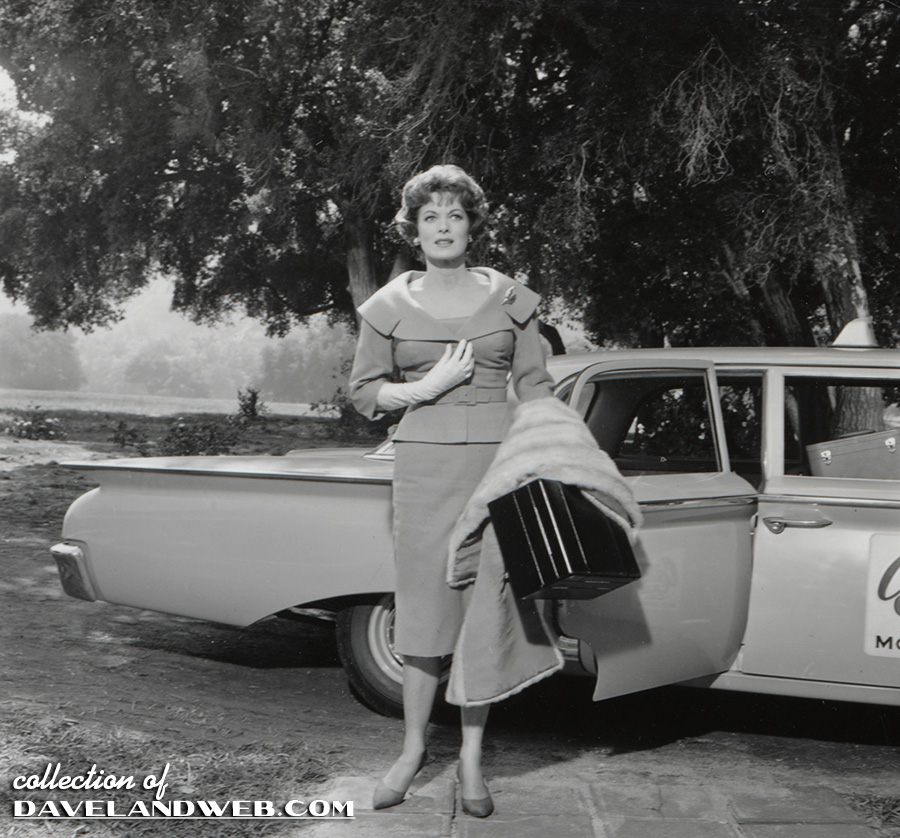 With Una Merkel, who played Verbena the housekeeper ("It's none of my nevermind. I don't say a word").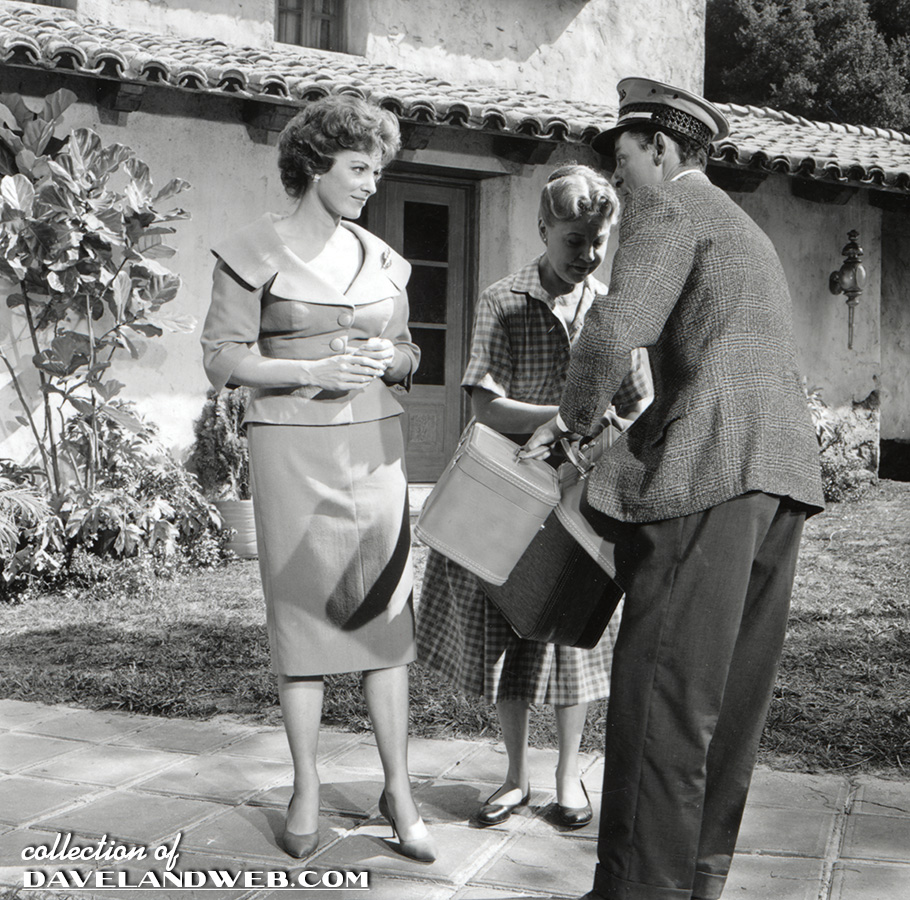 Director David Swift and Walt surround O'Hara; obviously, this was before the actress threatened to sue Disney over the billing of the film.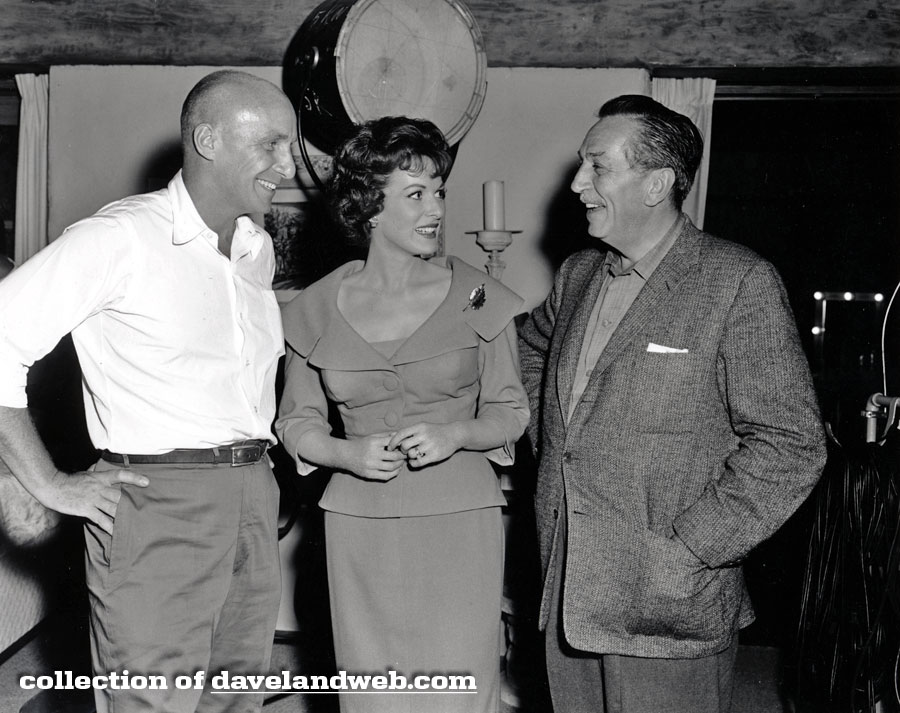 Papers regarding the suit
came up for auction
after O'Hara died in 2015, selling for $375.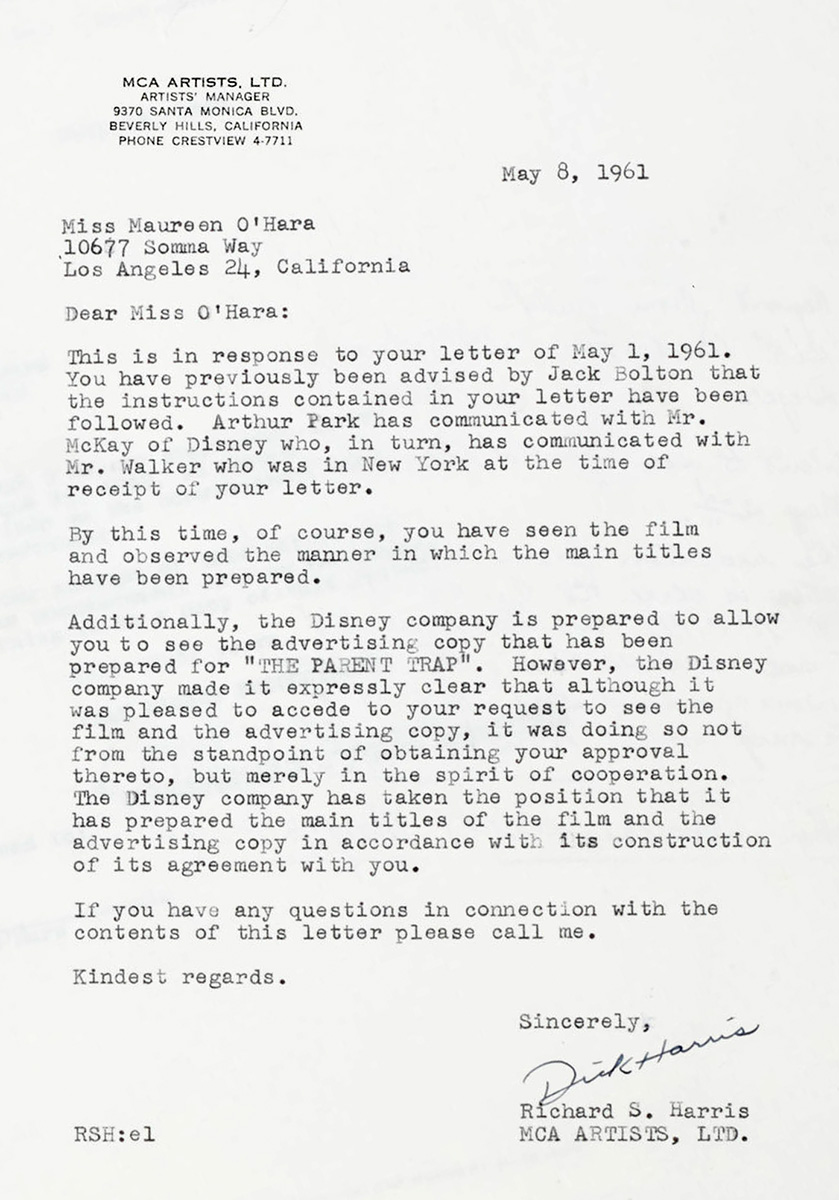 From the auction description:
Comprising 28 pp of paperwork related to The Parent Trap, mainly correspondence, typed, and typed carbons, including a 2 pp typed letter signed ("Jack") from agent Jack Bolton, dated June 17, 1960, on MCA stationery, breaking down the terms of O'Hara's contract, annotated, and 6 call sheets for the film under the title We Belong Together, with an April 19, 1961, Variety clipping featuring a full-page ad for The Parent Trap and 2 other Variety clippings related to the film. For Walt Disney's The Parent Trap, Maureen O'Hara claimed that she was contractually guaranteed top billing, but during the film's release, costar Hayley Mills got top billing playing up her gimmick casting as twins.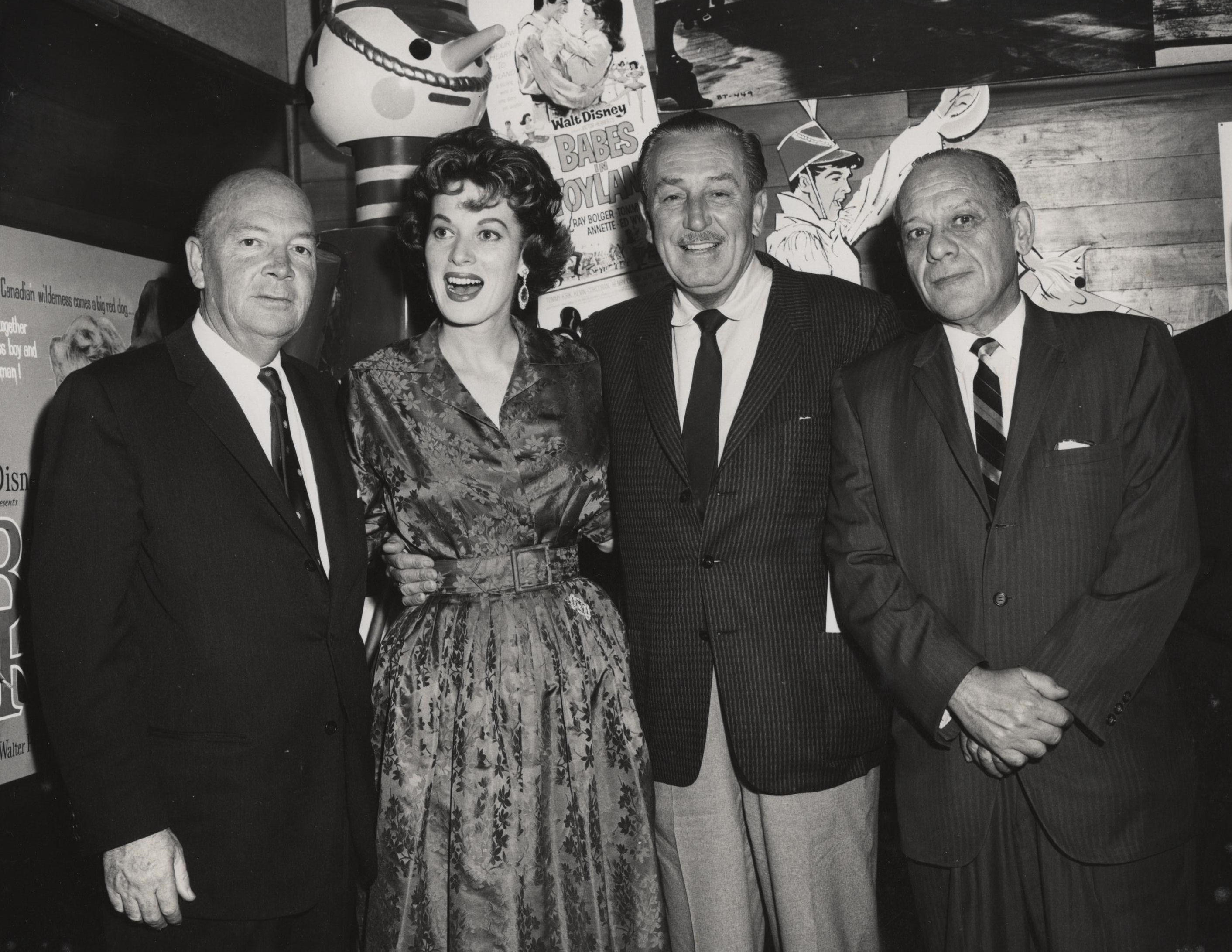 Incensed, O'Hara took the matter to her agents. These letters and contracts document her complaints against the studio. However, it appears that O'Hara may have been in error: agent Jack Bolton's June 17, 1960, letter to O'Hara about her contract clearly states that Mills' name "will follow immediately after 'Walt Disney Presents' and be above the title. Your name on the screen and in paid advertising will be in first position below the title." In 2 Thermofax copies of a March 16, 1961, letter, Walt Disney Productions assures O'Hara that the smaller billing was an accident due to haste. O'Hara took her grievance to the Screen Actors Guild and threatened to sue Disney. Realizing that, even if she won, Disney could wreck her career, O'Hara relented. O'Hara writes in her autobiography that, despite The Parent Trap's immense popularity, she never worked for Disney again.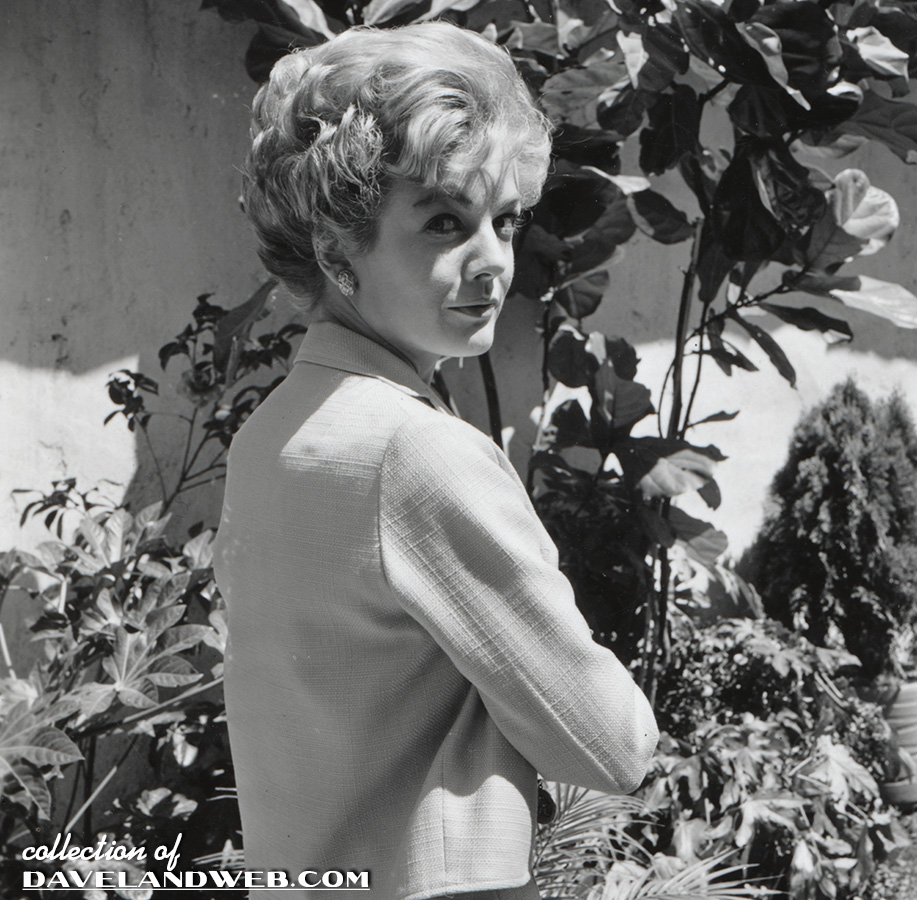 On the other hand, Joanna Barnes DID appear in a Disney movie again, playing the mother of her character from the original for the 1998 Lindsay Lohan remake. Don't mess with Walt!
See more "Parent Trap" photos at my
main website.