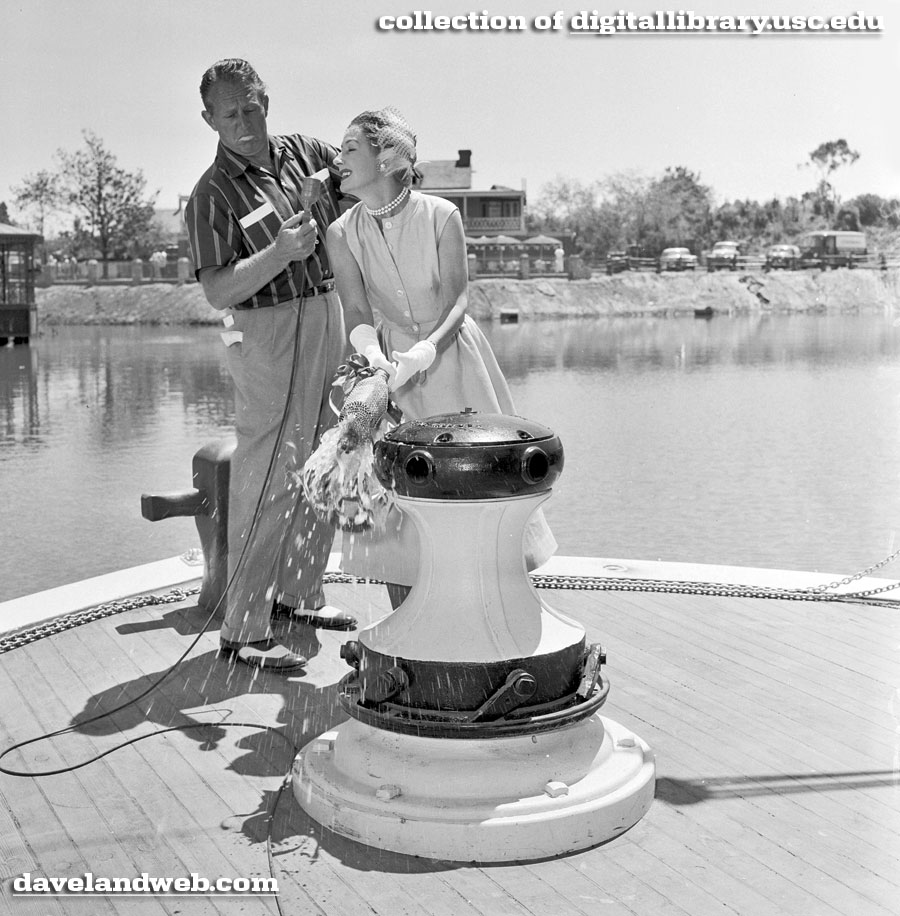 In honor of the 64th Anniversary of Disneyland's Grand Opening Gala, I will present a few memorable images of that historic day starting off with the christening of the Mark Twain. Art Linkletter mugs while actress Irene Dunne smashes the bottle of water from various American Rivers against the Twain.
Here Fess Parker and Buddy Ebsen (aka Davy Crockett & George Russel) ride down Main Street in the Opening Day Parade: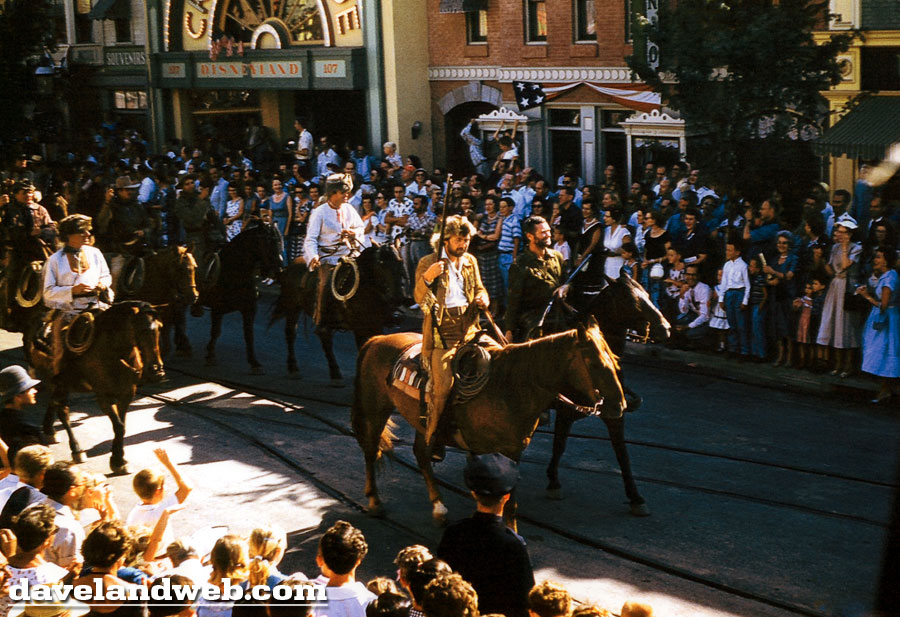 The Mouseketeers, with Annette Funicello in the second row: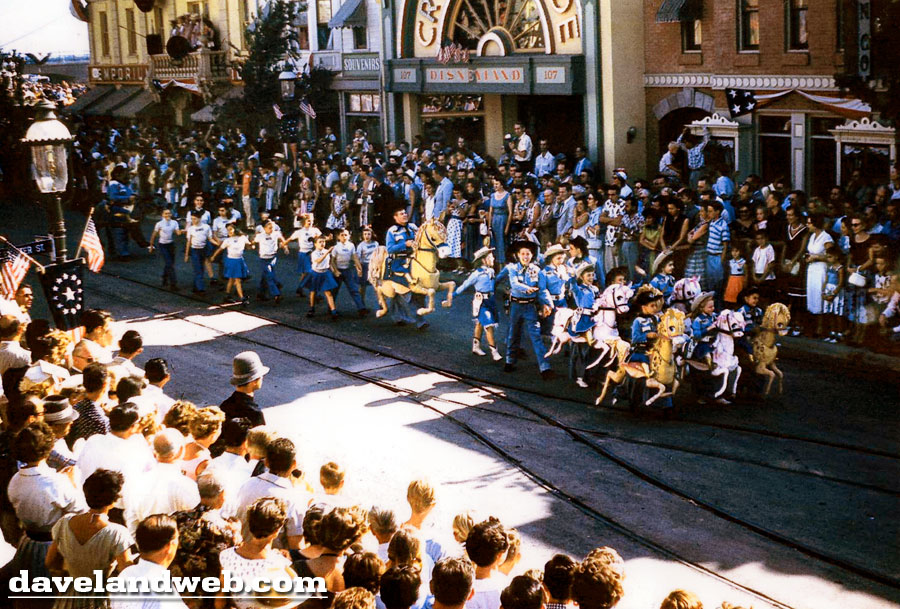 Walt Disney himself: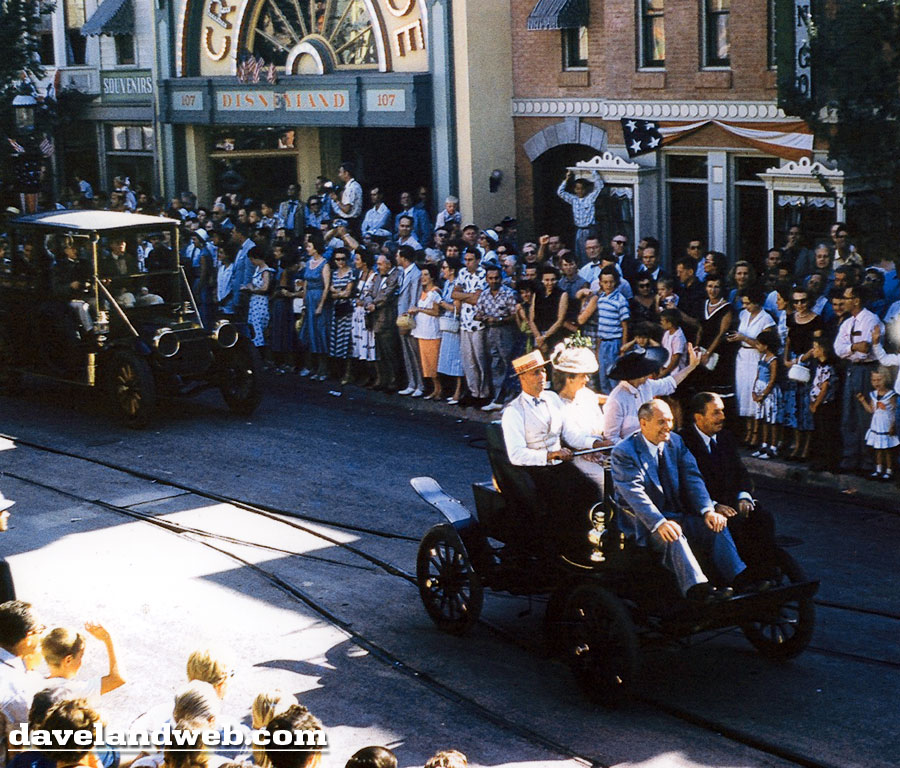 Walt was a busy man that day, running back and forth from Parades, the Disneyland Railroad: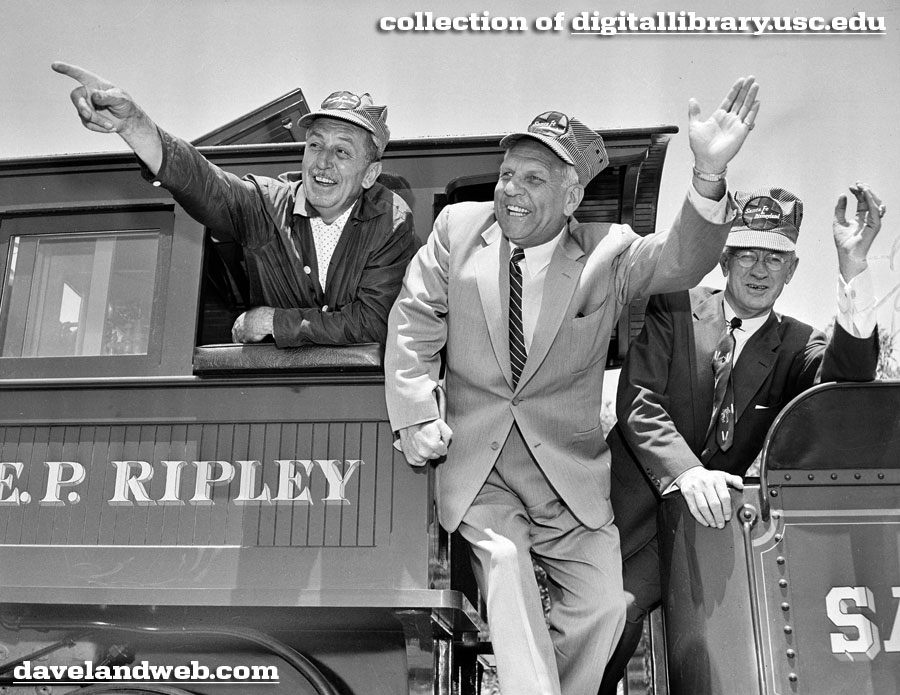 to Town Square for the official opening ceremony: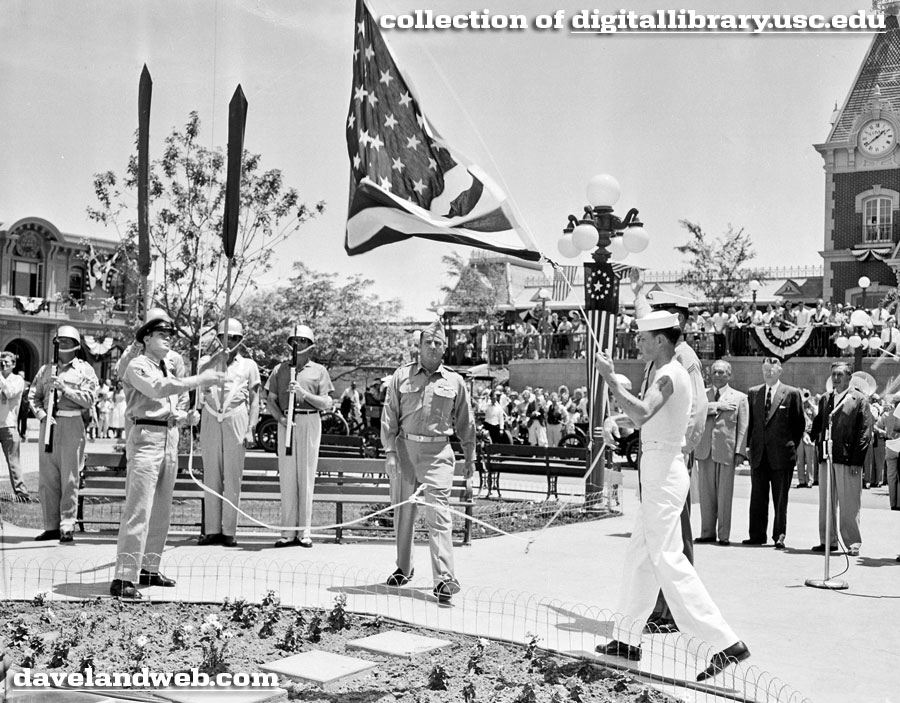 to the Sleeping Beauty Castle with drawbridge being lowered for the first time to the public: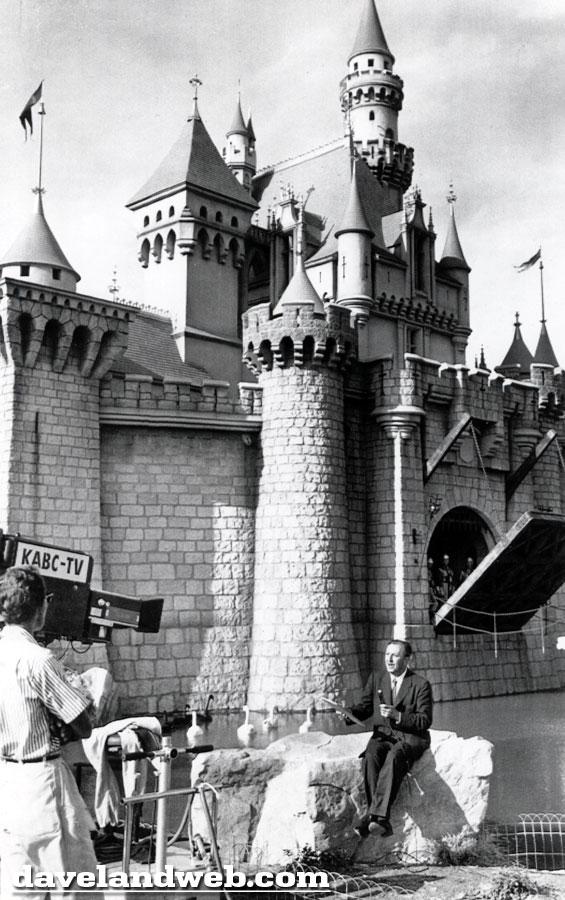 and hob-nobbing with celebrites Debbie Reynolds and Eddie Fisher on Main Street, U.S.A.: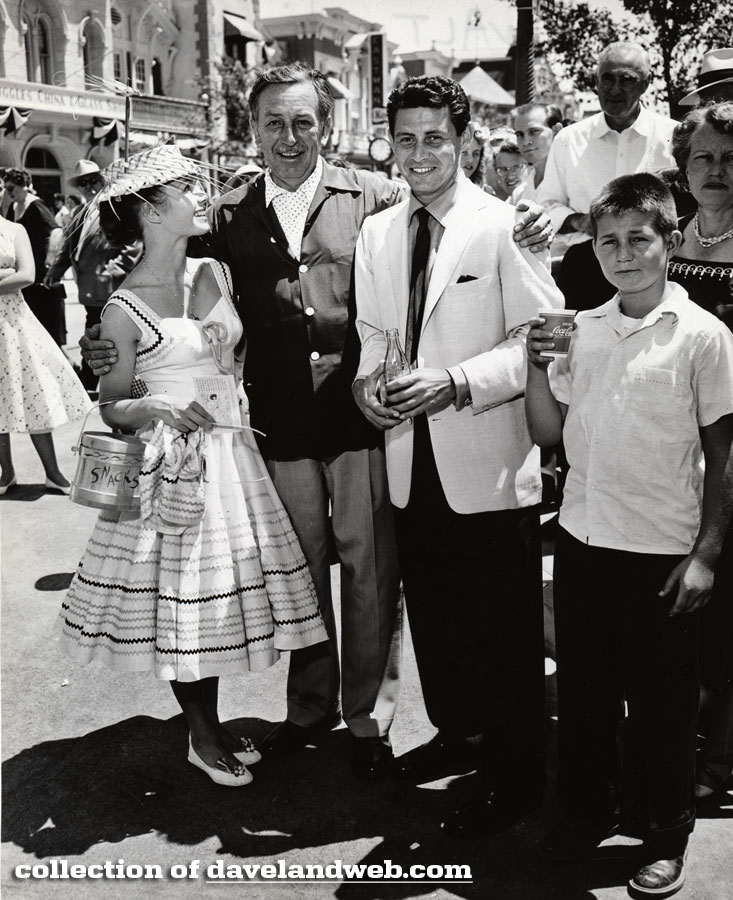 Congrats on your Anniversary, Disneyland - and thanks to Walt Disney for his creative vision and making this American Institution a reality!
See more vintage and contemporary Disneyland photos at my
main website.
Follow my Daveland updates on
Twitter
and view my most recent photos on
Instagram
.