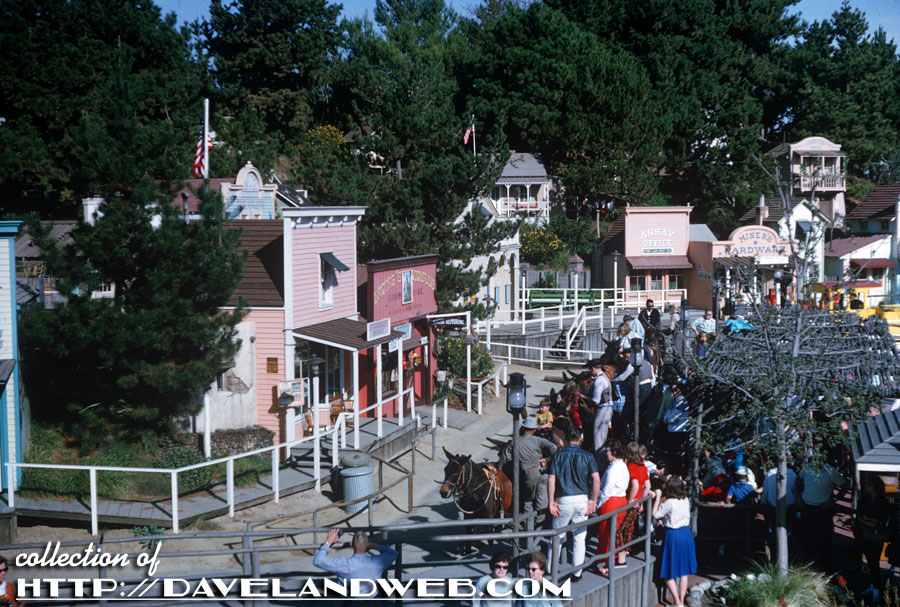 Let's enter our time machine and travel back to January 16, 1965, when Disneyland guests could ride a REAL mule in Frontierland and get a taste of the old west. Yup...something uncontrolled at the Park that would make the legal department go NUTS!!! The little mining town of Rainbow Ridge can be seen in the background.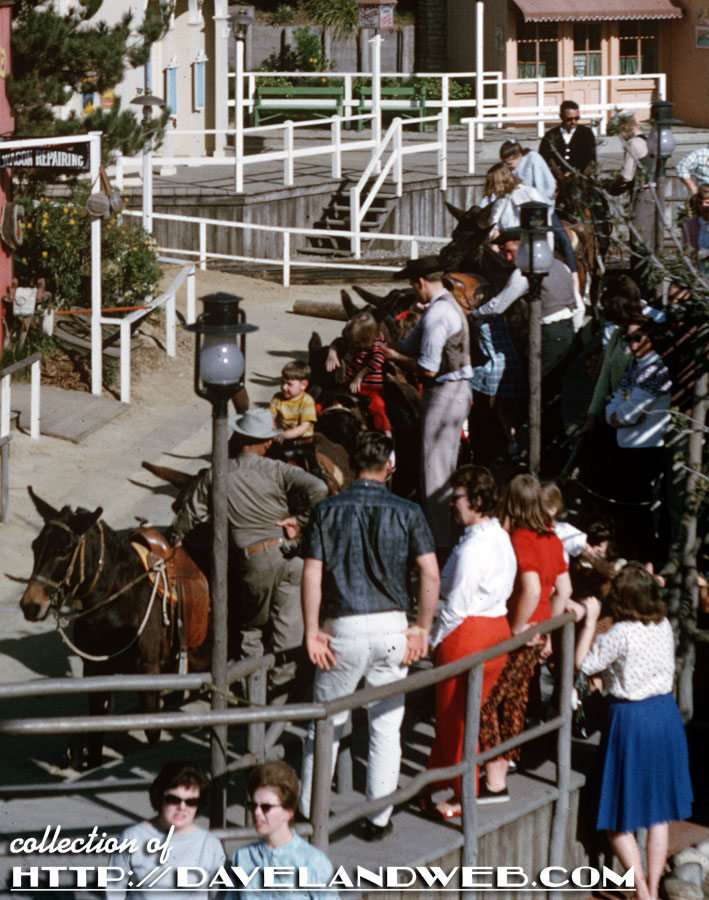 Here's a previously posted ground-level view of the loading area: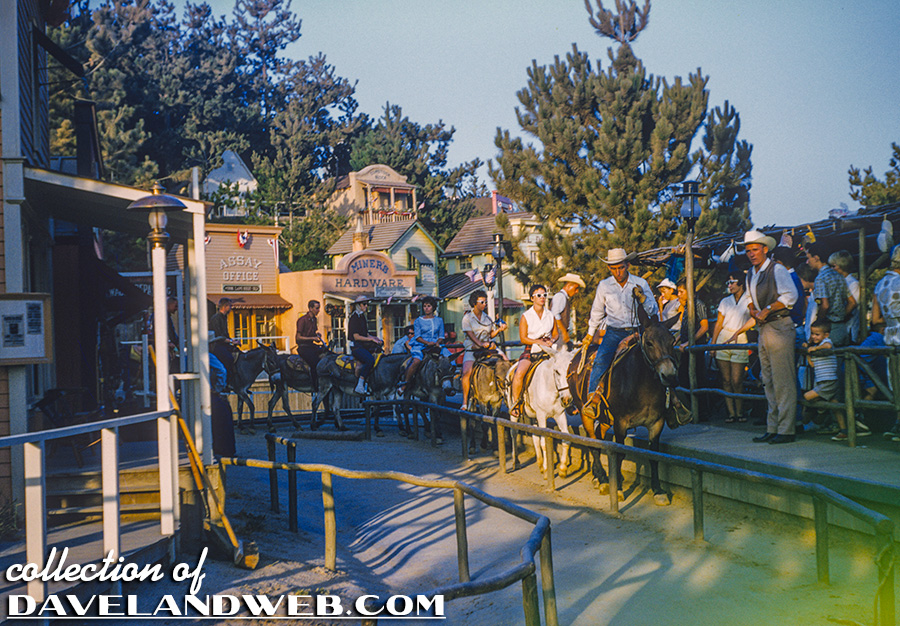 See more Disneyland Pack Mule photos at my
main website.
Follow my Daveland updates on
Twitter
and view my most recent photos on
Instagram
.