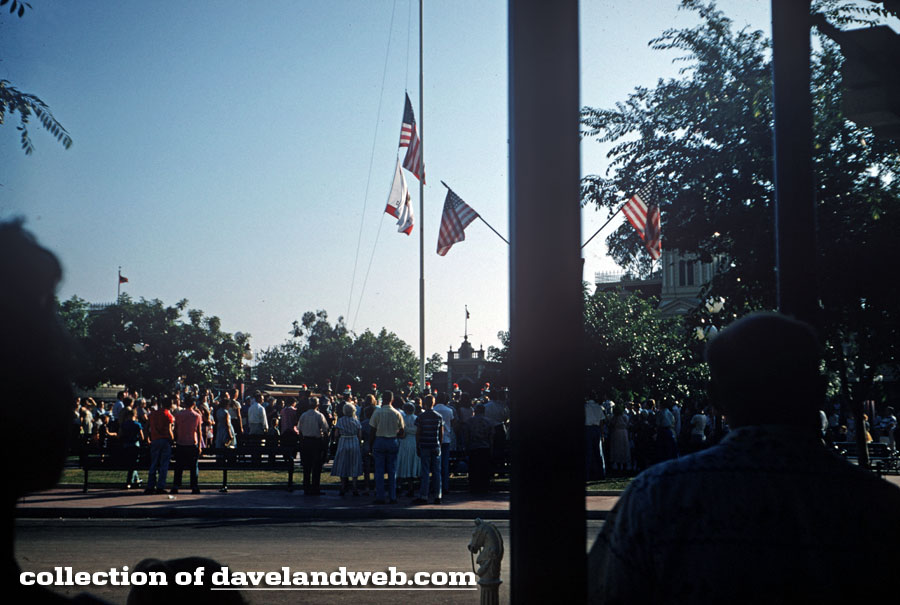 What better way to celebrate Flag Day than with these vintage images of the daily ceremony held at Disneyland's Town Square? This first photo is from 1958. Note how reverent guests are as the two flags are lowered.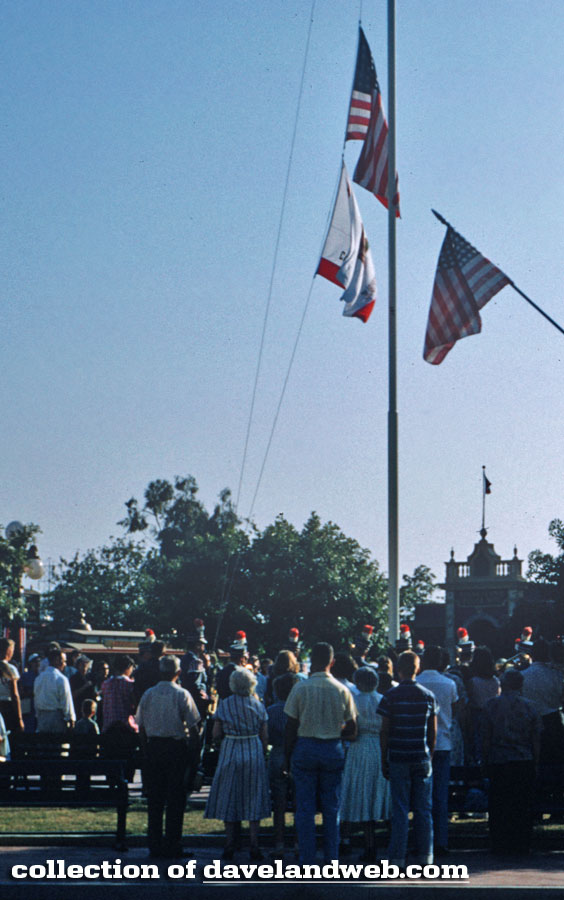 This next quartet of sequential images are from April 1960. The Disneyland Band, led by Vesey Walker, heads towards their Town Square destination.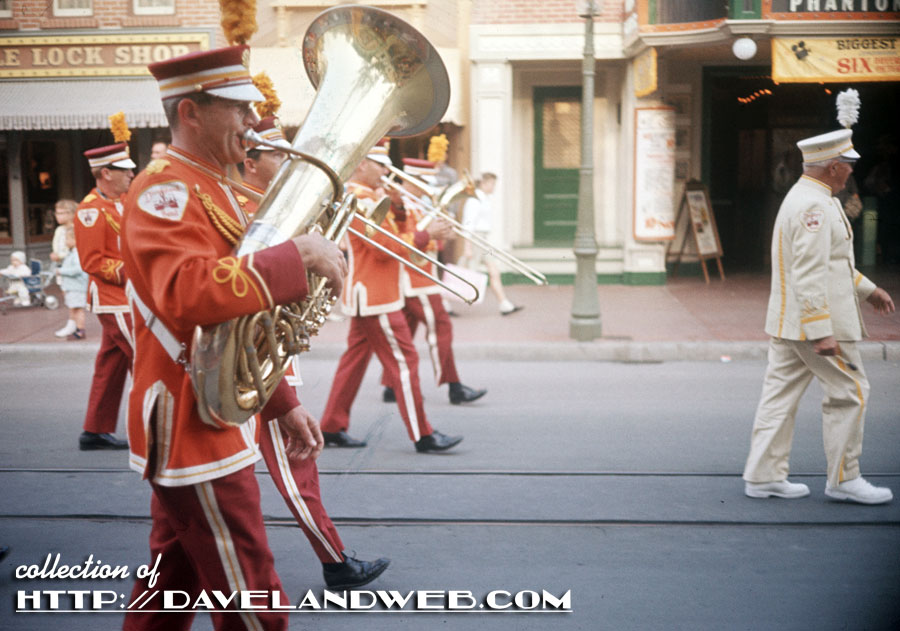 The band assembles around the flag for a few patriotic tunes: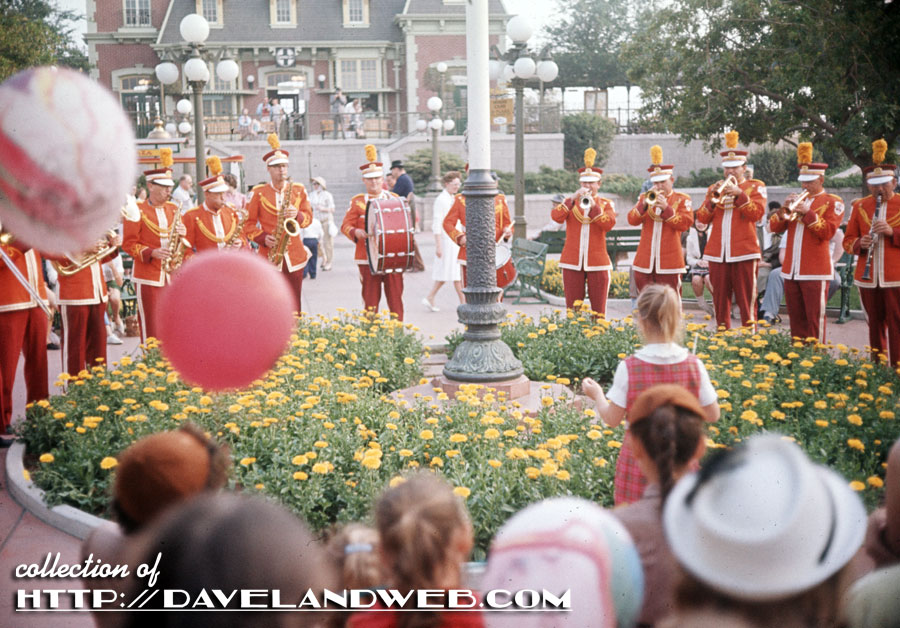 The flags being lowered: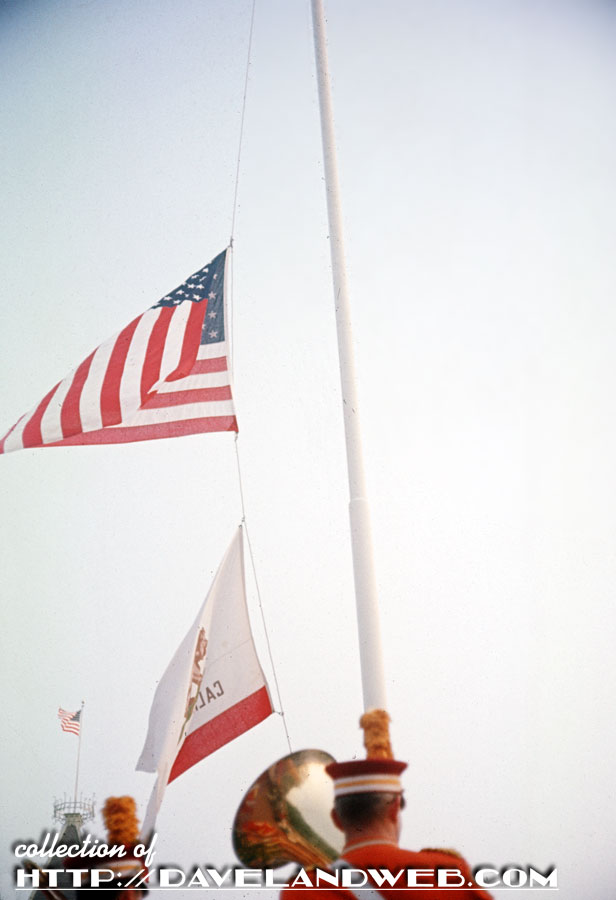 After folding them into triangles, Disneyland Security stores them away until the next day.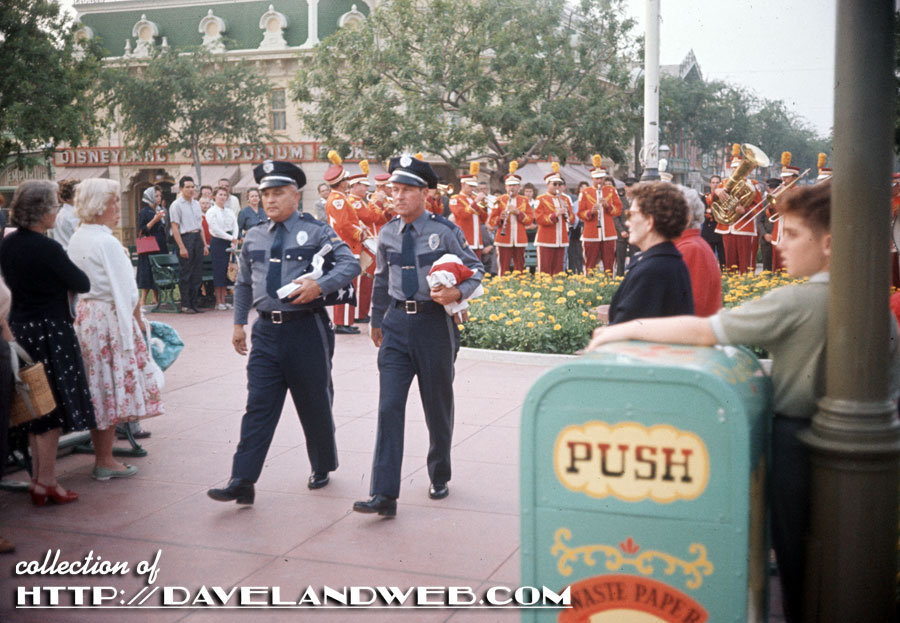 See more Disneyland Flag Lowering photos at my
main website.
Follow my Daveland updates on
Twitter
and view my most recent photos on
Instagram
.